Daler-Rowney Mountboards
VIEW PRODUCTS
What are Daler-Rowney mountboards?
Daler-Rowney mountboards provide an easy way to frame and protect your artwork. The range offers a distinctly different appearance that makes any piece of artwork stand out from its competitors.
Daler-Rowney certified mount boards
Daler-Rowney produces mountboards for a variety of projects, and each mountboard is certified by the Fine Art Trade Guild.
One of the main appeals of the Daler-Rowney mountboards range is its continuance of the manufacturing of Conservation mountboards in the United Kingdom. The mountboards are made from high-quality virgin wood pulp so artists can be assured that they receive high-quality products that are as attractive as they are functional.
As all Daler-Rowney's picture mountboards use harvested pulp from managed forest estates in Europe, they are a sustainable choice for conscious artists. Daler-Rowney's managed estates exist solely to produce mountboards, and the estate always plants more trees annually than are felled.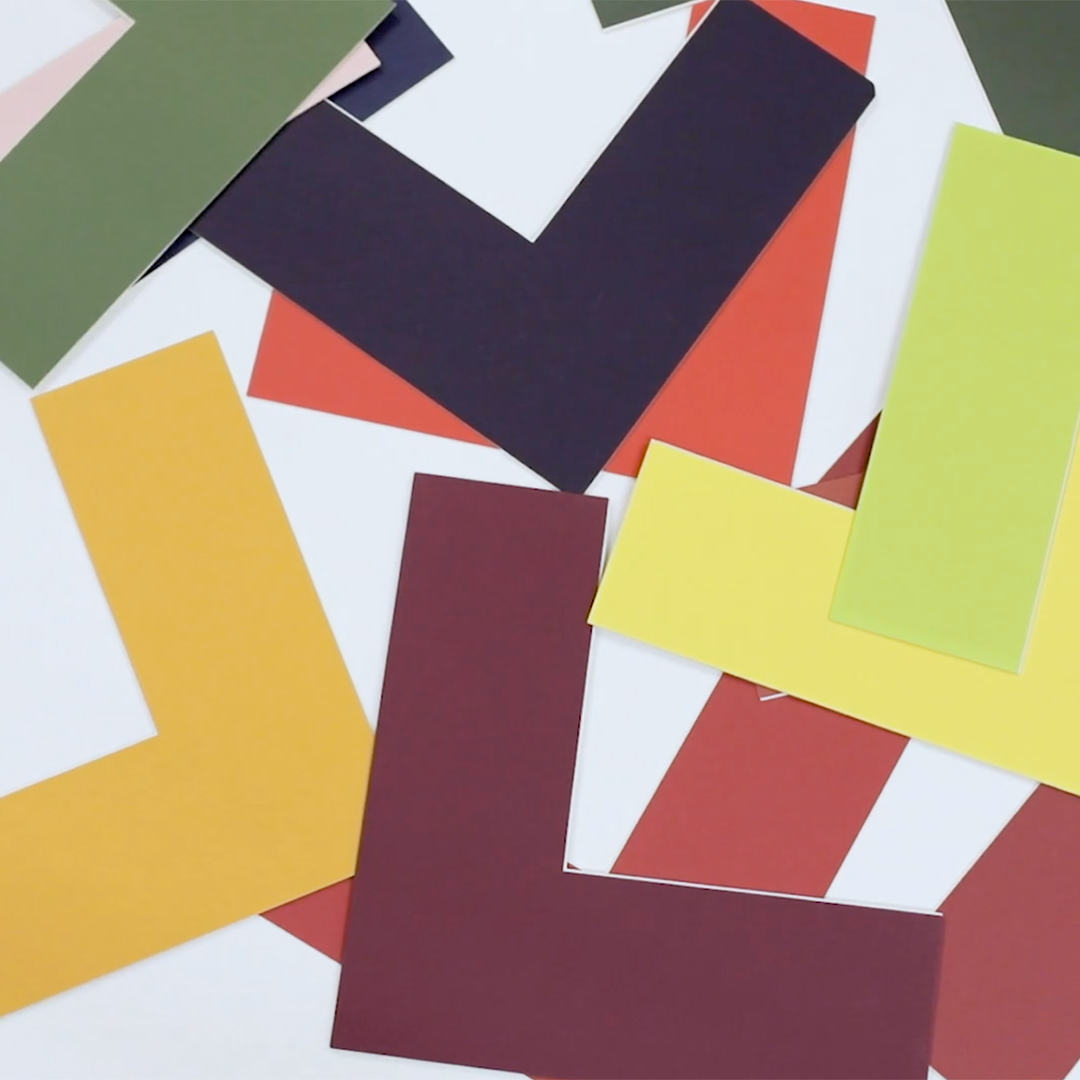 Tools within the Daler-Rowney mountboards range
Amongst Daler-Rowney's mountboards are the signature white core mounting boards and black core mounting boards.
Featuring conservation-grade cores that are crafted from alpha cellulose fibres, Daler-Rowney's white mounting boards are produced in several thickness levels for an ideal fit. With frames that are guaranteed to remain soft and natural over time, Daler-Rowney's white picture mounting boards guard effectively against vicious atmospheric pollutants.
For a bolder look, artists may wish to opt for Daler Rowney's black mounting boards. Daler-Rowney's black mounting board range is made from 100% recycled fibres, and each mounting board contains a carbon black core. This core creates the richest and deepest blacks imaginable, which gives depth and range to any piece of artwork. Both lignin-free and pH-neutral, Daler-Rowney's black mountboards are built to stand the test of time.
Should you be looking for more professional mountboards, Daler-Rowney's Conservation mountboards are an excellent choice. Conforming to the Fine Art Trade Guild requirements for Conservation at level 2, the Conservation mountboards are lignin-free with no optical brighteners. The Conservation picture mounting boards are also bleed-resistant, colourfast, and heavily resistant, so you can rest assured that any framed art will be suitably protected.
For artists that are looking for a range of different colours and formats, Daler-Rowney's Cream Core mountboards are a solid option. Available in 96 colours and formats, there is a perfect match available for any artist. Each standard picture mounting board in the Cream Core range is labelled as 'Texture' or 'Ingres', which refers to a textured or moderately textured surface, respectively. Share your work with#DalerRowney.
Features of Daler-Rowney Mountboards

Manufactured in the UK
Daler-Rowney's mountboards are manufactured in the UK on environmentally conscious, managed estates.

Superior materials
All mountboards within the Daler-Rowney range are made from virgin wood pulp for a stunning finish.

Guard against atmospheric pollution
Specifically designed to protect artwork, Daler-Rowney's picture mounting boards are calcium carbonate buffered to effectively guard against atmospheric pollution.

Excellent durability and longevity
The acid-free face paper used in Daler-Rowney's mount boards are acid-free, colourfast, and bleed-resistant for a fuss-free and durable framing experience.

Fine Art Trade Guild approved
Daler-Rowney's mountboards are Fine Art Trade Guild approved to enable consumers to make informed choices.

Large range
The sheer range of mountboards available through Daler-Rowney ensures that every art project can be adequately protected.
Discover the Daler-Rowney mountboards range
Explore the full Daler-Rowney range to discover the perfect mountboard for framing your art. Endlessly durable with stunning finishes, the Daler-Rowney mounting board range remains one of the best options for artists wishing to protect their work.
Discover techniques with Daler-Rowney
Discover Daler-Rowney artist