Products
Daler-Rowney Table Easels
Daler-Rowney offers a comprehensive range of table easels made of 100% FSC oiled beechwood. Table Easels are very portable easels ideal for artists who work in small scale.
Table easels.
Ideal for use with small canvases and paper pads.
Lightweight and easy to store. From 1.6 to 2.6kg.
Hold canvases and pads up to to A3.
Made of FSC oiled beechwood.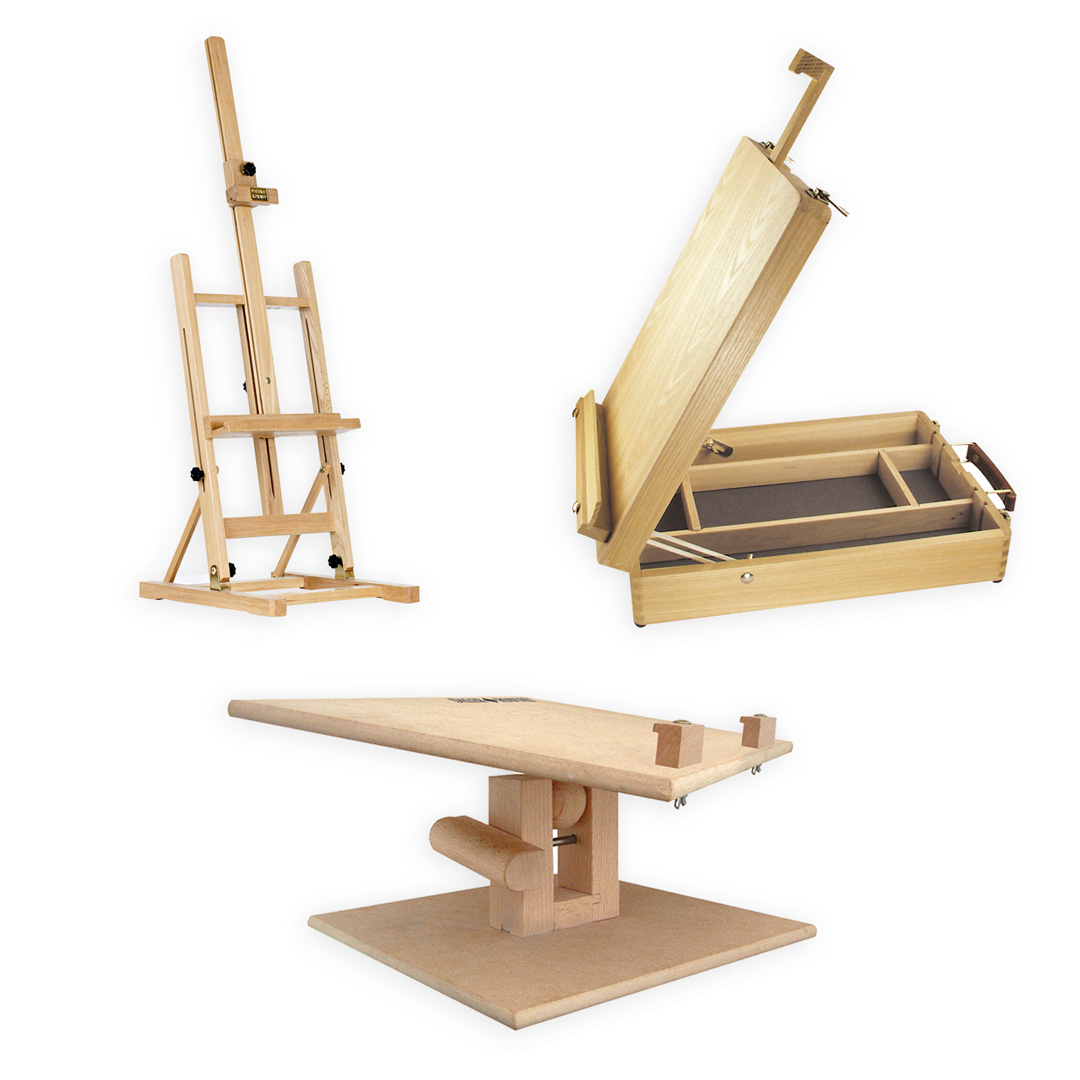 Made of FSC oiled beechwood.
Daler-Rowney range of table easels consists of 4 FSC oiled beechwood easels which are lightweight, portable, easy to store and therefore ideal for use in small space and with small canvases or paper pads.
Table easels.
Lincoln easel: a H-frame table easel.
Lincoln lutrin easel: ideal for watercolour painting.
Edinburgh box table easel: perfect to store art tools like colours and brushes.
The Daler-Rowney exclusive Artsphere: offers a unique ball and socket joint that allows a detachable drawing board to move in any direction (worldwide exclusivity).