Products
Pro Inks
Daler-Rowney Pro Inks are very opaque, water-based inks for use on paper, negative, acetate and other art material surfaces. They can be used with a brush, pen, or airbrush, and when diluted make perfect washes.
Superior covering power.
Very opaque watercolour.
Perfect for fine artists and designers.
Made in England.
Available in selected countries.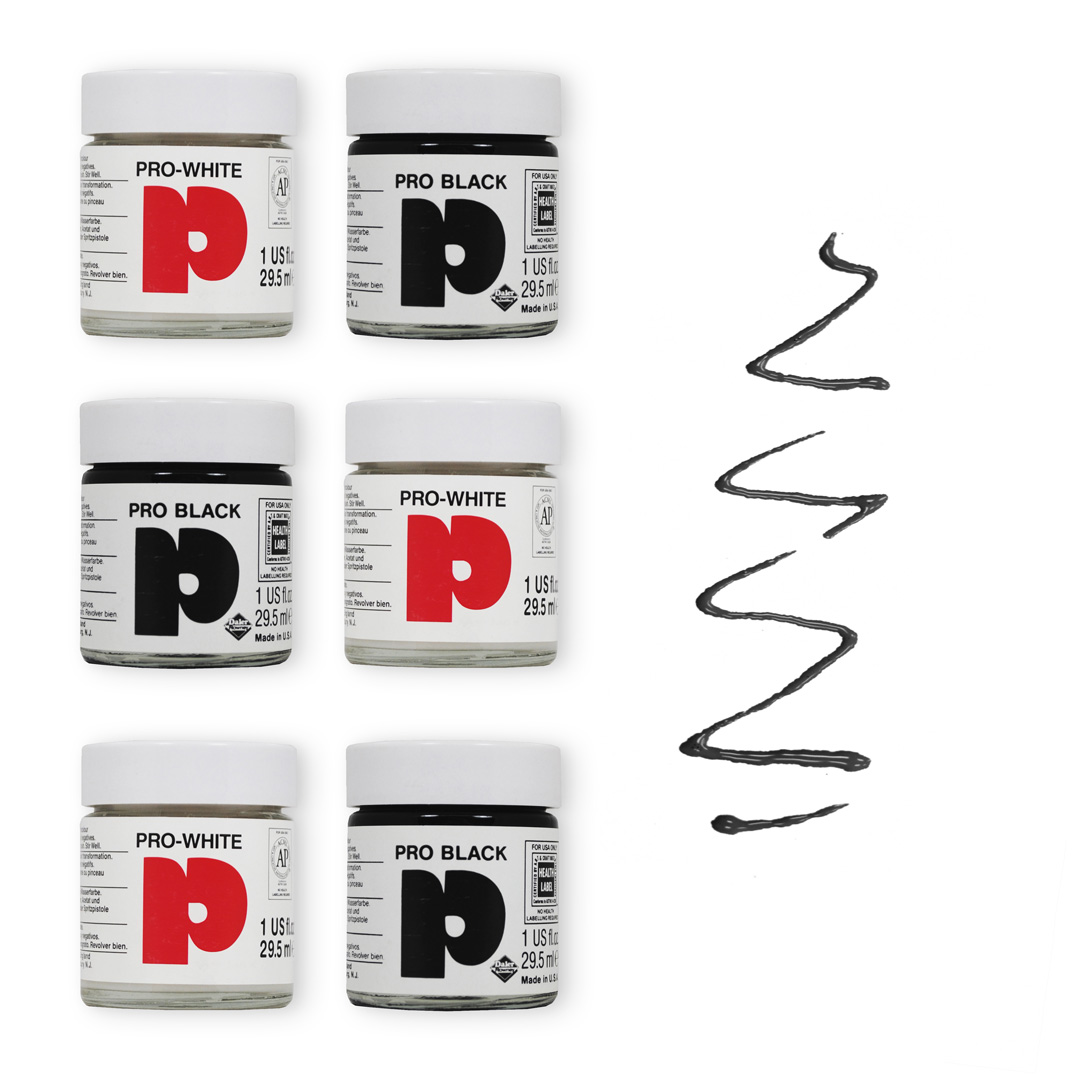 Professional inks for retouching.
Daler-Rowney Pro Inks (Black and White) are super-opaque for superior covering power, whether erasing mistakes or adding highlights and details, and can be thinned down for washes or for use in a pen or airbrush.
Excellent covering power.
Whether you want the whitest whites or blackest blacks, Pro White and Pro Black offer the highest covering power over watercolours, marker, pen and ink and more on paper, acetate, and photos — and it won't yellow, crack or chip over time. Mix Pro Black with Pro White to produce opaque, cool grays.


Made in England.
Daler-Rowney is particularly proud to continue the long heritage of manufacturing Pro Inks in the United Kingdom, based in the South of England, in Bracknell.
Share your work with

#DalerRowney