Products
Adigraf Block Printing Accessories
Adigraf Block Printing Accessories are a perfect starting point for artists and students looking to experiment with lino and block printing.
Good quality accessories.
Various sizes and shapes of lino cutters.
Various sizes of lino plates.
Ideal for student and beginner printmakers.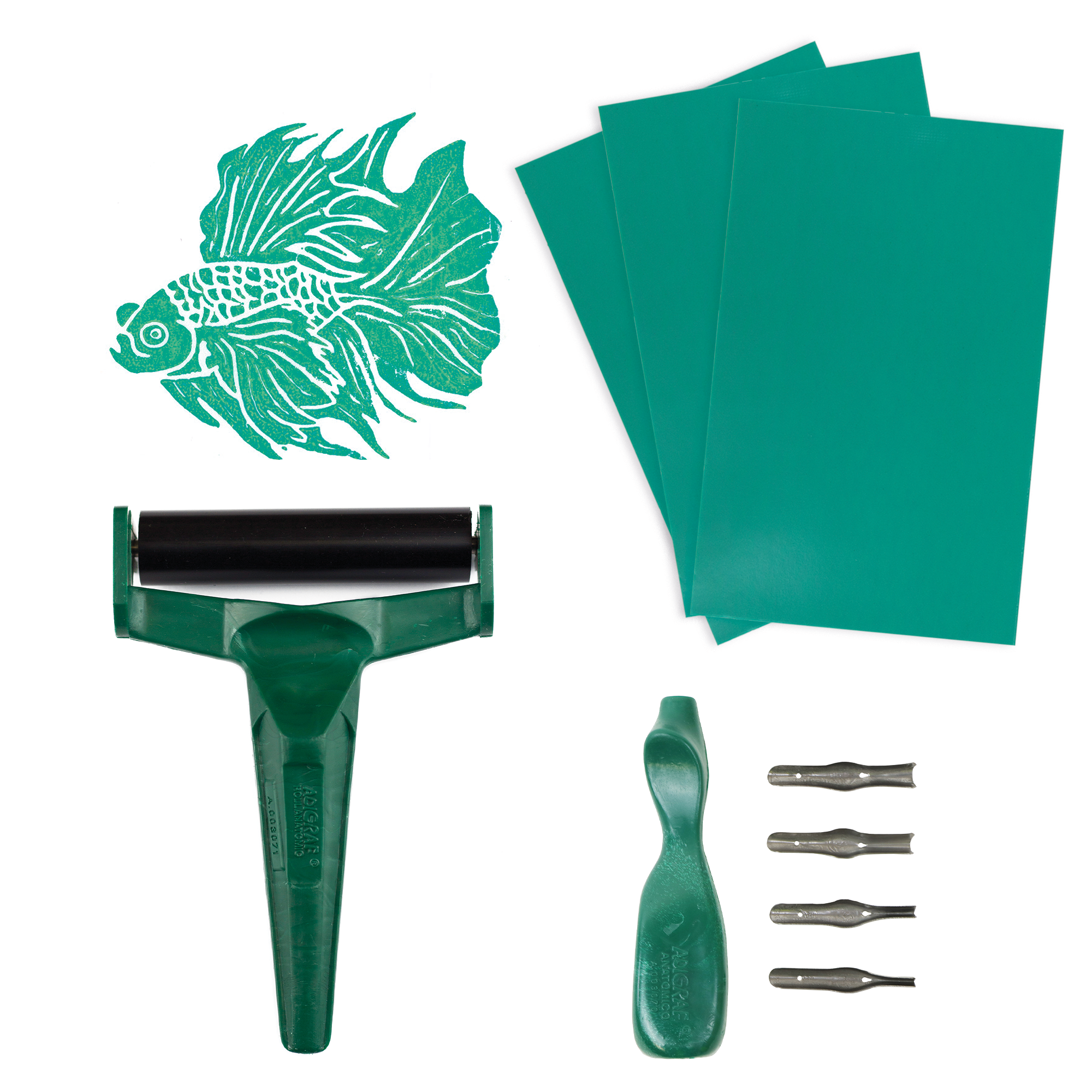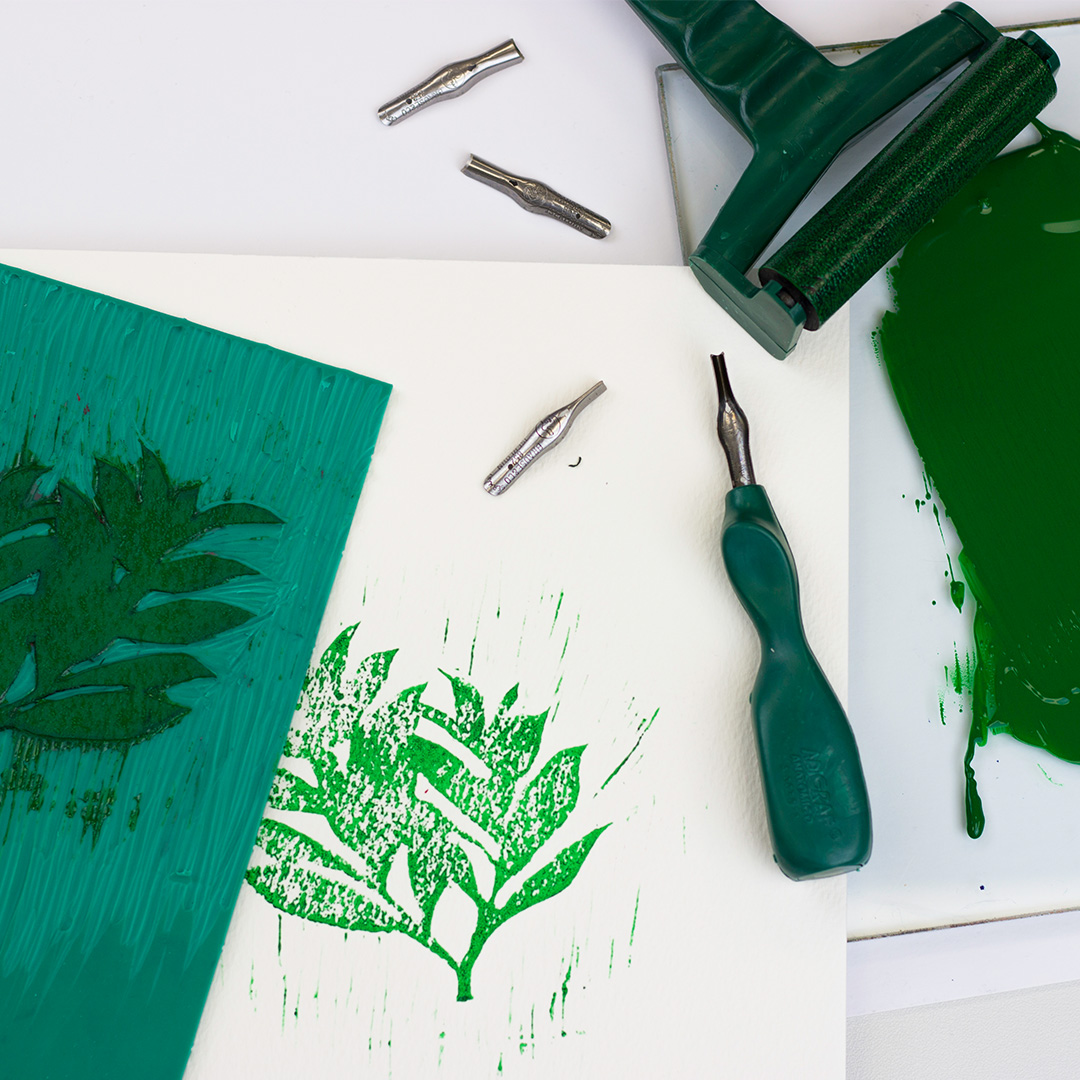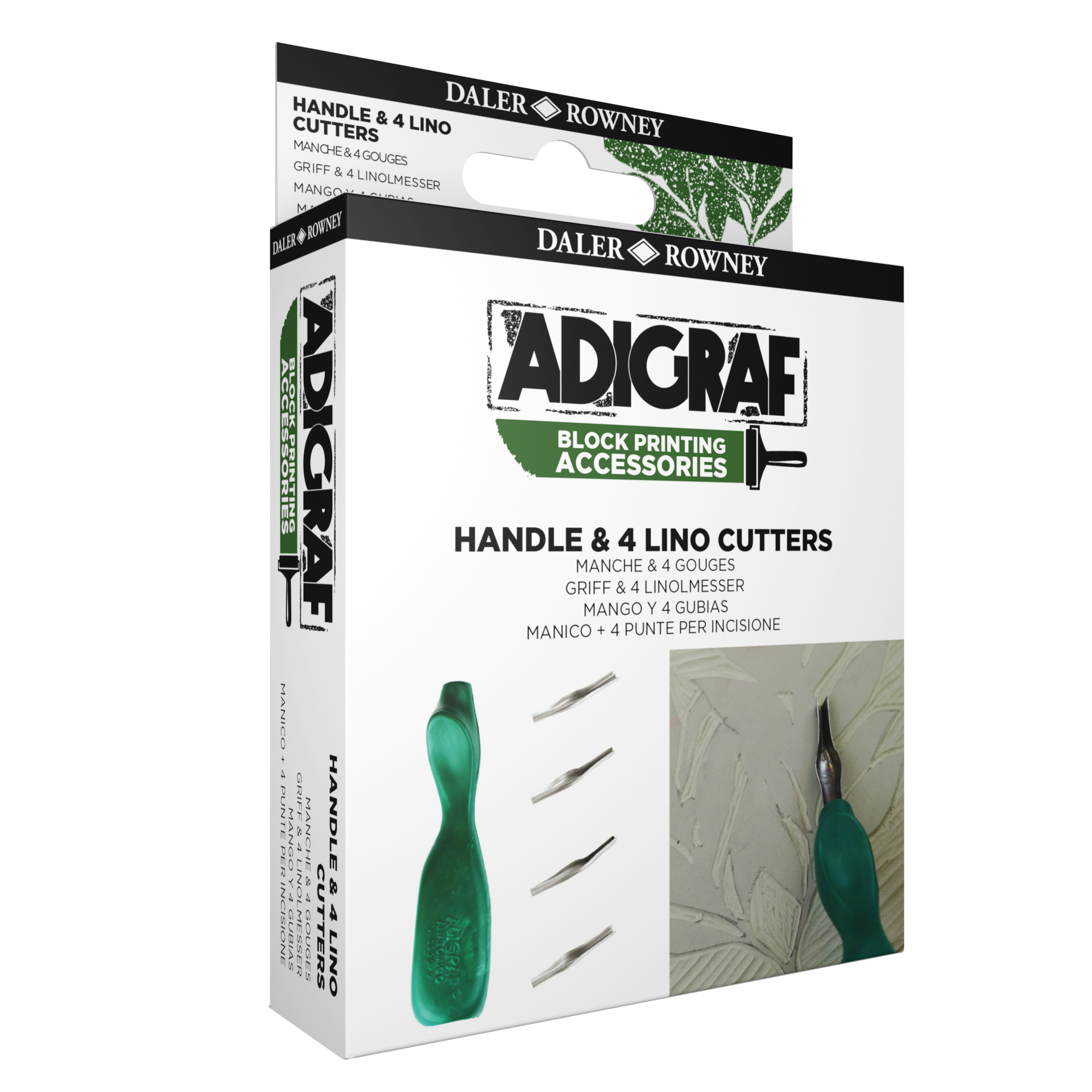 Comprehensive and affordable for different artist levels and requirements
The range covers all products & accessories needed for any entry-level artist. Relief and lino printing your creations in different colours and on different surfaces has never been this safe and easy.
Recommended plate
For beginners, we recommend starting with the green easy-cutting plates out of rubber. They are softer, easier to cut and can be easily divided with scissors. However, the details will be less sharp than using our professional lino plates.
Cutting lino plates
1. Make sure to always cut away from your body and place your guiding hand always behind the direction of cutting.
2. Turn your printing plate to get to harder reachable spots.
3. Never cut towards your other hand and body for your own health and safety.
For lino printing with children, make sure that the children are supervised at all times and keep the cutters out of reach of your children after usage.
If you are new to block printing we recommend buying a bench hook and starting with soft printing plates to get used to the cutters and technique.
Share your work with

#AdigrafBlockPrinting

&

#DalerRowney