Products
Fine Grain Paper
Daler-Rowney Fine Grain Drawing Pads & Artbooks provide an excellent surface for drawing with graphite and coloured pencils, or with charcoals, as they are perfect for smooth shading and blending. They come in a variety of sizes and weights.
Natural fine grain textured acid-free surface.
From 120gsm to 220gsm.
FSC® (FSC-C111372) certified paper.
Suitable for dry techniques, pen and ink work.
Available in 100% recycled eco paper as pads or artbooks.
Available in selected countries.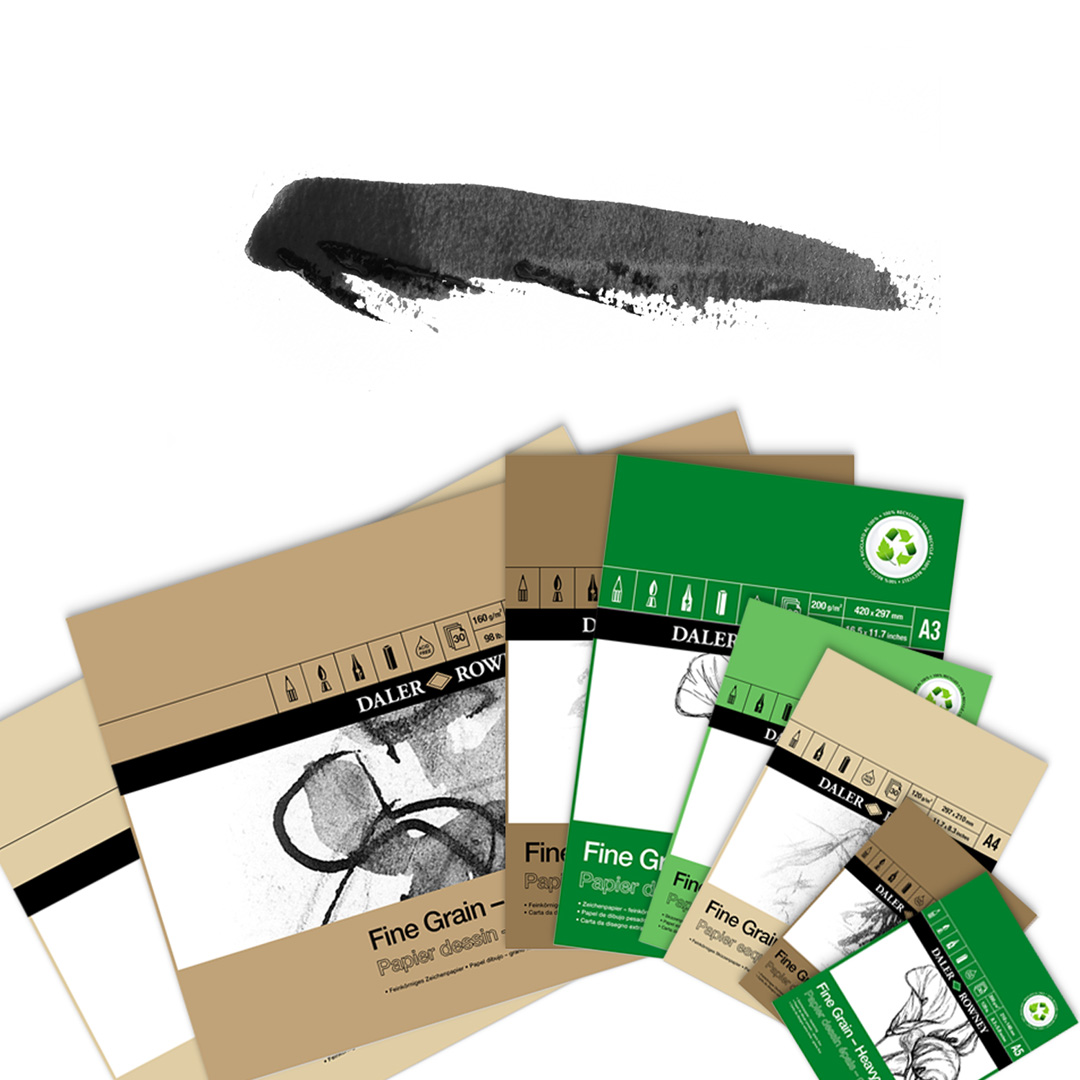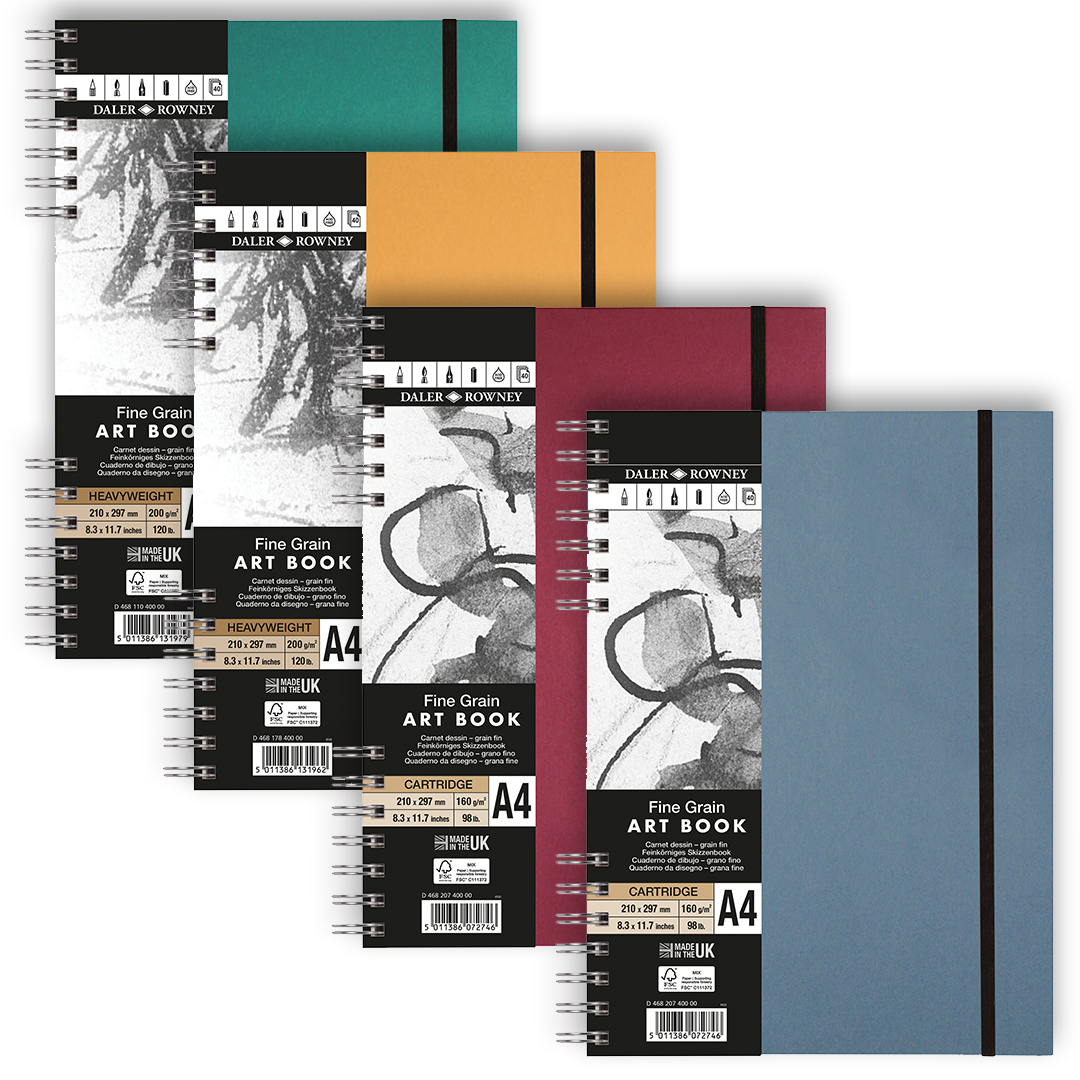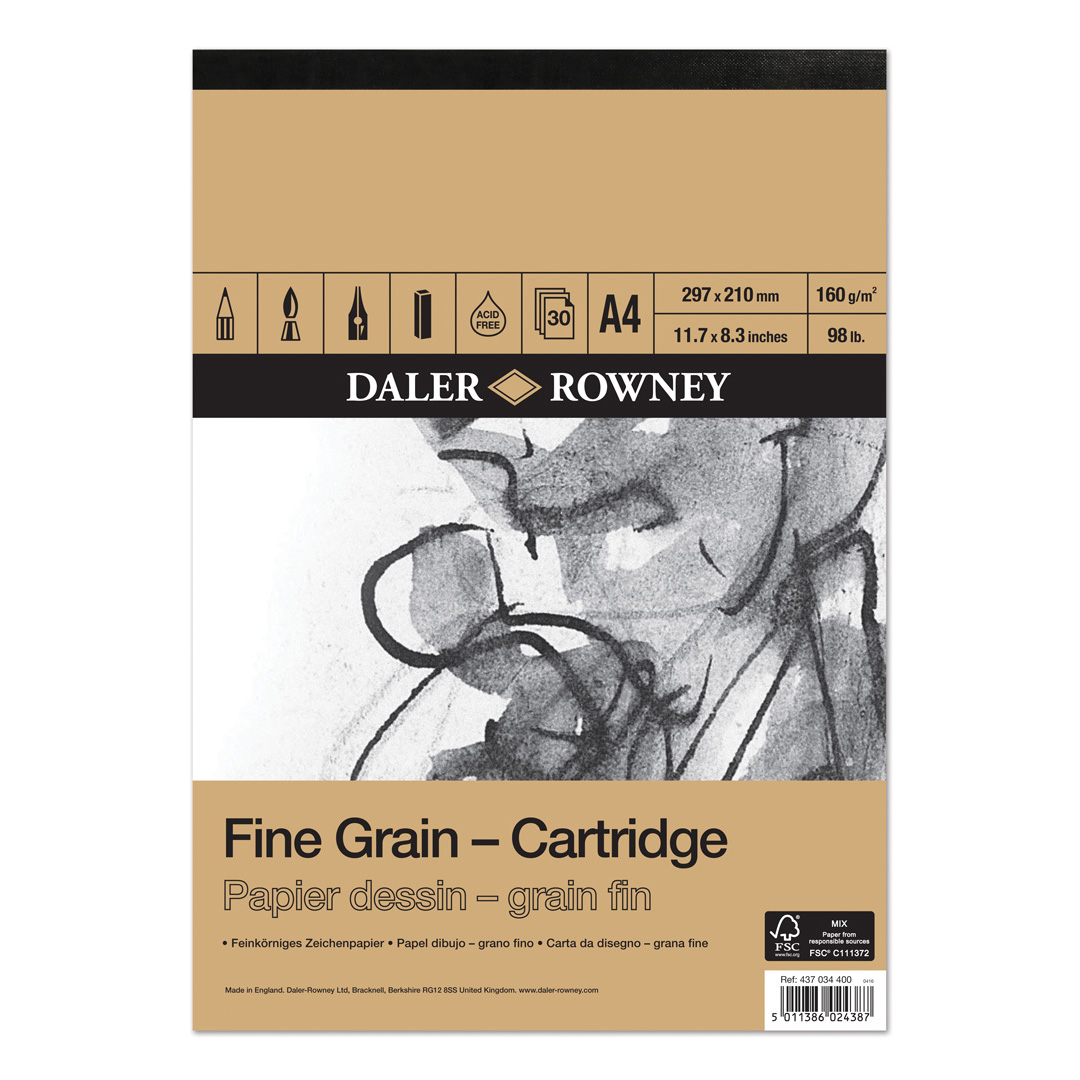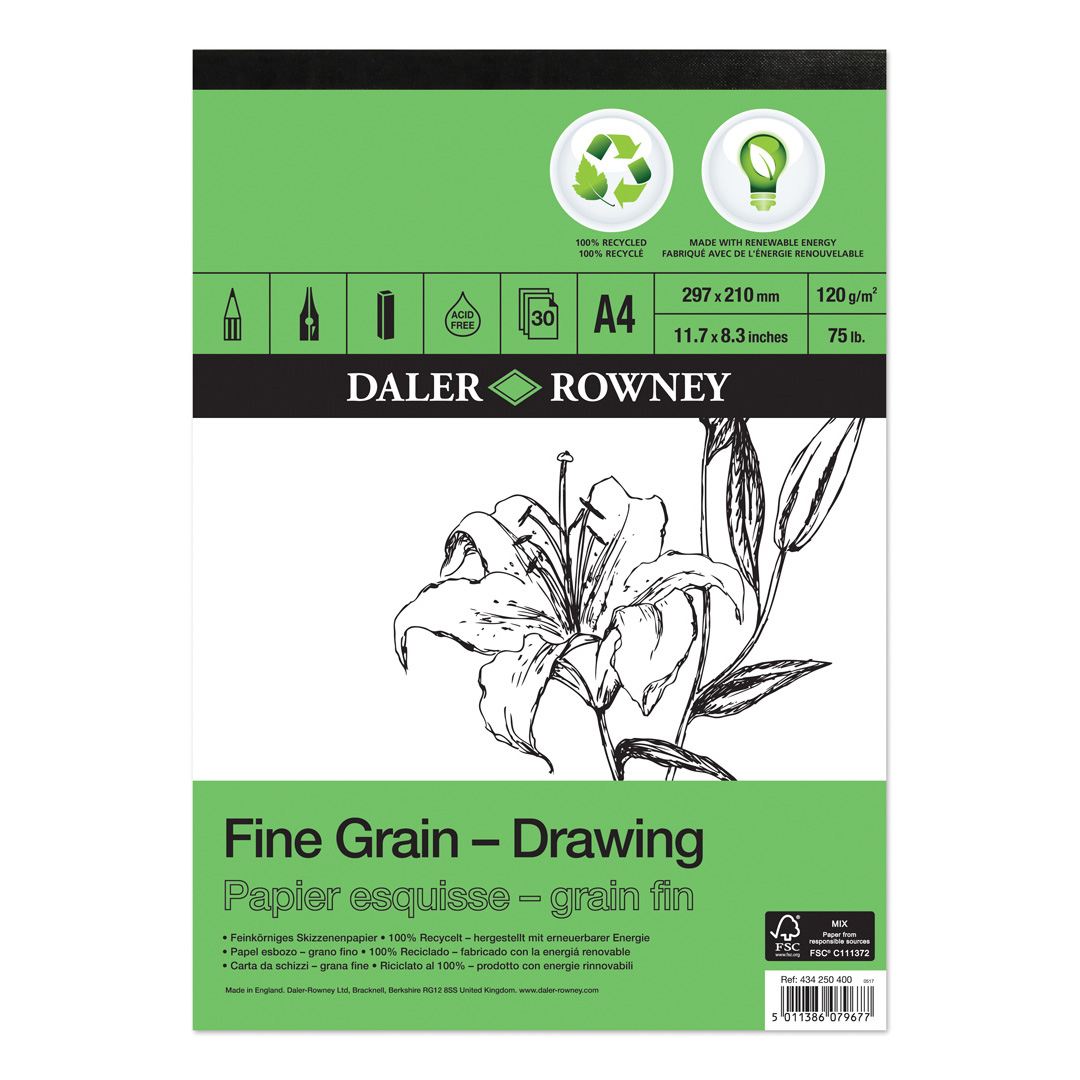 Ideal paper for drawing.
Daler-Rowney Fine Grain pads & artbooks feature ideal papers for drawing and sketching on a fine grained texture. Available in a range of different grammages, each paper is suitable for all dry techniques and pen and ink work, with the heavyweight papers also supporting light watercolour washes. Fine grain papers are also available in an eco friendly recycled paper form with a grammage of 200gsm.
Share your work with

#DalerRowney