Products
Ingres Pastel Paper
Daler-Rowney Ingres Pastel Paper is a laidline-textured paper presented in 2 pads of colour assortments. The sheets of Ingres Paper are separated by a blank paper allowing the artist to work on the back of one sheet while keeping the work of the next sheet protected.
Gridline textured acid-free paper.
Cylinder moulded.
160gsm. Available in pads and sheets.
Provides excellent tooth for pastel work.
Available in selected countries.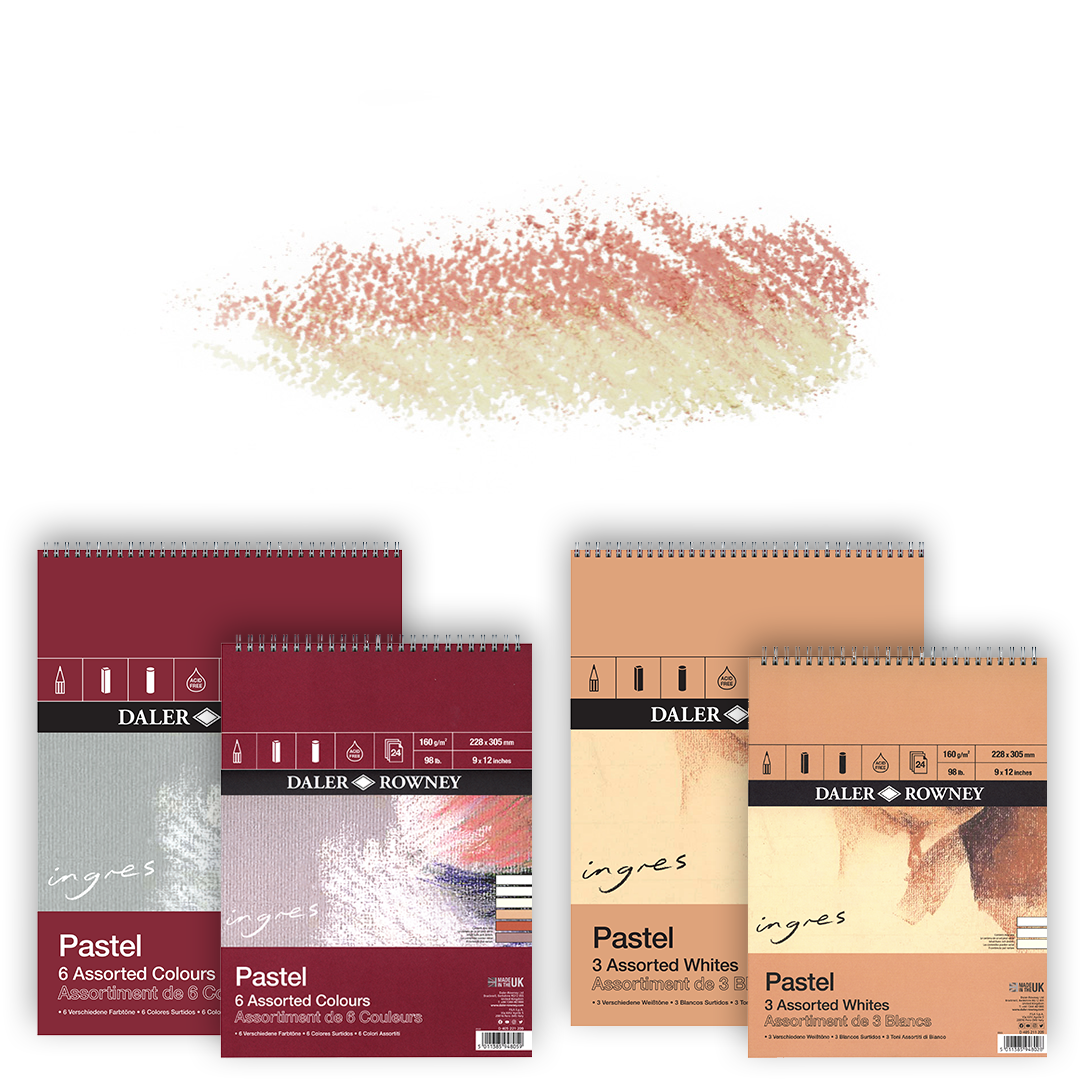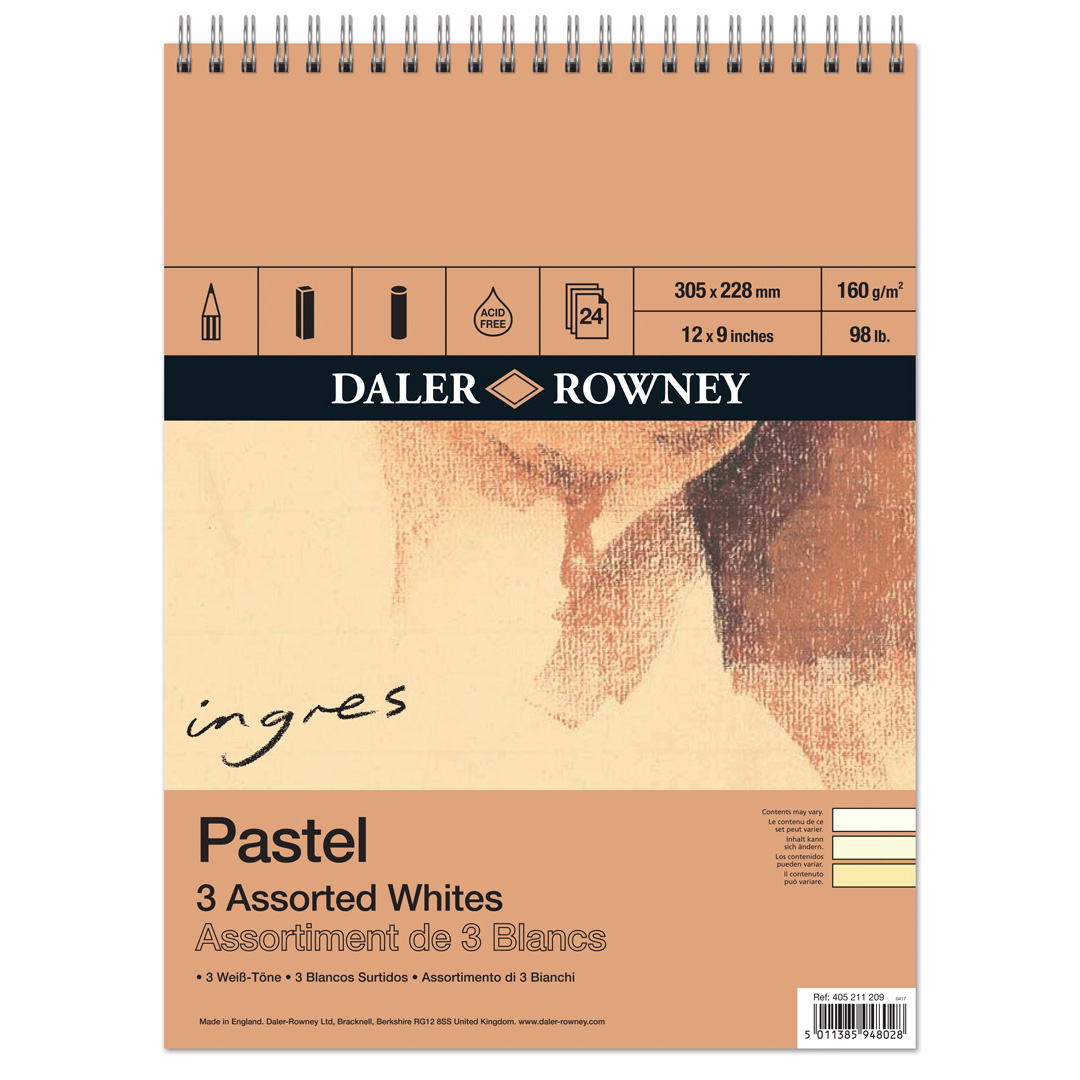 Unique laid textured paper, ideal for pastel.
Named after the Neoclassical French painter Jean-Auguste-Dominique Ingres, Ingres paper is a uniquely textured paper ideal for pastel drawing.
The surface of Daler-Rowney Ingres Pastel is formed on a cylinder mould machine by pressing the paper fibres between the cylinder mesh and the marking felt.
The 160gsm grid-textured paper is available in a choice of 2 assortments (whites or colours) in different spiral pad sizes.
Share your work with

#DalerRowney