Sustainability & Recycling
Sustainability

Sustainability
At Daler-Rowney, part of the FILA Group, we are committed to operating responsibly and integrating sustainability into our business model and daily operations.
The Sustainability Plan, as part of the Group's Strategic Plan, sets out to include sustainability issues in every corporate activity, based on specific pillars and follows the global Sustainability Development Goals (SDGs). View FILA's Sustainability Plan.
The sustainability initiatives at Daler-Rowney consist of several projects that have been completed or are ongoing.
In addition, we are currently in the process of applying for the ISO 14001 certification. ISO 14001 sets out the criteria for an environmental management system and maps out a framework that a company can follow to set up an effective environmental management system.
View our key sustainability projects below split into five objectives - Products, Planet, People, Partnerships and Economic Sustainability:
Products
Products are the core of our business and our goal is to continue improving the manufacturing of sustainable, qualitative and durable art materials.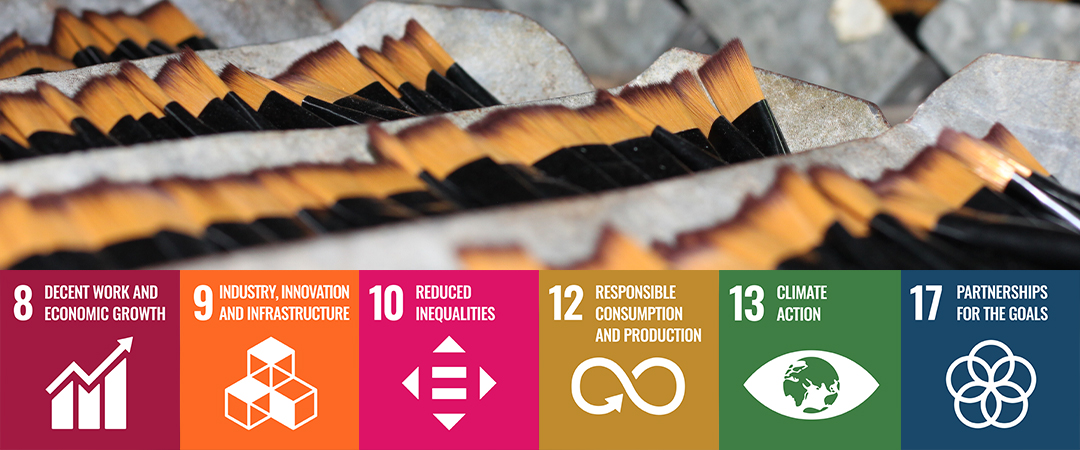 At Daler-Rowney, we have been working on new processes to make sustainability a key consideration when designing new products. This will also determine if the product will go ahead or what changes need to be made to the production process, packaging, raw materials, and suppliers to make the product more sustainable.
In conjunction with our New Product Development Sustainability Process, we also are reviewing the production process, packaging, raw materials, and suppliers of our existing products to make them more sustainable. In some cases, this means reducing the number of raw materials used and/or merging ranges, as well as, changing recipes to reduce the variety and number of raw materials used.
Raw Materials Rationalisation
The company currently holds thousands of chemical raw materials for the production of its various recipes. Although a large number is required for manufacturing, there is scope for a significant reduction in the quantity carried. A more refined chemical catalogue will reduce the need to purchase new materials which can sit on the stores' shelves for long periods, and in turn reduce chemical waste, increase storage space, and reduce shipping costs.

Packaging
Over the course of the past few years, and in relation to the new UK plastic tax, we have been working on making our packaging more sustainable on new and current products. To do this, we have been working on a more accurate and faster method of capturing key product data, such as packaging material and weights, allowing for reports to be generated and data to be analysed quicker. This has bought packing materials and sustainability to the forefront of the product development process.
In line with UK & EU Packaging Materials & Waste Sorting Regulations, we have been updating our packaging with the relevant recycling information symbols. For more information, visit our Recycling Hub.

Suppliers
We work with several suppliers for our raw materials and specific products because of this we use the widely recognized SEDEX system and have implemented factory audits of suppliers in high-risk countries.
SEDEX is a membership organisation that provides one of the world's leading online platforms for companies to manage and improve working conditions in global supply chains.

Animal-Derived Ingredients
Throughout the past few decades we have been reducing the use of animal-derived ingredients and now only have a small selection of products which have animal-derived ingredients.
Planet
It is vital that we all work towards protecting water-related ecosystems and reducing environmental impacts whilst increasing energy efficiency and the use of clean technologies in manufacturing operations to help combat climate change and reduce our carbon footprint.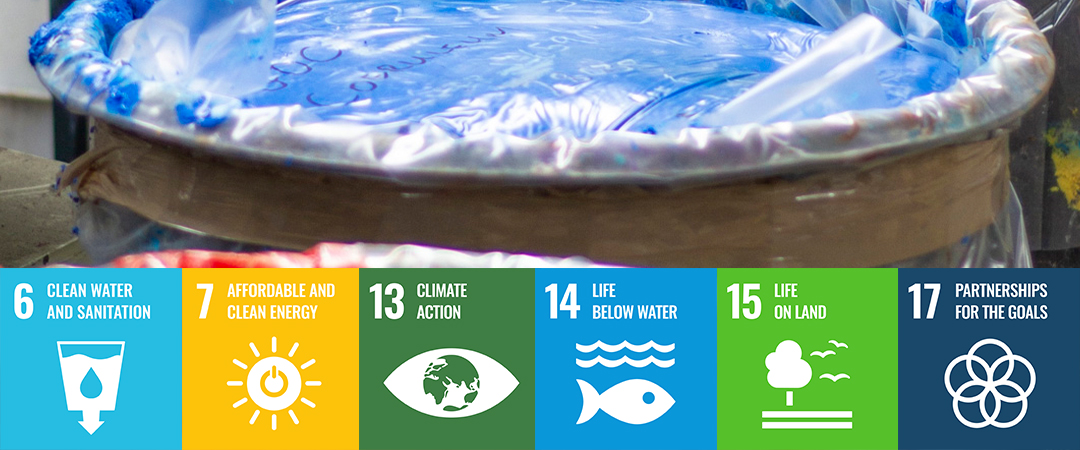 People
Our goal is to continue inspiring, valuing and empowering people, fostering expression & inclusivity, diversity and individuality.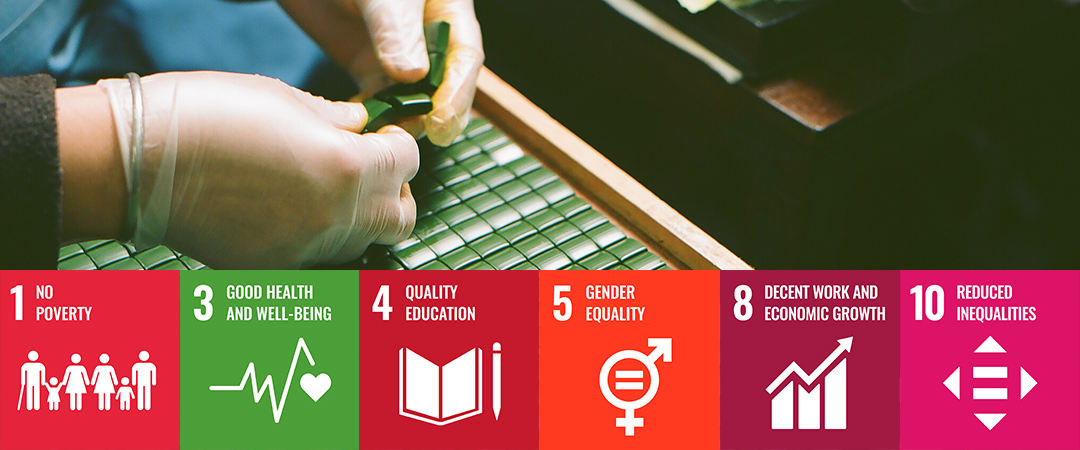 The upgraded art & multi-functional studio space in the Bracknell headquarters hosts artistic sessions for staff which has increased the connectivity within the workforce and simultaneously helps to improve wellbeing.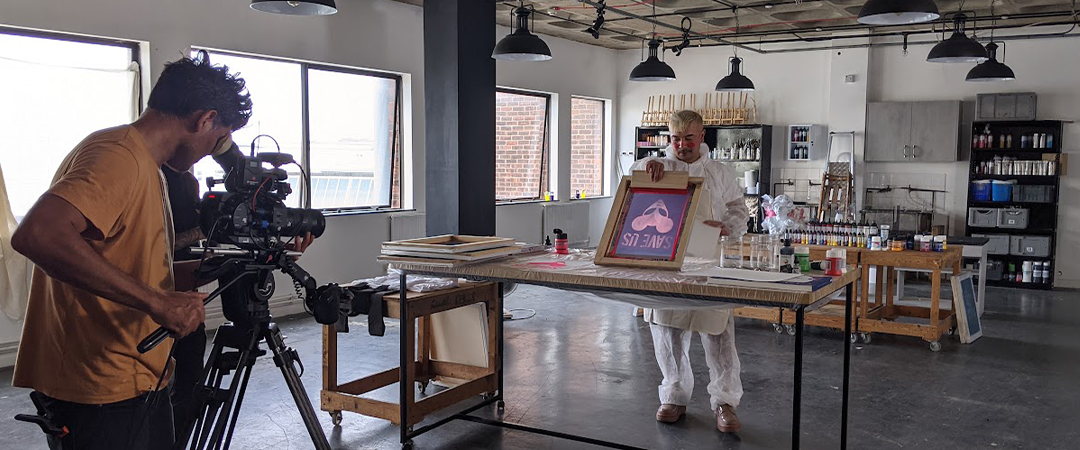 We are in the process of being certified by the occupational ISO 45001 Health & Safety Management Standard and implementing a health & safety programme that inspects by area and is in line with ISO 45001.
ISO 45001 is an international standard for health and safety at work developed by national and international standards committees independent of government.
Training
Investing in the training of employees is essential in all companies, and in areas such as risk assessment, this allows employees to proactively contribute towards HSE.

Vacancies
Developing employees is important and to increase development, open vacancies are posted internally before going externally which allows employees who want to develop their skills in areas that interest them to do so. Interested in joining the team? Visit our Careers page to see available roles.

Smart Working
The COVID-19 pandemic opened up new ways of working which are undoubtedly beneficial to the environment. This allowed the company to revisit its processes on staff commuting to the office and meetings that were not essential to be face-to-face. This in turn increased the use of Microsoft Teams and reduced the need to commute to the office, suppliers, partners, and customers for meetings. The positive benefits of this process have meant that it will not be stopped since lockdowns have been lifted.
Partnerships
Our goal is to continue to work with the local areas & communities and increase our global sustainability partnerships to promote inclusive and sustainable industrialisation and cultural & artistic learning with educational and cultural activities.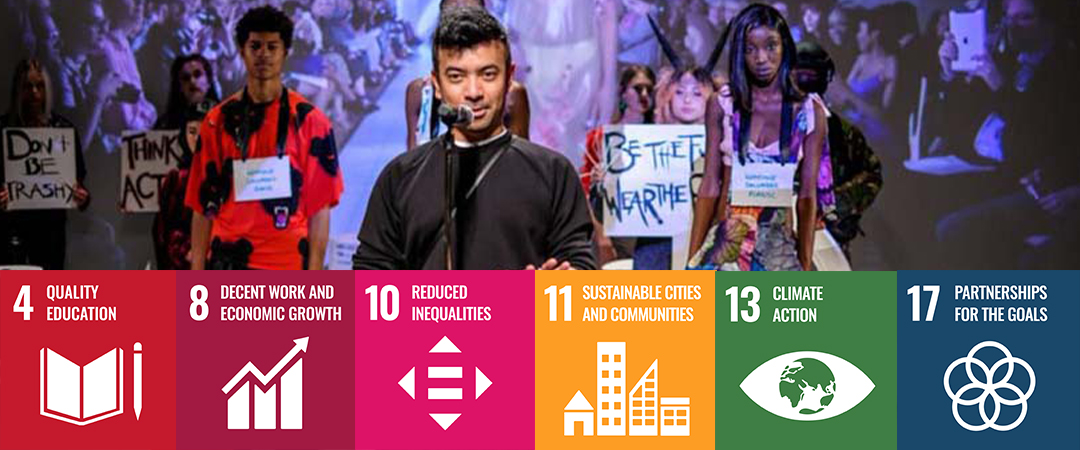 In 2018 Daler-Rowney appointed the British fashion designers VIN + OMI to global fashion Ambassadors. The partnership, VIN + OMI X Daler-Rowney, includes art and fashion collaborations that turn our waste plastic into textile for their catwalks & other projects, and creative interventions around their underground fashion shows during London Fashion Weeks.
We have also collaborated on an upcycling challenge, PUNK IT UP. Find out about the challenge here.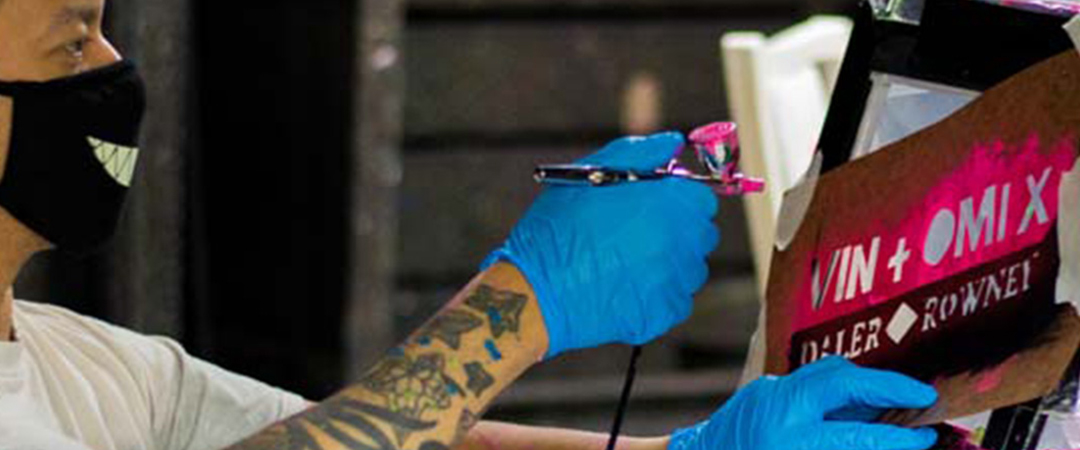 We make regular donations of products that of samples or discontinued products, due to new types of products/formulas or packaging, to key schools and charities in the local area to avoid unnecessary waste generation.
Economic Sustainability
We will continue to secure the future for all stakeholders across the company and create sustainable value in the medium-/long-term whilst implementing sustainability governance in line with best practices.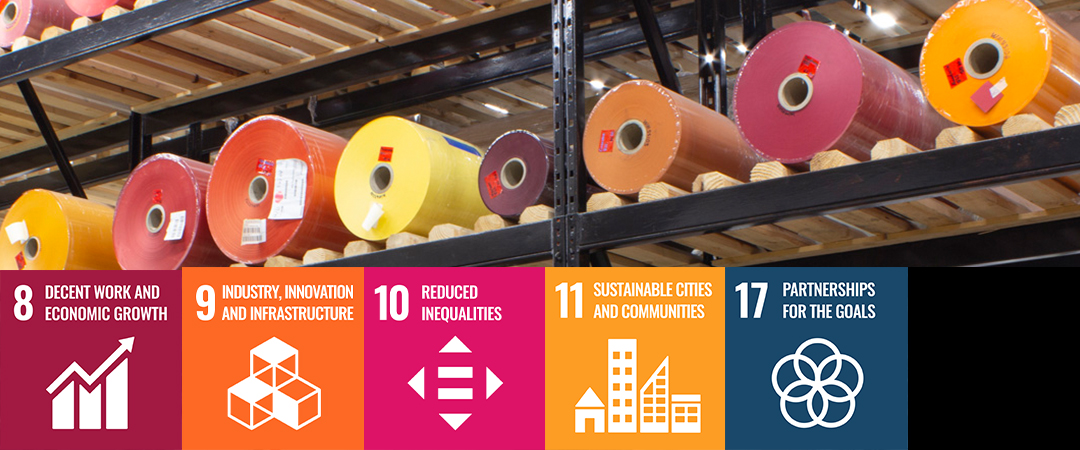 We are initiating a sustainability communication system in which company targets and progress are communicated to all stakeholders in the business leading to a clear vision for all. This includes measuring and analysing key changes to ensure all stakeholders are aware of the progress.