Who doesn't know the old-school furniture, we inherit from our parents' and grandparents' homes? Great quality with sentimental value, but not quite fitting into our lifestyle and home. Why throw away perfectly good pieces of furniture or household items when you can PUNK IT UP?!
Reusing, redesigning, and repurposing are specialities of our global Fashion Ambassadors, VIN + OMI, who accepted the PUNK IT UP upcycling challenge.
Let's PUNK IT UP! One System3 Acrylic Suite, 10 hours and 4 household items to be up-cycled and transformed with a new fresh look and feel.
Disclaimer: To allow Omi to focus his creative mojo, we primed and prepared each item upfront and provided him with an indestructible space to feel at home in our Daler-Rowney factory.
#paintloud
Thank you to Omi, from the British design duo VIN + OMI, for entering the PUNK IT UP challenge. You really smashed it and it was great fun to watch your approach and creativity! What are we gonna do next?!
A big thank you also to Imogen Ashby, Sarah Elwen and Rosa Brentnall for their amazing work behind the scenes and creative support throughout the whole shooting.
Thank you to the whole Ambanja Film Crew for taking the risk to film with us and all the water-resistant art materials of the System3 Acrylic Suite. It was a great pleasure to have you at the Daler-Rowney headquarters.
PUNK IT UP - STENCIL
DINNER CHAIR UPCYCLING: Who doesn't remember the dark oak dinner chairs with a pleasing 70's textile inlay? We'll show you how to quickly revamp these with some ideas and inspiration.
PUNK IT UP - GROW
FLOWER POT UPCYCLING: Bored of your brown flower pots? Even plants grow better in a creative surrounding and we can show you how.
PUNK IT UP - BUBBLE
LOUNGER UPCYCLING: Chair in great shape, but with a horrible old-school textile pattern? Attack your upholstery furniture with a System3 make-over and, we'll show you how.
PUNK IT UP - POUR
SIDE TABLE UPCYCLING: Stressed out by your old-fashioned table? Relieve the creative blockage and pour some colour onto your home décor.
PUNK IT UP - SPLASH
COLOUR THROWING: Release your spirit animal with a splash! Nothing better to celebrate the day.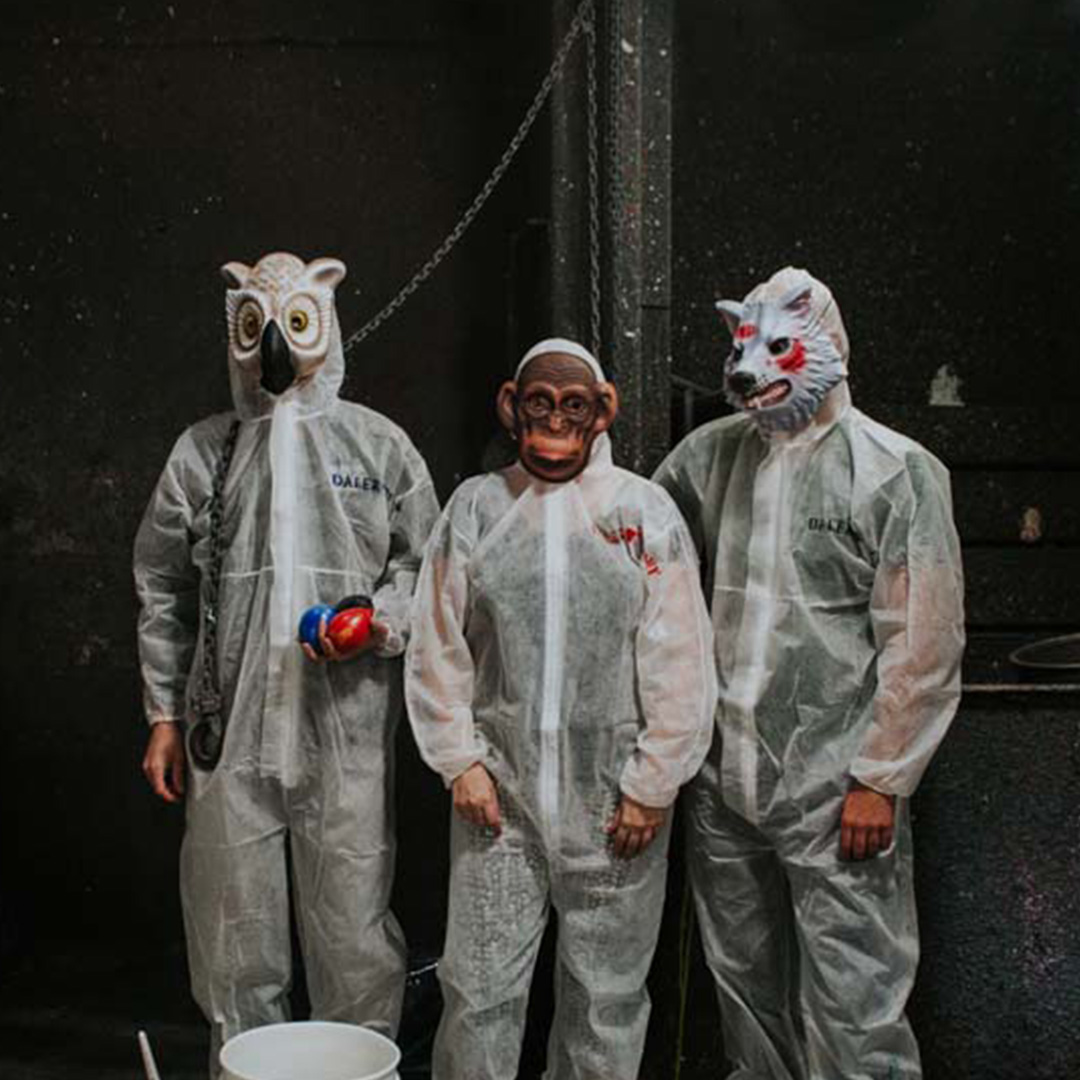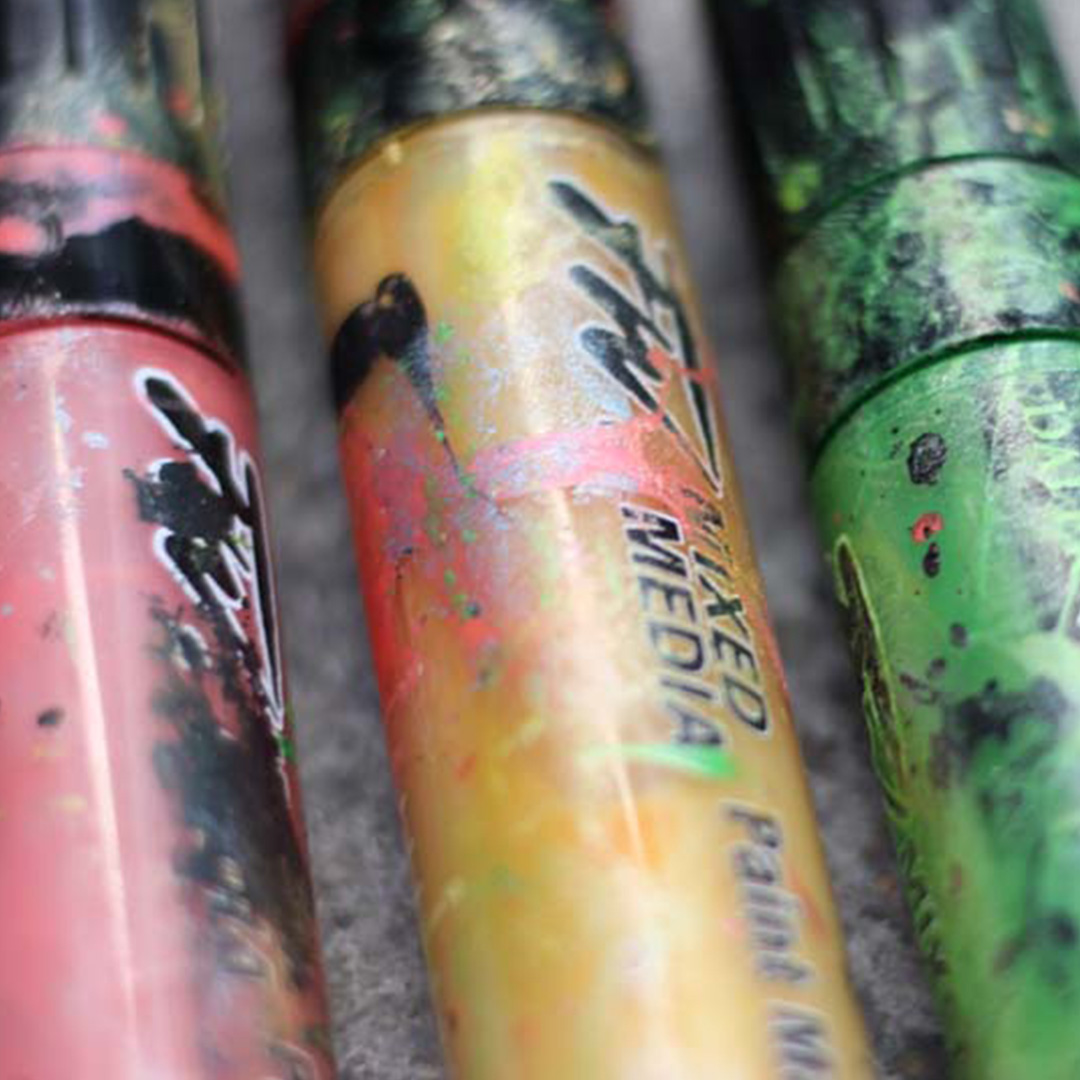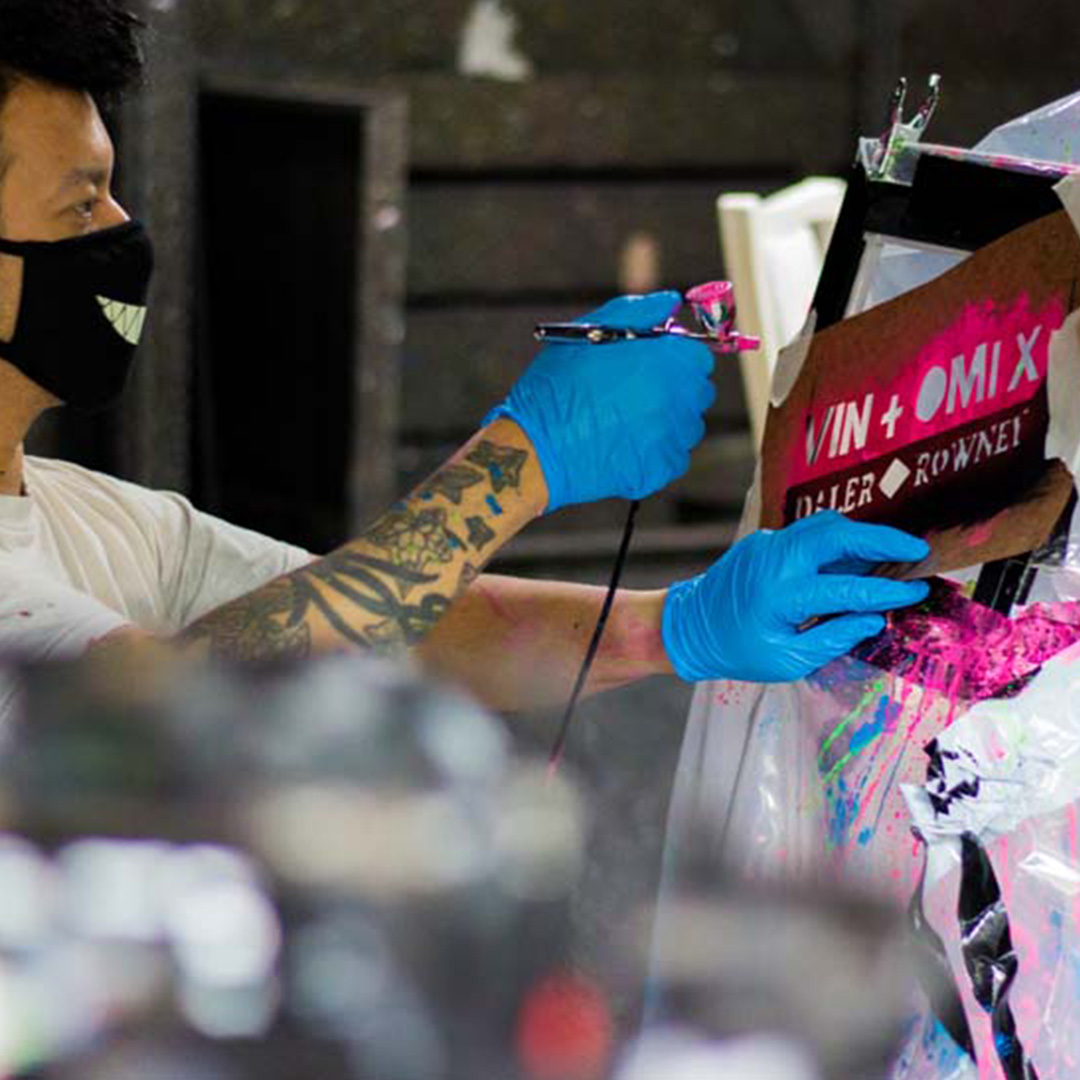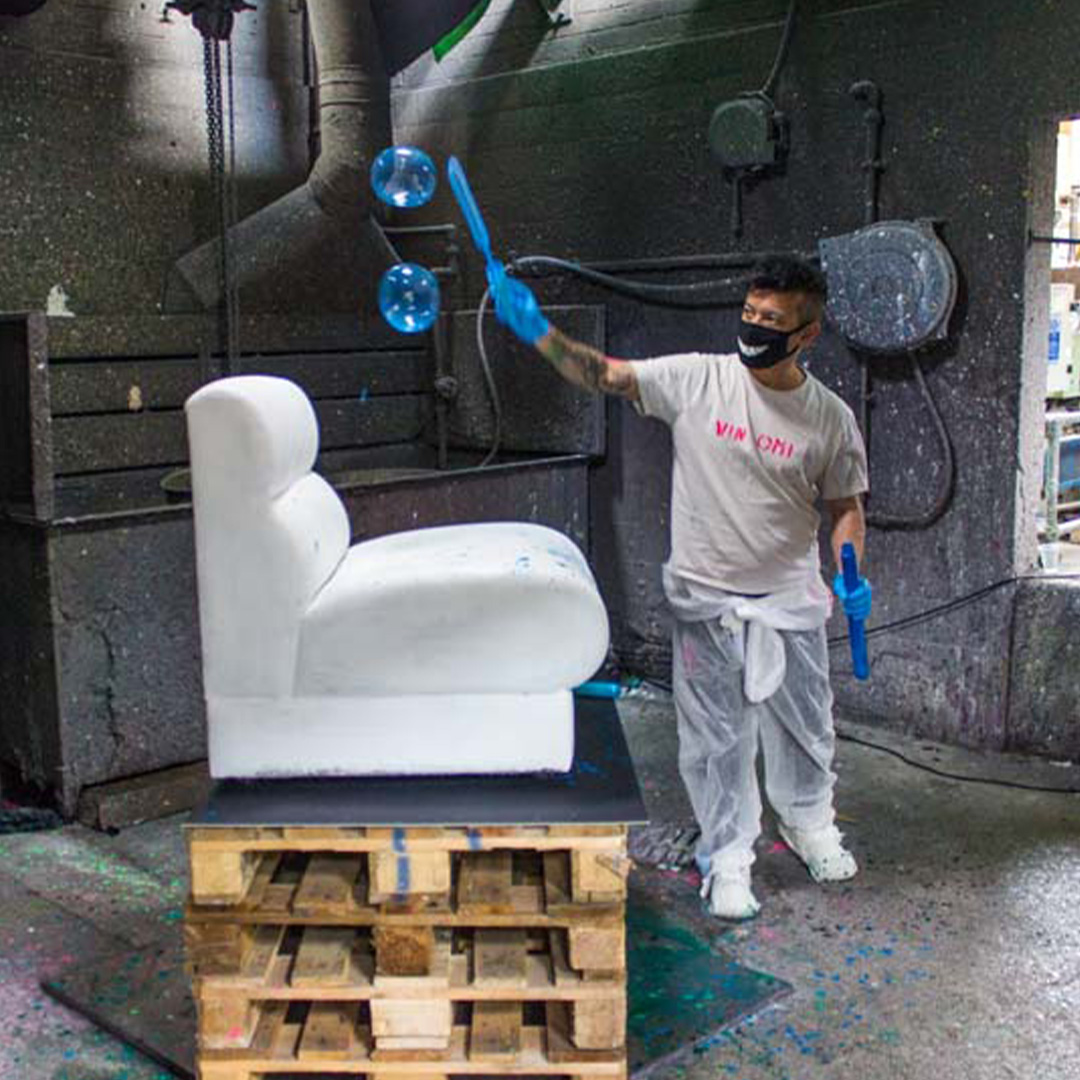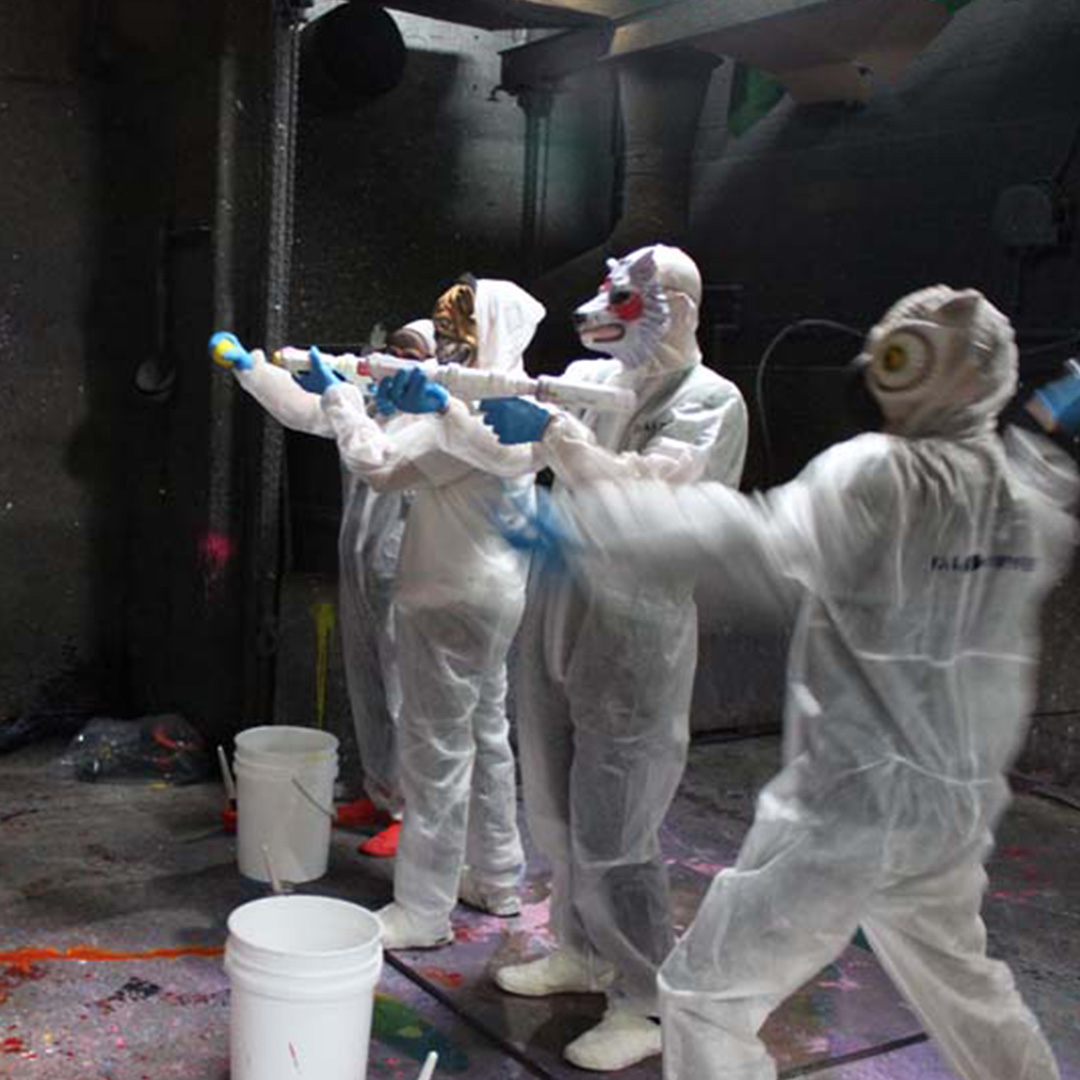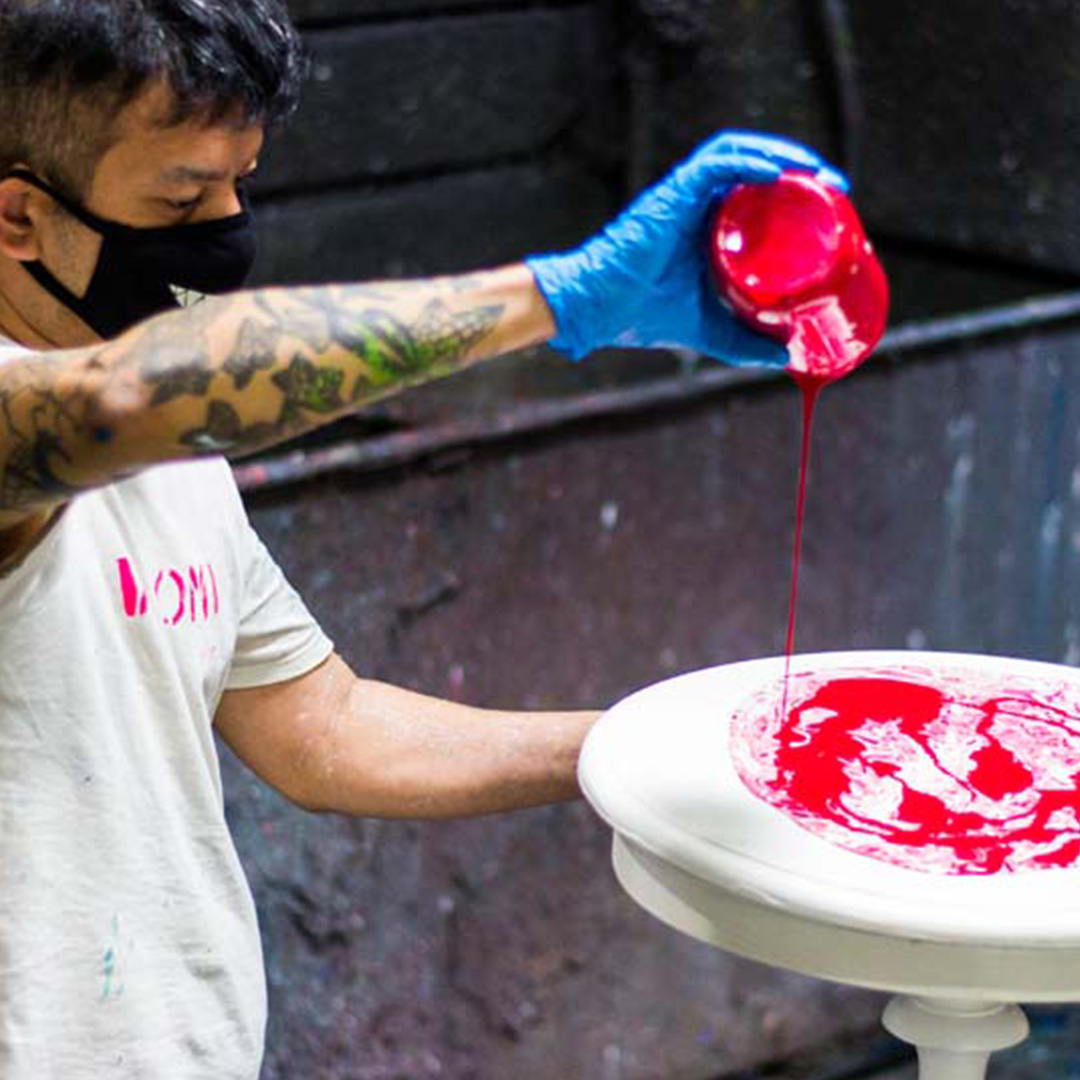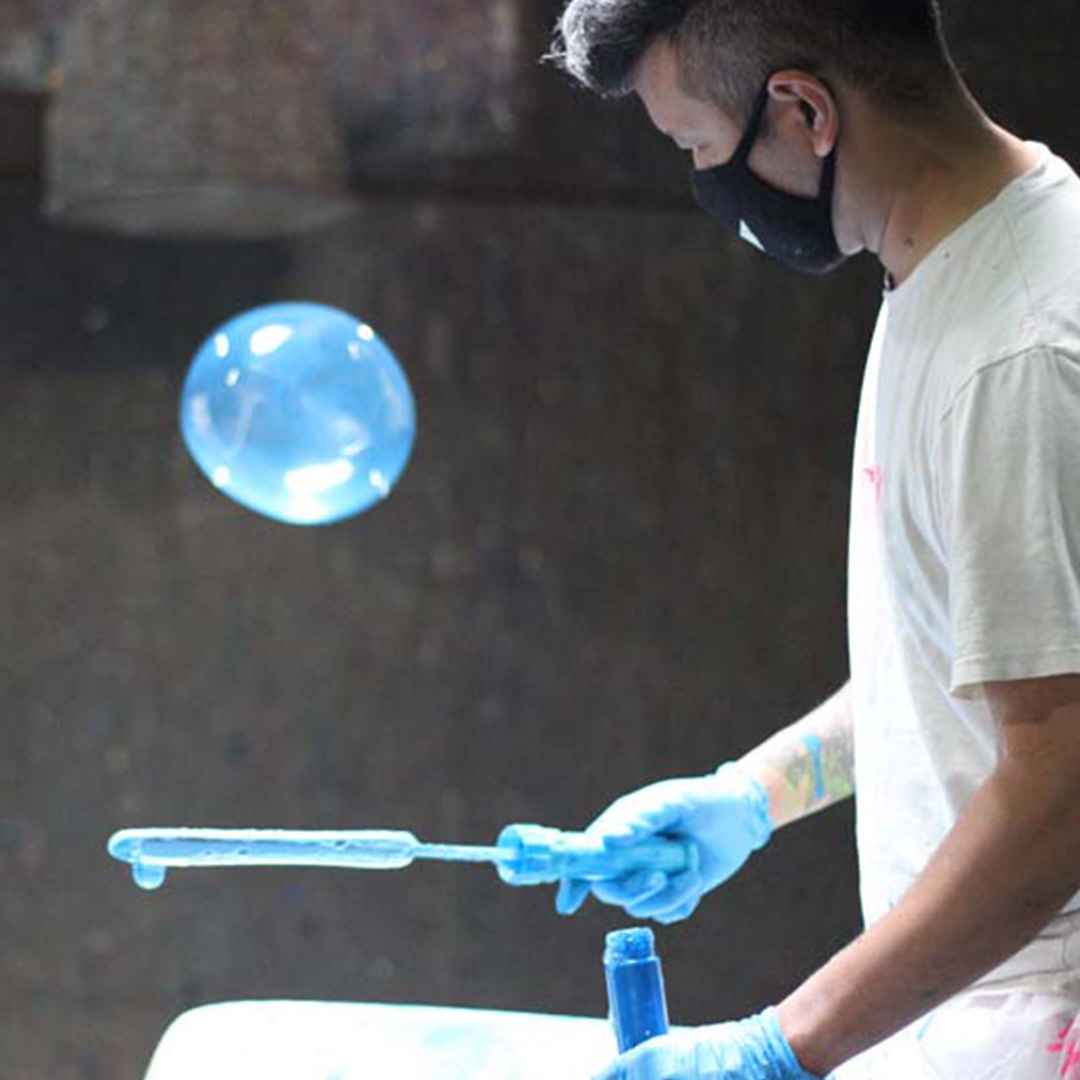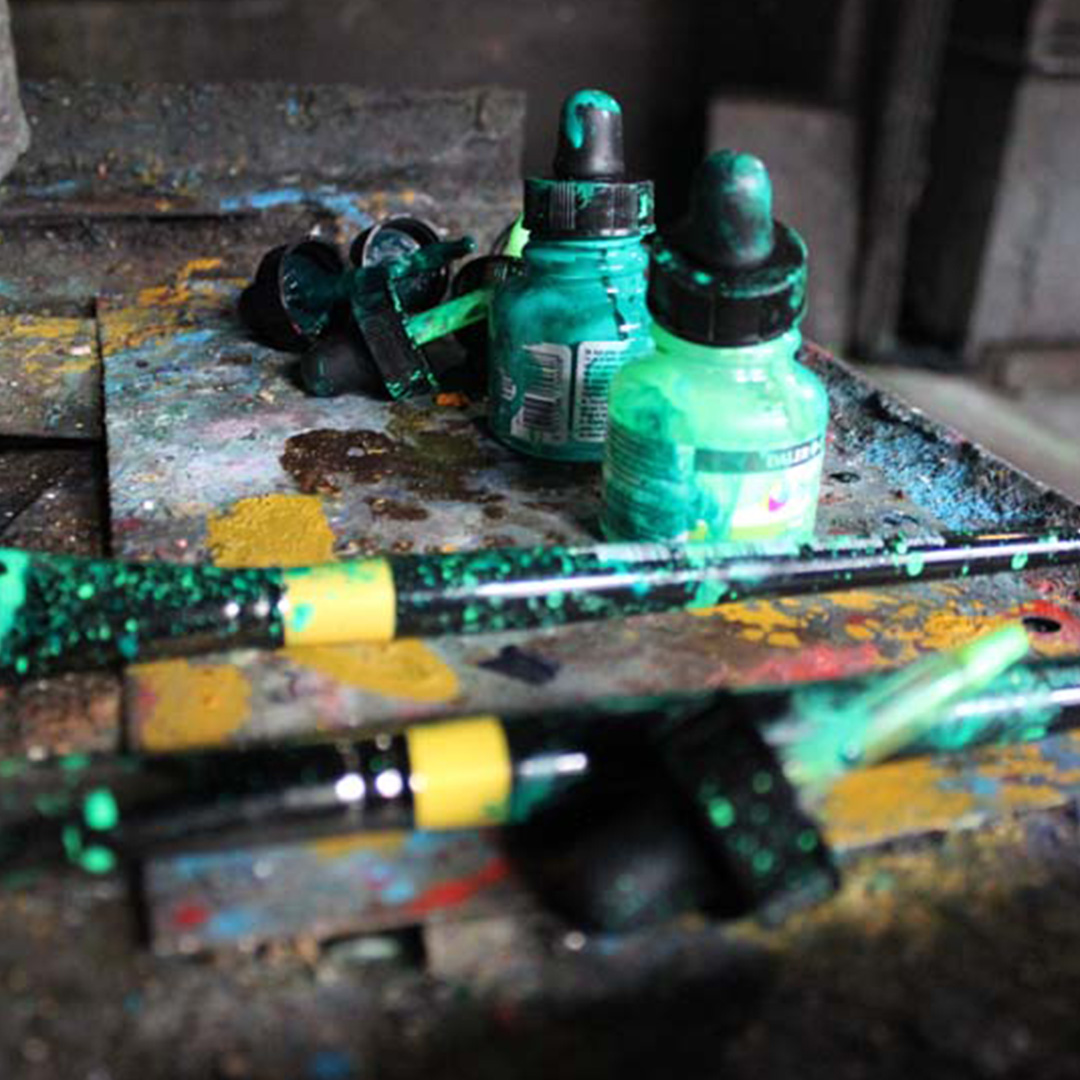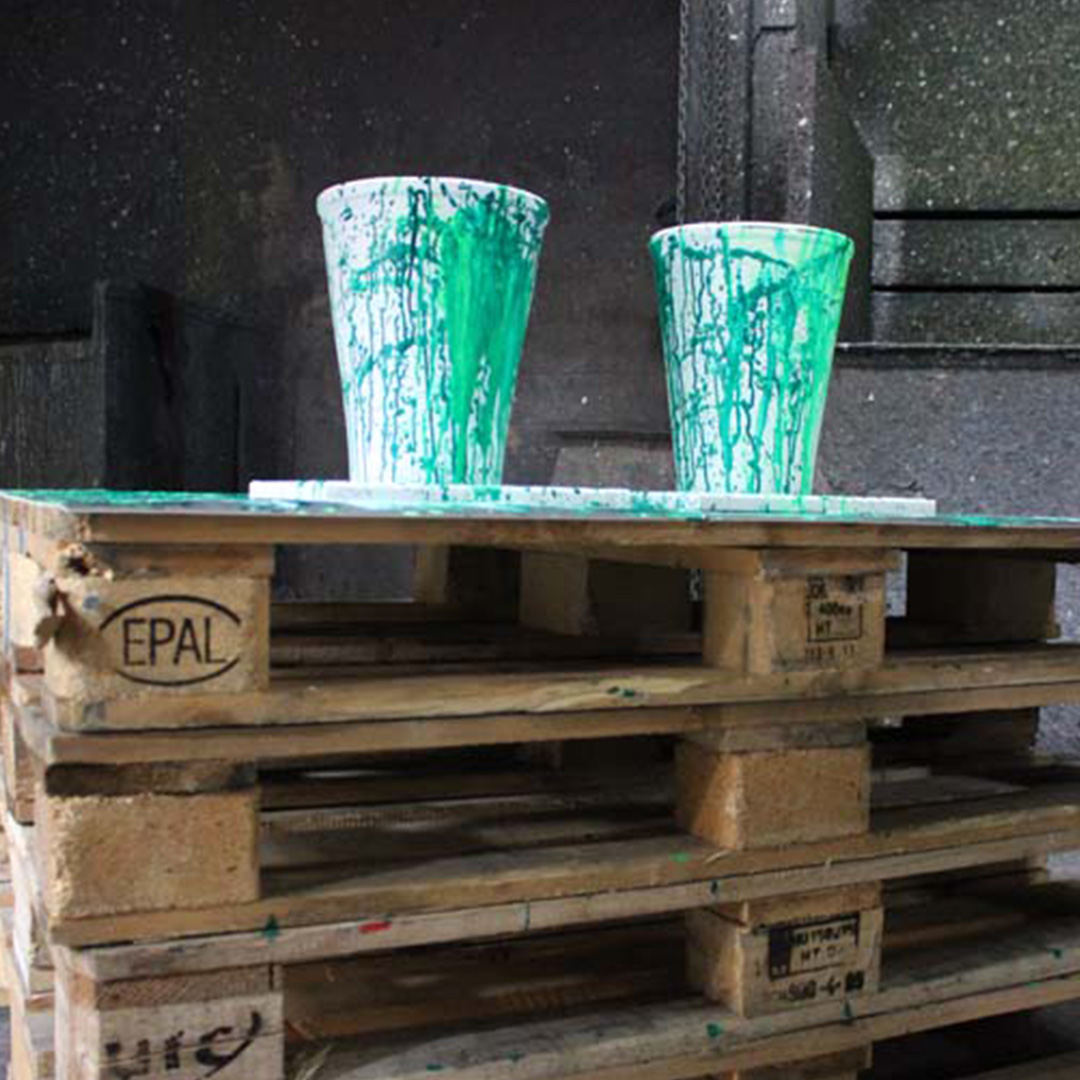 Health & Safety
System3 Acrylic colours are water-based, non-toxic, and solvent-free, ideal for use at home and in schools. They will create a water-resistant, long-lasting, and lightfast coverage once dry, so make sure to cover up your surroundings to avoid staining, or paint splashes.
System3 Acrylic can be applied indoors and outdoors on a variety of surfaces such as canvas, metal, masonry, glass, or textile. Avoid painting your skin or direct contact with your eyes. In case of allergic reactions or any doubt, please directly wash the colour of the skin and contact your GP for advice. You can find the System3 Acrylic safety data sheets here.
Always read the instructions for the application you're trying to achieve and get informed upfront. Double-check the recommended safety equipment, preparation, drying times, and the studio space for the application.
For spraying and splashing techniques make sure that you and the room are well enough protected and check recommended techniques and surfaces online.
Always test the application on a small area of the surface first. Test what works best on an inconspicuous part of the item to avoid damage or disappointment.
Always spray and cut away from your body, and make sure your working area is suitable for the application. Create enough space to move freely.
Clean your art materials straight away after each use to extend their life. Remove System3 colours from your table, brushes, or surfaces with warm water to have long-lasting fun and quality.
Recycle your tubes, paper, and other materials in dedicated recycling to help reuse and re-purpose the materials you no longer need.