Adigraf Block Printing Supplies
Adigraf products
What is the Adigraf Block Printing collection?
The Daler-Rowney Adigraf collection specialises in various inks and accessories to support all block & lino printing needs. Block printing is one of the world's oldest and most versatile art techniques.
Adigraf is an easy-to-use printing system designed for all ages. Printing your creations in different colours and on different surfaces has never been this easy. The collection covers all colours, accessories and mediums needed for all level artists.
Adigraf Professional collection of accessories offers high-quality tools to cover any lino or block printing artist's needs whilst our Adigraf Accessories collection is a perfect starting point for artists experimenting with lino printing. The collections cover all accessories and mediums needed for any level of artist. The Adigraf mediums allow Daler-Rowney Colours to be used with lino printing and give a wide array of colours for experimenting with printers.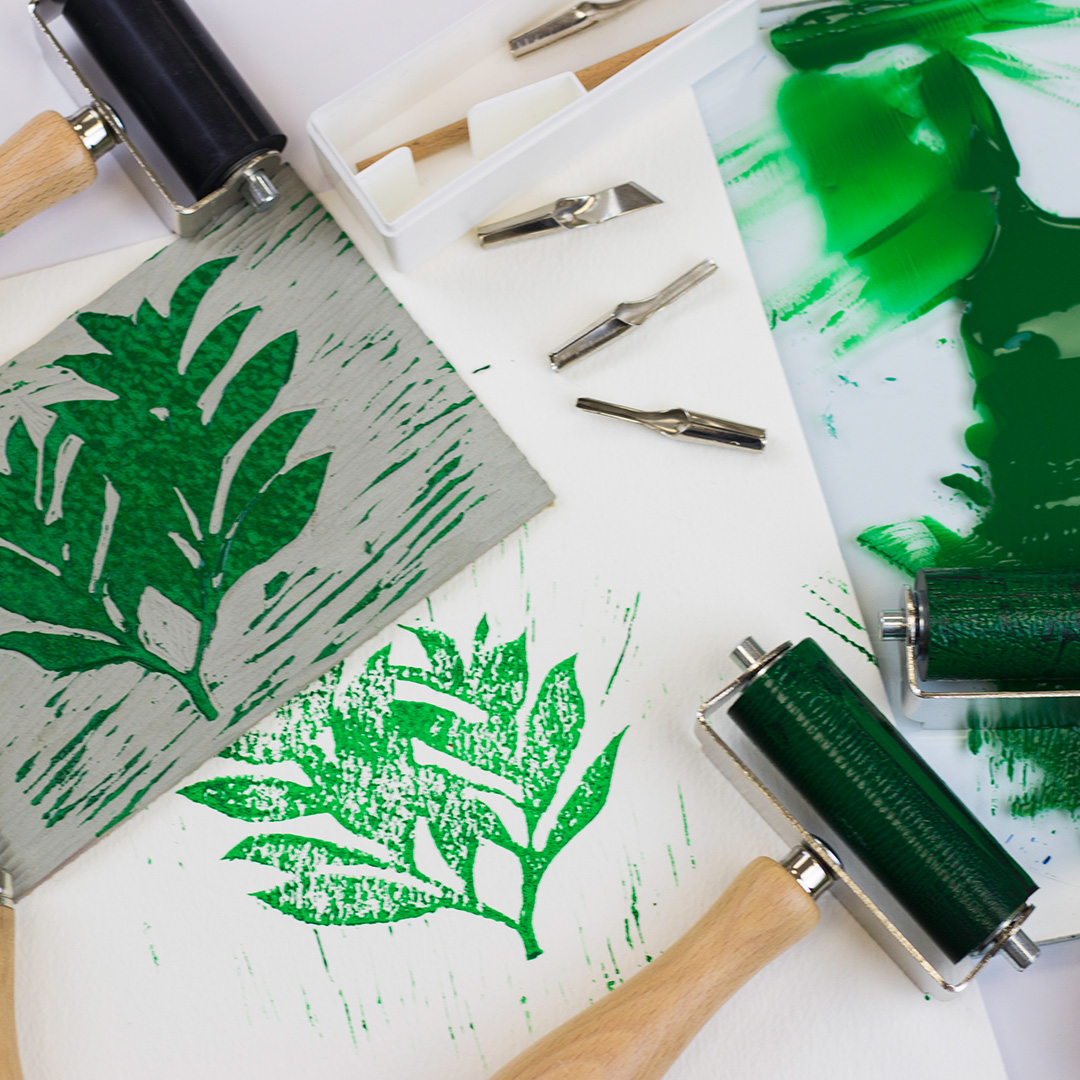 Extensive range
Adigraf's extensive range of inks, cutters, mediums, plates, rollers and accessories are ideal for beginner and accomplished artists.
Complementary products
Adigraf Mediums are specifically engineered to complement Daler-Rowney's colours for an integrated user experience.

Affordable
Comprehensive yet affordable, the Adigraf range is the perfect choice for students, professionals and beginners.
Explore the Adigraf Block Printing collection
Explore the Adigraf collection in detail, and discover how our printmaking block printing colours, tools & accessories elevate your artwork. Not only do Adigraf products inspire creativity, but they remain one of the most reliable options for those looking for high-quality block printing art tools.