Products
Simply Creative Sets
Daler-Rowney Simply Creative Sets are a range of project-based art sets that offer inspiration and creativity. Each set includes a step-by-step guide and three online tutorials featuring how-to guides for each of the three projects. These creative sets are ideal for beginner artists and to be given as gifts, offering ideas and guides. They allow artists to try out different techniques and art media.
Contains all the materials needed to complete the project
Full step-by-step image guide
Step-by-step videos available online showing 3 x projects
Ideal for gifts
Click here to visit our How To page to view the videos and steps.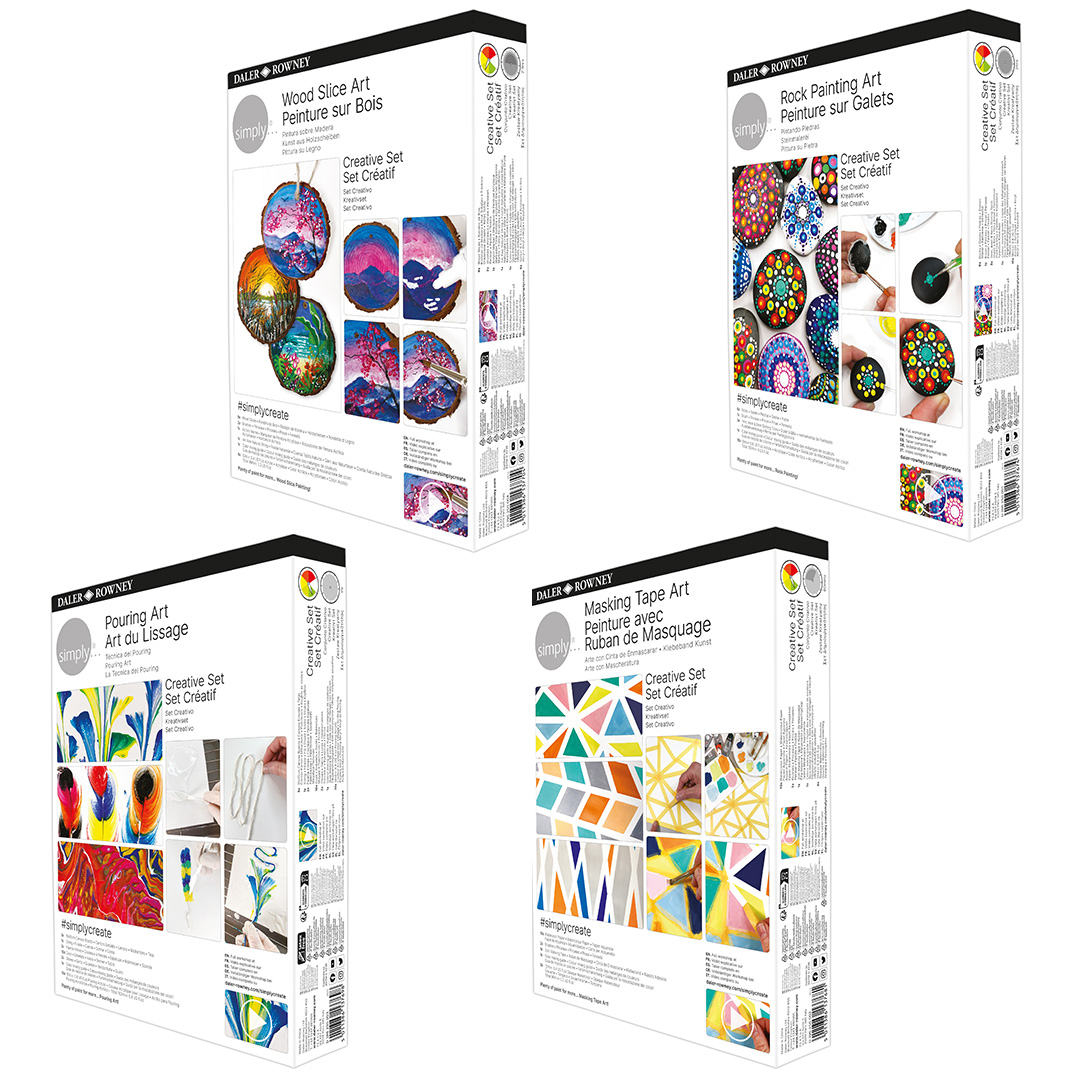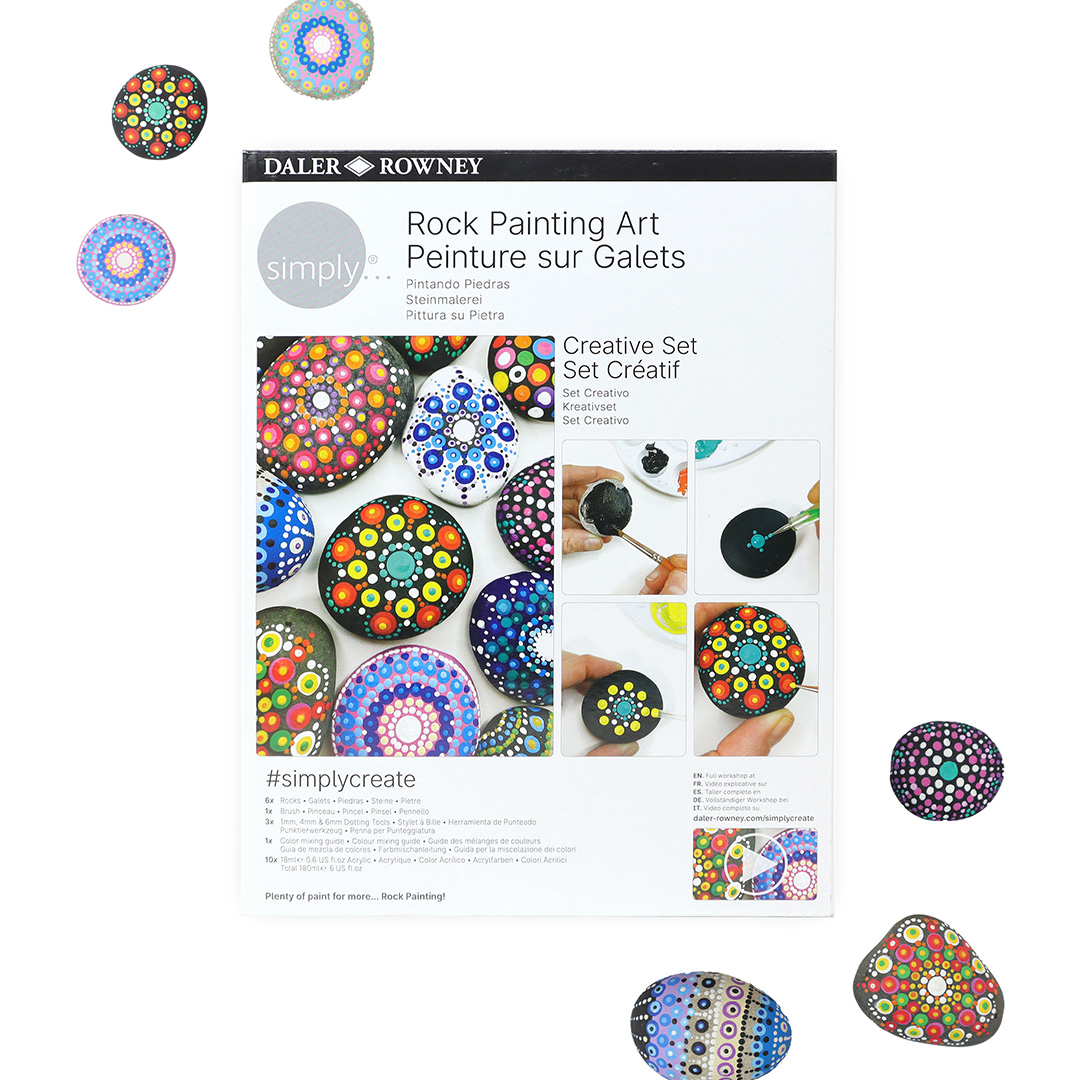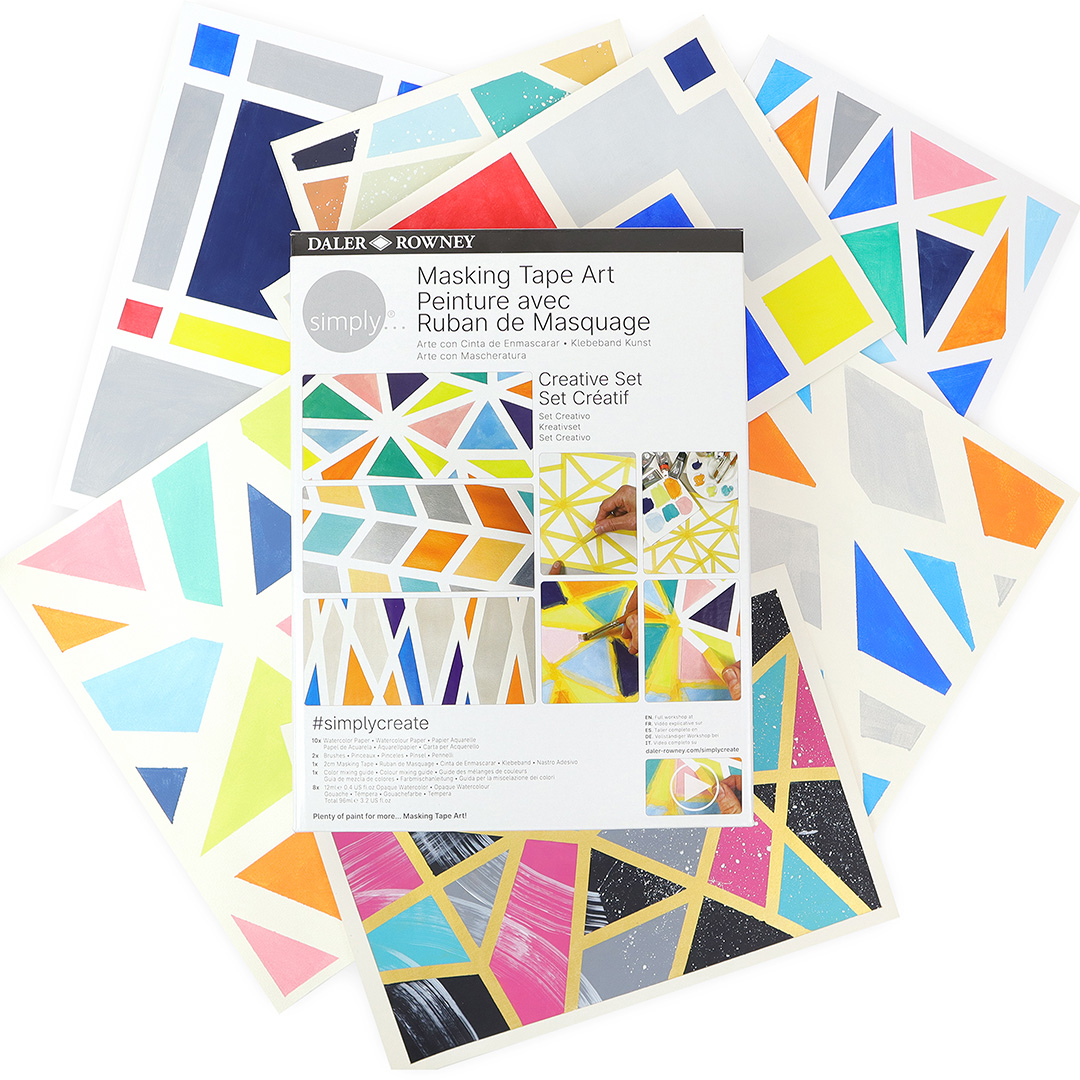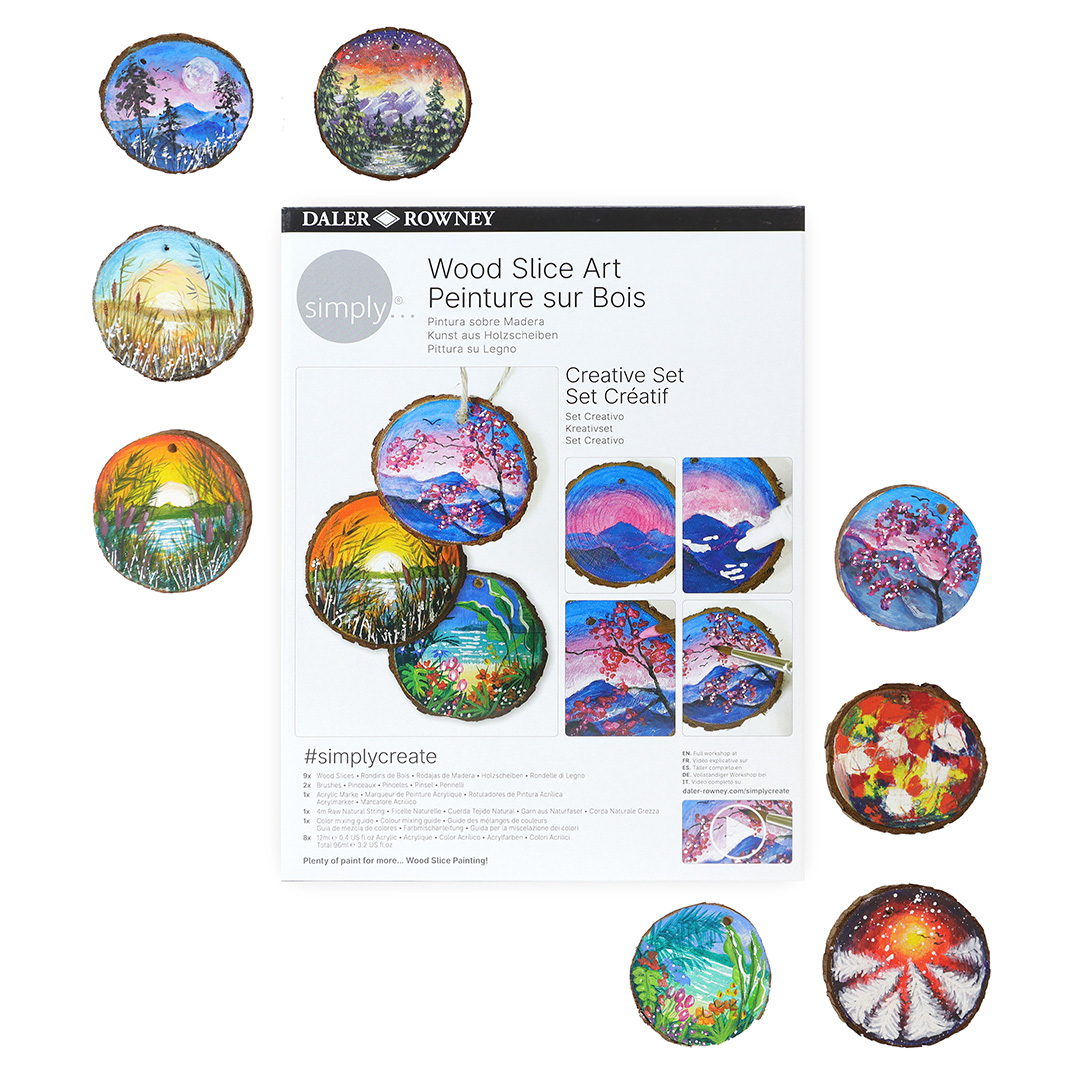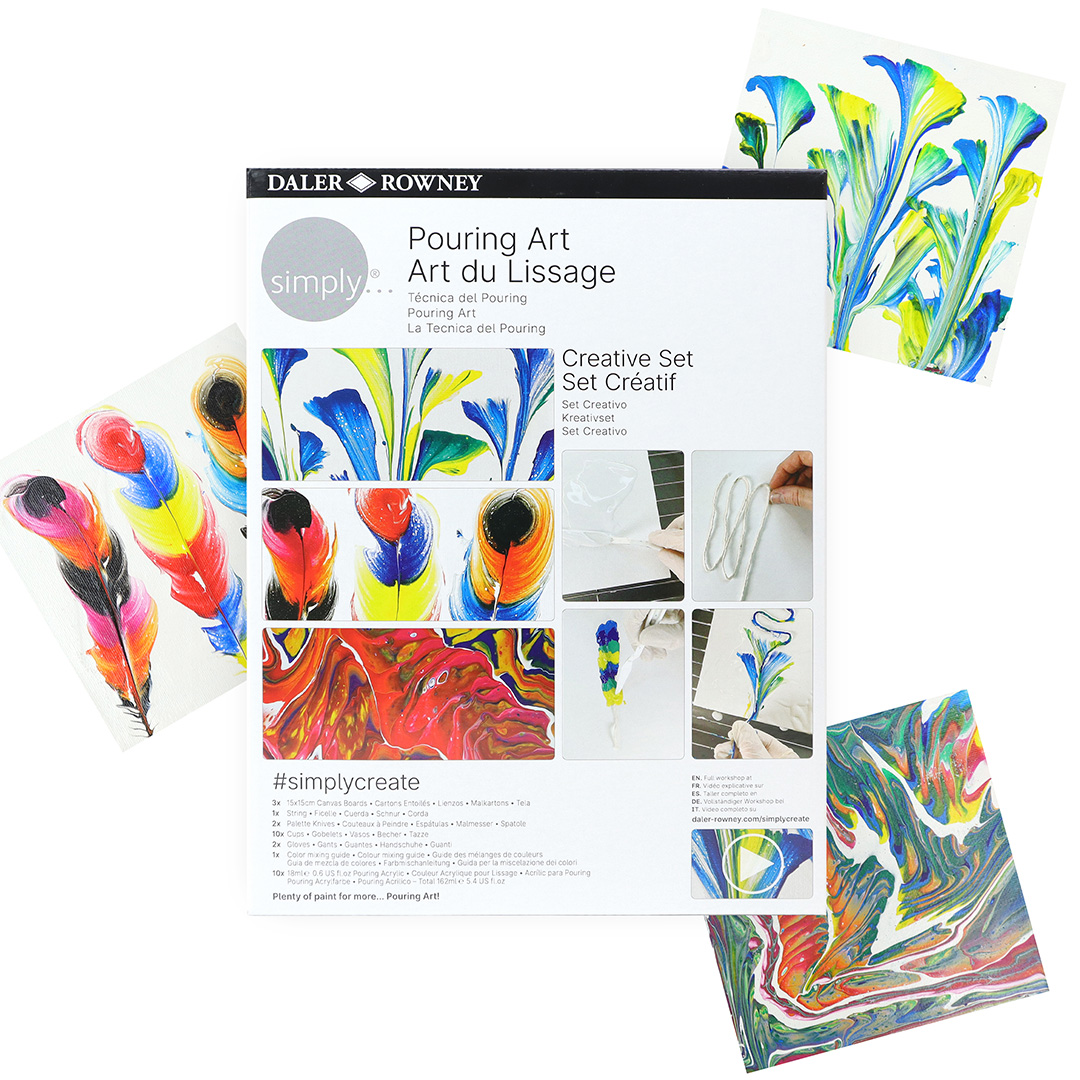 Simply Stone Painting Creative Set
Contains: 10x18ml Simply Acrylic, 1x Acrylic Brush, 1x Dotting Tool, 2x Dotting Rods, 6x Stones
Simply Masking Tape Creative Set
Contains: 8x12ml Simply Opaque Watercolour, 1x Masking Tape, 2x Watercolour Brushes, 10x Watercolour Paper Sheets
Simply Pouring Creative Set
Contains: 10x18ml Simply Pre-Mixed Pouring Acrylic, 1x String, 2x Palette Knife, 10x Paper Cups, 3x Canvas boards 15cmx15cm, 2x Gloves (Latex Free)
Simply Wood Painting Creative Set
Contains: 8x12ml Simply Acrylic, 1x Acrylic Marker - White, 2x Watercolour Brushes, 9x Wood Slices, 1x String
Share your work with

#SimplyCreate

&

#DalerRowney