Products
System3 Textile Screen Printing Medium
Daler-Rowney System3 Textile Screen Printing Medium has been designed for screen printing on textiles and fabrics. When the printing medium is mixed with System3 Acrylic Paints, you will get printing inks which will retain the colour intensity of the original paint and should be expected to last for over 20 washes.
Turns your acrylic into printing inks.
Retards drying time of acrylics.
Retains the brilliance of colours.
Lasts over 20 washes.
Made in England.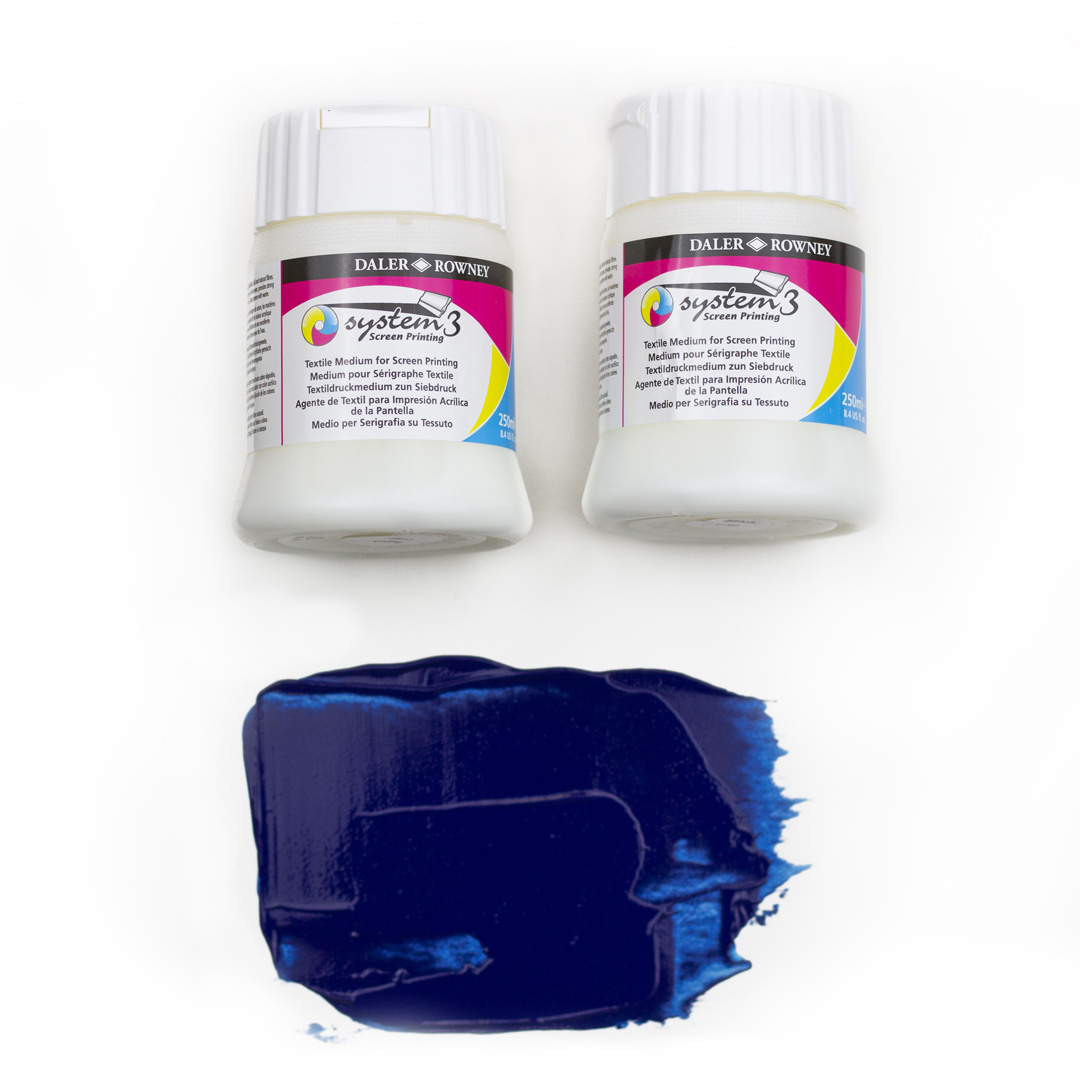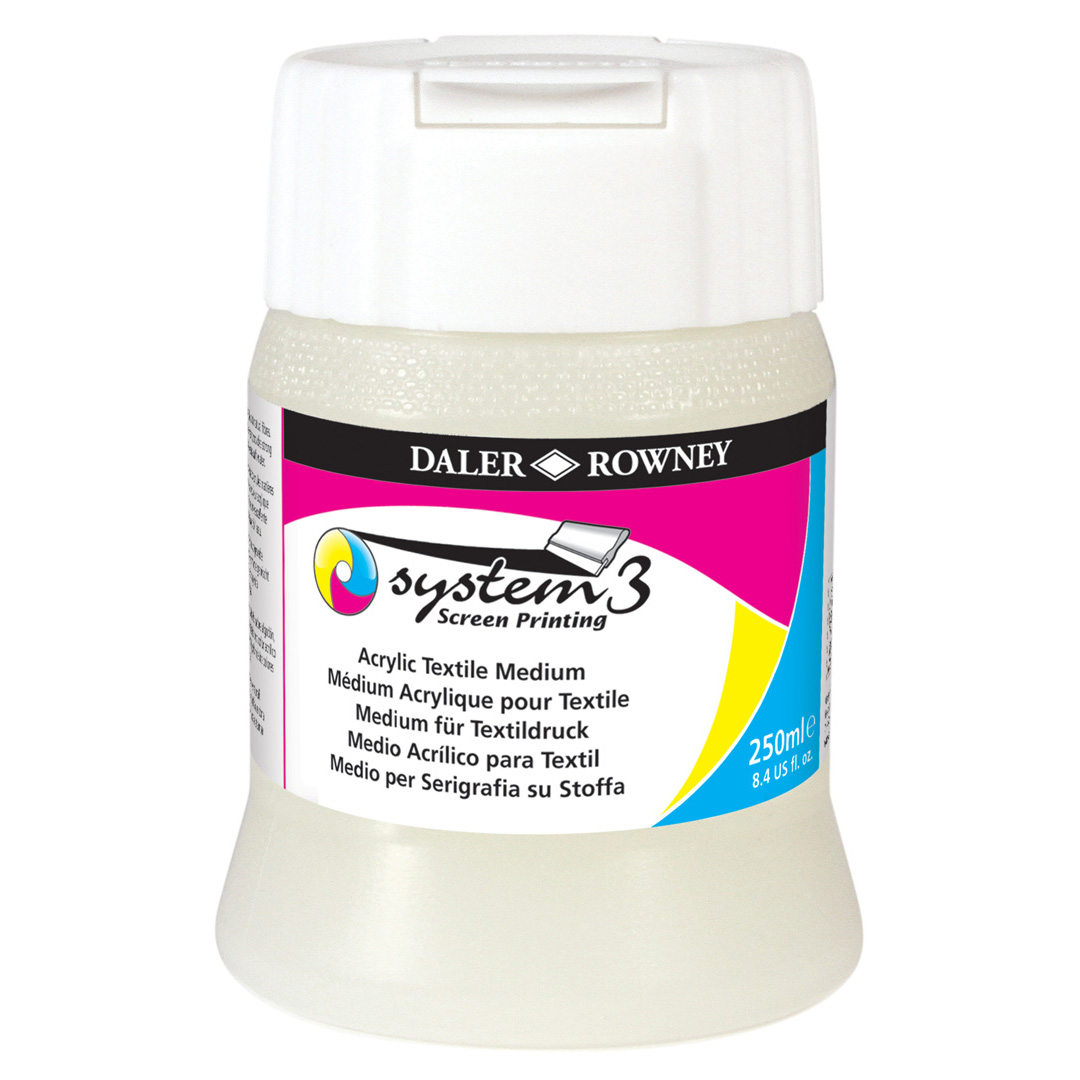 Turn your acrylic paints into textile printing paints.
Similar to System3 Printing Medium, Daler-Rowney System3 Textile Printing Medium retards the drying time of acrylics on the screen while retaining the brilliant colours of the paint. System3 Textile Medium enables you to print on cotton, cotton blend, synthetic, silk, and other natural fibre fabrics for detailed images that will withstand 20+ wash cycles.
Directions.
Mix 1 volume of System3 Textile Printing Medium with 1 volume of System3 Acrylic to make the printing ink. When the print is dry, iron it on the reverse side to heat set.
Made in England.
Daler-Rowney is particularly proud to continue the long heritage of manufacturing System3 Textile Screen Printing Medium in the United Kingdom.
Share your work with

#System3ScreenPrinting

&

#DalerRowney