Products
Self Adhesive Boards
Daler-Rowney Self Adhesive boards are a cream core coated with an adhesive surface. These Mountboards are ideal for mounting lightweight prints and photographs.
Made from virgin wood pulp.
1.4mm and 2mm thickness, in 815x1120mm and A1.
One adhesive coated surface.
Quick and easy way to frame.
Available in selected countries.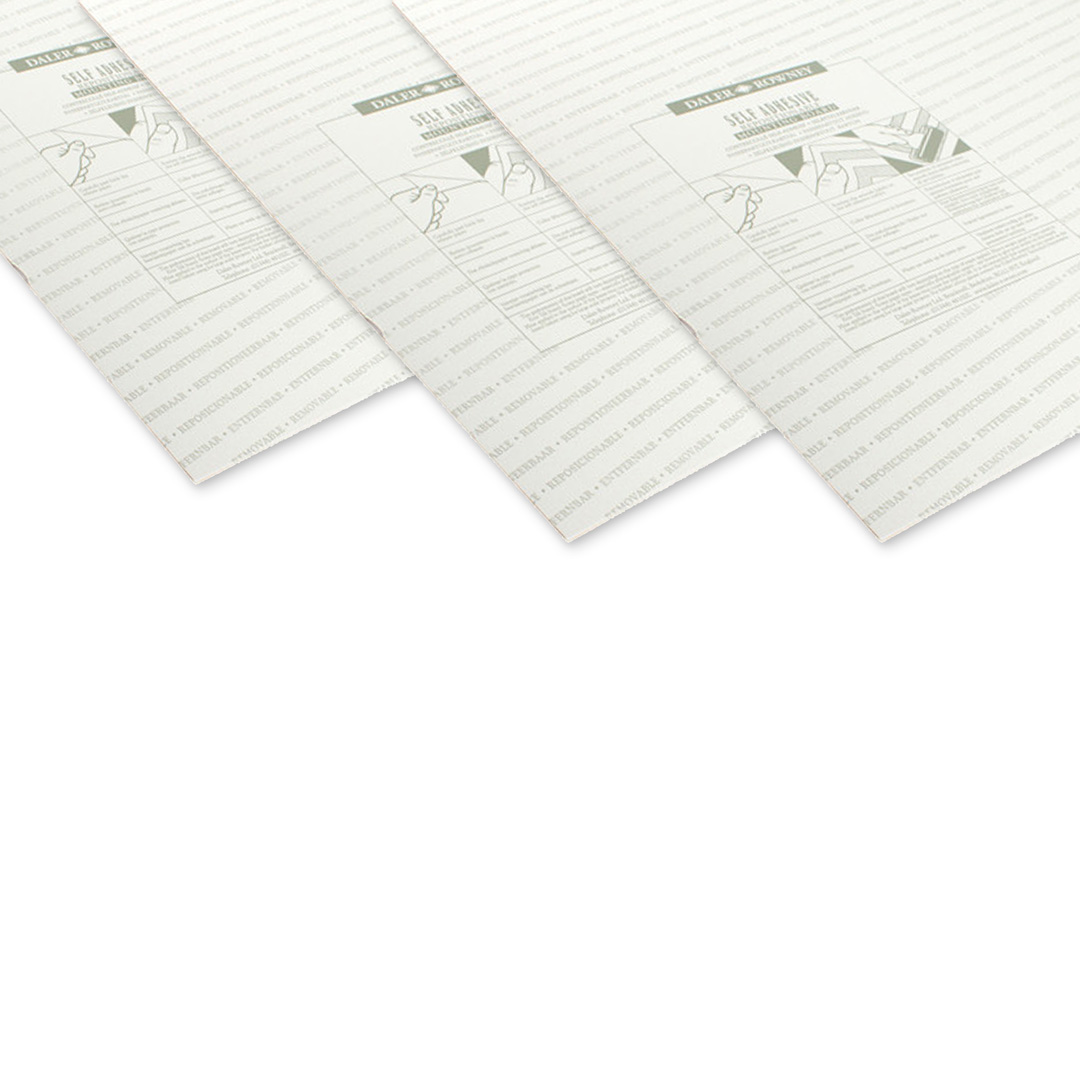 Ideal for mounting.
Daler-Rowney Self Adhesive Boards are similar to other Daler-Rowney Mountboards but feature one surface coated with adhesive, protected with a release paper. The mounting board includes three basic components: the surface paper, the core and the backing paper. The core and the backing papers contain alkaline fillers to enhance their useful lifespan by minimising the effect of atmospheric pollutants.
pH neutral and bevel cut.
The boards are pH neutral and clean bevel cut as standard. The Self Adhesive Mountboards are ideal for mounting many kinds of lightweight, low value prints and photographs. It is important to use with care by folding back 1cm (0.5") strip of the release paper along one edge, then position the item to be mounted.
Share your work with

#DalerRowney