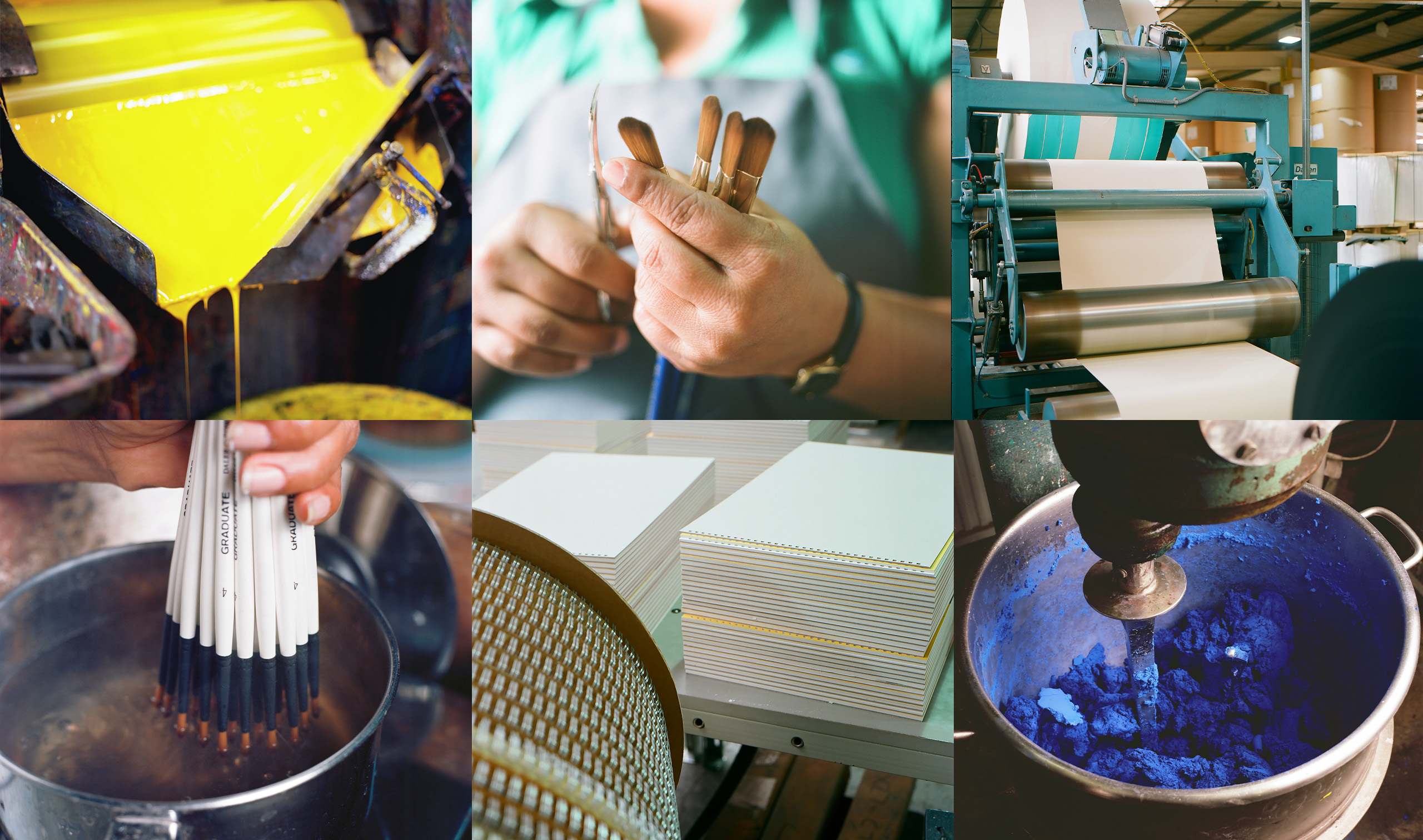 About Daler-Rowney
Our reputation as a manufacturer of the finest art materials dates back nearly 240 years. Here at Daler-Rowney, our aim is to allow everyone to be creative. Inspiring creativity since 1783, we strive to be accessible, inclusive and innovative, offering an outstanding artistic experience to all.
In 1983, the Daler Board Company purchased the George Rowney Company to become Daler-Rowney Limited, as it's known today. In their own specialist areas of manufacture, both companies led the development of fine artists' materials in the United Kingdom for many years. The combined heritage of both companies and the Daler-Rowney name has become synonymous with consistent quality to artists throughout the world.
Our Vision
Artists are at the core of everything we do. We develop, produce and deliver products, which are not only fit for purpose but exceed the expectations of our artist's community.

Our Mission
Our mission is to inspire by creating sustainable, qualitative, durable art materials every day, every year for everybody, making art accessible. All our colours are made in England since 1783.
Our Values
Individuality: Express yourself, raise your artistic voice and paint loud. Our #paintloud project has been created to support you.

Diversity: Art is open to everyone. Everyone is an individual and can have ideas as unique as they are. We celebrate this diversity and encourage you to join us and make your mark!

Innovation: Free your thoughts to challenge what exists and tread new ground. Through product innovation, we are here to help inspire and support your creative journey.

Excellence: Striving to reach and exceed your expectations, we are continuously learning and adapting to improve what we do.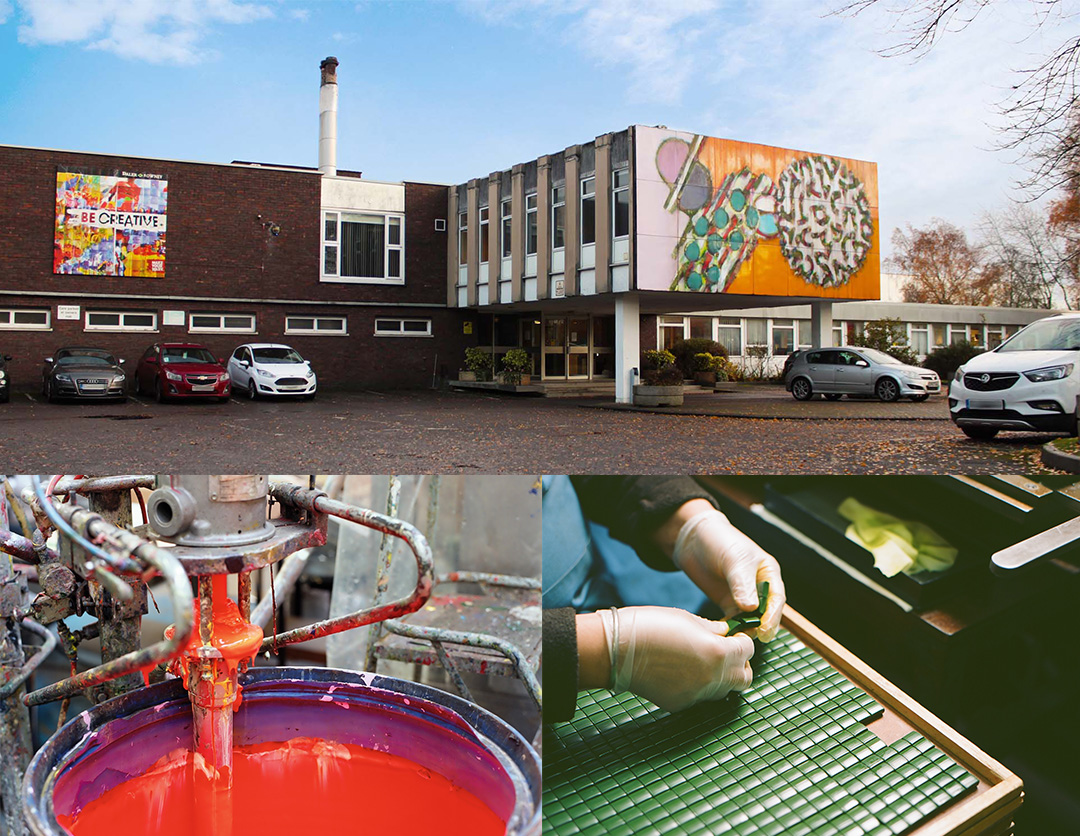 Colour Factory & Headquarters
Daler-Rowney's main office, warehouse and colour manufacturing factory are situated on the edge of the green belt in Bracknell, Berkshire. The site has been the hub of R&D, production and warehousing since the company moved from London in 1967 to keep pace with the rapid expansion of business in the UK's and overseas' markets. The move continued the company's presence as a UK manufacturer of colour since 1783. Our colour production consists of 27 filling lines handling everything from 5ml to 5L units in batch sizes from 10 units to 67,000 units whilst our mill room, which is key to the outstanding quality of our colours, can produce batches of anything from 10L to 1,000L. Our current annual output is around 30-35 million units per year with the capacity to reach 50 million.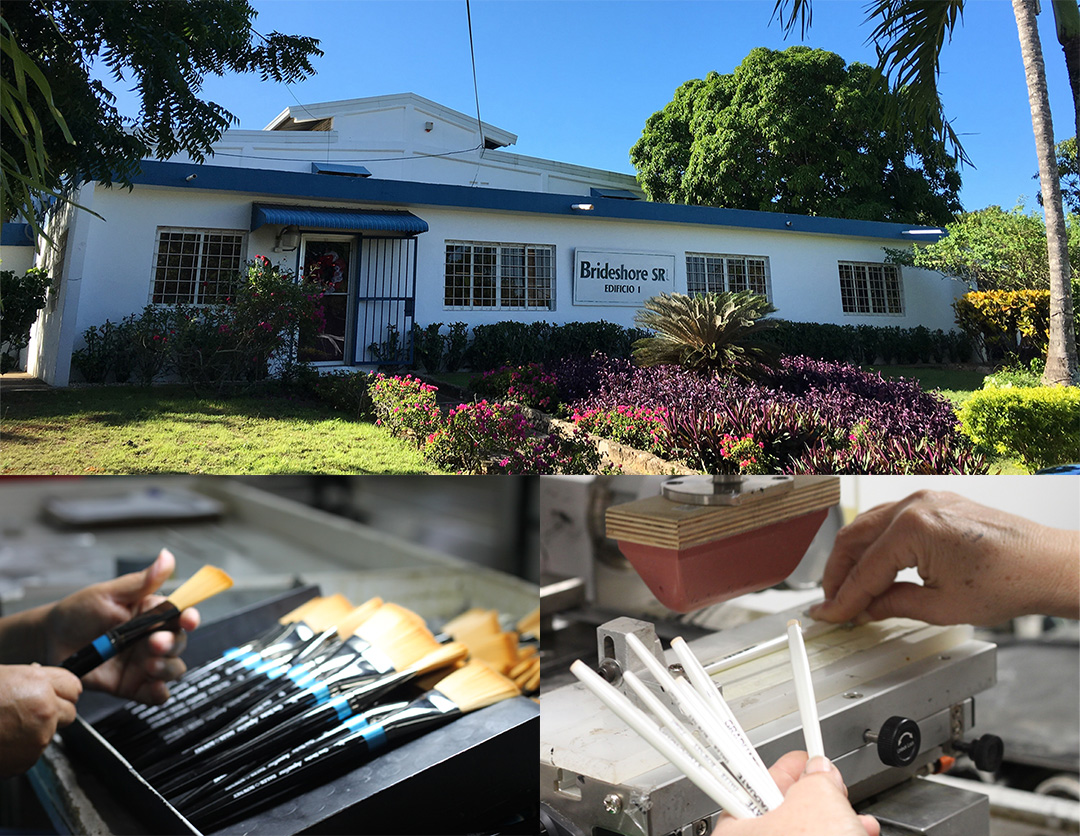 Brush & Surface Factory
In 1969, Robert Simmons, later to be acquired by Daler-Rowney Ltd, opened an artist brush factory in La Romana in the Dominican Republic. Robert Simmons was the US brand leader in art and craft brushes and the facility was well placed to service the US market and beyond. Daler-Rowney acquired the business and the expertise of the artisans working there in 1994 and has since developed the site further. In addition to the continued brush production, canvases, sketchbooks, gummed and spiral pads and portfolios as well as paint sets and art kits are also manufactured on the 18,000 square metre site. It also became the first Free Trade Zone company in the Dominican Republic. The factory has received a special recognition award from Dominican President Danilo Medina and in 2019 celebrated its 50th anniversary.
FILA Group
In 2016, Daler-Rowney joined the FILA Group. FILA is proudly Italian and the group reaches 150 countries on 5 continents. They have built their history on their passion for art and creativity, making the concepts of coherence and transparency guiding principles that they have never ceased to follow.
Daler-Rowney distributes the following FILA brands in the UK: Giotto; Giotto be-bé; DAS; Lyra; Arches; Canson; Strathmore; Princeton; Maimeri; and LUKAS. In addition, Daler-Rowney sells UK-specific brands that include Scola; Creativity International; Creativity Backgrounds; and Creativity Inspired.
More about the FILA Group.