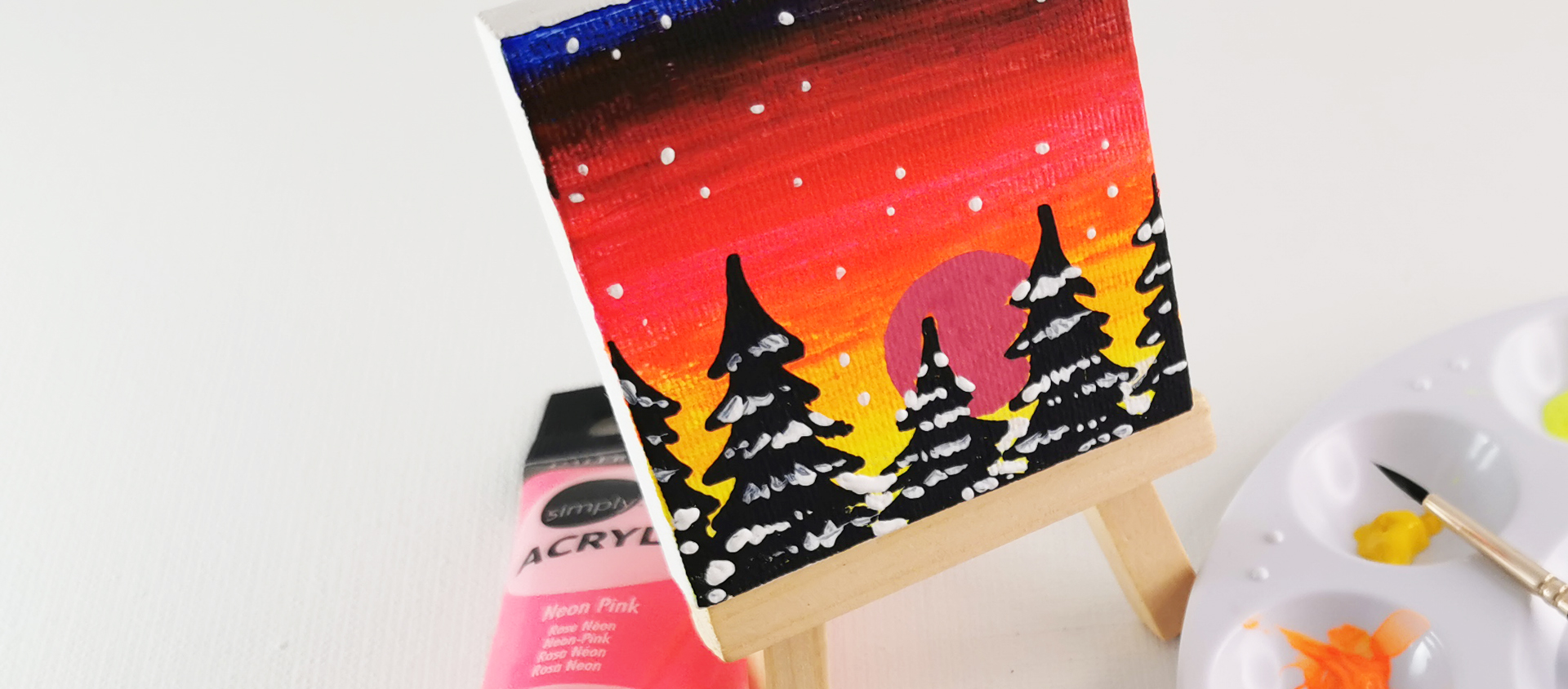 #simplycreate a sunset landscape with acrylic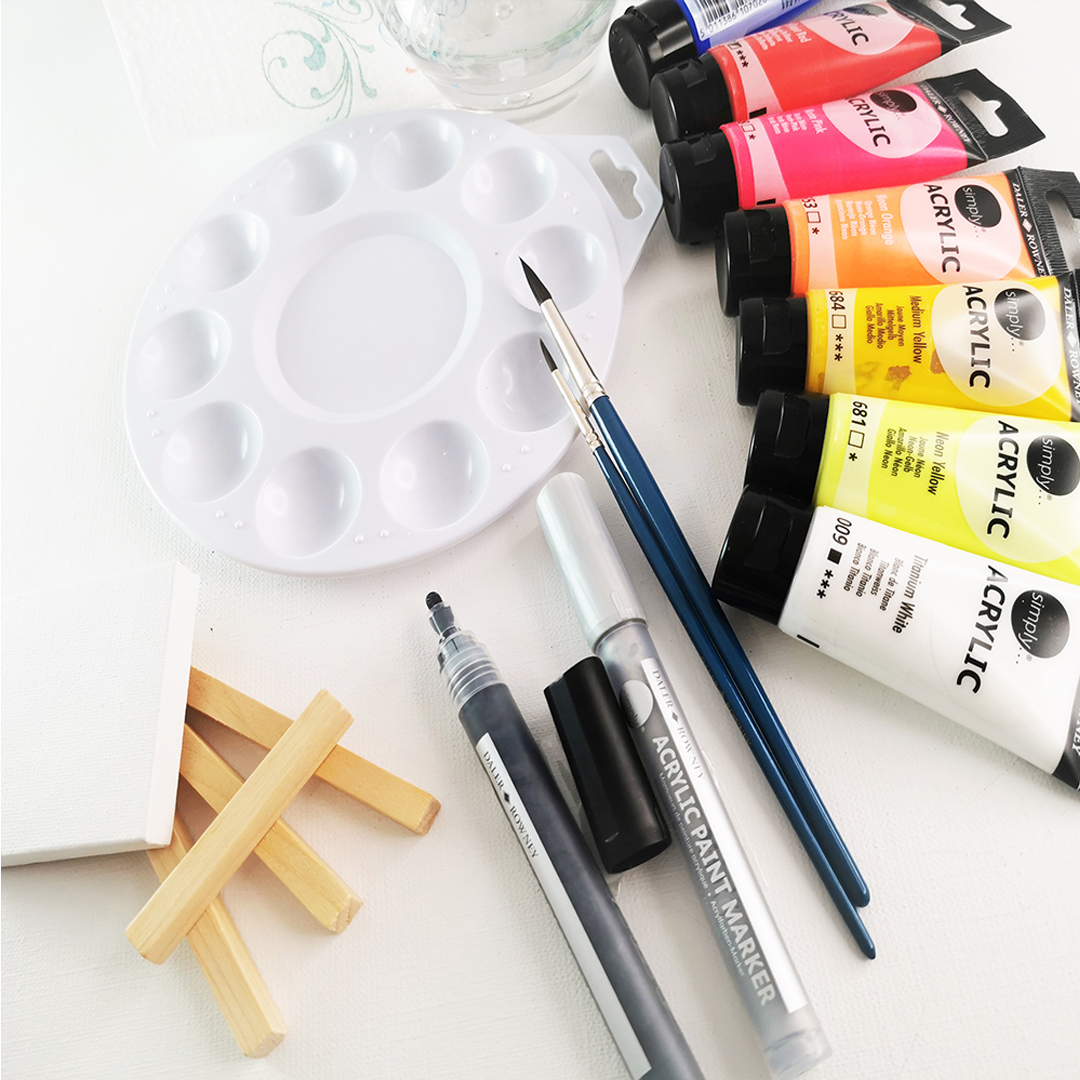 1. Materials
For this tutorial you need:
Simply acrylic paint
2 Simply "fine tip" brushes of different sizes
2 Simply acrylic marker, black and pink
Simply mini wooden easel and Simply mini canvas
Simply plastic palette
A water container and a paper towel roll
2. Rainbow background
Arrange different colours of paint horizontally over the entire surface of the mini canvas frame.
From top to bottom, start with blue, red, orange, neon pink, yellow, neon yellow. Using the water-soaked brush, blend the different colours to create a sunset gradient.
Leave to dry.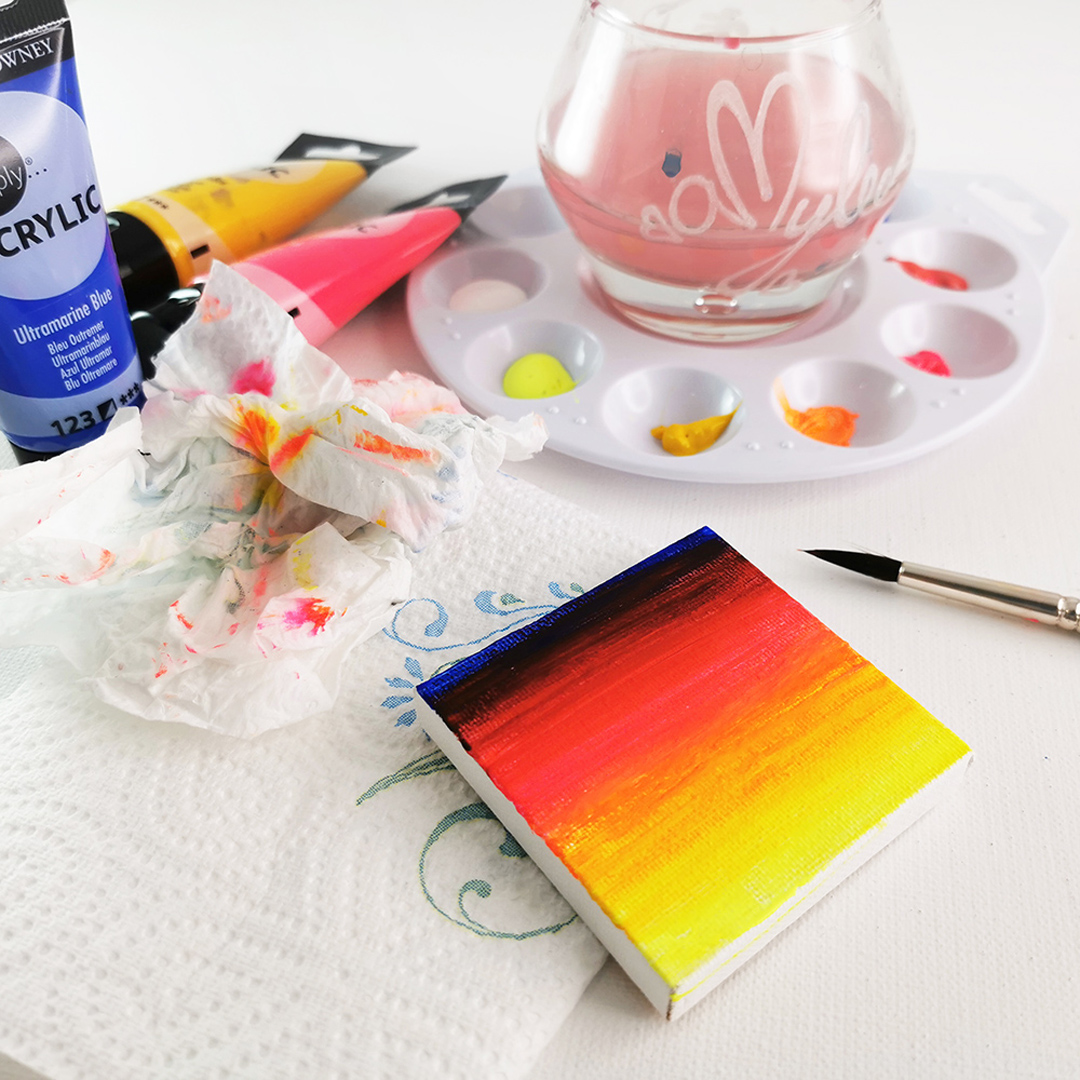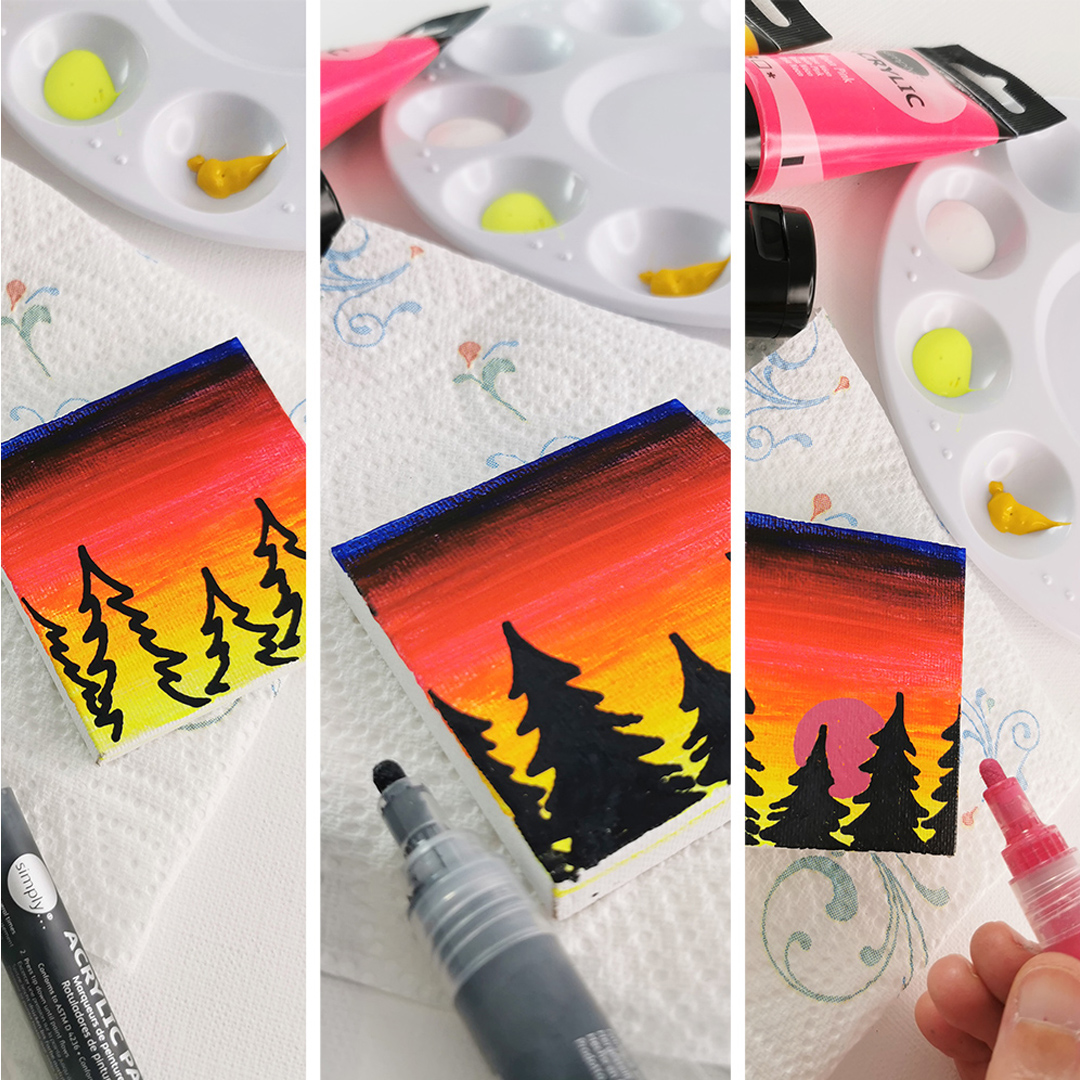 3. Foreground
Take the black marker then draw several silhouettes of trees, colour them all in black.
Change the marker, now take the rose and draw the setting sun while placing it just behind 2 fir trees to give an effect of depth to the landscape.
4. Adding the snow
Use the fine tip brush dip it in a little white acrylic paint. In the sky and on the branches of trees, apply the snow in small dots or small lines.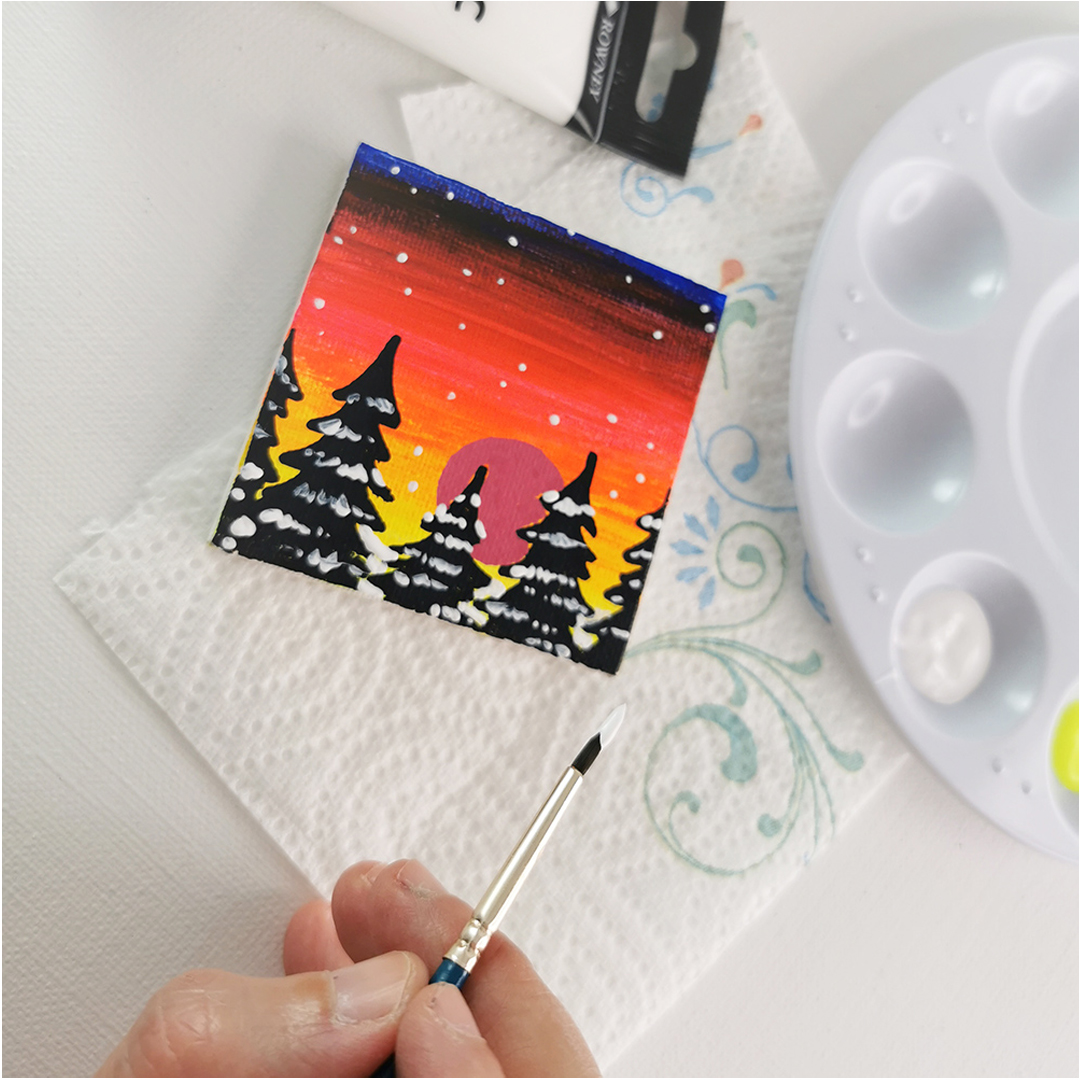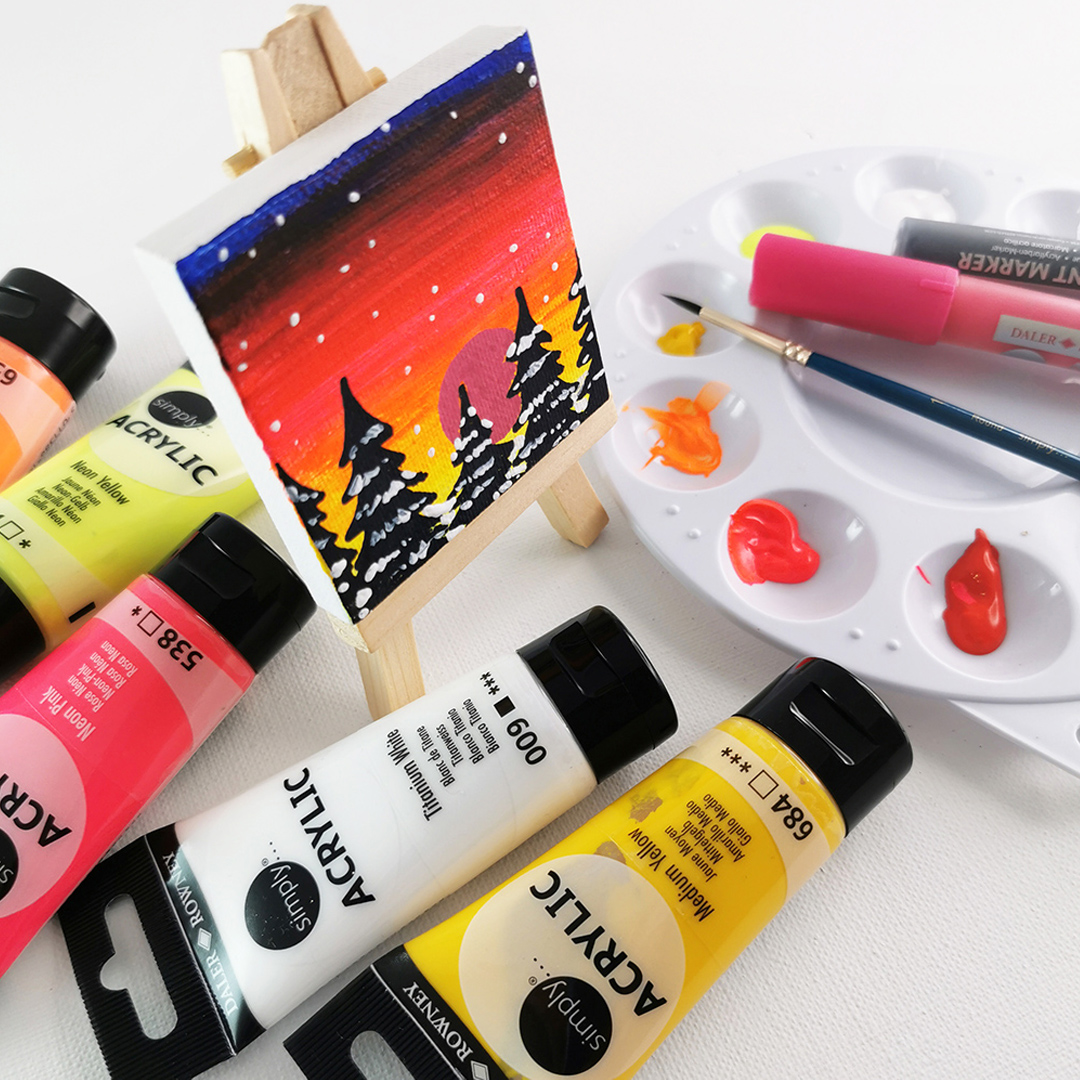 5. Result and inspiration
And now, the paint is completely dry, we can now place it on its small easel and admire the result
Don't forget to show us your art using #simplycreate
About the artist:
The painter Amylee Paris tirelessly finds her inspiration in colour and nature. Her abstract blooms and portraits shine in several art galleries in the UK.