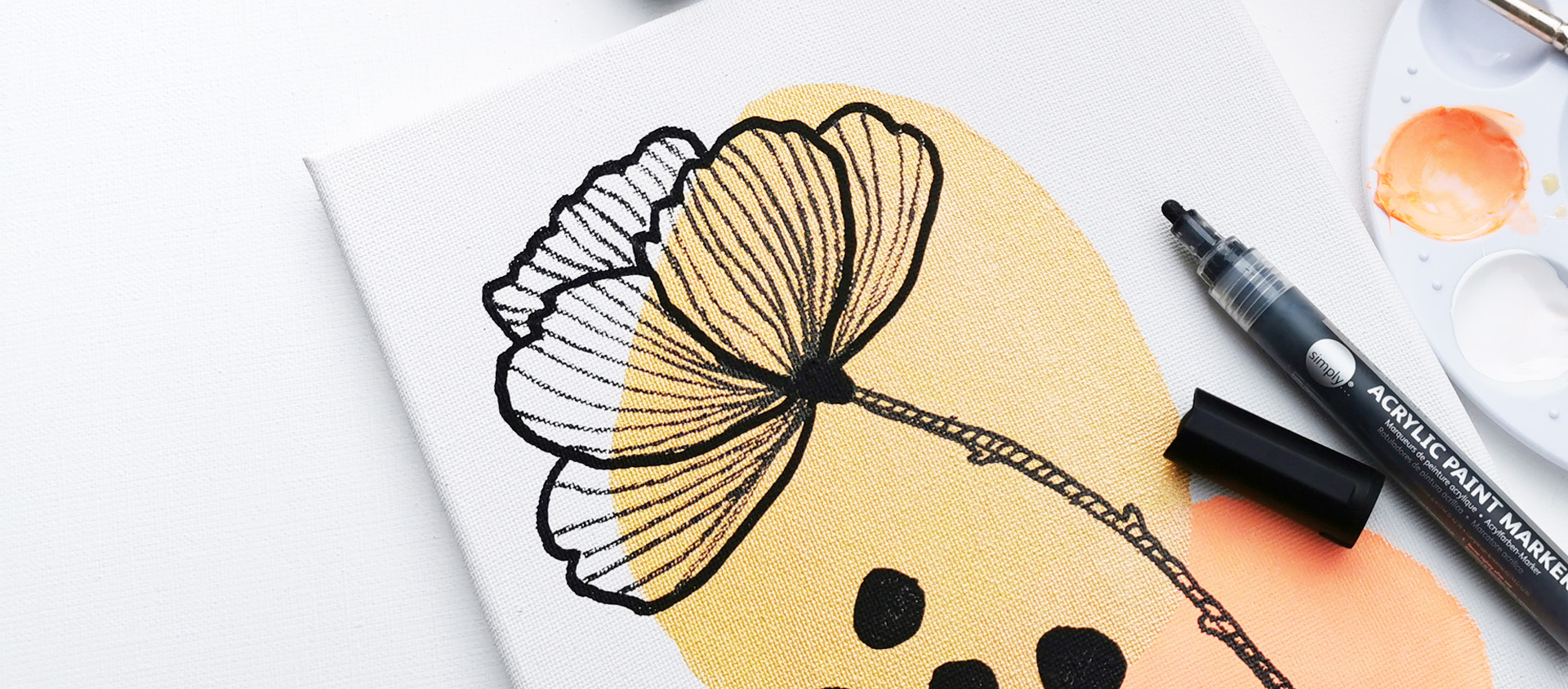 #simplycreate a modern poppy with acrylics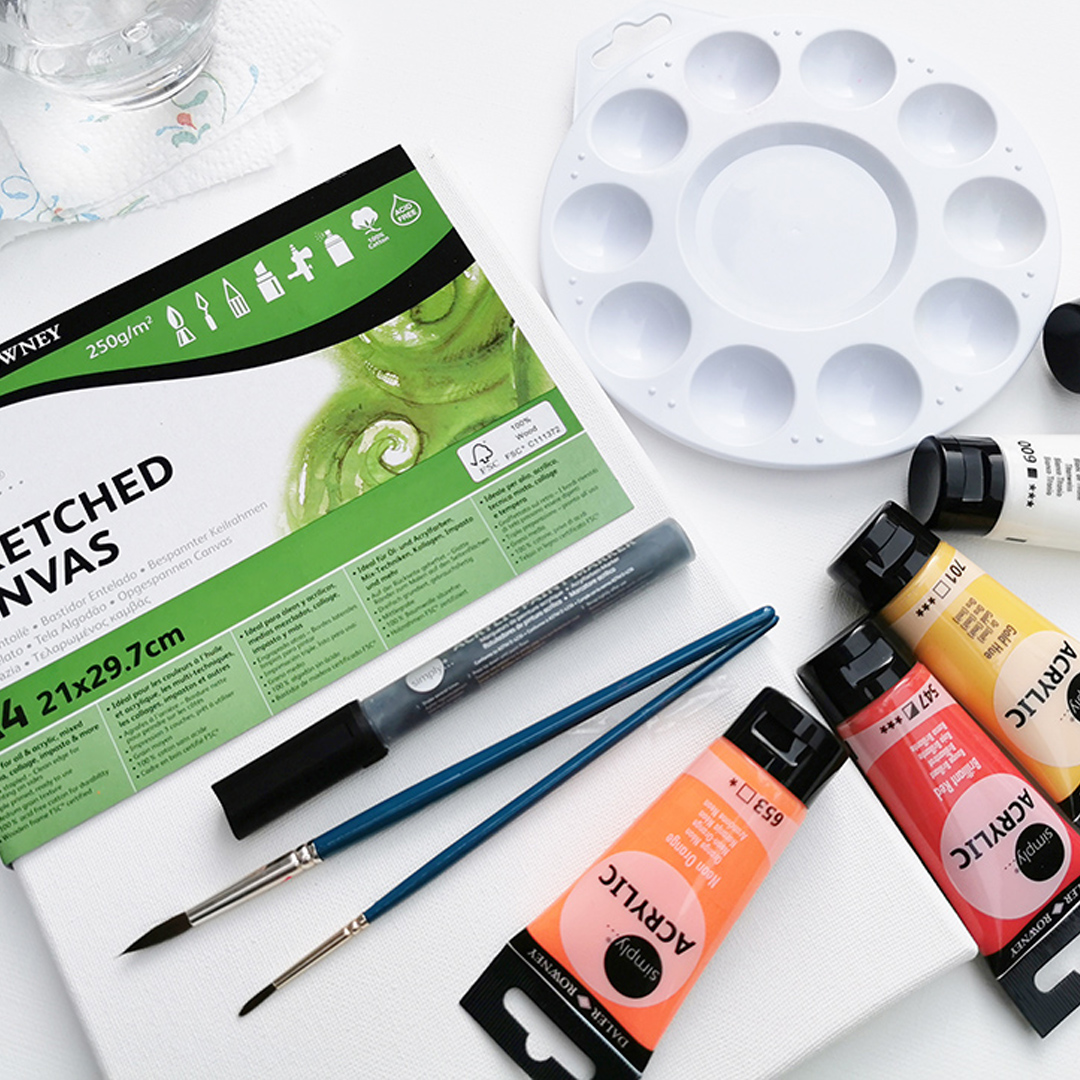 1. Materials
For this tutorial, you need:
Simply acrylic paint, several colours including gold
2 Simply "fine tip" brushes of different sizes
Simply acrylic paint marker, black colour
Simply canvas, A4 format
Simply plastic palette
A water container and a paper towel roll
2. Black background
With the brush soaked in the colour of your choice create a first ovoid shape in the lower part of the canvas. Paint a second circular shape on top of the first, this time using the gold acrylic paint. Leave to dry.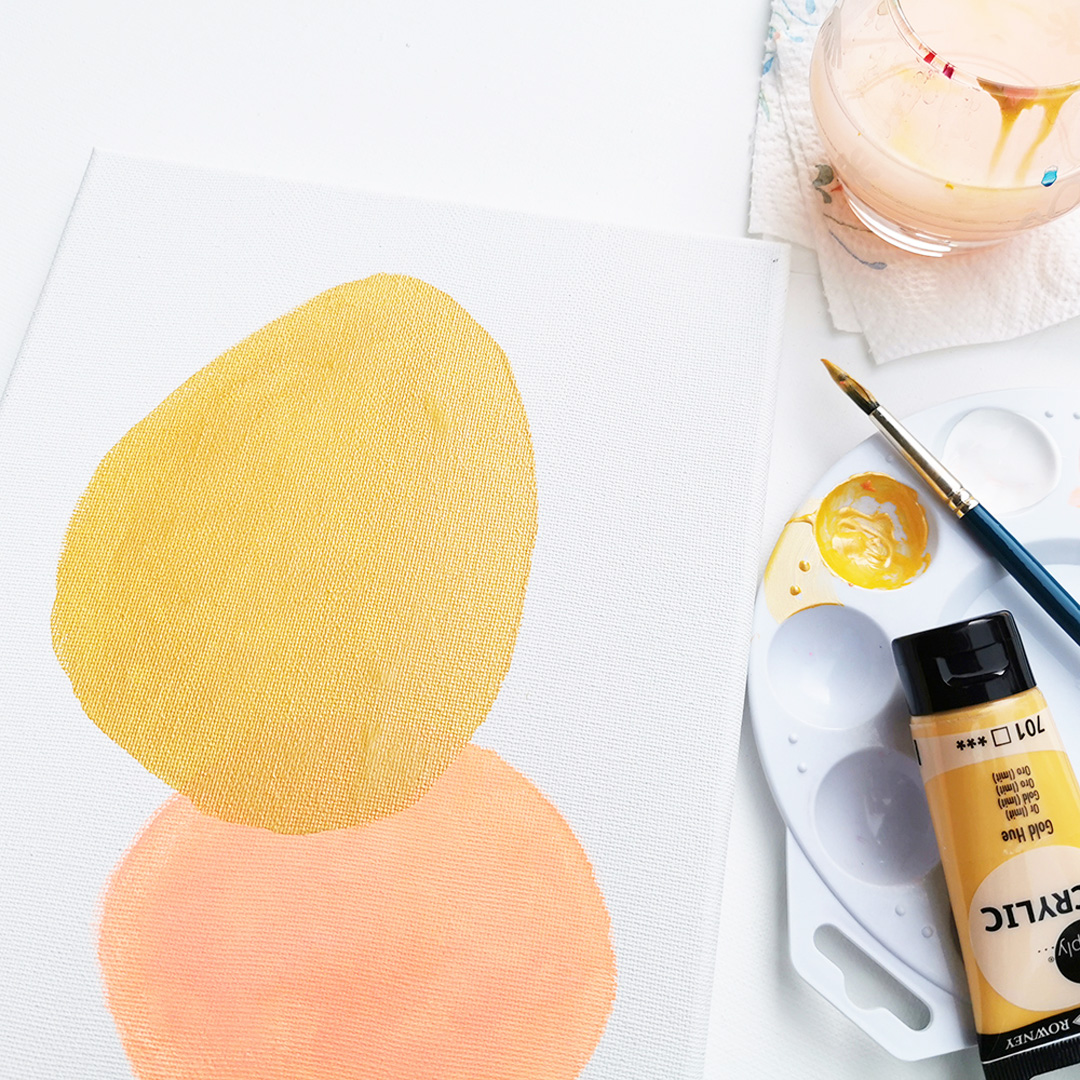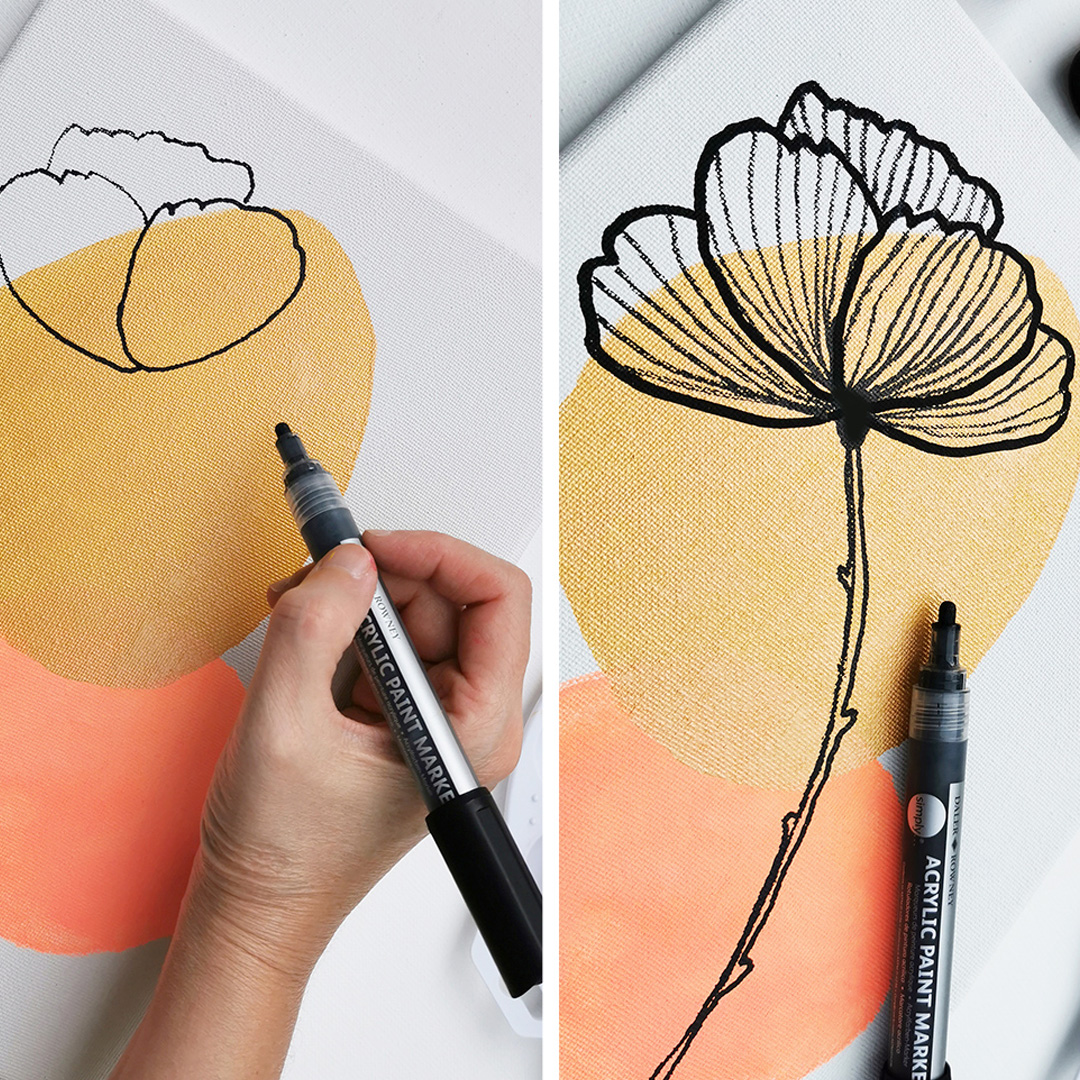 3. The flower
Starting from the top of the canvas, draw several overlapping petals. Draw the rod starting at the bottom of the canvas.
Good to know: To create different lines, you can go over several times with the black marker to thicken the line or reduce it if you press very lightly.
4. Adding polka dots
Still with the same black acrylic paint marker, add different sized polka dots to one side of the flower.
Good to know: For more inspiration for the creation of the background, don't hesitate to dig into the mark making technique, Pinterest and Google are full of ideas.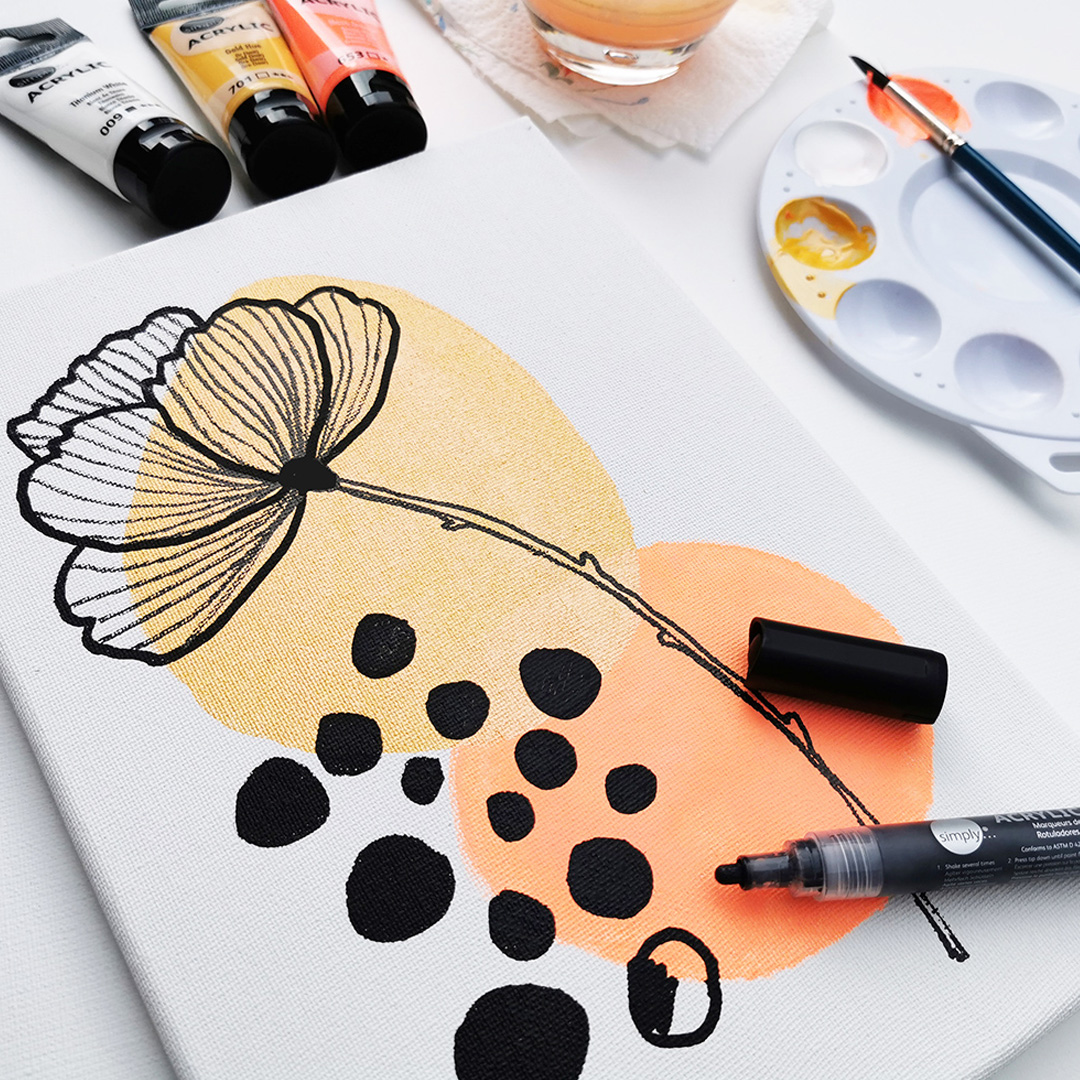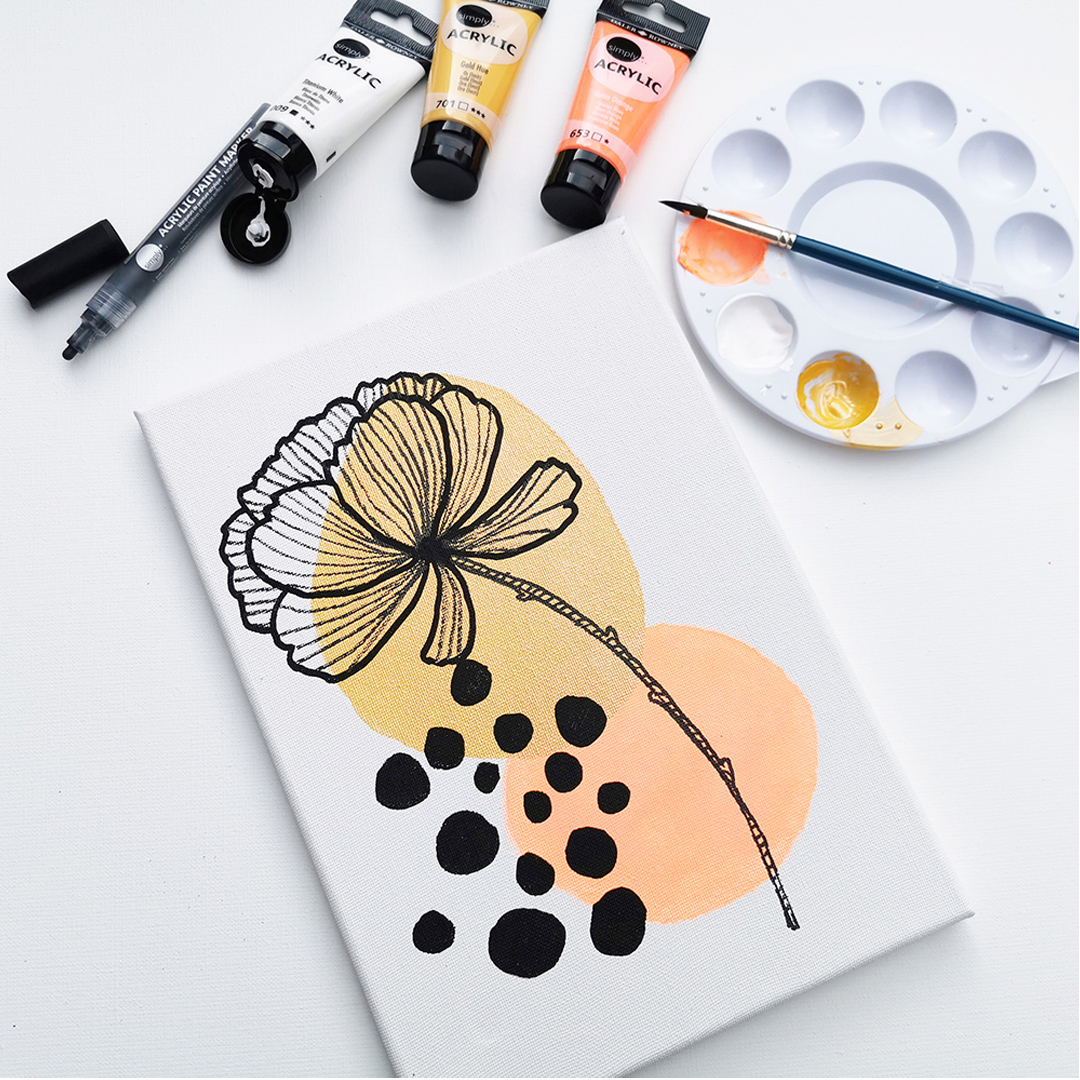 5. Result and inspiration

For a much prettier finish, you can add a few more details to the upper. Here is a beautiful, very modern poppy, ready to be framed!
Don't forget to show us your art using #simplycreate
About the artist:

The painter Amylee Paris tirelessly finds her inspiration in colour and nature. Her abstract blooms and portraits shine in several art galleries in the UK.