Why prime a canvas with Alexander Lumsden?
Tip 1: Priming your canvas with Graduate Gesso Primer or using an acrylic artboard protects it from too much absorption.
Tip 2: If you mix your Gesso Primer up-front with the most common colour in the composition, you save time and effort in finishing your artwork. Add your highlights, details and shadows afterwards.
Tip 3: Always start with the edges and side, then fill the middle of the canvas and finish off with horizontal brush strokes to get an even and consistent surface.
Tip 4: Let your base coat and Gesso mix dry for 15-30 minutes, depending on the thickness.
Tip 5: You can prime cardboard for your sketches and drafts to save money before moving onto canvas.
What you'll need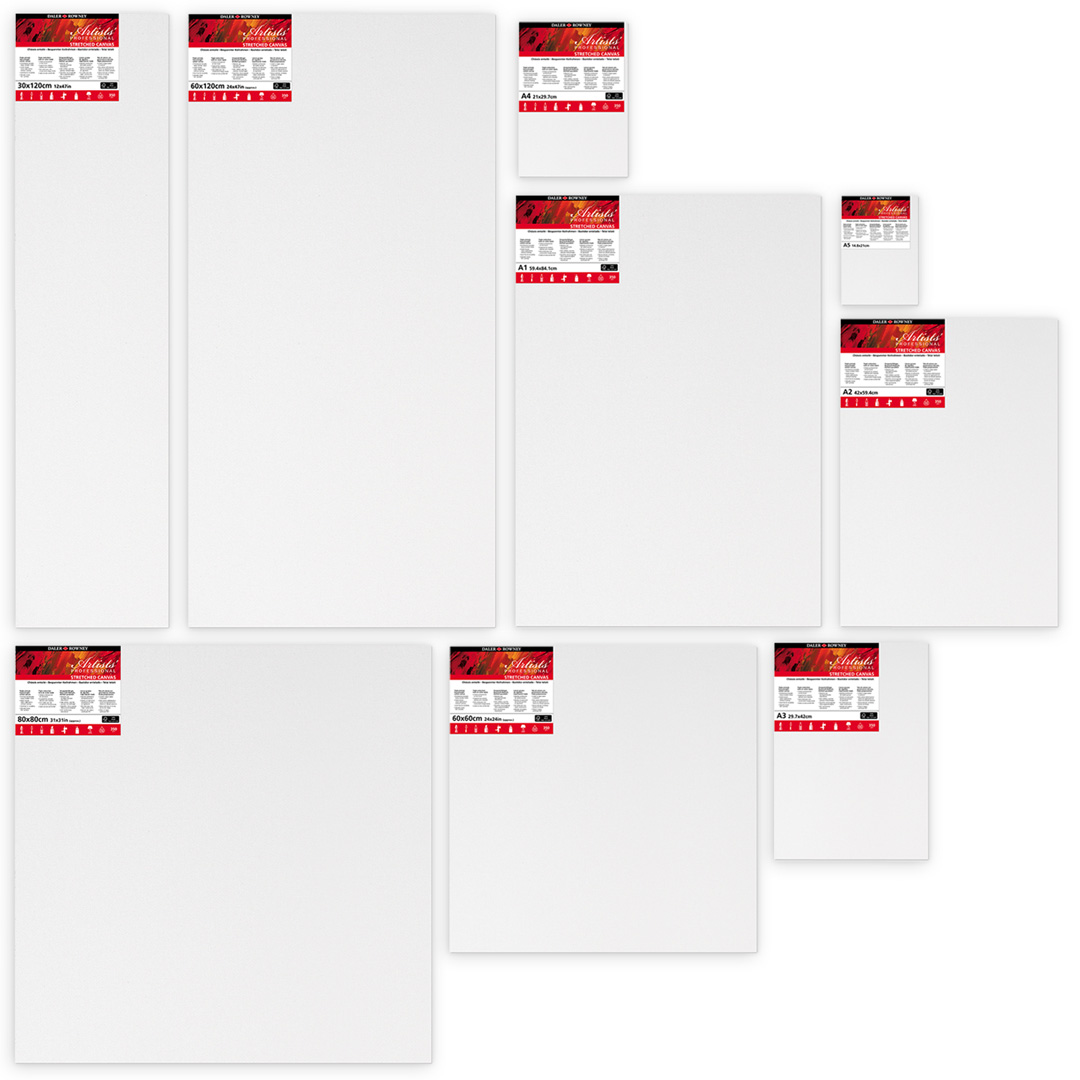 Artists' Stretched Canvas
Daler-Rowney Artists' Stretched Canvases are made to the highest specifications. They have been triple-primed to create a perfect ready-to-use painting surface for both oils and acrylics.
VIEW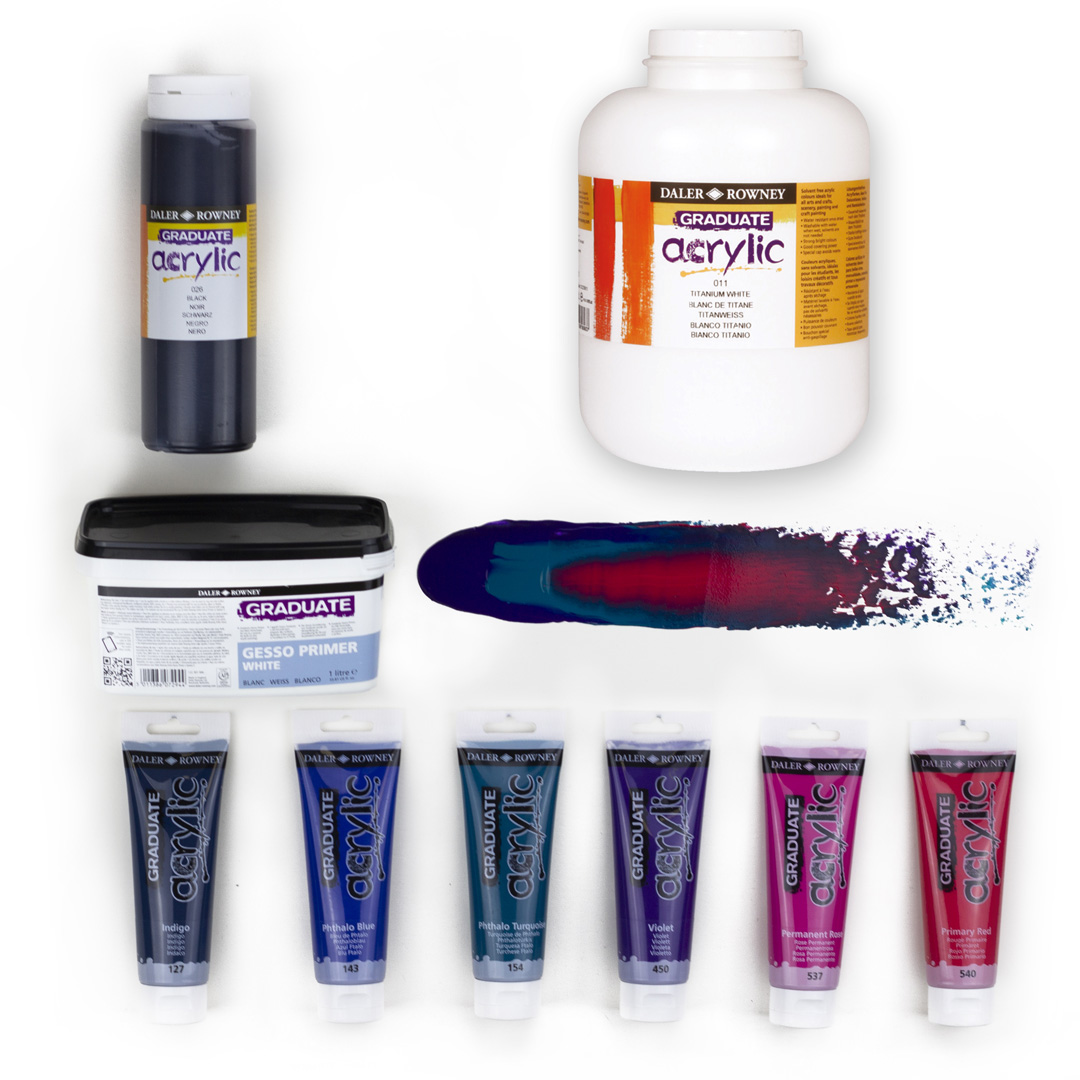 Graduate Acrylic Paint
Daler-Rowney Graduate Acrylic is an affordable range of water-based colours, ideal for students and amateurs looking for reliability and performance. These fast-drying, medium-body acrylic colours are smooth, easy to use, mix well together and are perfect for covering large areas or for everyday use.
VIEW
About the artist
Alexander Lumsden is a Scandinavian sculptor, painter and creative facilitator based in the UK. A lifelong painter and sculptor, Lumsden has exhibited nationally and internationally in a number of commercial, public and artist-led spaces.