Understanding colour mixing with Alexander Lumsden
Alexander Lumsden gives us a quick lesson on colour and colour mixing using a visual representation with FW Inks. There are 3 characteristics of colour:
- Hue - which are your primary colours, your secondary and so forth
- Chroma - this would be the saturation and the purity of a colour. A change to the chroma will
- Colour value - from light to dark
Tip: Try not to use manufactured black as it doesn't blend easily with other colours. Create your own visual black which will provide a cleaner transition
What you'll need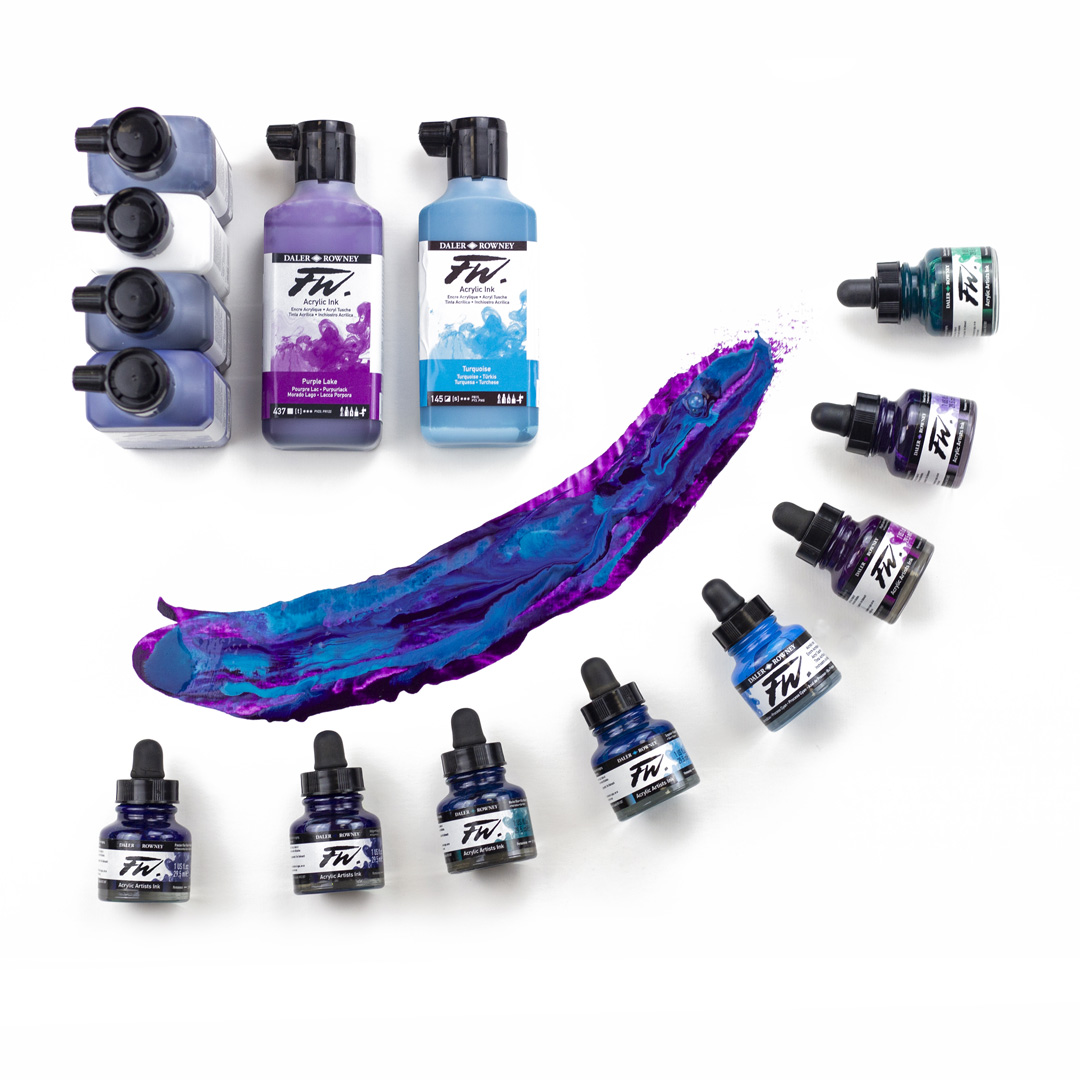 FW Acrylic Ink
Daler-Rowney FW Acrylic Inks are acrylic based, pigmented, water-resistant artists' inks with a high degree of lightfastness and intermixability. FW Acrylic Ink can be used straight out of the dropper, or diluted to achieve the most subtle of tones.
VIEW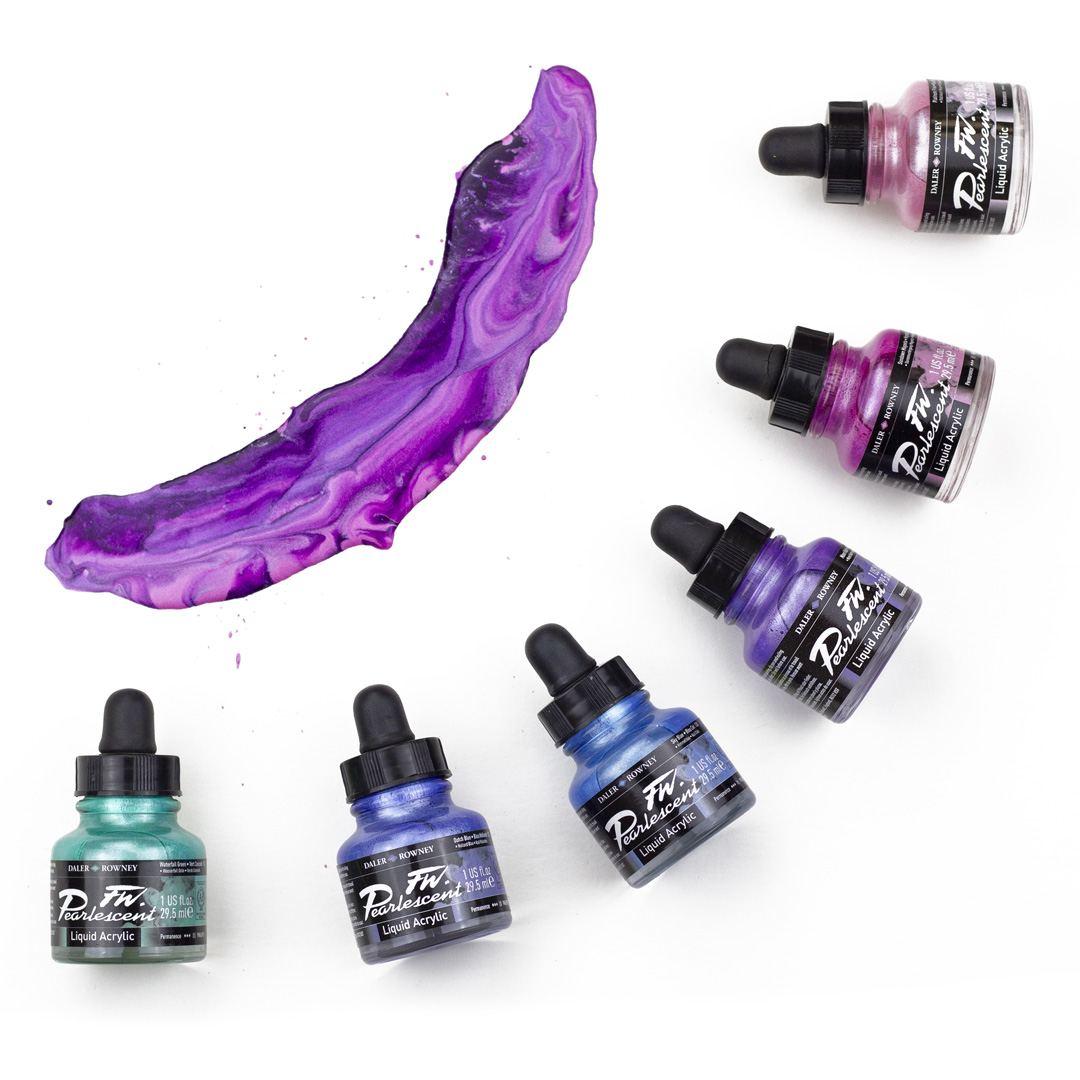 FW Pearlescent Ink
Daler-Rowney FW Pearlescent Inks can be used to add shimmer and shine to decorative arts such as greeting cards, seasonal decorations, mounts and frames. They are perfect for creating dazzling effects on various surfaces.
VIEW
About the artist
Alexander Lumsden is a Scandinavian sculptor, painter and creative facilitator based in the UK. A lifelong painter and sculptor, Lumsden has exhibited nationally and internationally in a number of commercial, public and artist-led spaces.