How to Simply... draw a bird with sketching pencils
Jennie Wickings, artist and illustrator, finds all her inspiration in animals and nature. In this tutorial, you will learn how to draw an owl using graphite sketching pencils and blending sticks!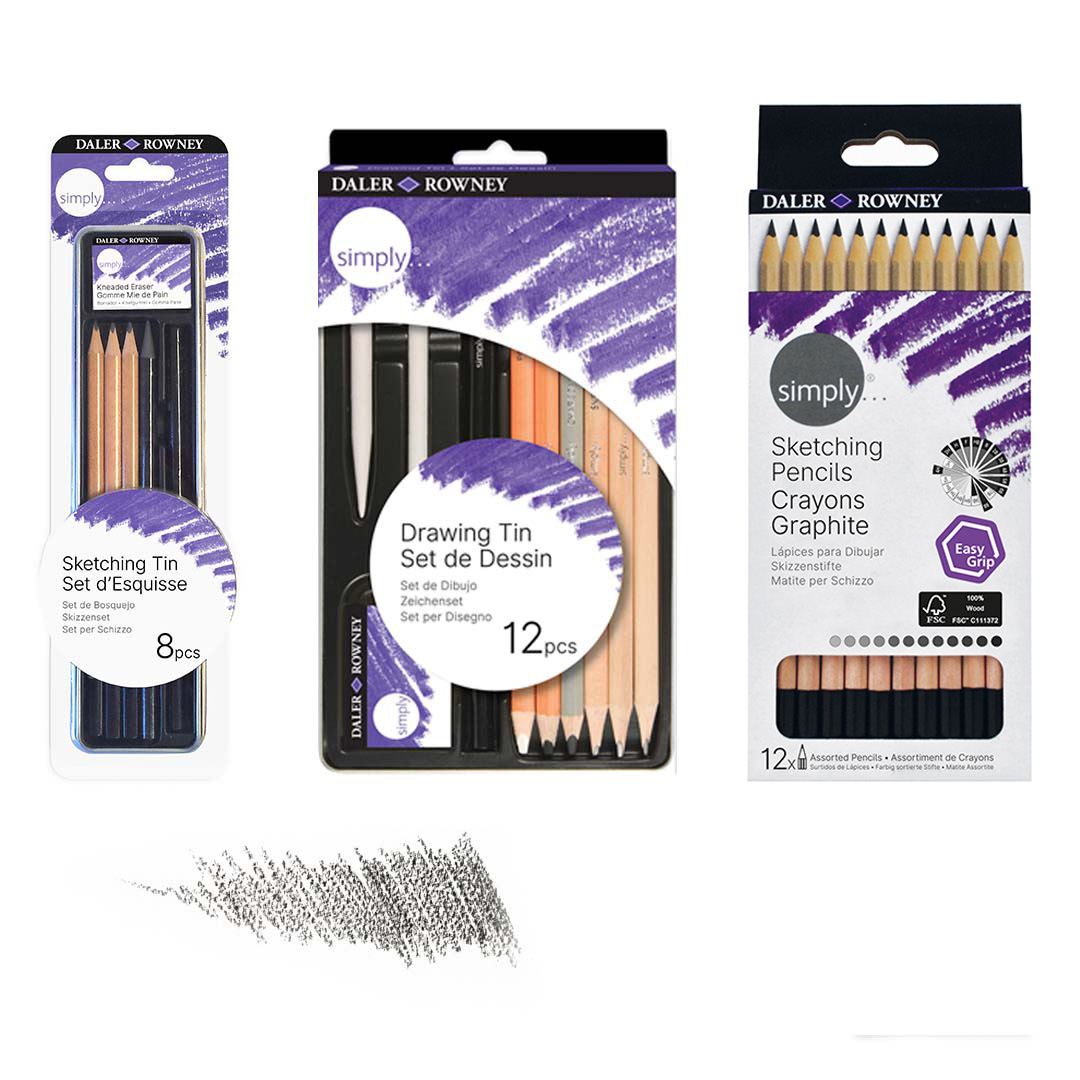 Simply Sketching Pencils
Daler-Rowney Simply offers a comprehensive range of Sketching Pencils sets. Each sets will provide professional or novice artists a variety of sketching pencils allowing them to achieve artistic depth to their sketches.
VIEW PRODUCT