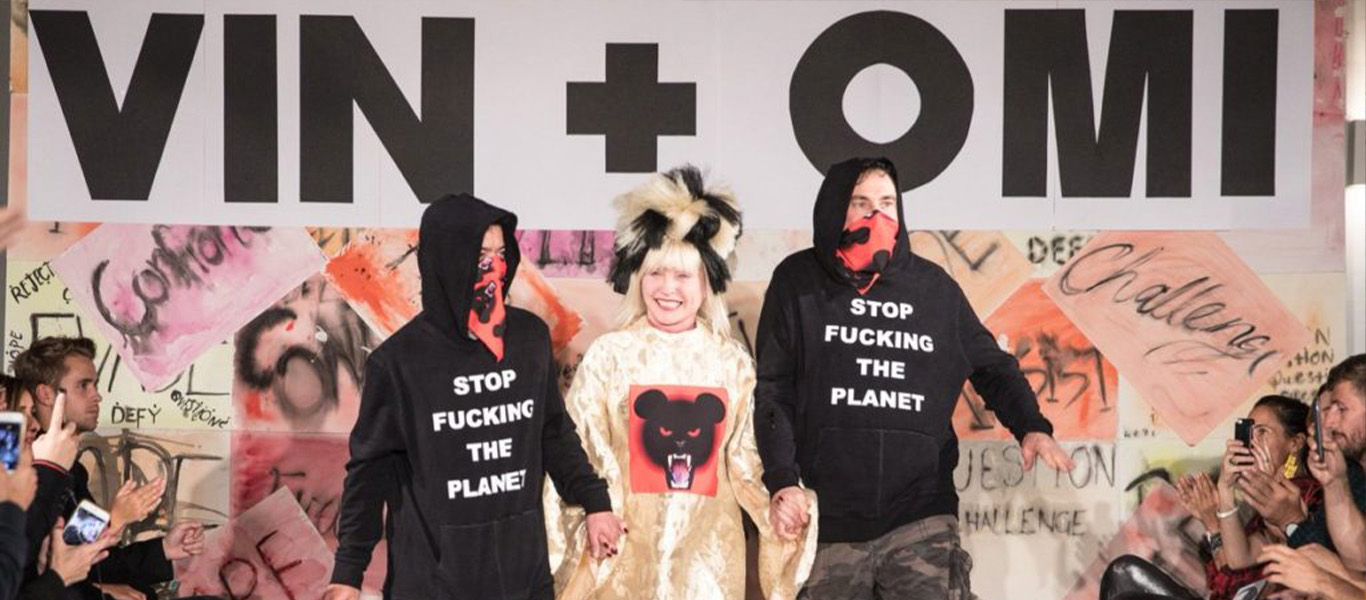 13th August 2019
Daler-Rowney x VIN+OMI Collaboration
"The VIN + OMI x Daler-Rowney Collaboration has opened up a new perspective into fashion design and its processes for us and is a constant reminder to challenge existing concepts and to thrive on real innovation" Dominique Paradis / Daler-Rowney CEO
VIN + OMI are award-winning fashion and multimedia designers whose work has been seen worn by the likes of Beyoncé, Lady Gaga, Debbie Harry and Michelle Obama.
They are previous recipients of a NESTA award for their innovation in fashion, research, and their unique business models. Focusing on sustainable approaches to business, design, and textiles through eco-innovation and social impact makes VIN + OMI one of the leading pioneering eco-fashion brands today.
In 2018 Daler-Rowney appointed the British fashion designers VIN + OMI as global fashion Ambassadors. After 3 years of VIN + OMI x Daler-Rowney art and fashion collaborations and creative interventions around their underground fashion shows during the London Fashion Week.
"Working with Daler-Rowney has helped us achieve new ways of working and introduced a range of artists into our practice. Their open-minded approach gives us great room for exploration. We are honoured to be representing such an innovative company" VIN + OMI
Discover our latest cooperation with PUNK IT UP and don't forget to show us your art using #paintloud.