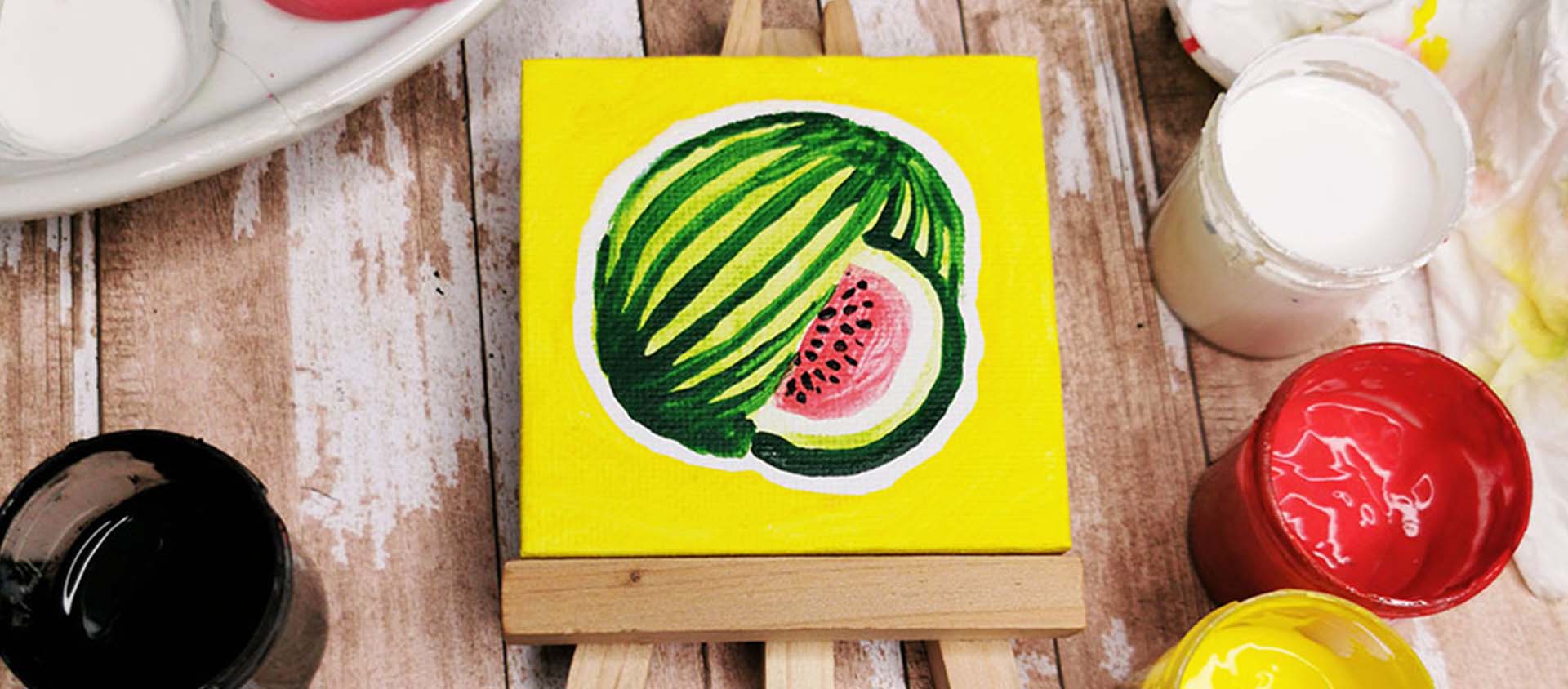 #simplycreate Watermelon Gouache Painting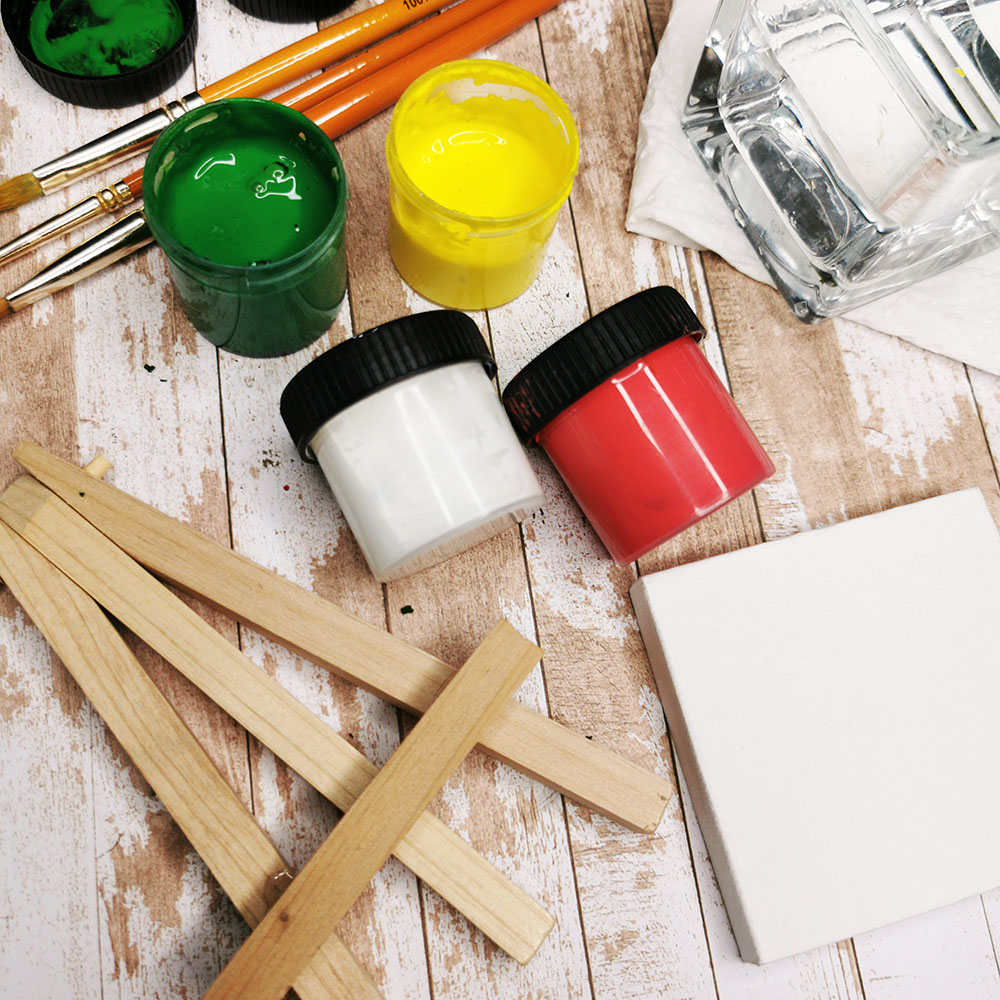 The materials in your kit
Simply Mini Canvas

Simply Gouache Paint (green, yellow, magenta, white and black)

2 x Simply Acrylic Brushes of different sizes

1 x Simply Palette

1 x Container with water and paper towel
How to Paint a Watermelon in Gouache
Learn how to paint a watermelon with Simply Gouache Paints by using this step-by-step guide created by Daler-Rowney artist Amylee Paris, and is easy for beginners to follow and explore using gouache!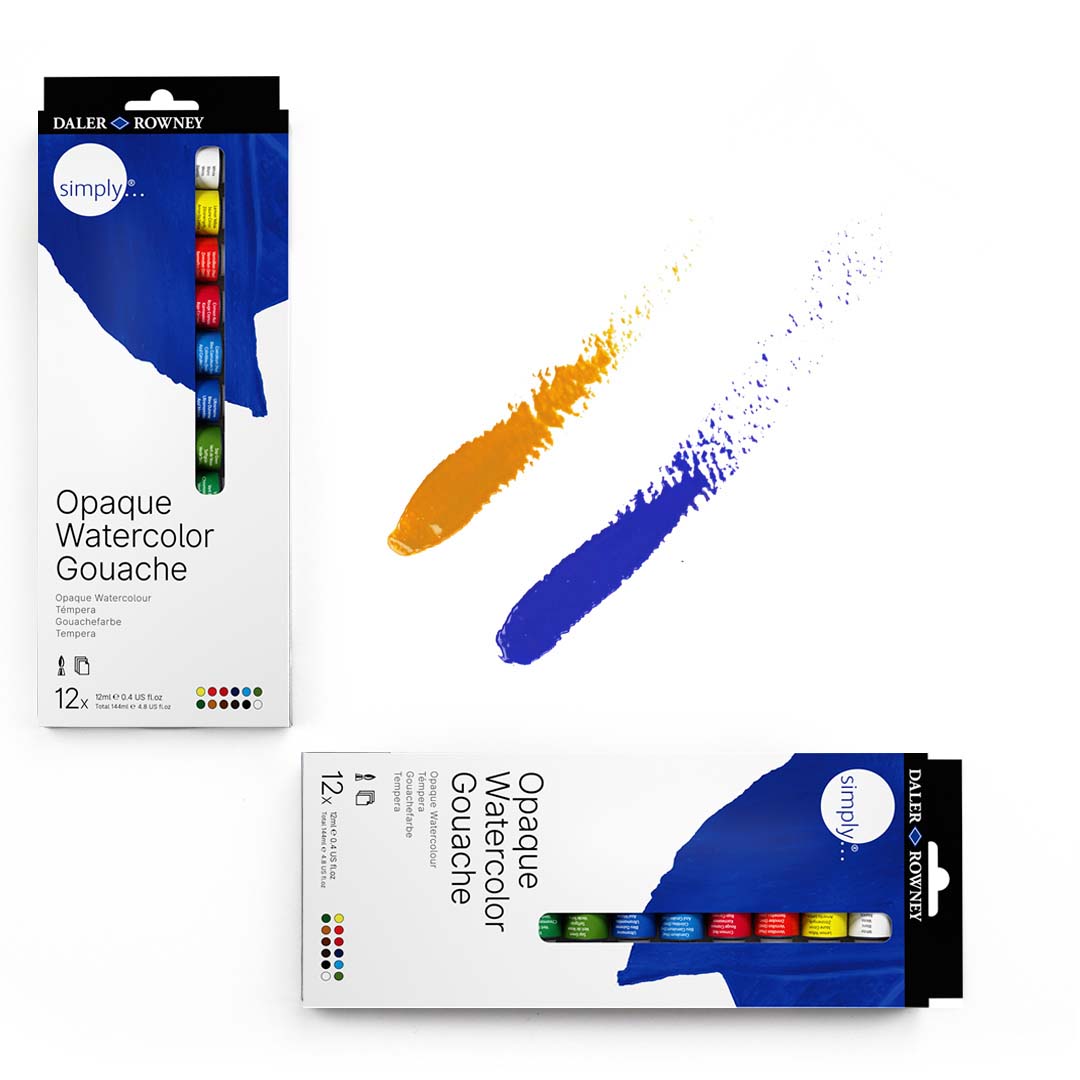 Simply Gouache
Daler-Rowney Simply Gouache can be used straight from the tube and have excellent covering power. Available in a wide variety of colours, Simply Gouache offers great value for money and an easy entry point for artists and hobbyists looking to experiment with gouache.
View Products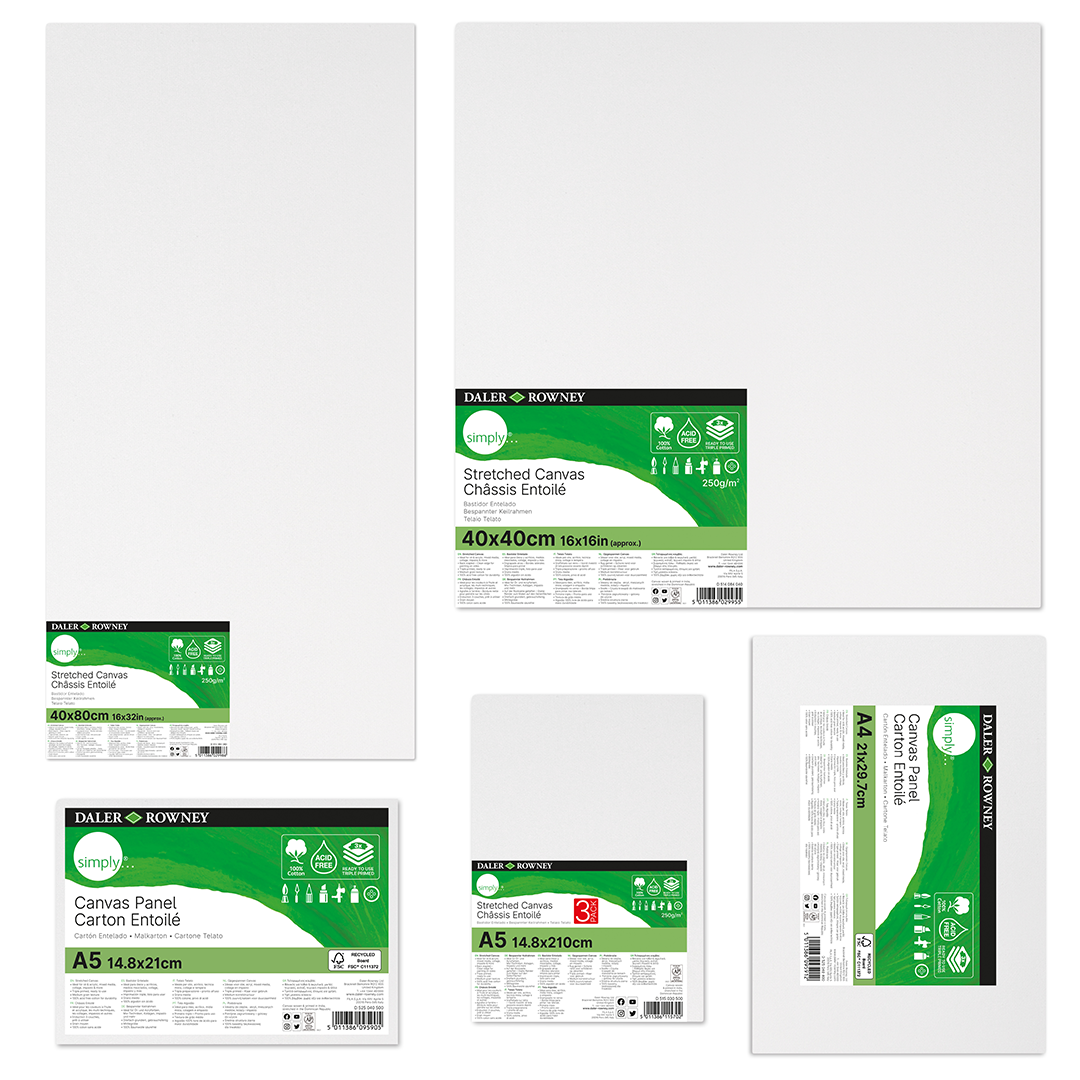 Simply Canvas
Daler-Rowney Simply Canvases feature a medium grain textured 250gsm acid free canvas, triple primed and ready for use which is available in a comprehensive range of shapes and sizes.
View Products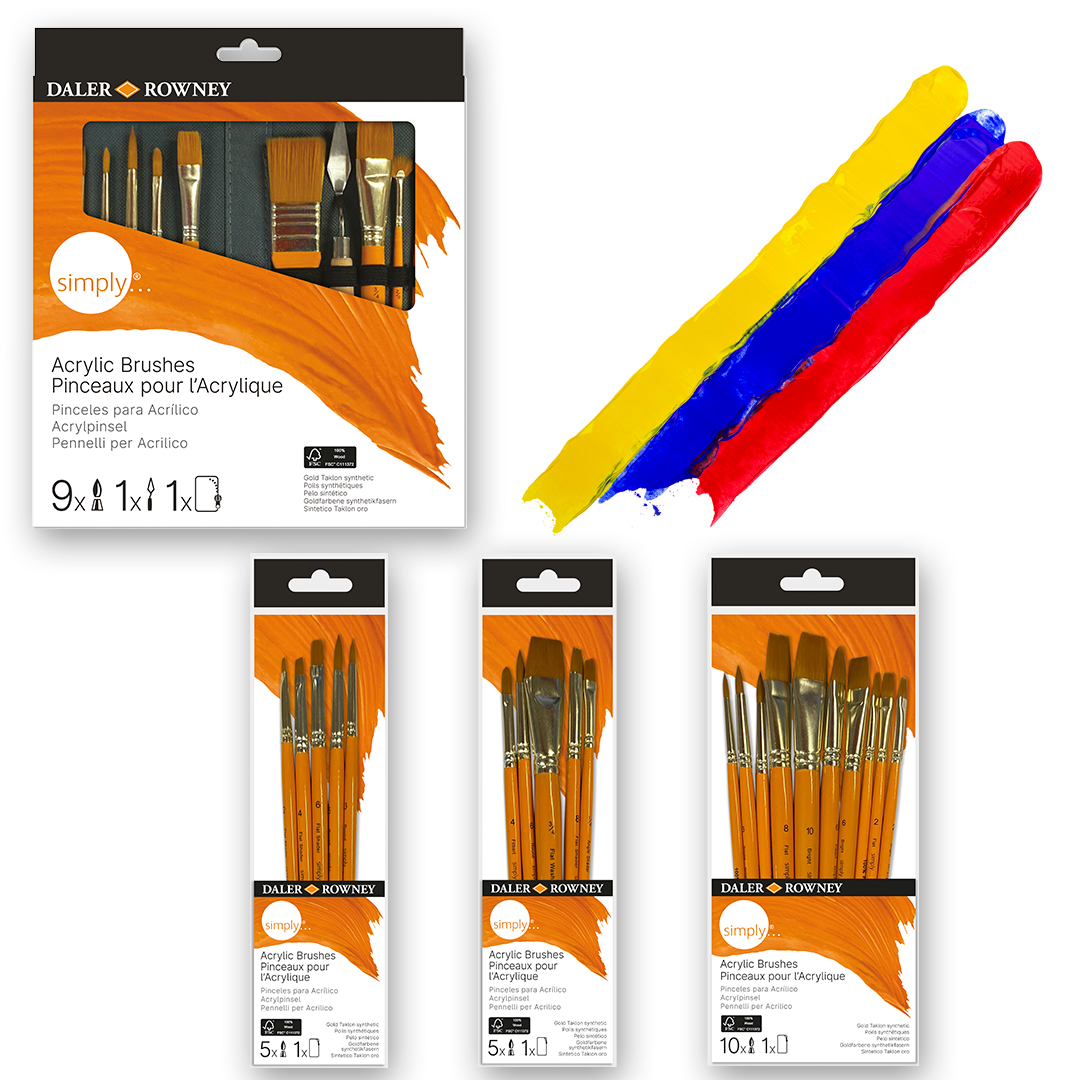 Simply Acrylic Brushes
Daler-Rowney Simply Acrylic brushes are made with golden Taklon that is a synthetic material formulated to exhibit the qualities of the finest hair brushes.
View Products
About the artist:

The painter Amylee Paris tirelessly finds her inspiration in colour and nature. Her abstract blooms and portraits shine in several art galleries in the UK.