#simplycreate a hummingbird with watercolour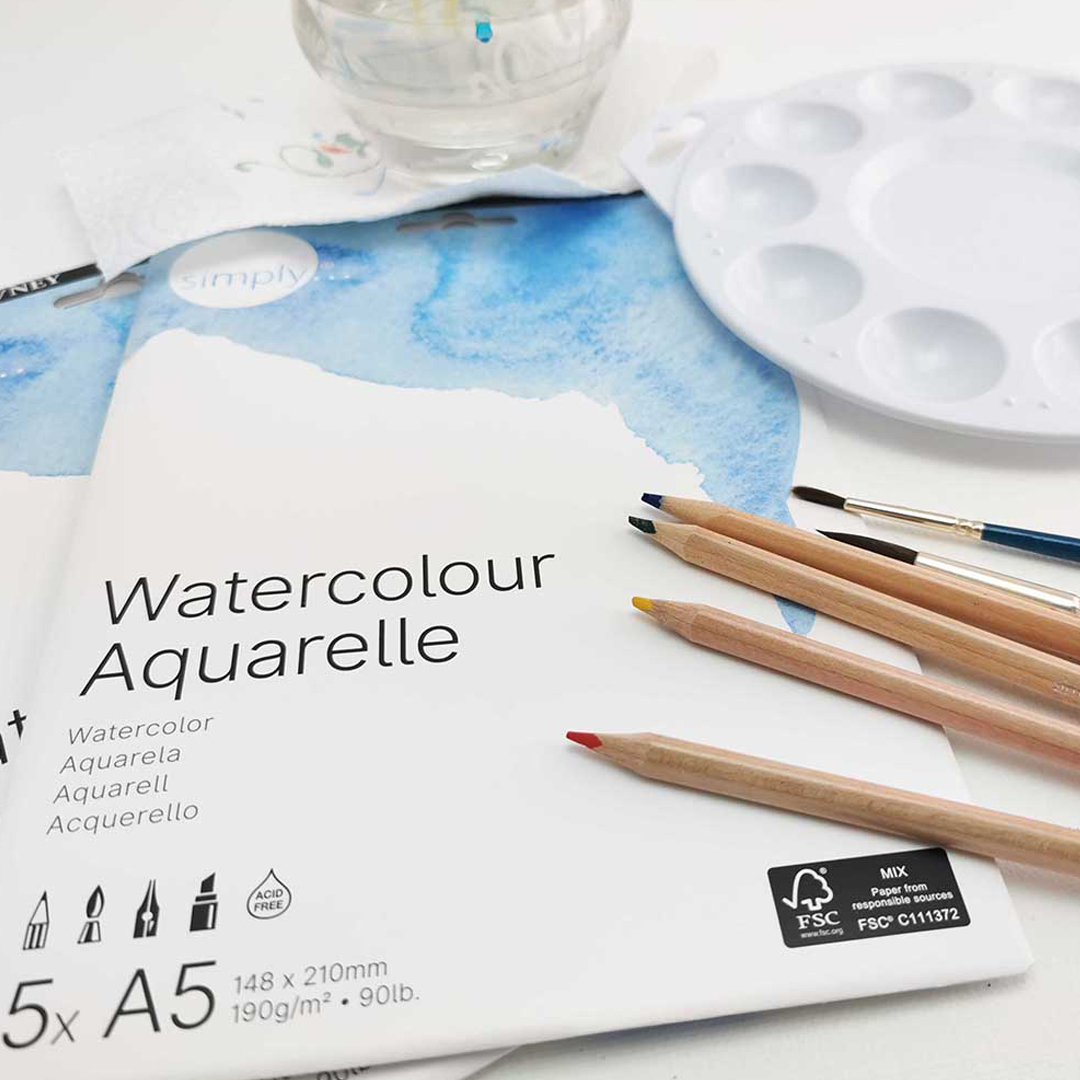 1. Materials
For this tutorial you need:
Simply pack of watercolour paper sheets
Simply watercolour pencils
Simply plastic palette
Simply "round tip" brushes
A water container and paper towels
2. Outline of the hummingbird
Using the watercolour pencil of your choice, trace the outline of a bird on a sheet of watercolour paper.
Good to know: If you have difficulty drawing the bird freehand, be aware that on Pinterest or Google images you will find illustrations of hummingbirds that you can use as models to cut out after printing.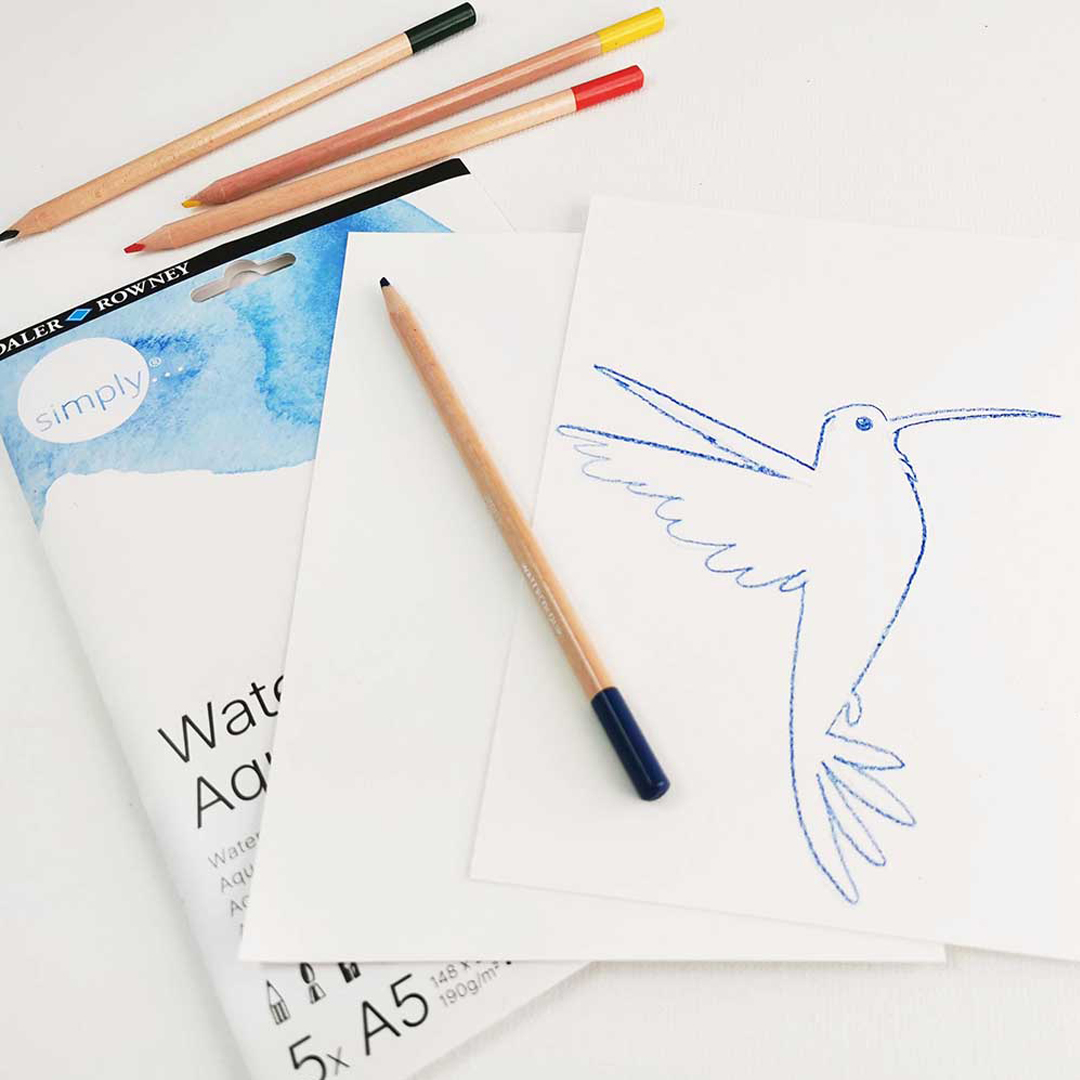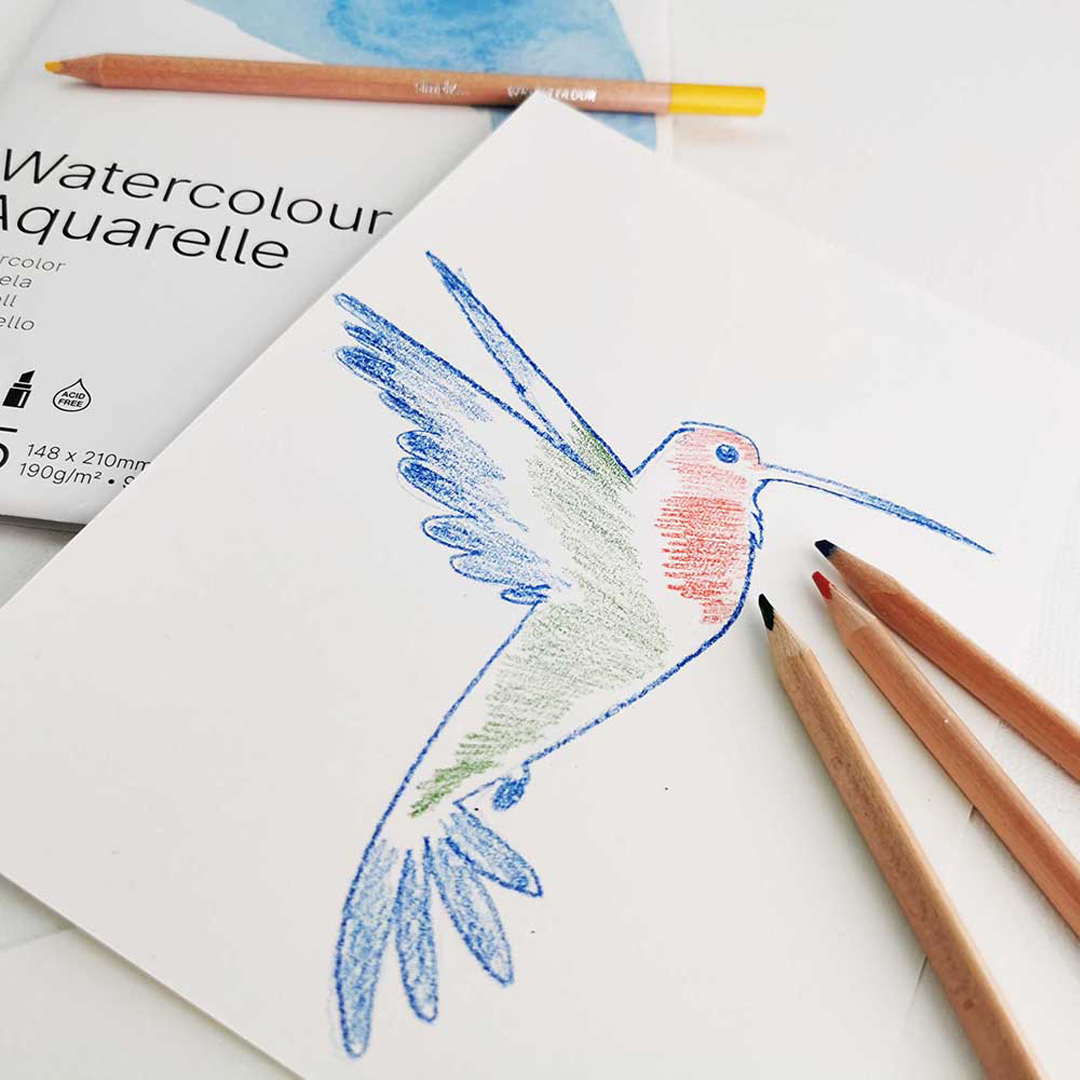 3. Adding Colour
Select three colours to create a nice gradient. Using the watercolour pencil, sketch the parts of the bird to fill in.
Good to know: To avoid colour overload when applying water, I leave a white area between my coloured areas. Wanting too much colour, we create unsightly mixtures.
4. Adding water
Using the brush dipped in a little water, we mix the colours directly on the drawn bird to create watercolour gradients.
Once the water has been applied to the entire bird, allow it to dry.
Good to know: It is after the creation dries that the effects of watercolour really appear. Look at these pretty halos and transparency effects on the bird. It's beautiful, isn't it?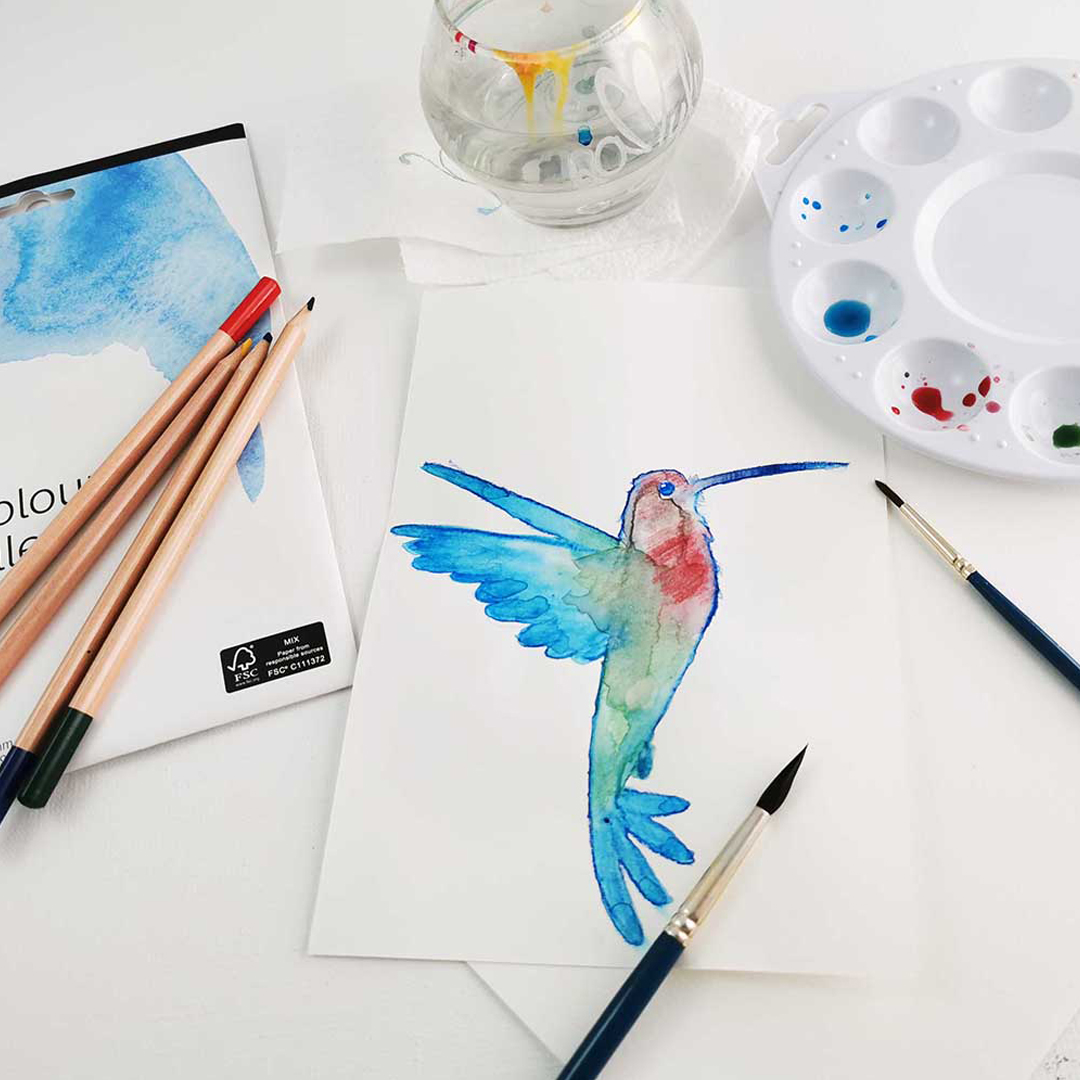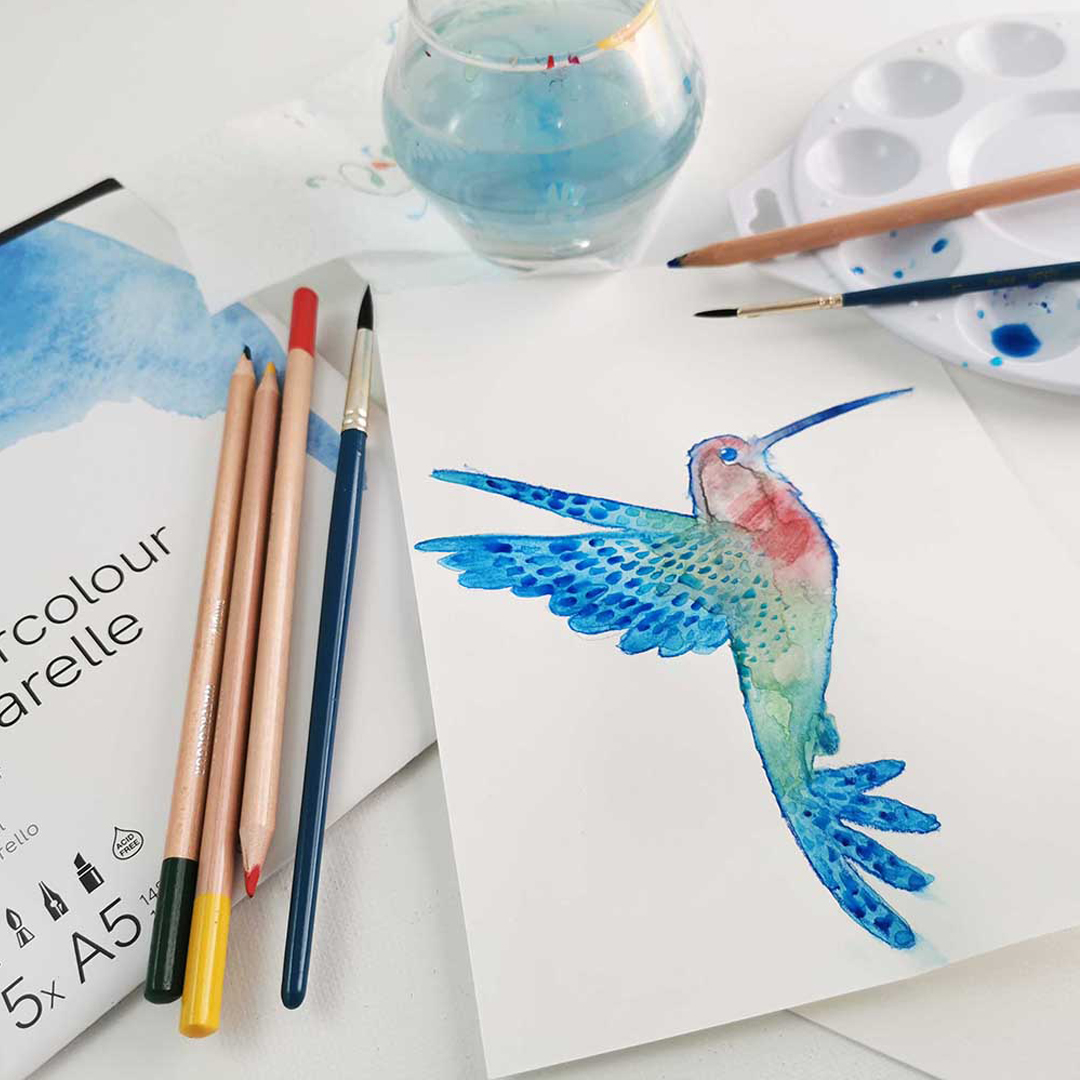 5. Placement of feathers
Take the fine-tipped brush and dip it in a little water mixed with the watercolour colour of your choice.
Draw a series of small lines or dots on the bird's wings to create beautiful graphic plumage.
Good to know: Add a little water to one of the wells on the palette. Using the tip of the watercolour pencil, quickly stir the water as if you were using a spoon to chill soup. By turning the tip of the pencil in the water, the colour will dissolve and tint the water in the cup.
6. Creation of paint splashes
To make pretty drops and fine splashes around the bird, use a brush dipped in coloured water, then with the pencil tap on the brush handle while positioning yourself above your sheet of paper.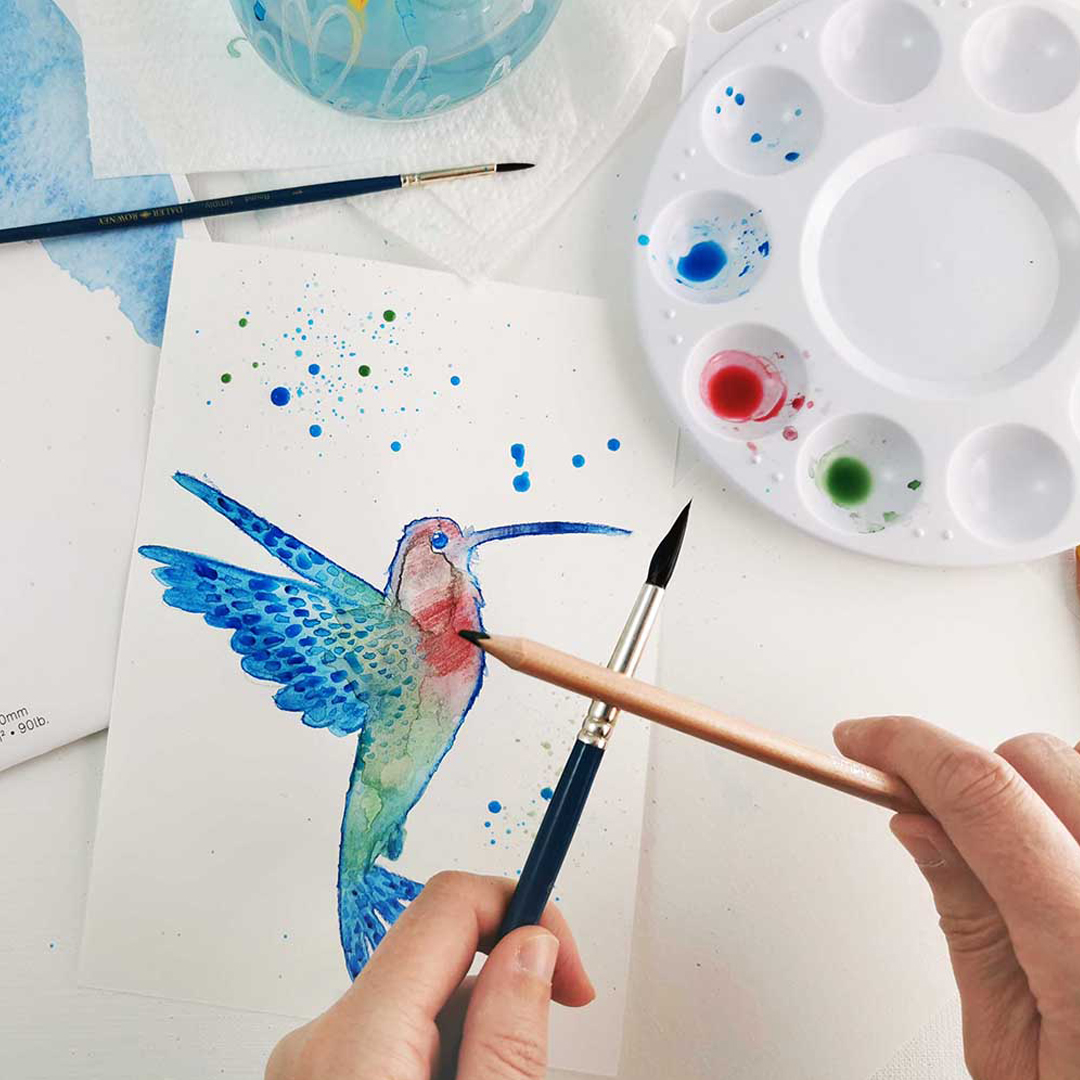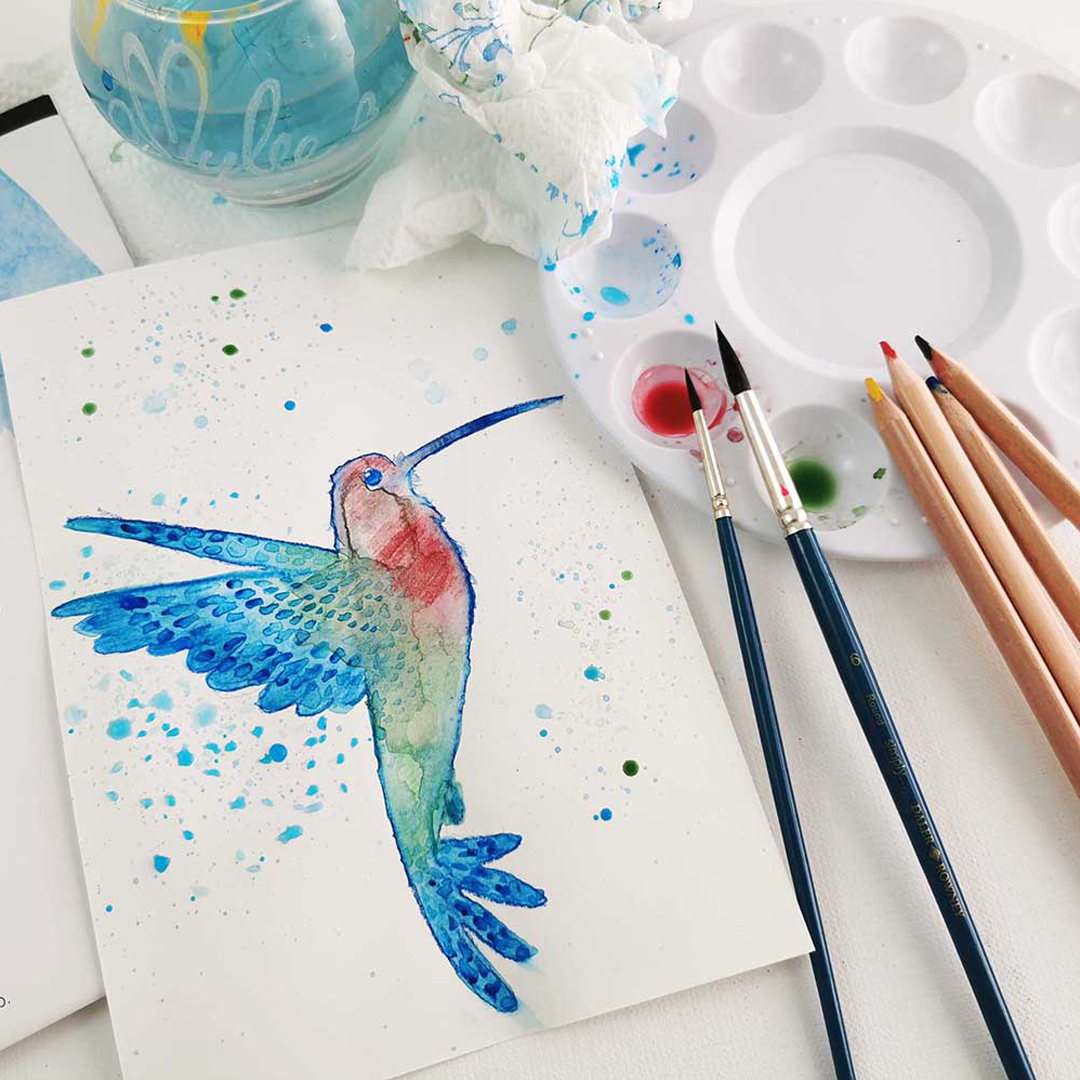 7. Result and inspiration
There you go, the bird is finished. The splashes give the composition an impression of movement and dynamism, don't you think? Hummingbirds in watercolour have no secrets for you now. So, all to your brushes!
Don't forget to show us your art using #simplycreate
About the artist:
The painter Amylee Paris tirelessly finds her inspiration in colour and nature. Her abstract blooms and portraits shine in several art galleries in the UK.