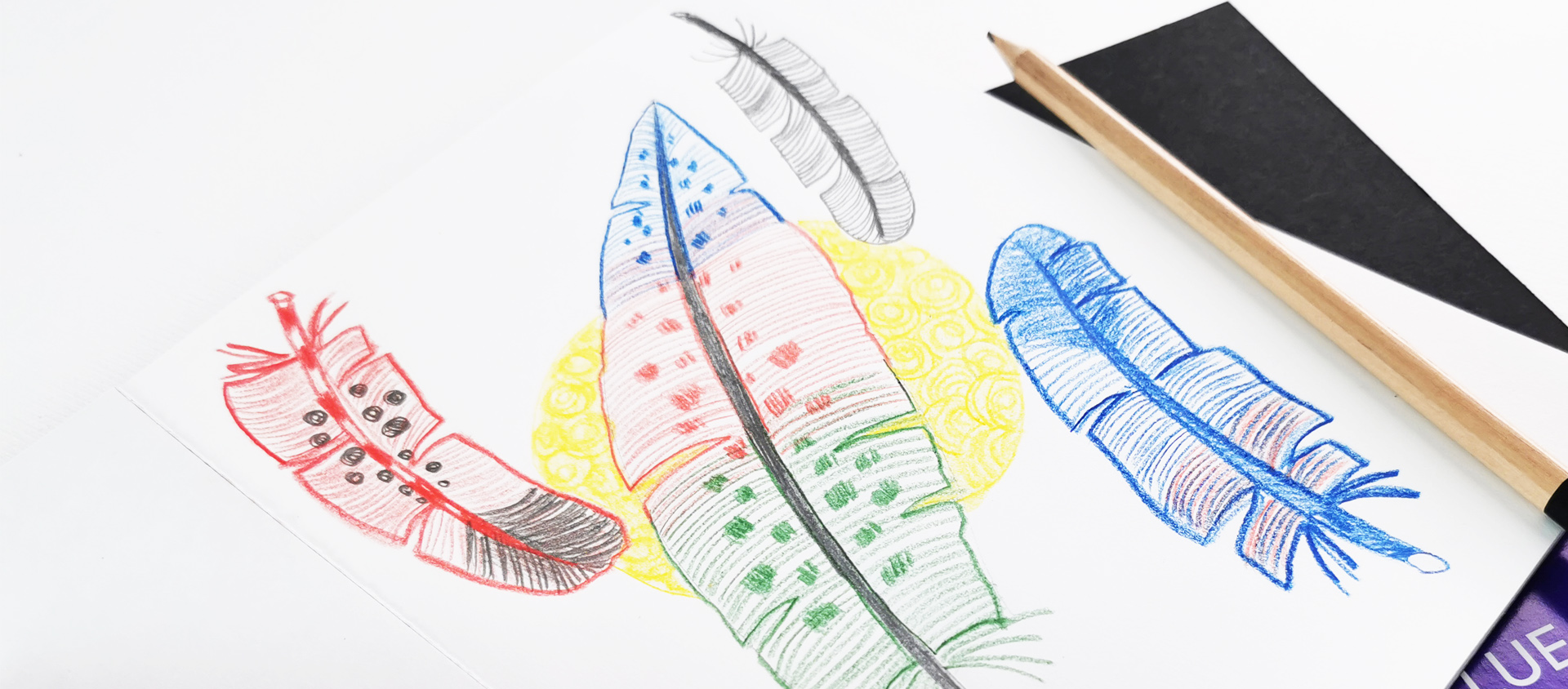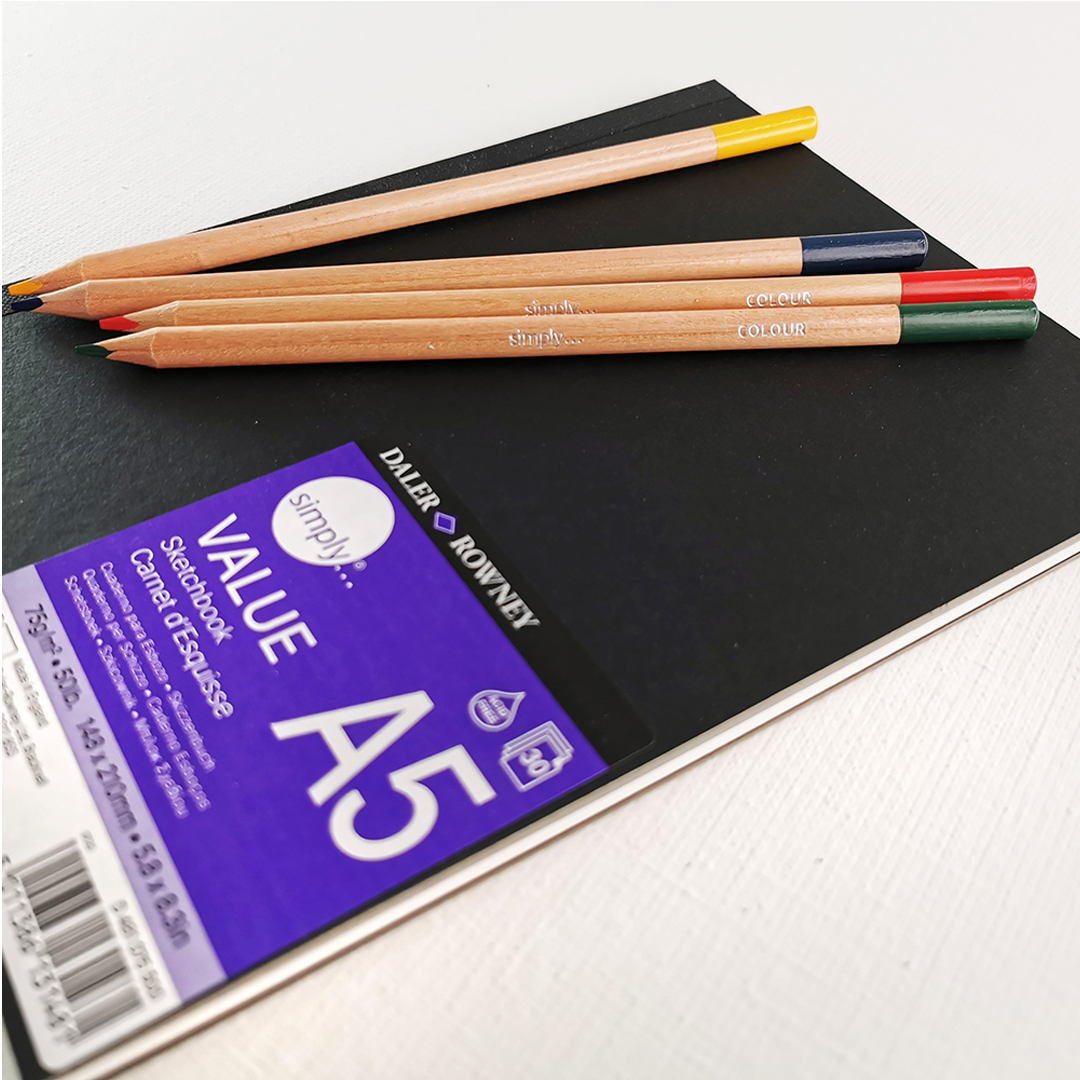 1. Materials
For this tutorial you need:
Simply sketchbook
Simply graphite pencils, HB
Simply colouring pencils
2. Feather outline
Using the HB graphite pencil, trace the outlines of the nib on a sheet of the sketchbook.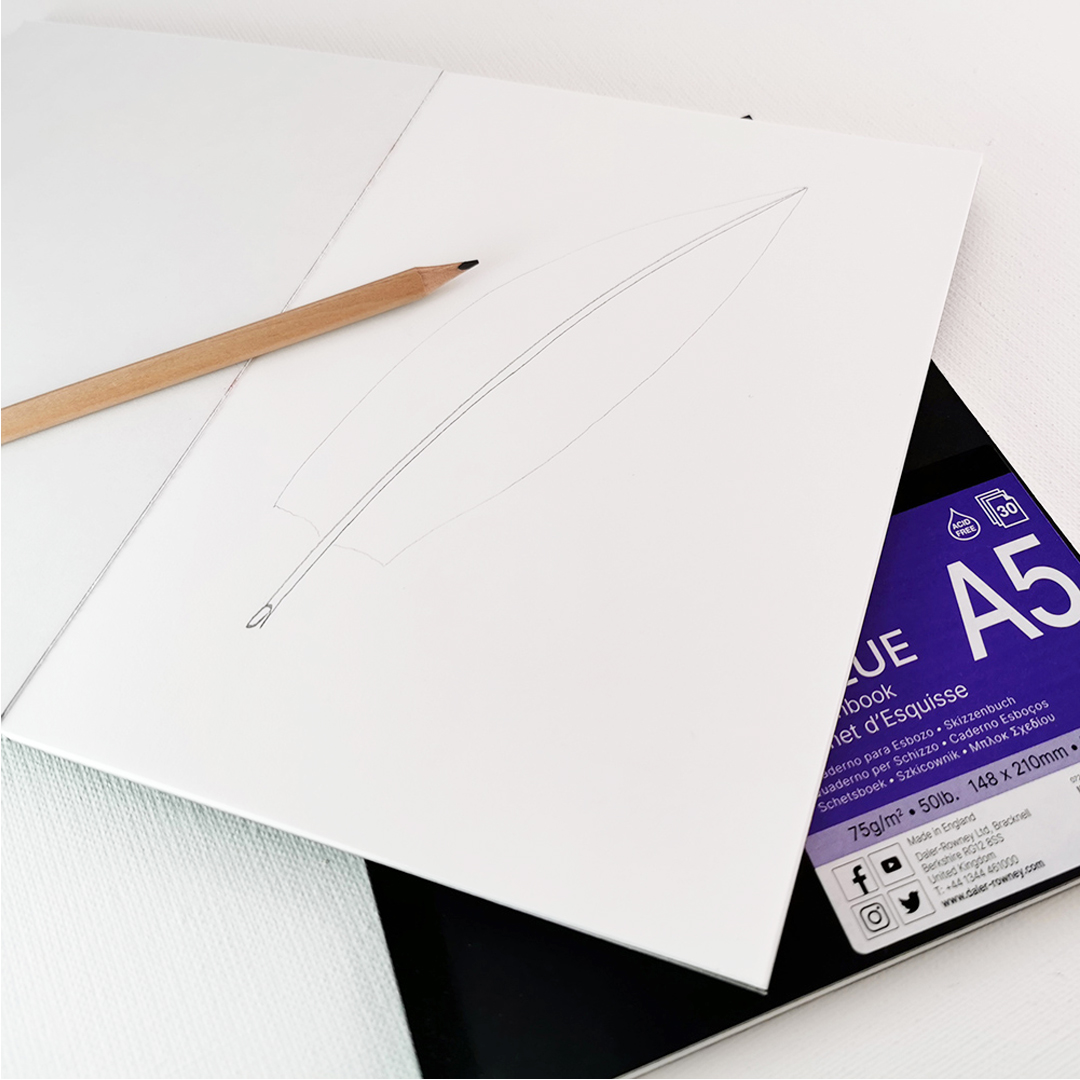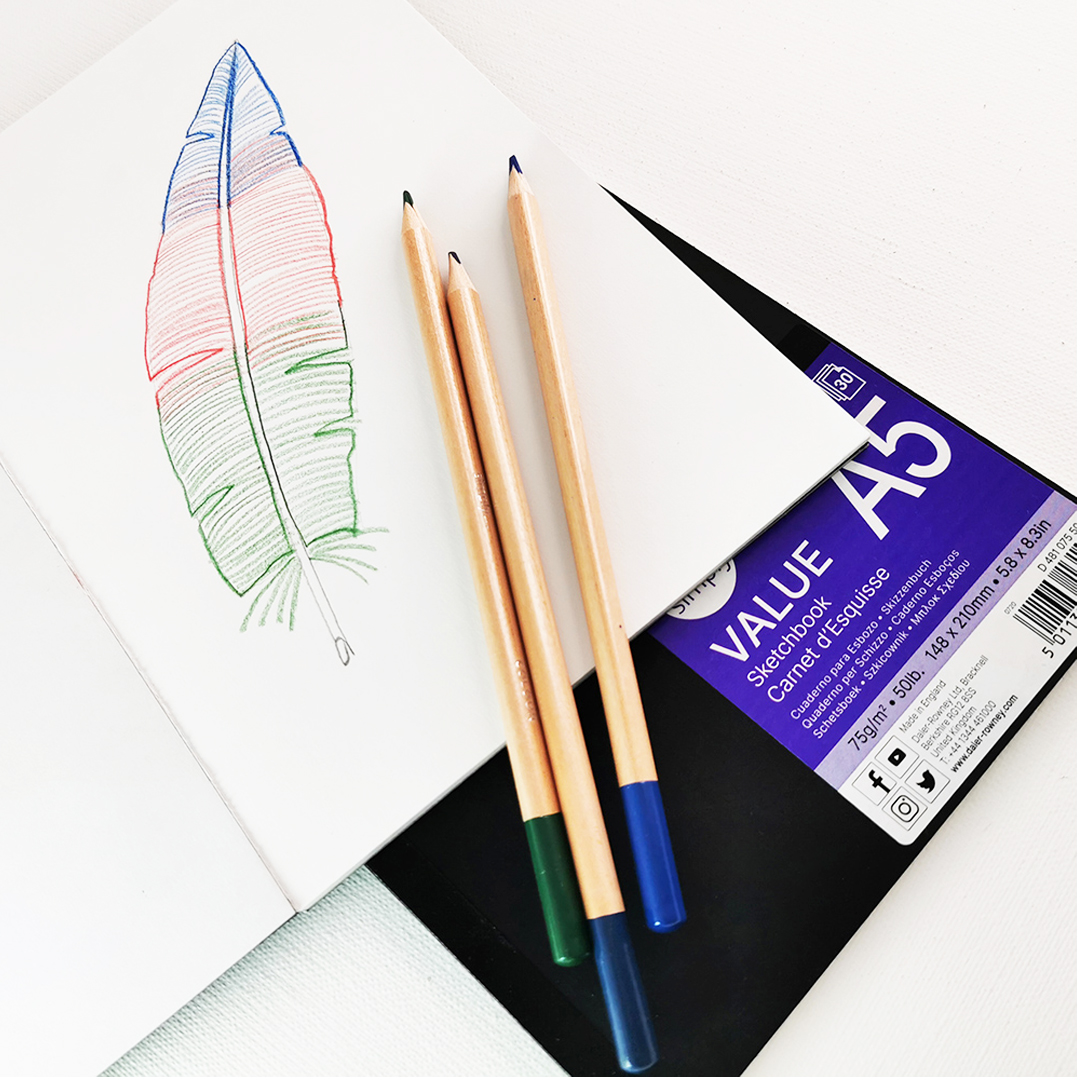 3. Feather Filling
Use 3 coloured pencils to create a gradient in the nib. Draw a hatch from the centre of the feather to the edge. Add a few soft barbs to the base of the hollow axis of the feather.
4. Add patterns
Still with the same colored pencils, add polka dots in the center of the feather.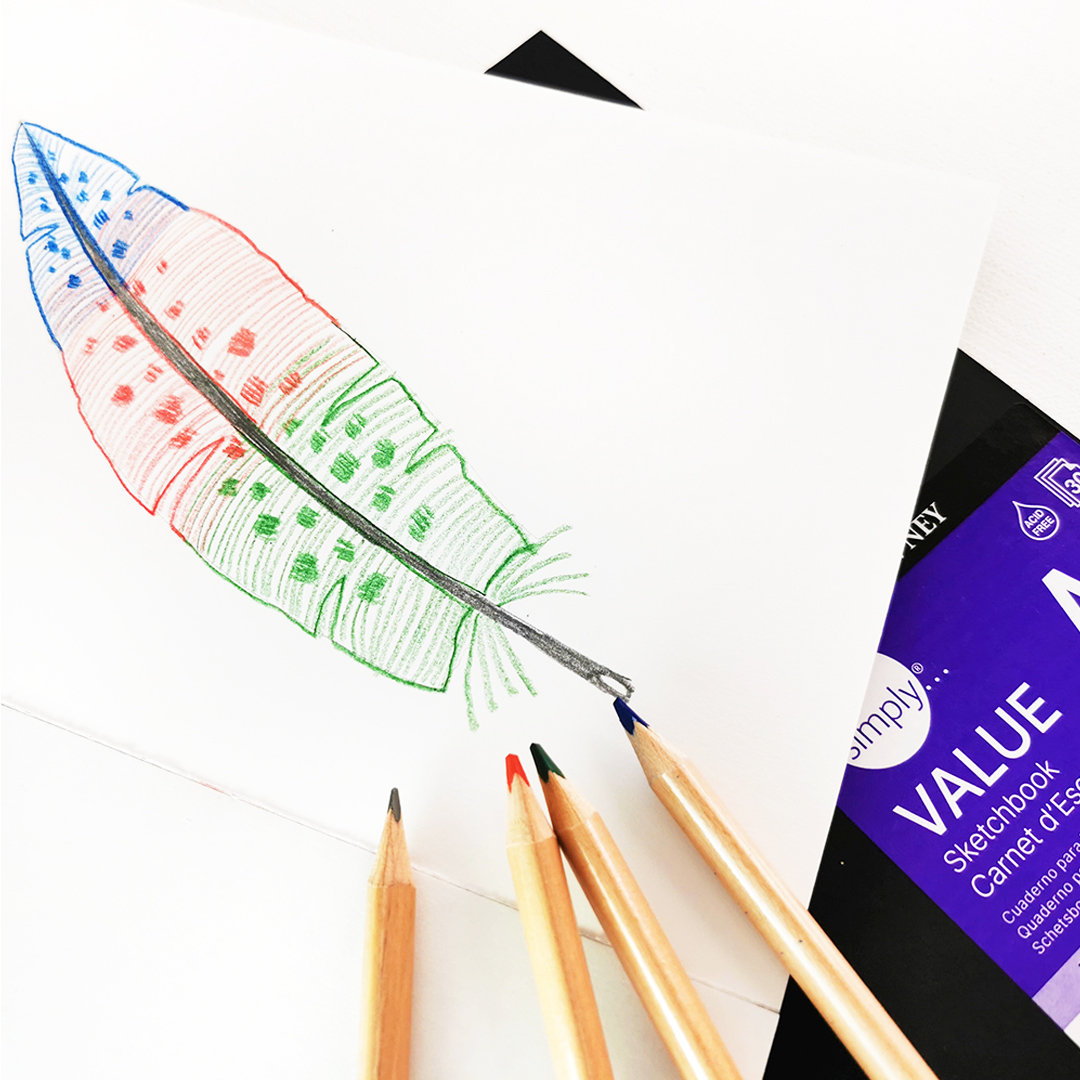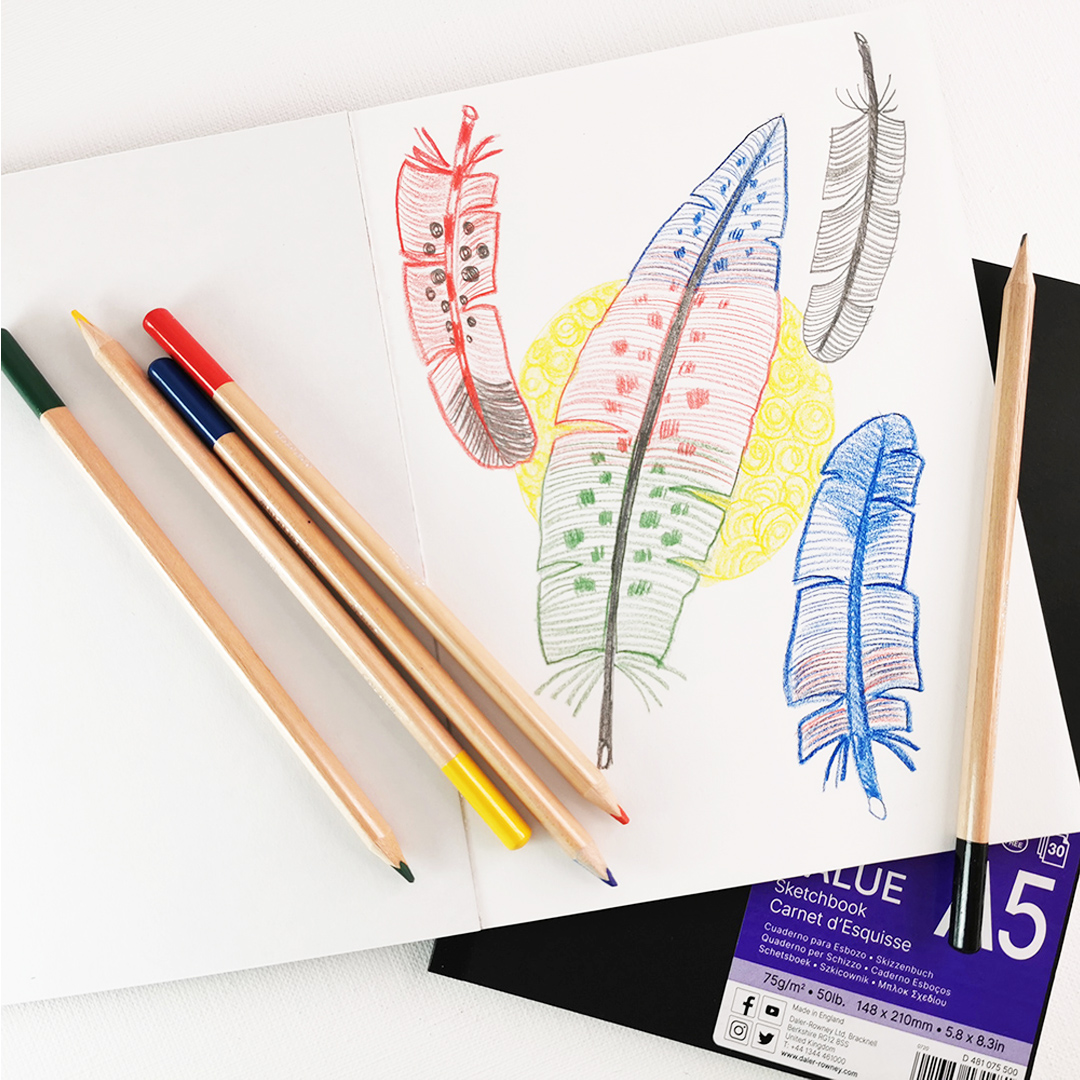 5. Result and inspiration

Have fun creating other feathers with the coloured pencils by varying the shapes and patterns. The sheets of the notebook are easily removable with a simple gesture, do not hesitate to frame this drawing to bring a Boho-Chic touch to your interior.
Don't forget to show us your art using #simplycreate
About the artist:
The painter Amylee Paris tirelessly finds her inspiration in colour and nature. Her abstract blooms and portraits shine in several art galleries in the UK.