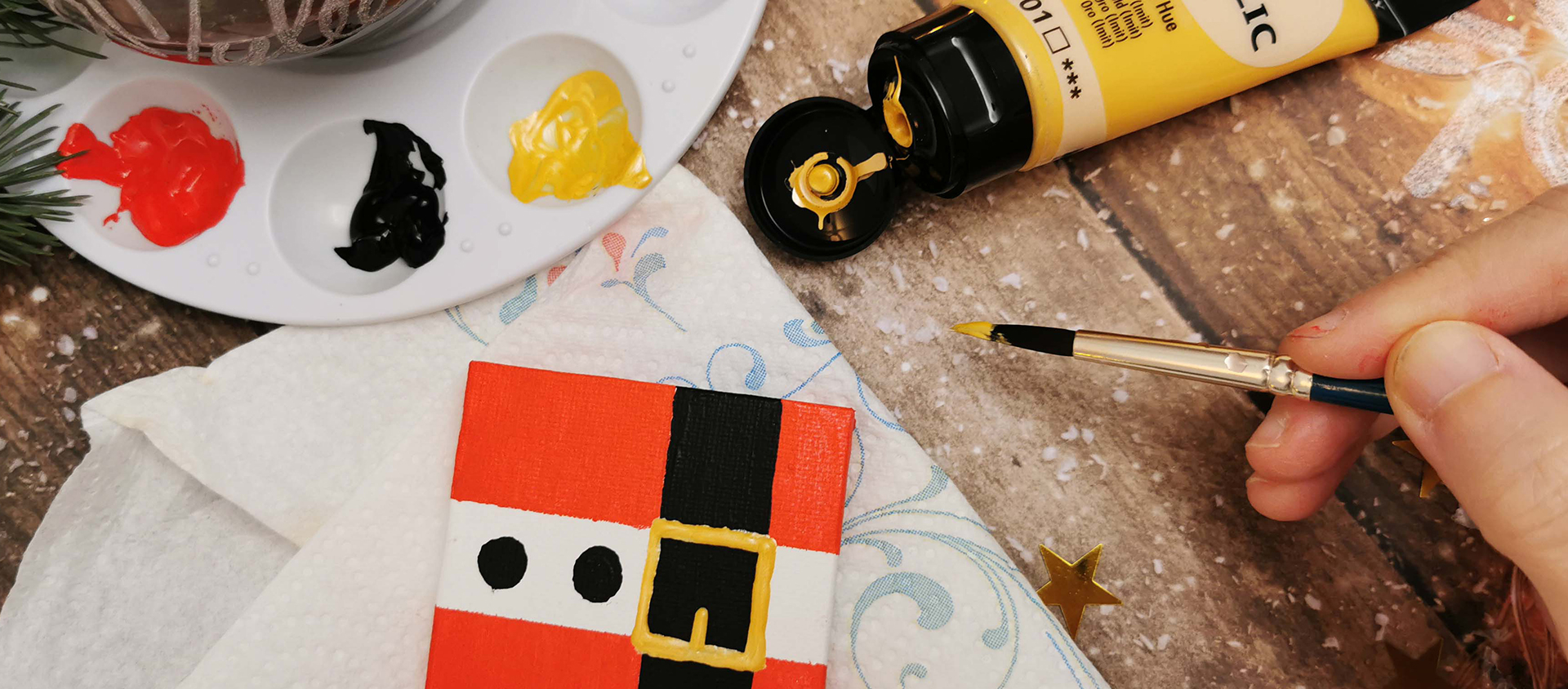 #simpycreate Christmas ornaments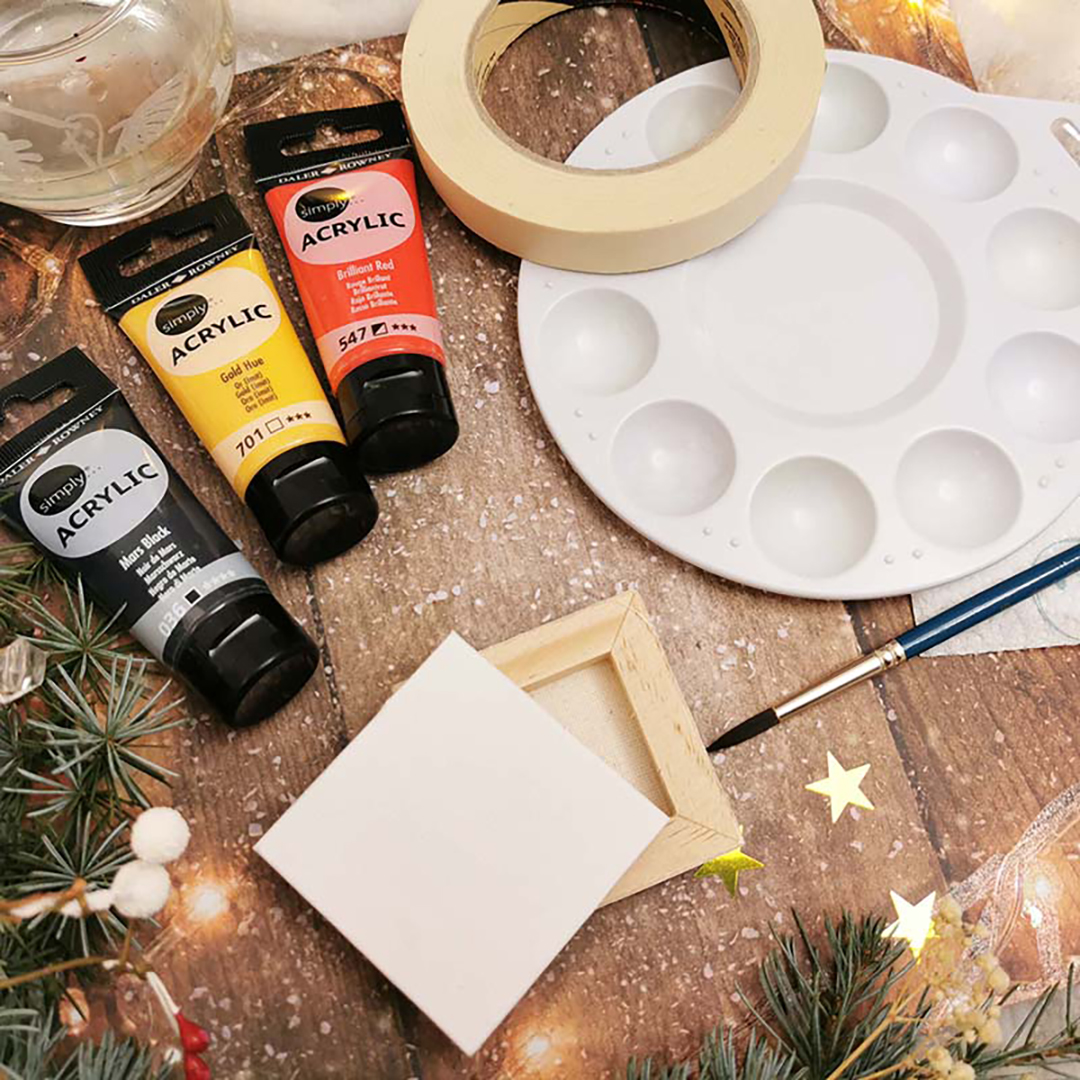 1. Materials
For this tutorial, you need:
Simply mini stretched canvas
Simply pallet
Simply fine point brush
3 Simply tubes of acrylic paint (black, gold, red)
Simply container with water and paper towels
1 roll of masking tape
OPTIONAL: 1 roll of string and 1 eyebolt to screw
2. Making Santa's coat
Cut 2 pieces of masking tape and glue them crosswise as in the photo of the demonstration, with the offset cross down.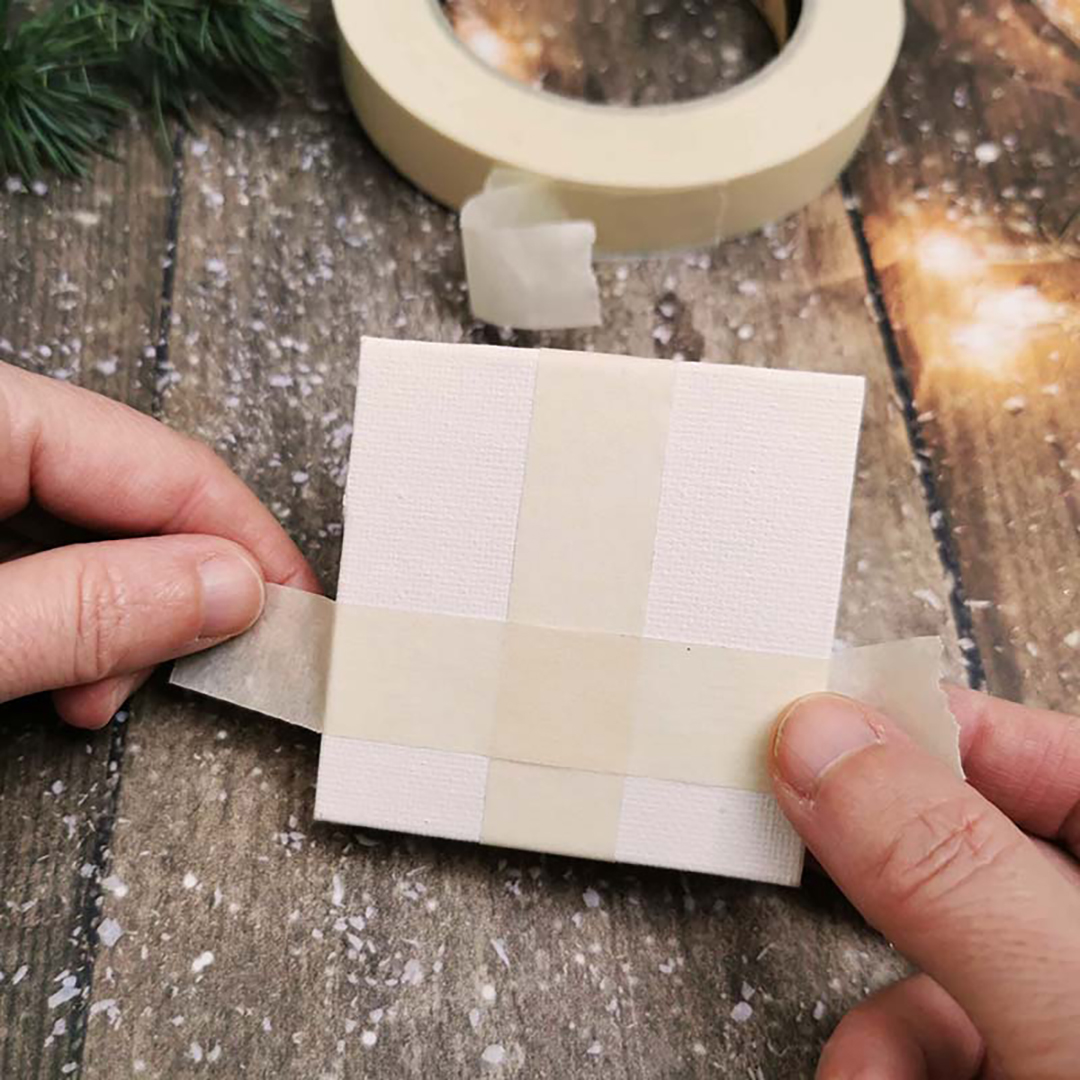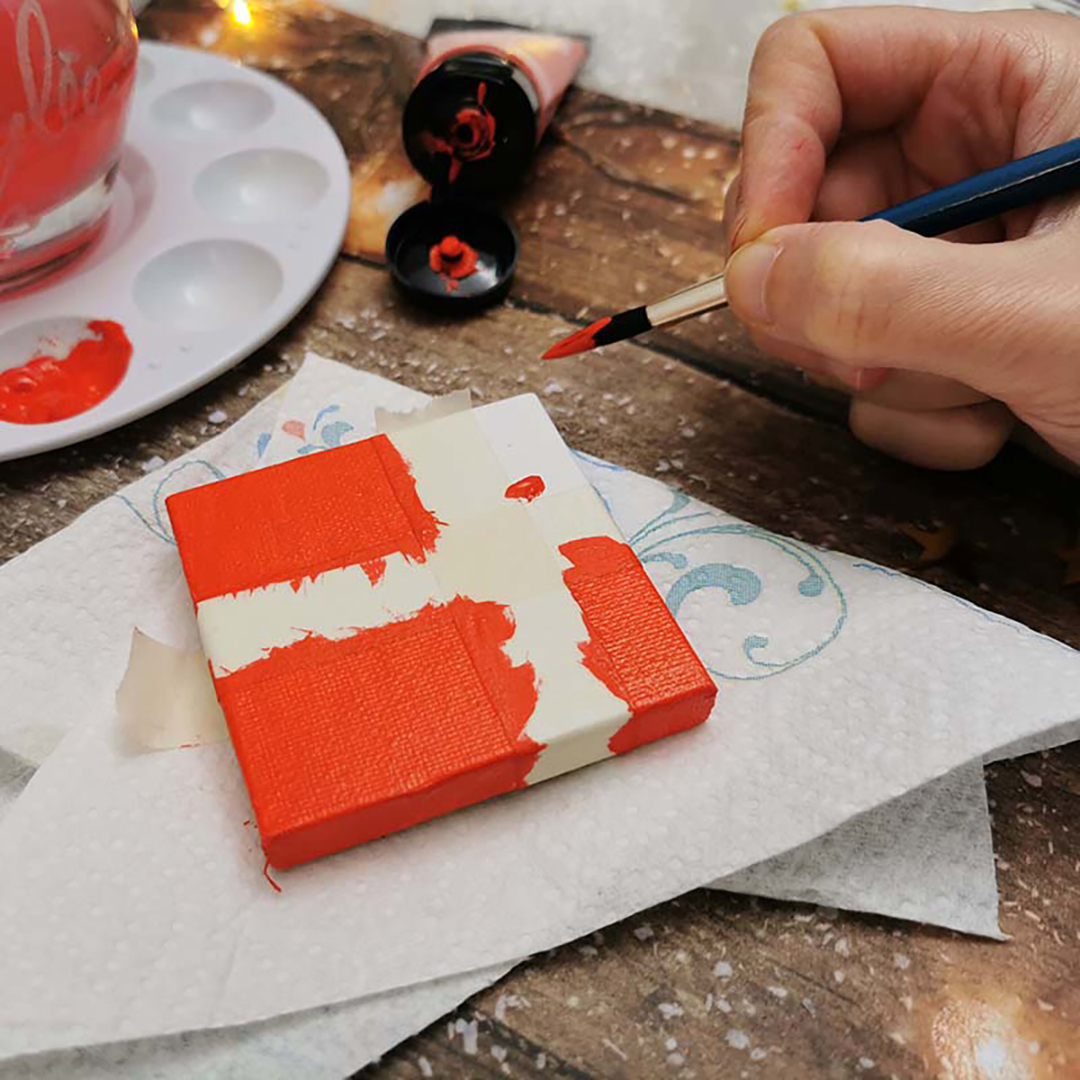 3. Santa's coat
Then take the brush soaked in red paint and apply the paint to places without masking tape as in the photo opposite.
GOOD TO KNOW: Remove adhesive tapes before the paint is completely dry, then let dry after all tapes have been removed.
4. Adding black details
Apply black paint over the entire horizontal strip. Leave to dry.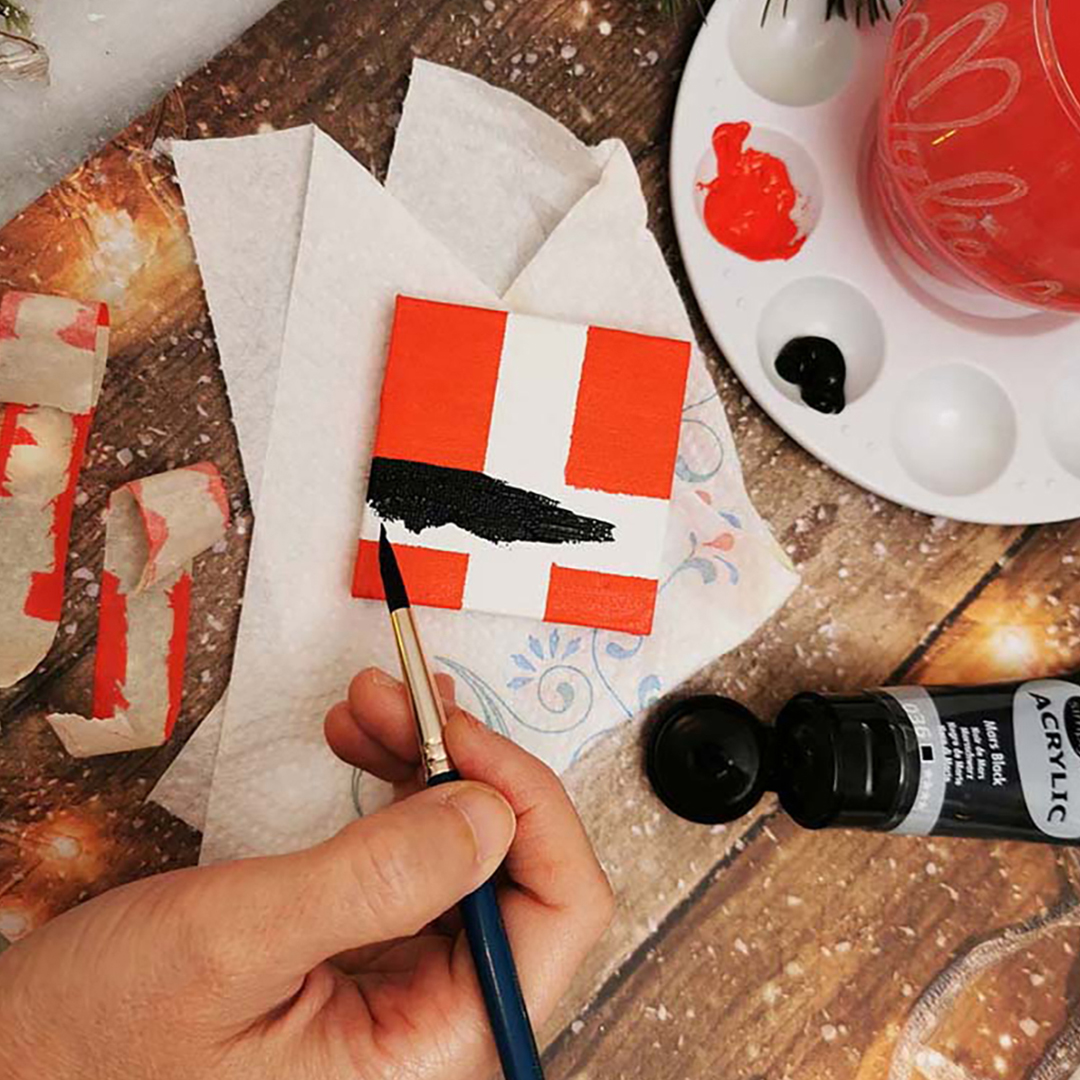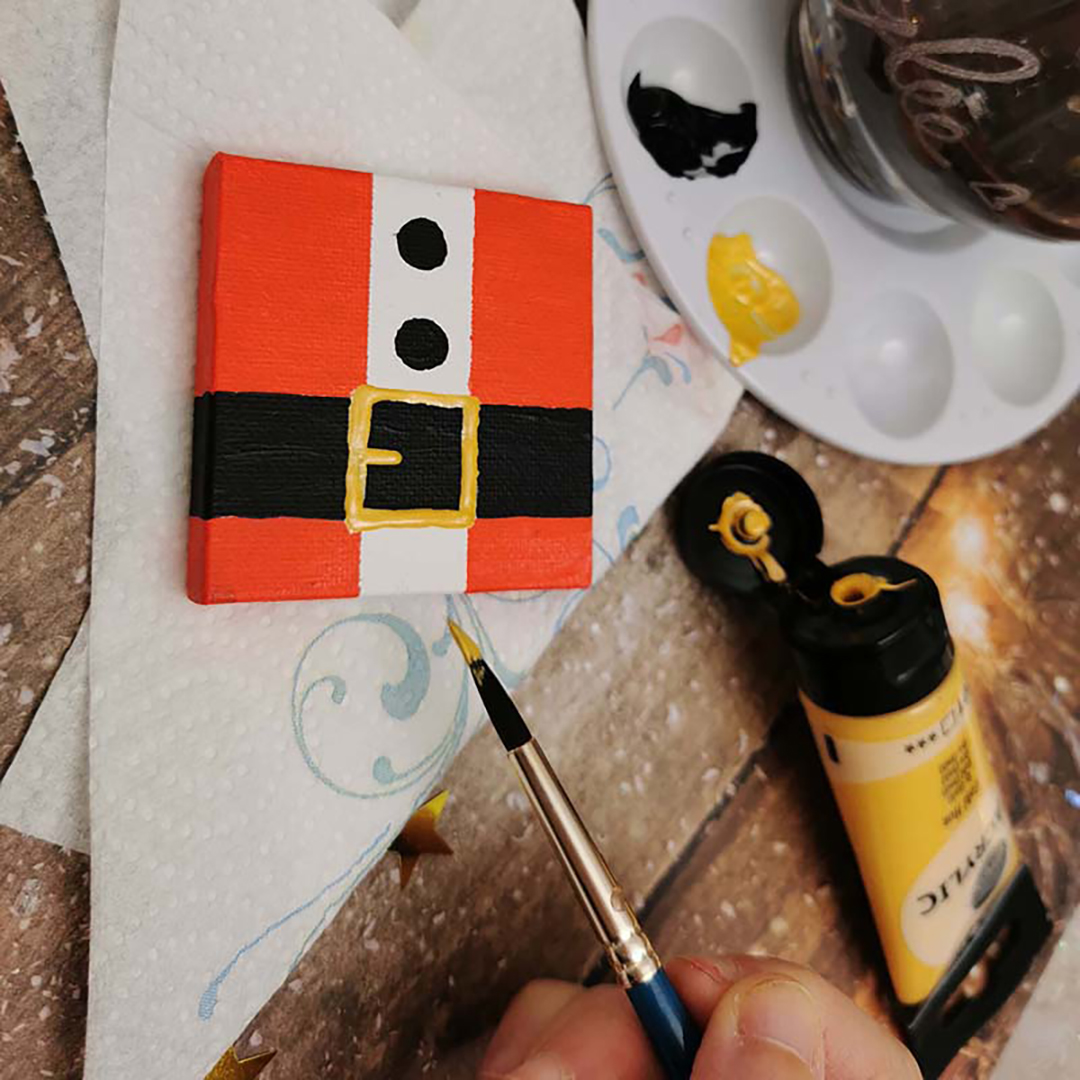 5. Button and belt details
Using the photo opposite, add two black circles to form the buttons of the coat.
This time take gold paint and draw a square in the centre of the belt to form the belt. Let it dry, hey looks like Santa is coming!
6. Decoration to hang
Once the paint is completely dry, it is possible to add a fixing system to hang everything.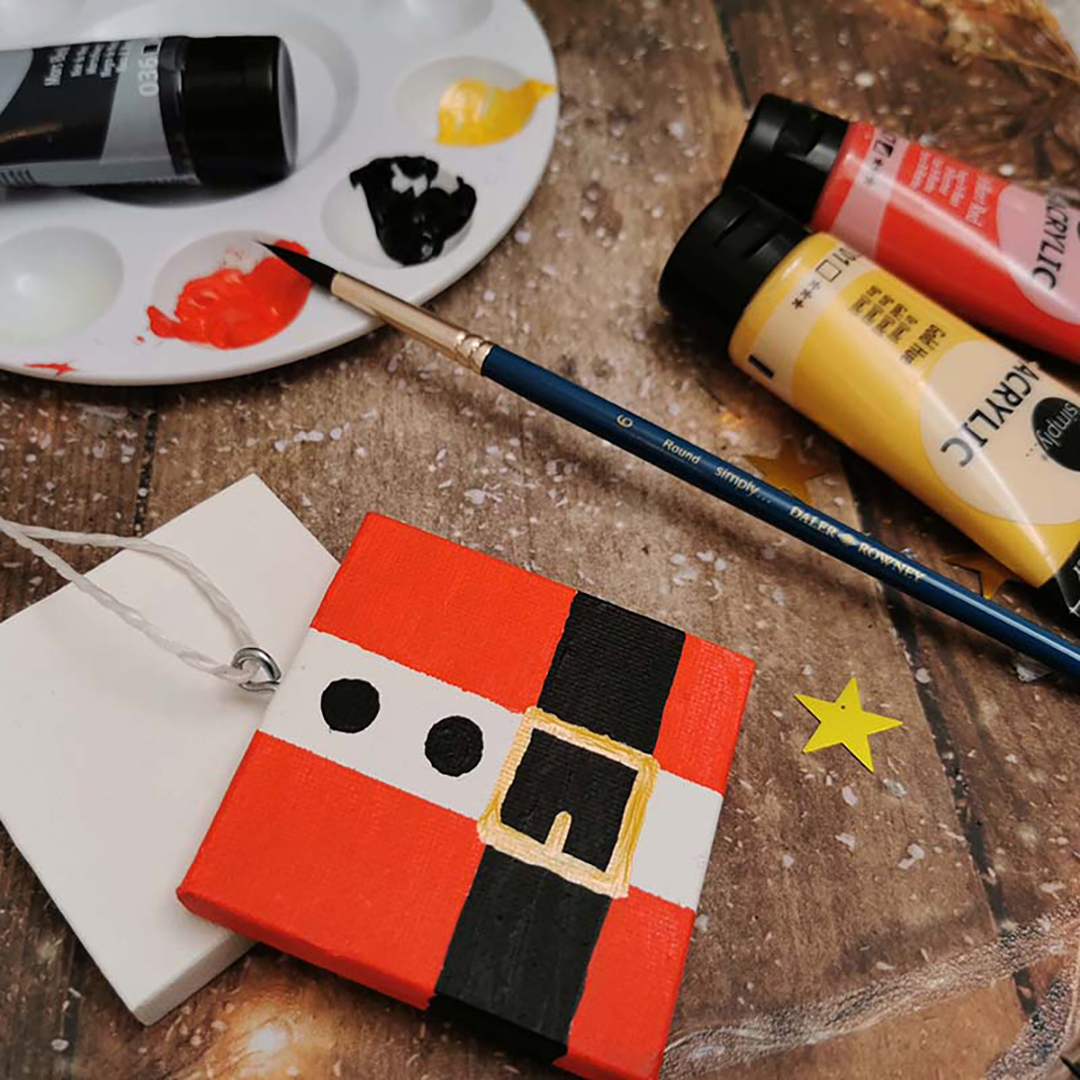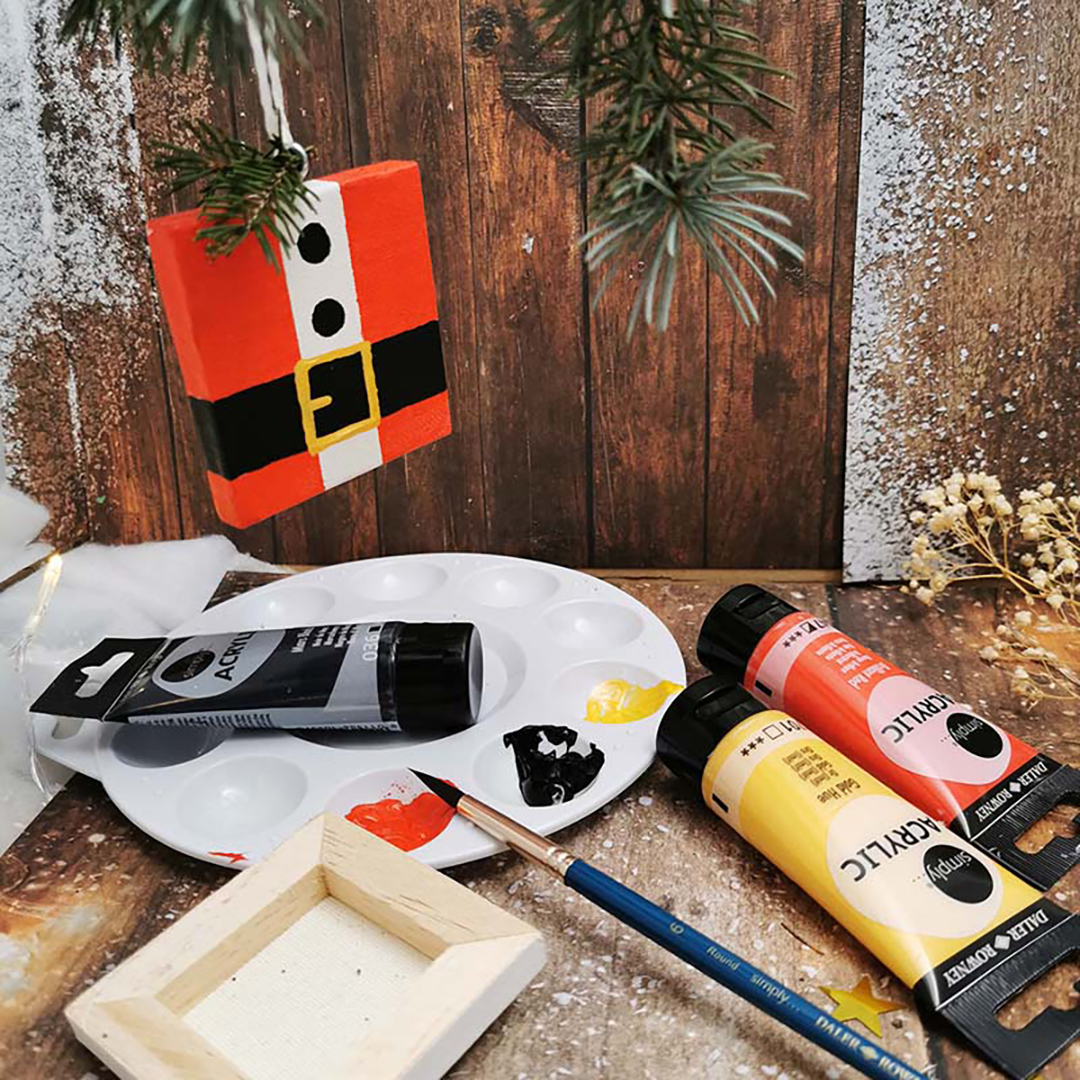 7. Result and inspiration
Take a small eyebolt to screw and push it into the edge of the mini canvas. The wood is soft, no need to use a specific tool, the fingers are enough.
All you must do is slip a nice string through the hole in the piton.
And there you have it, a new idea super easy to achieve, which will have the most beautiful effect once hung on the tree!
About the artist:

The painter Amylee Paris tirelessly finds her inspiration in colour and nature. Her abstract blooms and portraits shine in several art galleries in the UK.