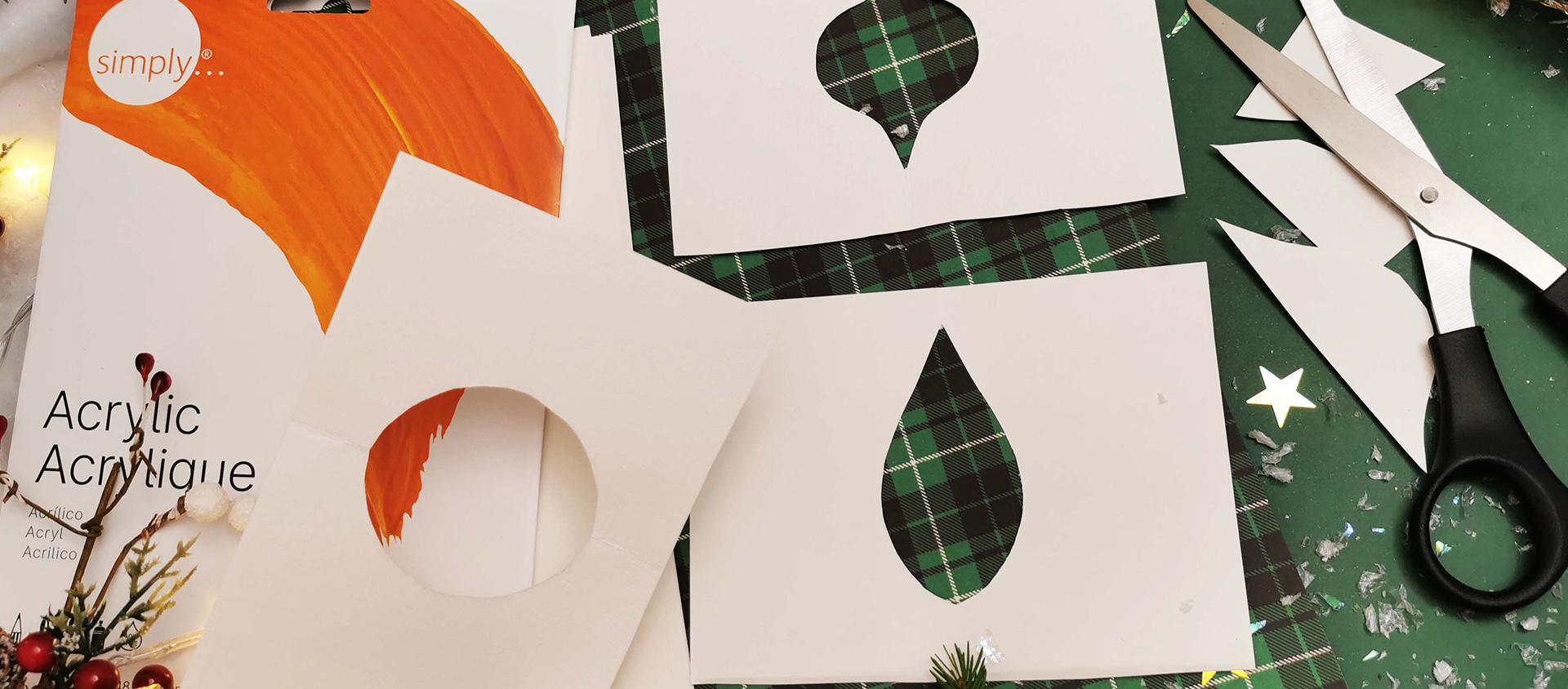 #simpycreate Christmas cards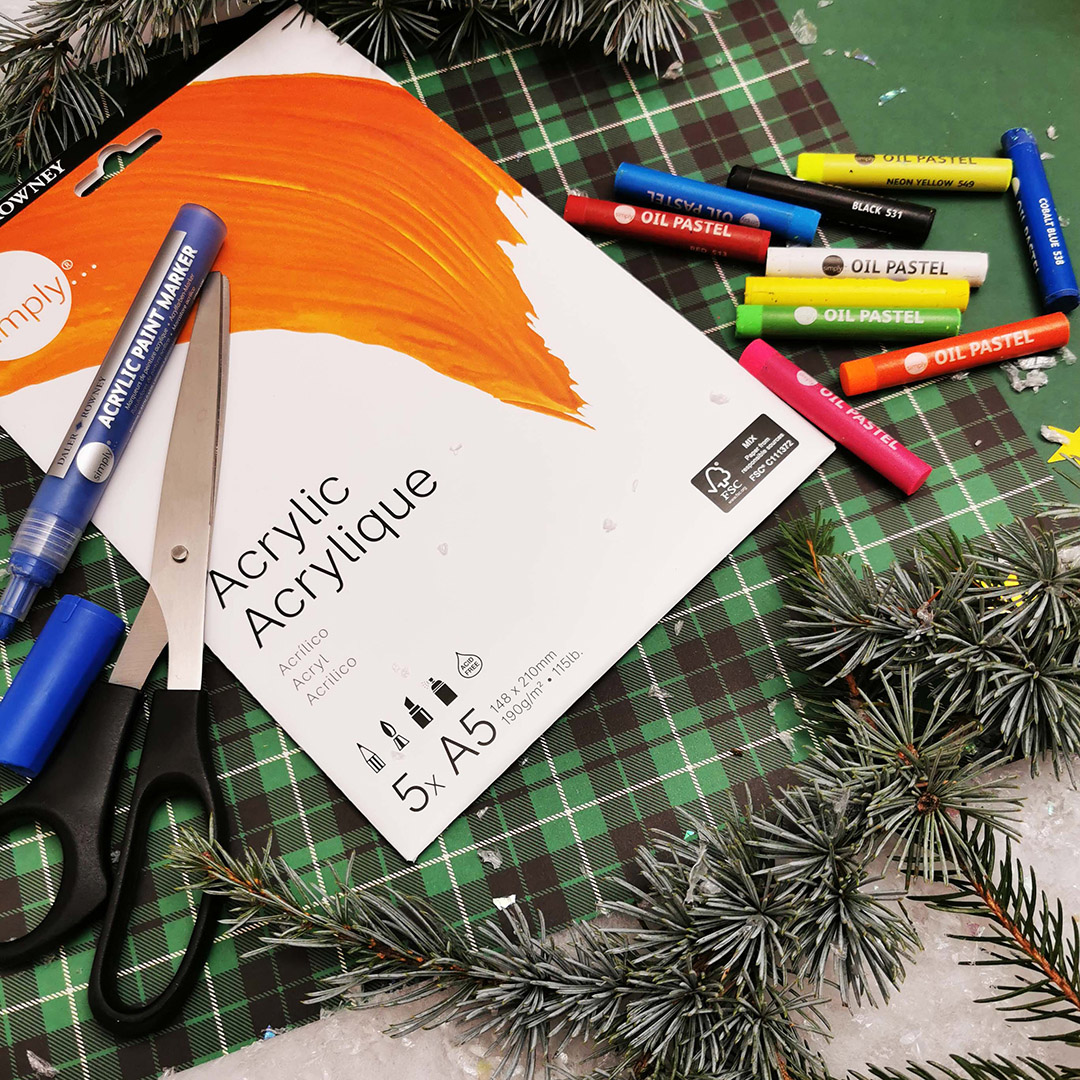 Materials
For this tutorial, you need:
Simply sheets of acrylic paper, A5 format
Simply oil pastel sticks of different colours
Simply acrylic paint marker (blue)
1 pair of scissors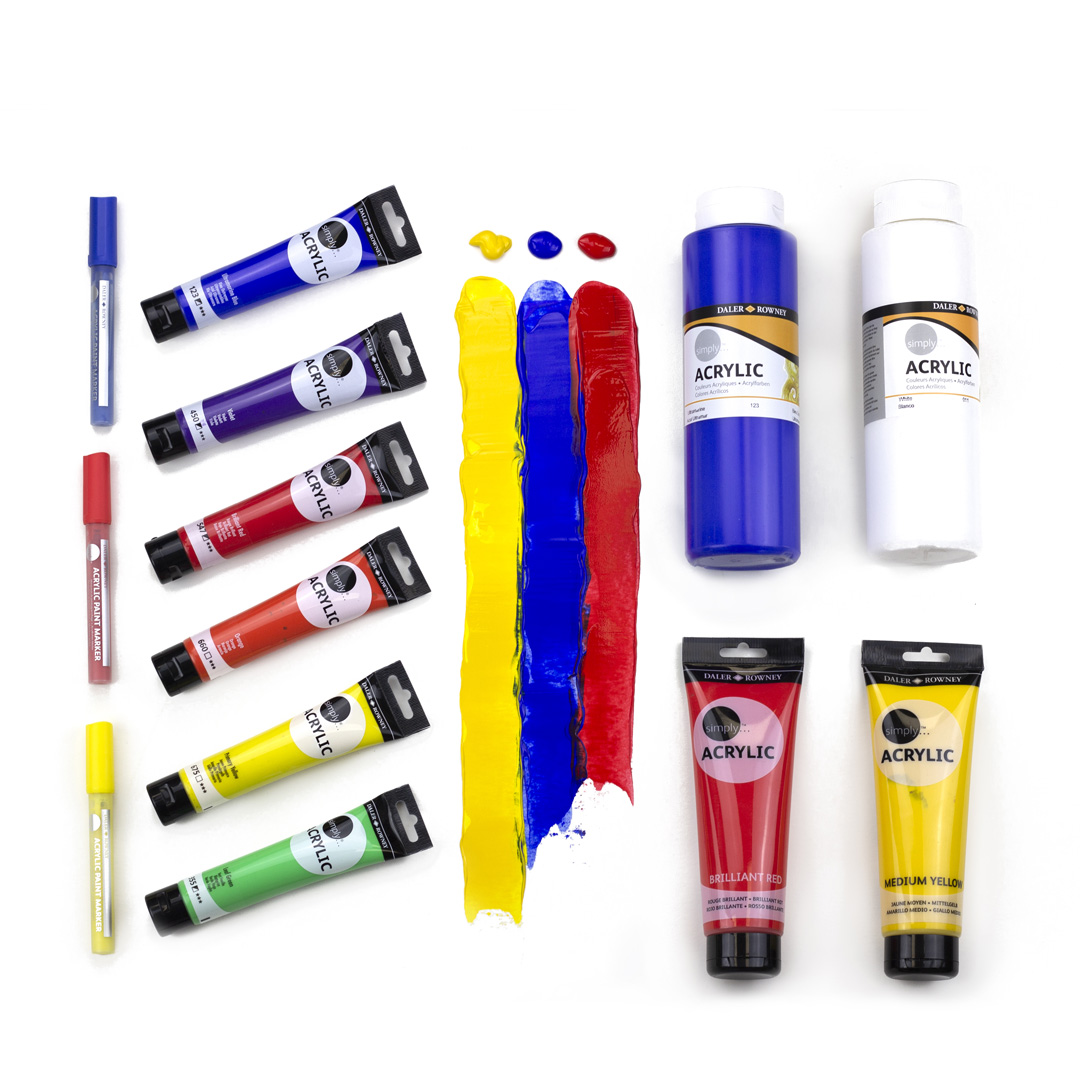 Simply Acrylic Paint
Daler-Rowney Simply Acrylic Paints are a perfect starting point for artists and hobbyists looking to experiment with acrylics. These soft-body water-based colours can be used straight from the tube, wet easily onto the surface, and can be thinned with water.
VIEW PRODUCT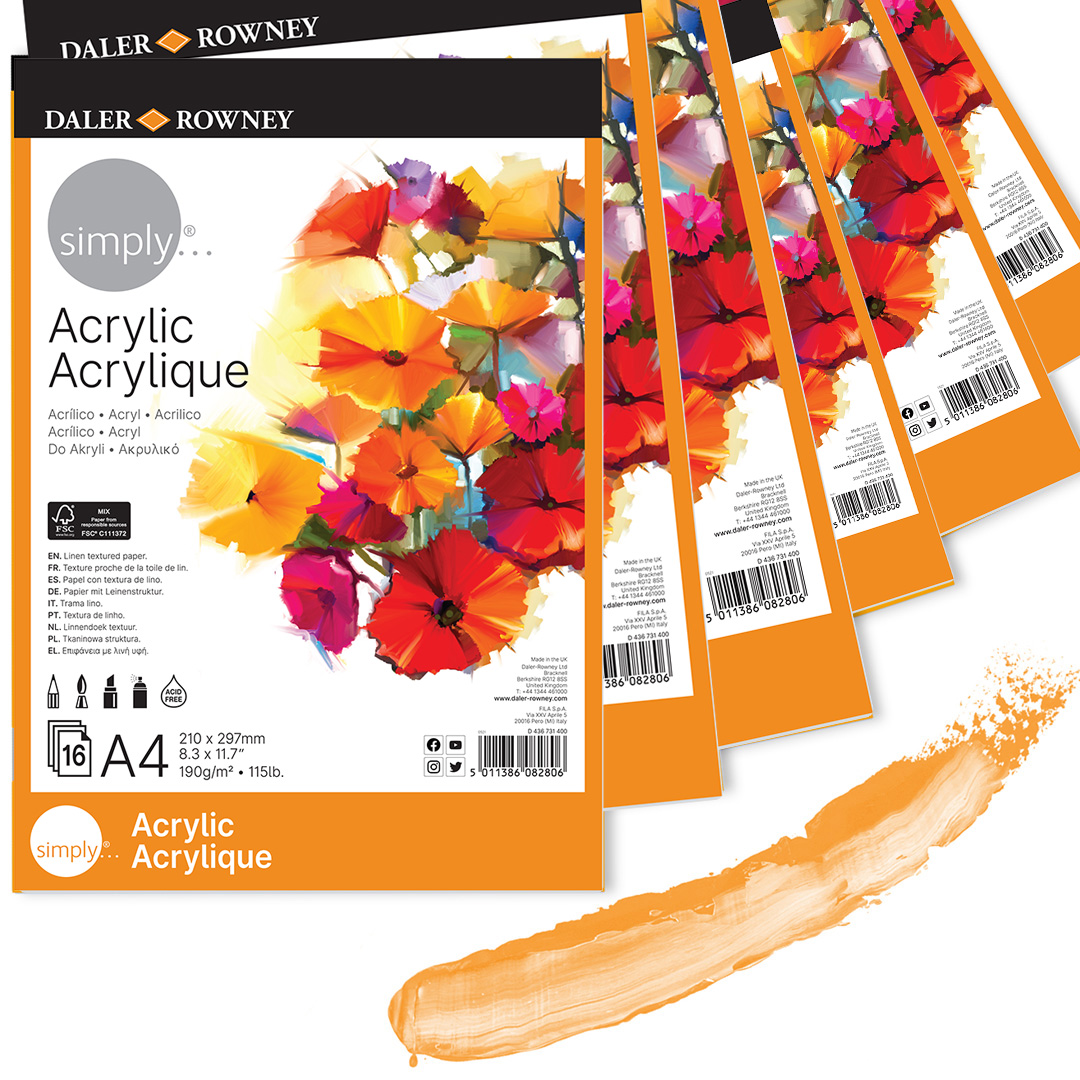 Simply Acrylic Paper
Daler-Rowney Simply Acrylic Paper is a good quality surface with a canvas like texture, perfect for beginners in acrylic painting and hobbyists.
VIEW PRODUCT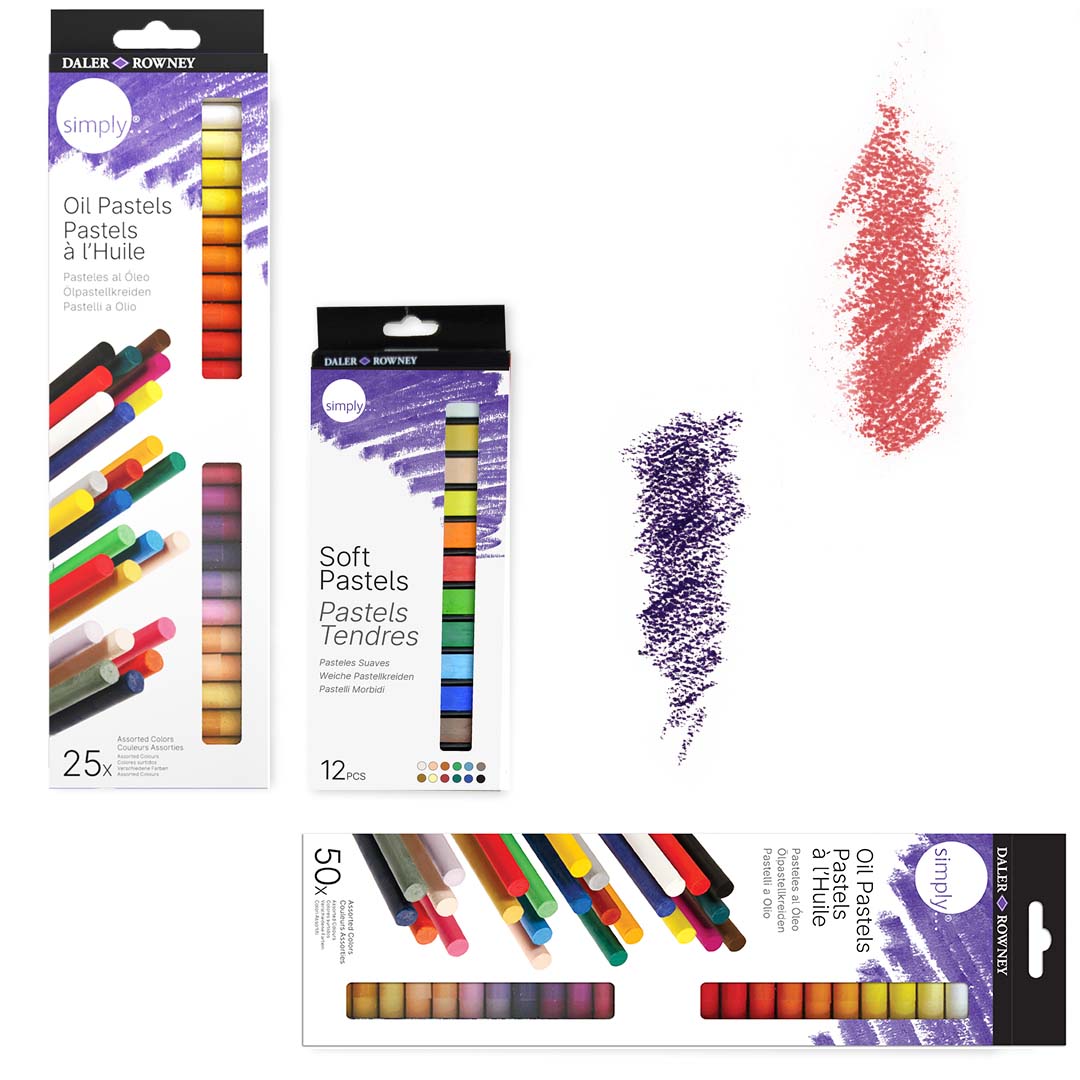 Simply Soft Pastels
Daler-Rowney Simply Soft Pastels are easy to use and blend. These high-quality, affordable pastels have flat edges to allow the artist more control.
VIEW PRODUCT
About the artist:

The painter Amylee Paris tirelessly finds her inspiration in colour and nature. Her abstract blooms and portraits shine in several art galleries in the UK.