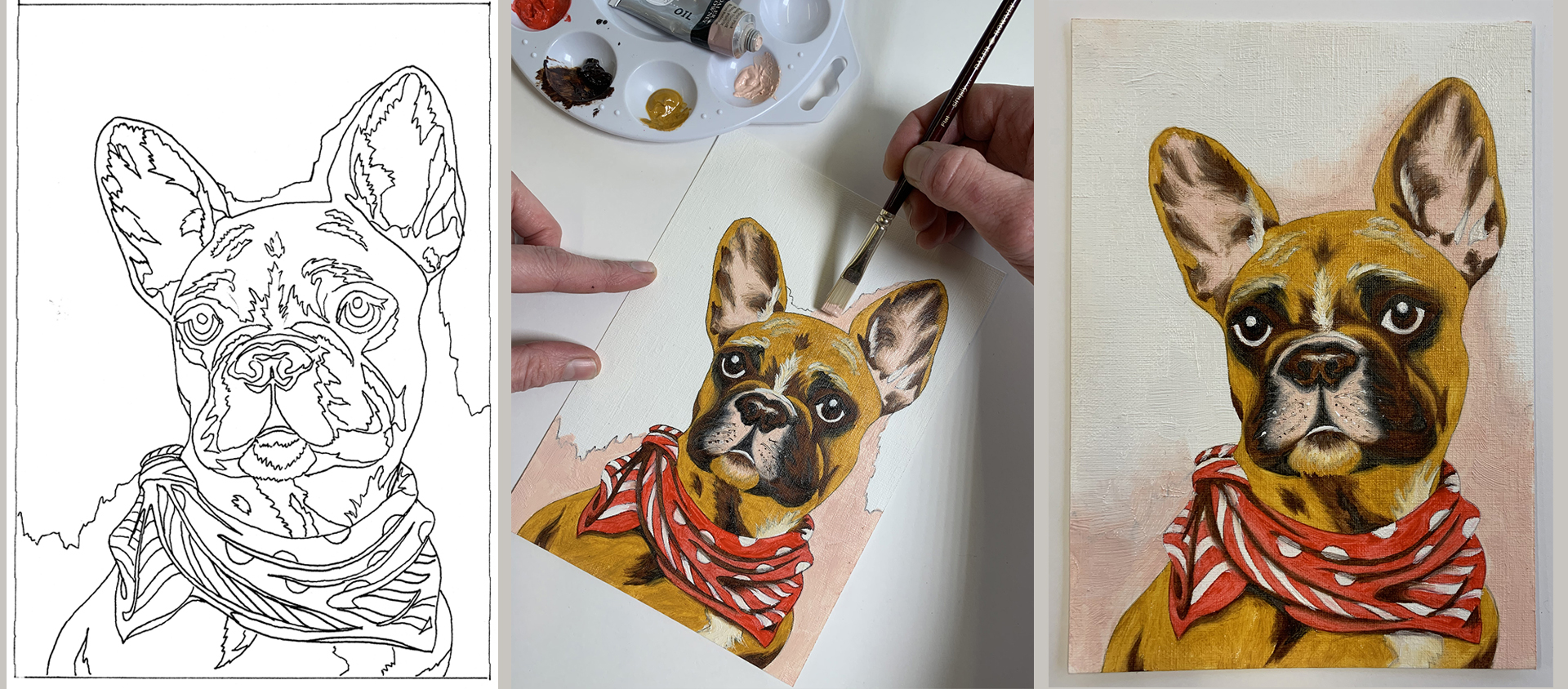 The materials in your kit
• 6 x 12ml tubes of Simply Oil Paint (Brilliant Red, Peach Pink, Burnt Umber, Yellow Ochre, White)
• 2 x Oil Brushes
• 3 x Preprinted Dog design oil paper sheets
• 1 x Colour Mixing Guide
Please add
• 1 x Glass of Water
• 1 x Kitchen Roll
• 1 x Artist's Palette
• 1 x Oil Thinner Medium
How to Simply paint a dog with oil paint
Unpack everything and lay it out. Protect your work surface before painting. Have a glass jar and paper towels to hand. Pour a small number of thinners into your jam jar. There is often a little oil in the nozzle of your paint tube when you first open it. Squeeze this out onto some paper towel and discard. Turn your picture round frequently when working on it – you will find this easier than constantly turning your brush and will prevent you from smudging the wet paint with your hand!
Use the smaller brush (size 0) for the next seven steps.
About the artist:

The artist Jenny Muncaster is a graduate of the Winchester School of Art and has a studio in Winchester, The Colour Factory Studios and Gallery, which she set up in 1994.