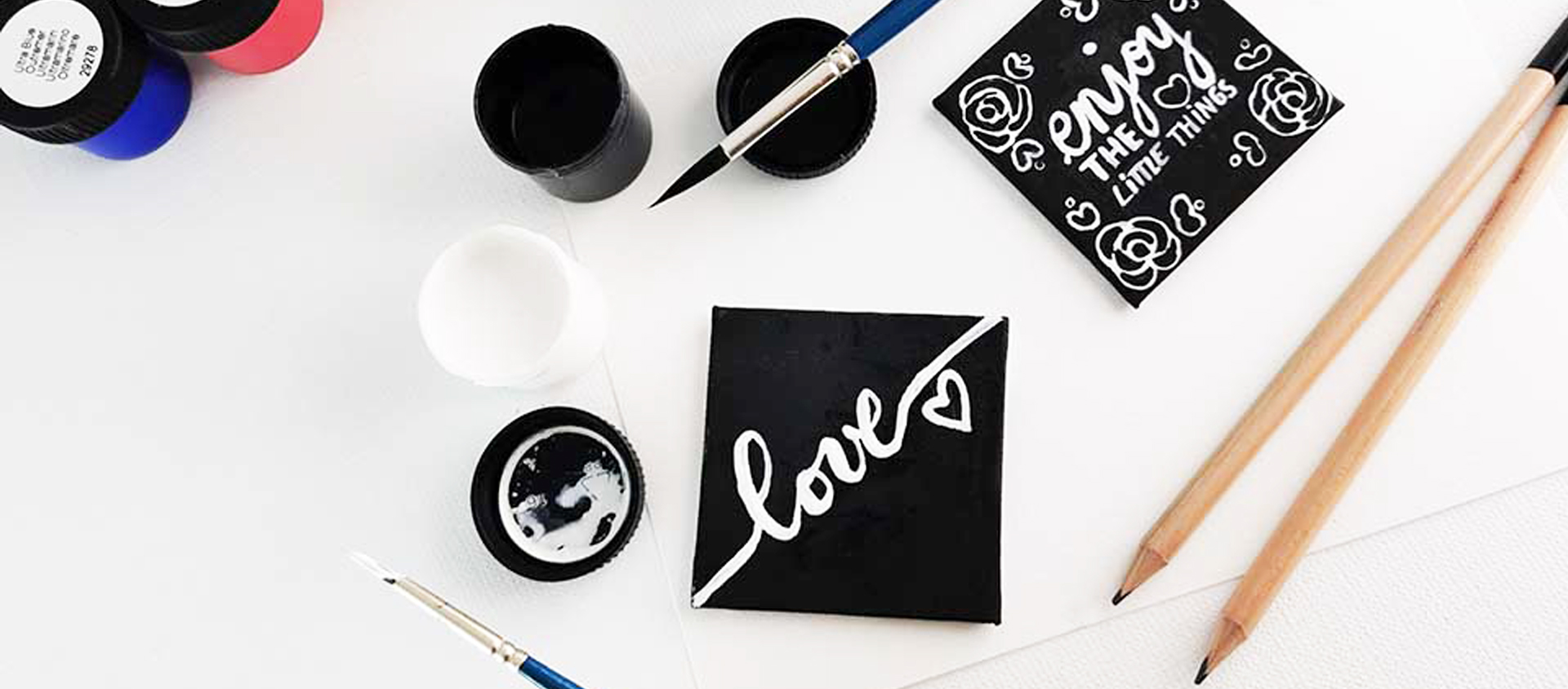 #simpycreate mini magnetic quotes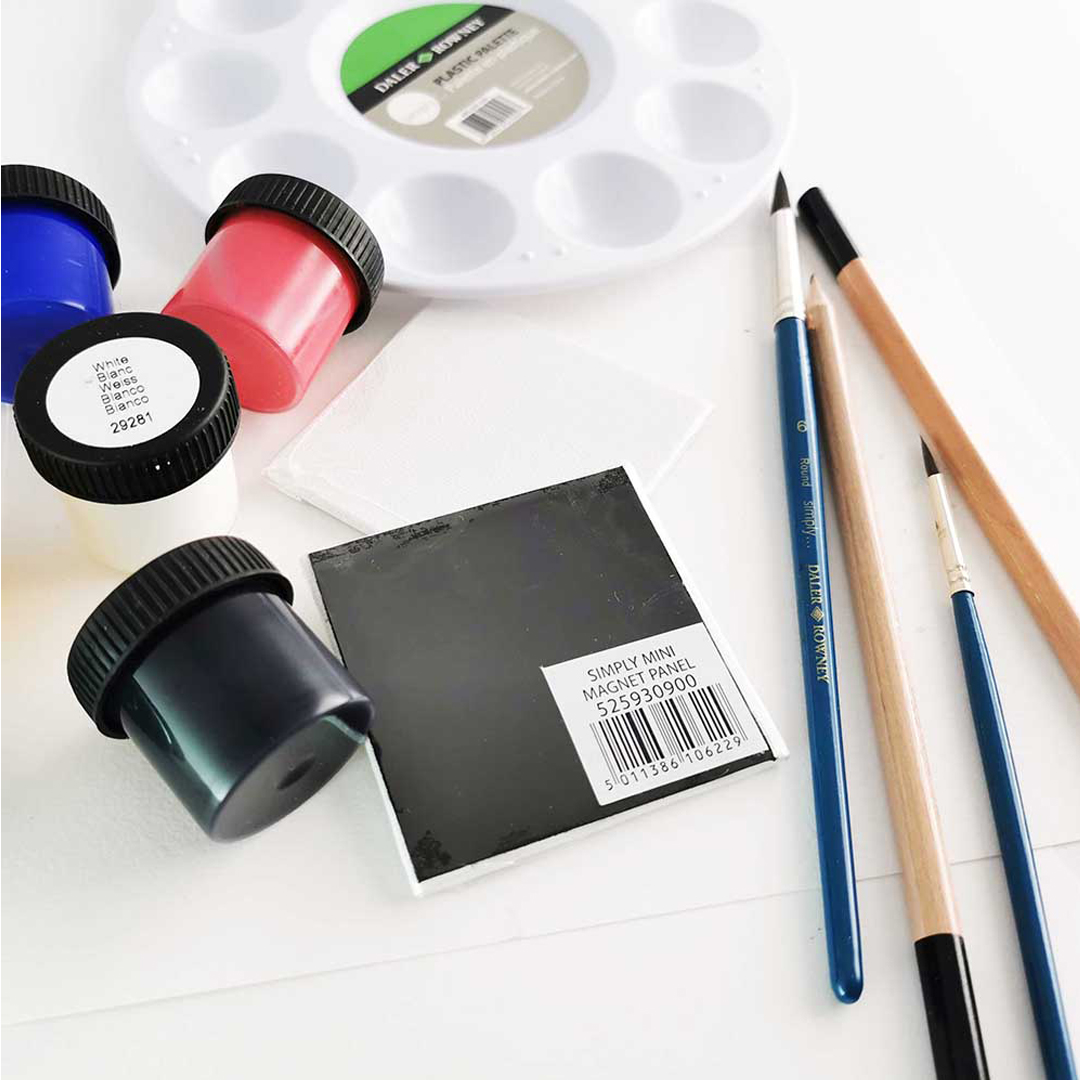 1. Materials
For this tutorial, you need:
Simply pots of gouache, mainly black and white
2 Simply "fine tip" brushes of different sizes
Simply HB graphite pencils
Simply plastic palette
Simply mini magnetic canvas
2. Black background
With the brush soaked in black colour, apply the paint over the entire surface of the mini canvas to create a blackboard like that of schoolchildren.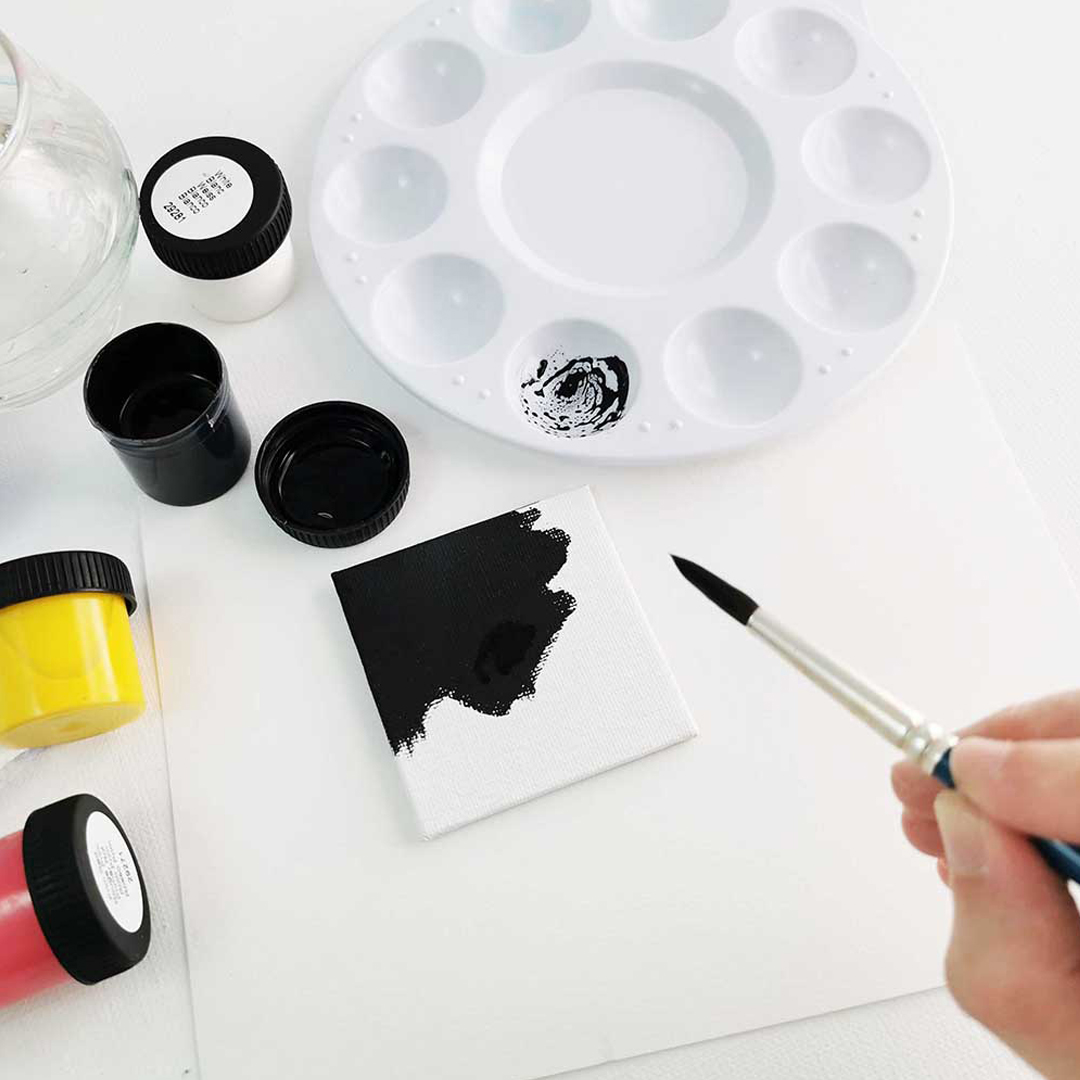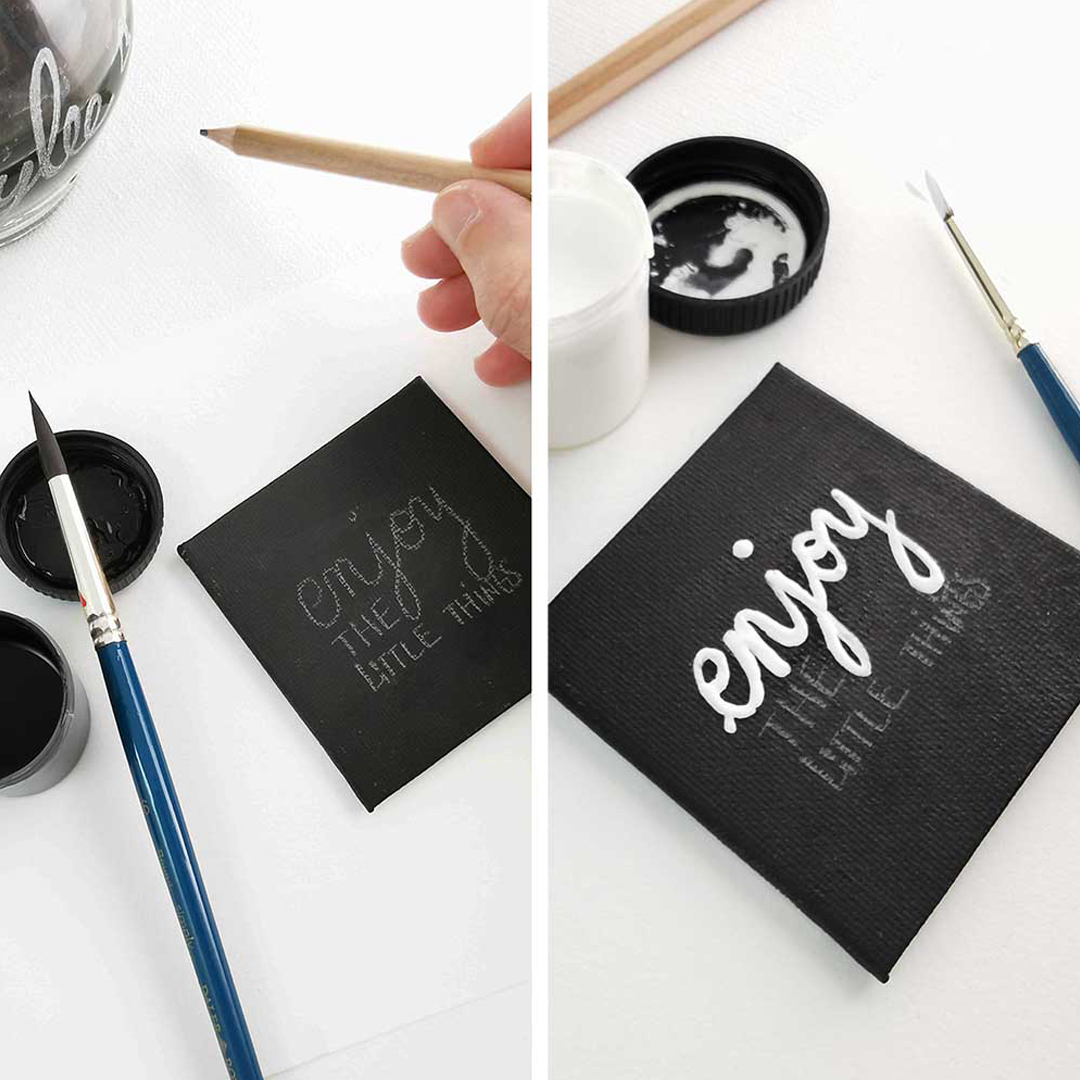 3. Adding text
The first step is to use the graphite pencil to write the text you want to display on the magnet. This line serves as a useful guide in the placement of words.
Secondly, take a "fine tip" brush filled with white gouache then apply the paint following the outline of the pencil. There you go, the white text begins to appear clearly on the black background.
4. Adding patterns
In the corners of the magnet, draw flowers and a few leaves using the graphite pencil. The fine point brush soaked in white paint will again be useful for showing the ornamentation.
Good to know: To perfectly distinguish the text from the floral ornaments, I recommend that you apply different paths in the composition. The ornamentations will have a finer outline to let the text stand out.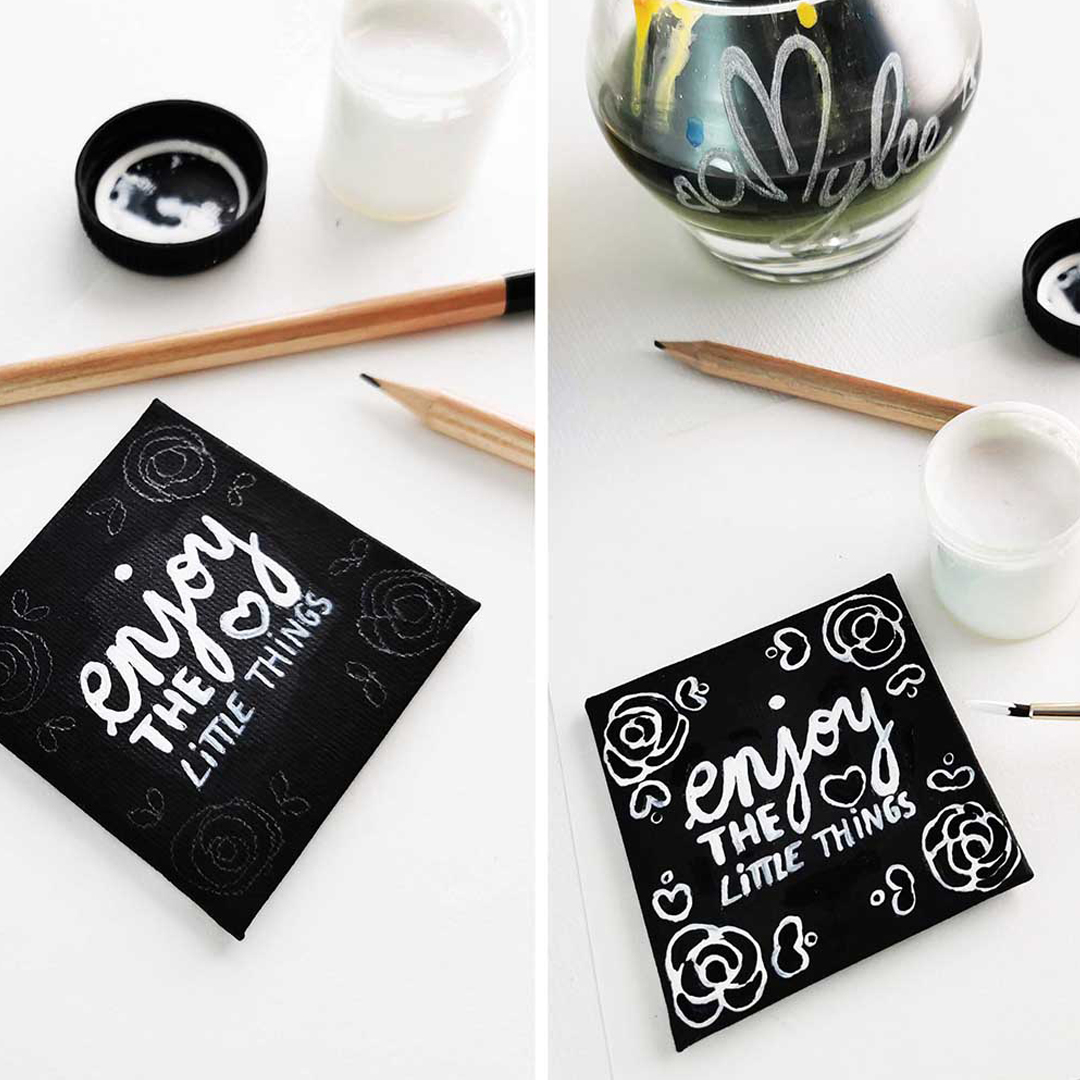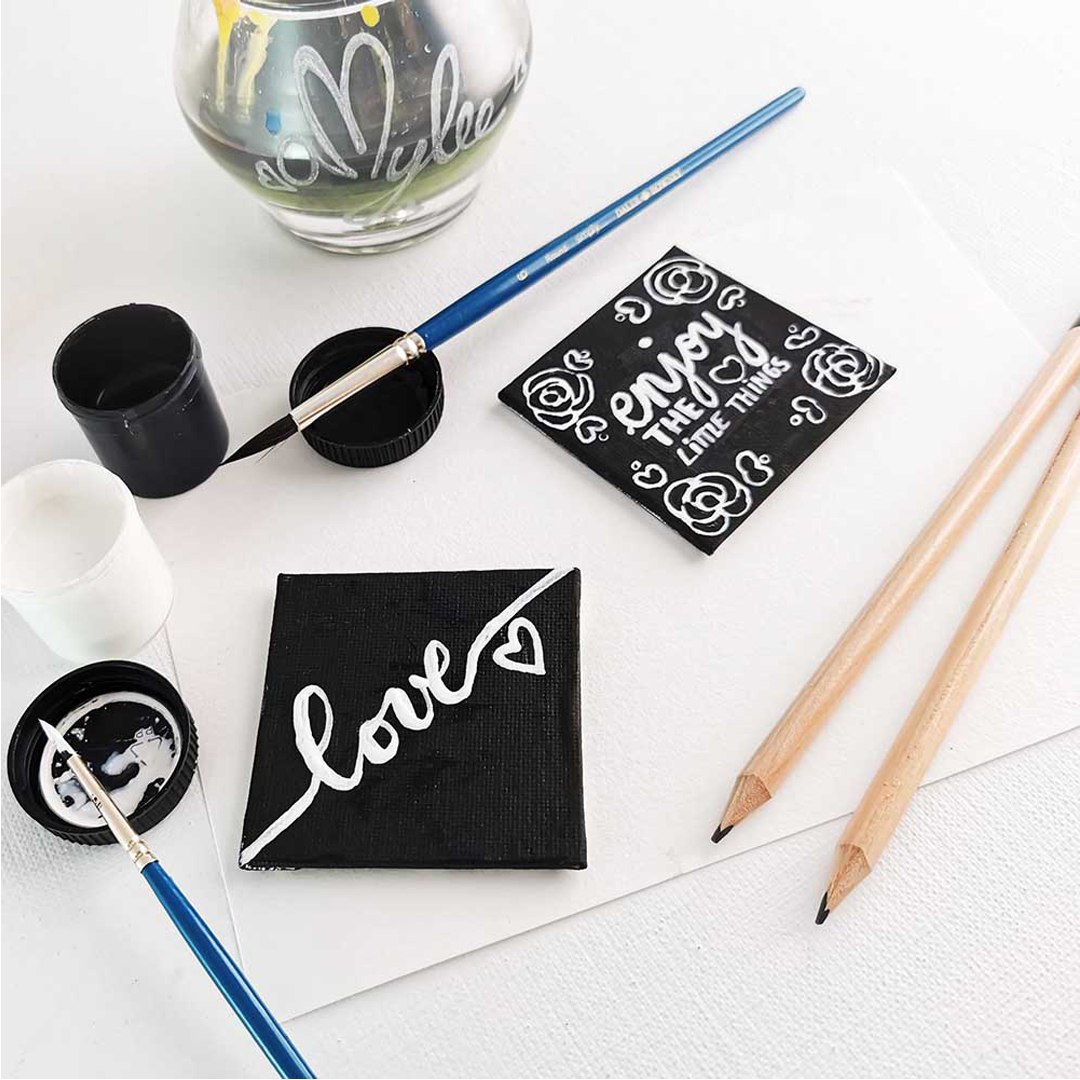 5. Result and inspiration
Have fun creating different magnets with cute messages. Now all you must do is find the person to give it to… It could be you, too!
Don't forget to show us your art using #simplycreate
About the artist:

The painter Amylee Paris tirelessly finds her inspiration in colour and nature. Her abstract blooms and portraits shine in several art galleries in the UK.