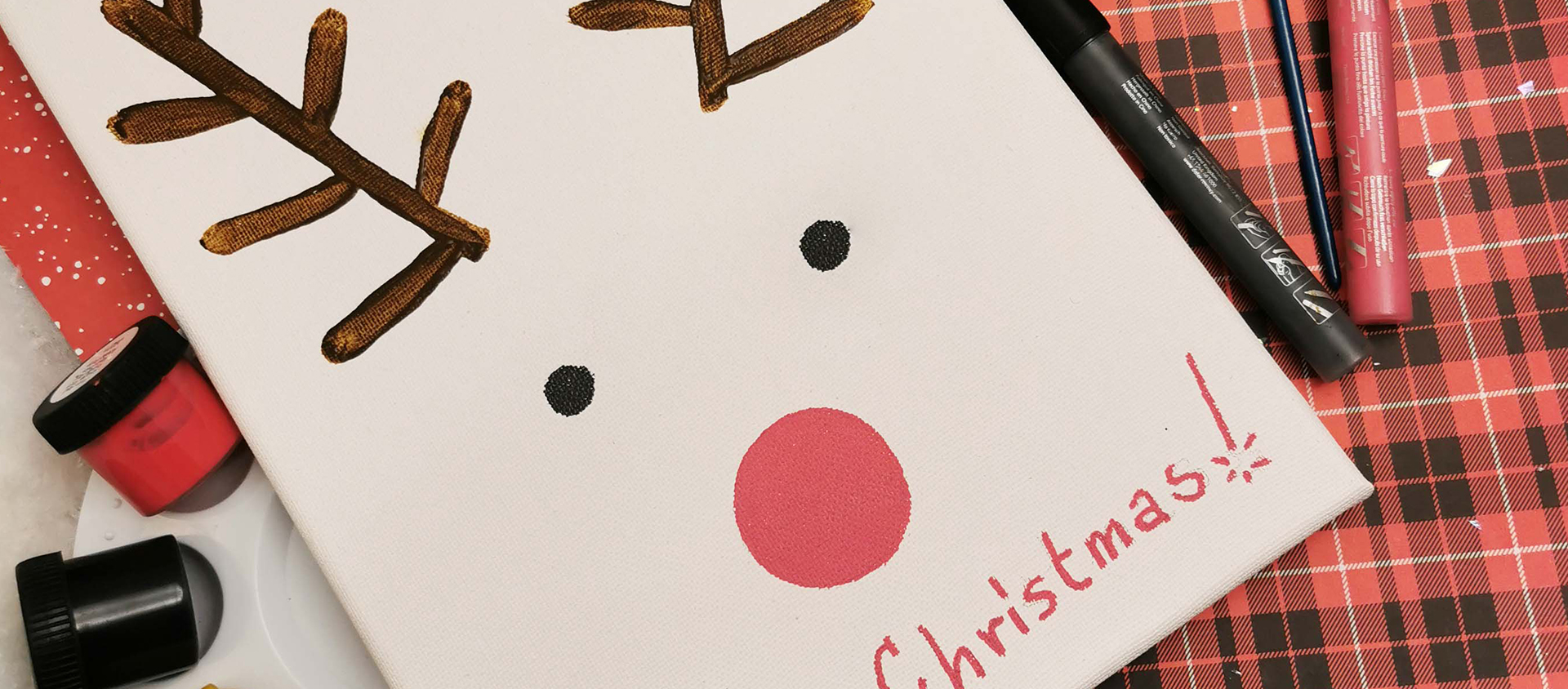 #simplycreate a modern Rudolph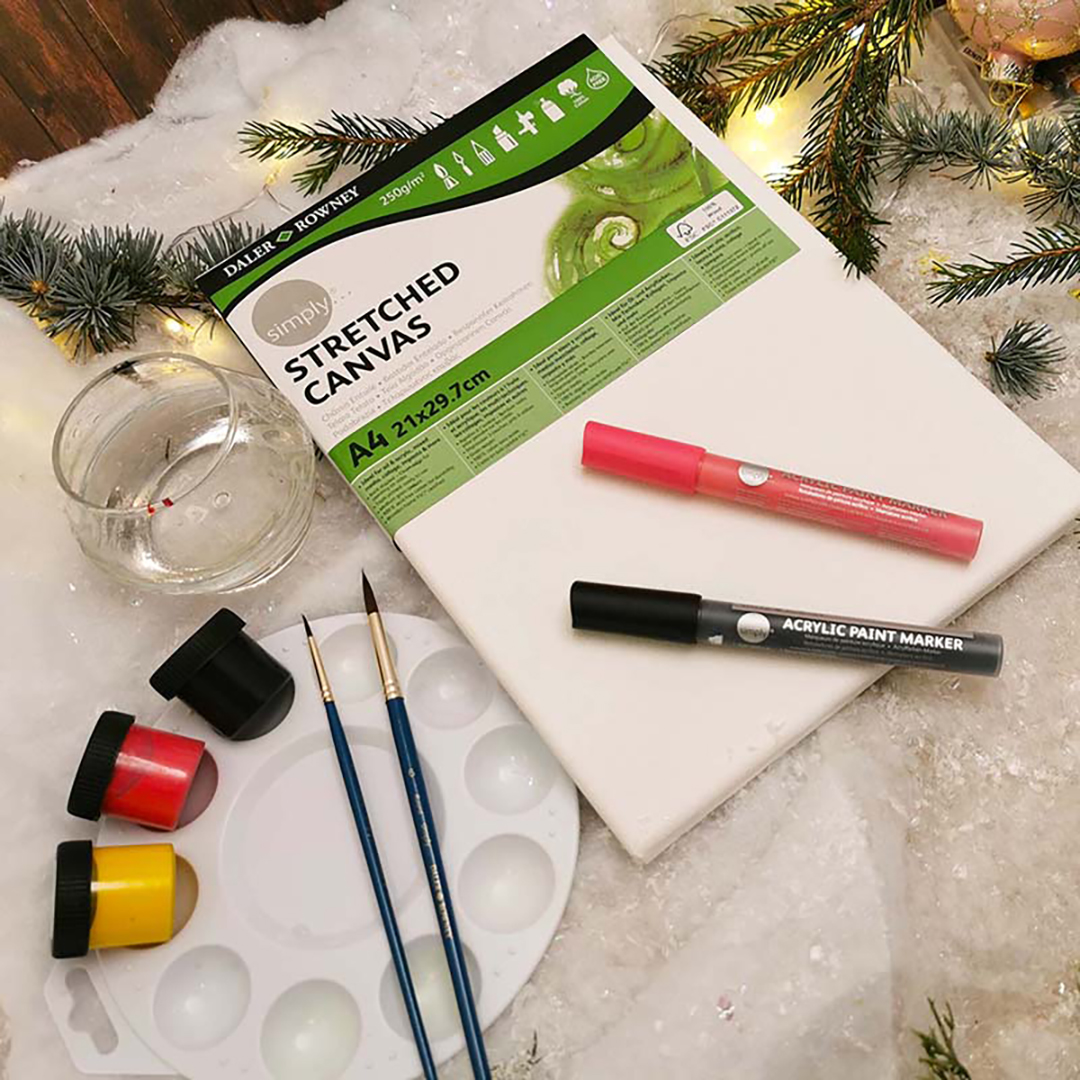 1. Materials
For this tutorial, you need:
Simply stretched Canvas, A4 format
Simply pallet
2 Simply acrylic paint markers (black + red)
2 Simply brushes of different sizes
3 Simply pots of gouache paint (black, red, yellow)
Simply container with water and paper towels
2. The face of Rudolph
In the lower part of the canvas, trace using the 3 round markers. A big red circle to draw Rudolph's famous muzzle, and above 2 smaller black circles to create the eyes.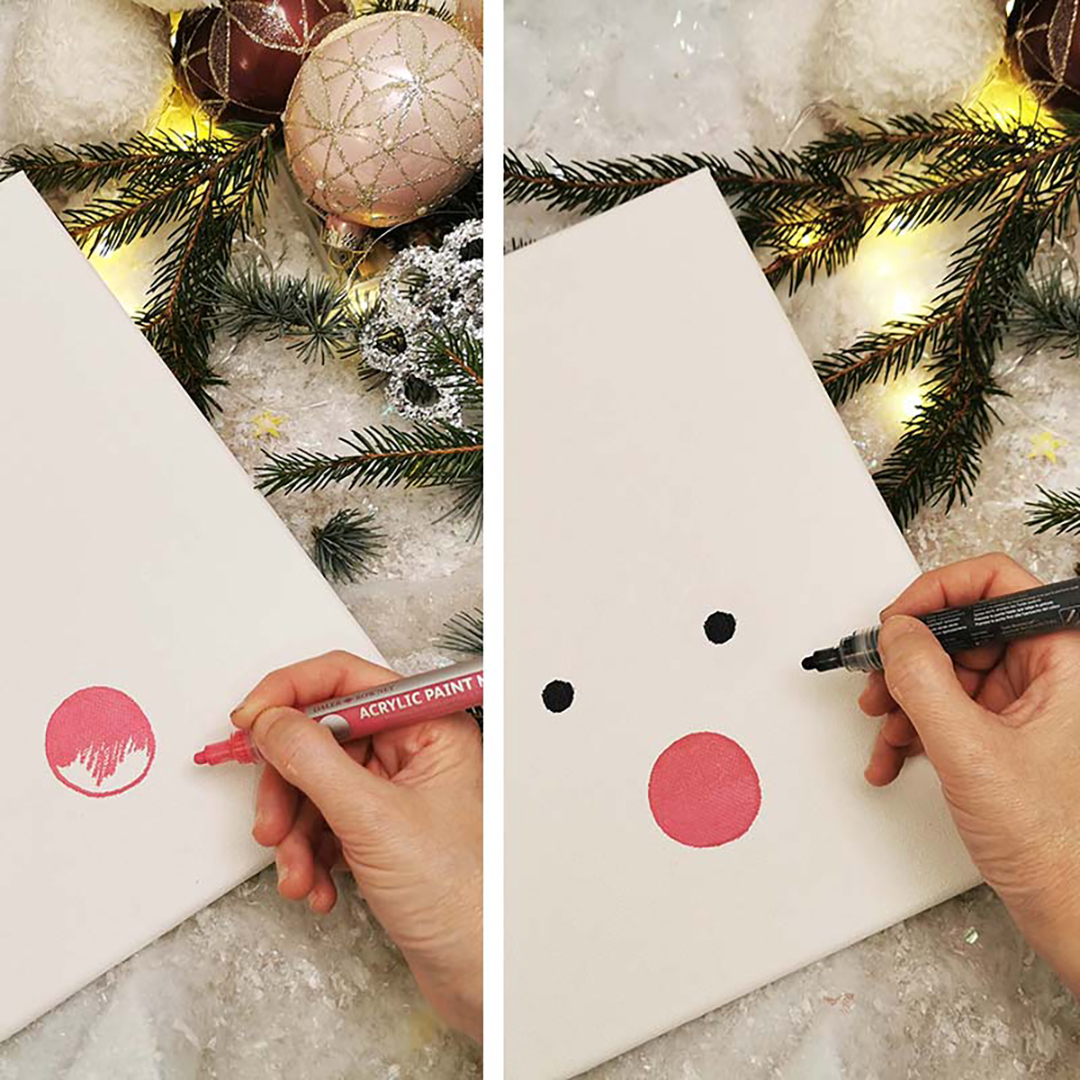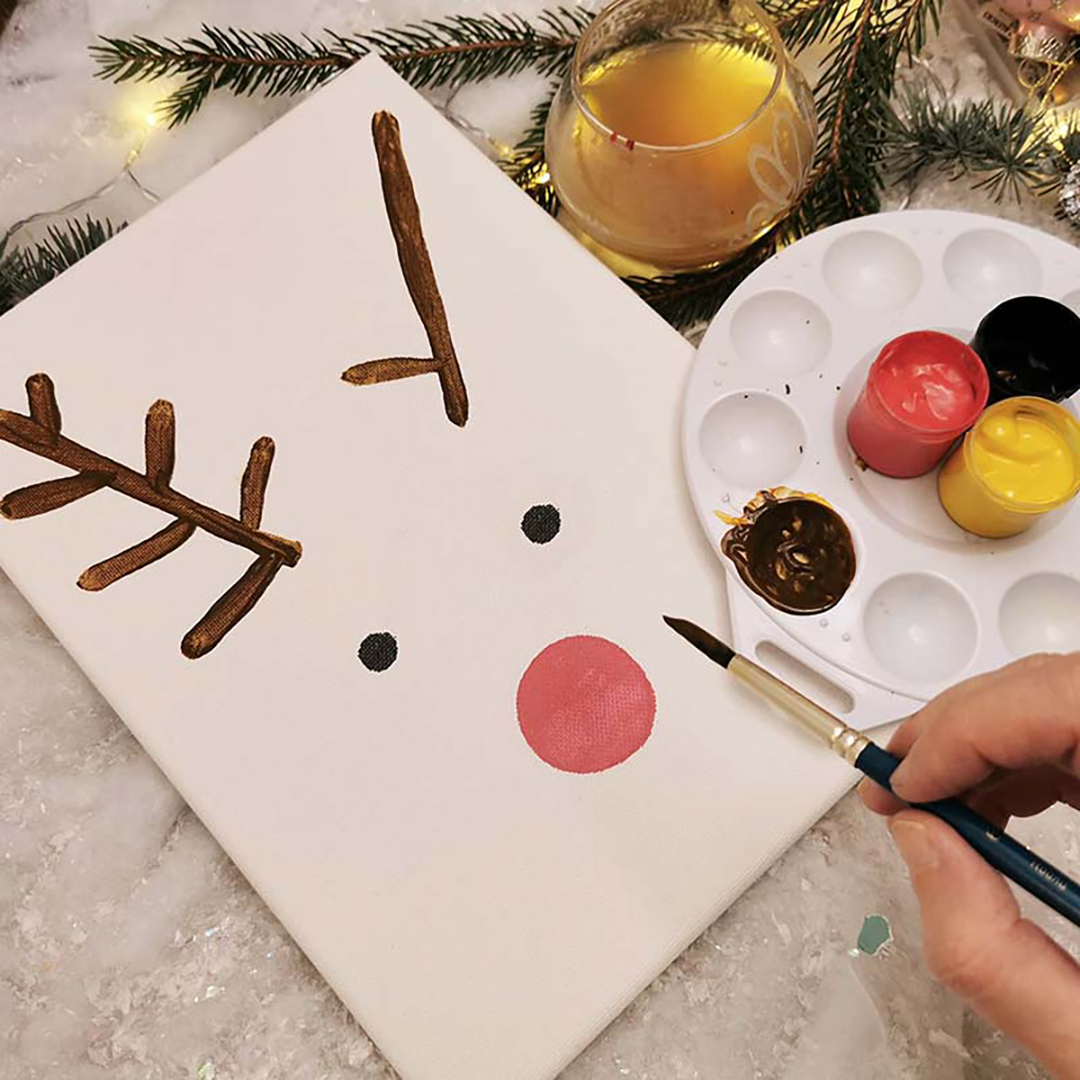 3. The horns of the reindeer
Using the palette, mix red with yellow by adding a touch of black gouache paint to it, you will get brown. This new color will be used for the horns of the reindeer.
Using the paintbrush gorged with brown paint, we can now draw the horns in the upper part of the canvas.
4. The message
Take the red acrylic paint marker again, and hand-write the little message "Merry Christmas" at the bottom of the canvas.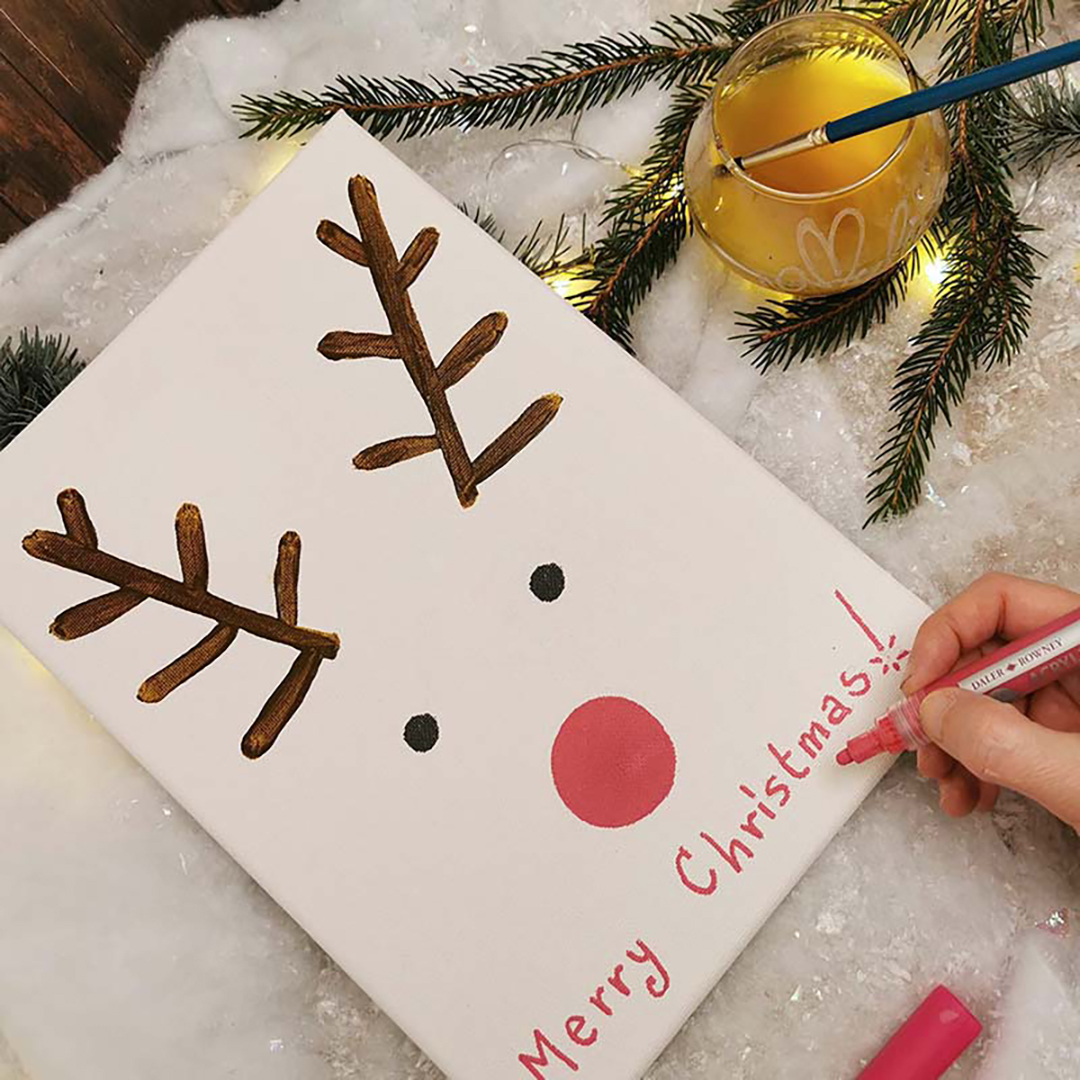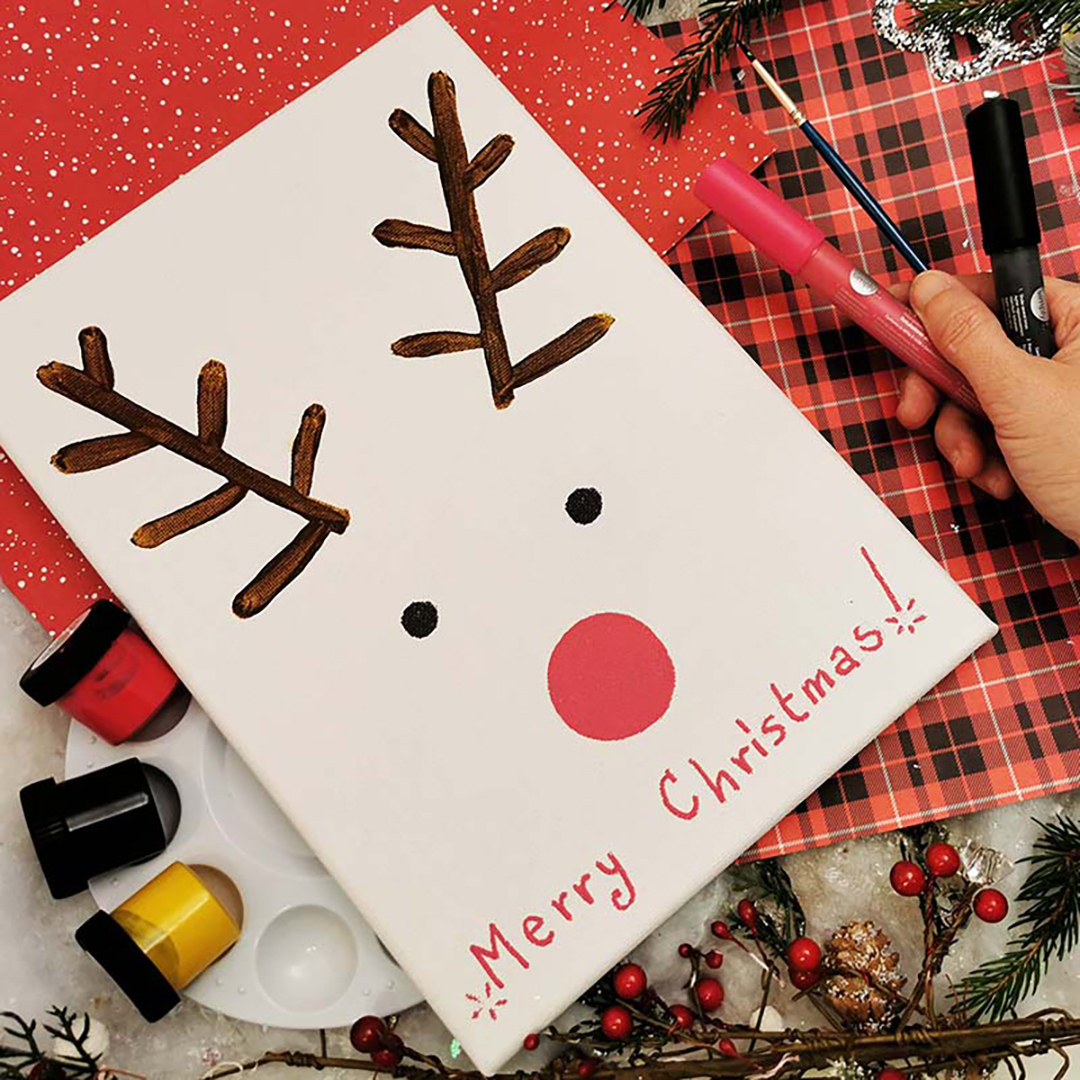 5. The exhibition
The canvas is finished! Now all you must do is find the perfect place to hang the painting.
6. Result and inspiration
Why not in the hall of the house, Rudolph will welcome all your guests!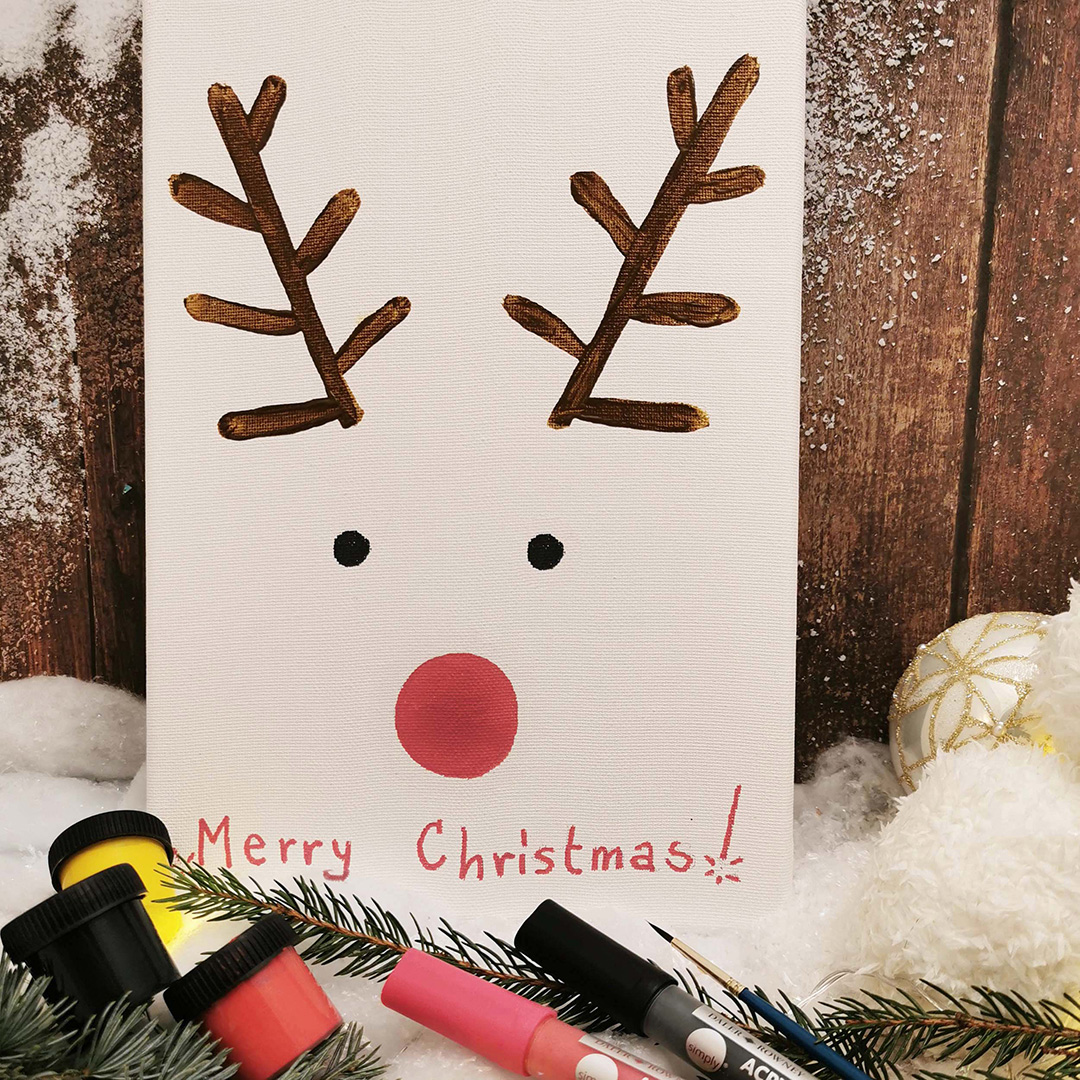 About the artist:

The painter Amylee Paris tirelessly finds her inspiration in colour and nature. Her abstract blooms and portraits shine in several art galleries in the UK.