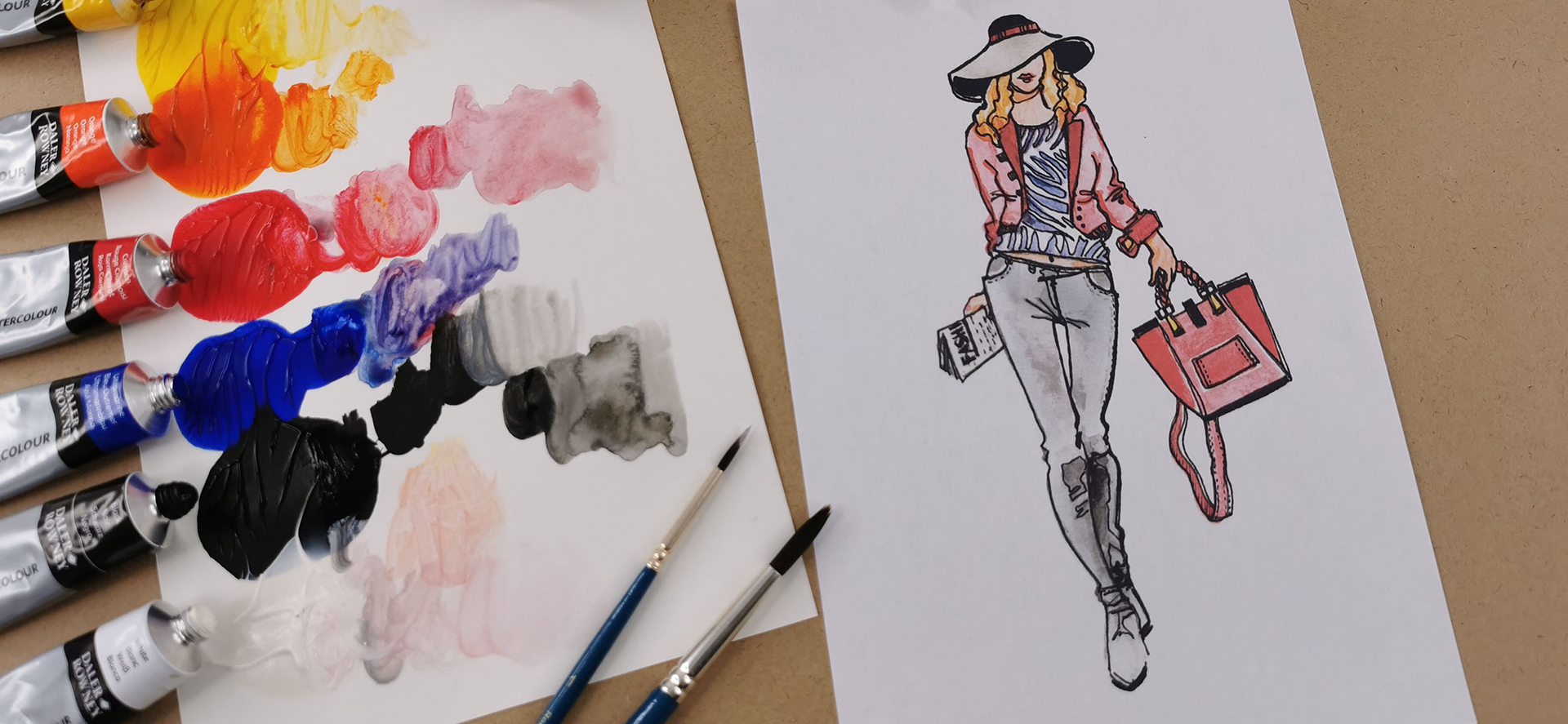 #simplycreate Paint A Fashion Illustration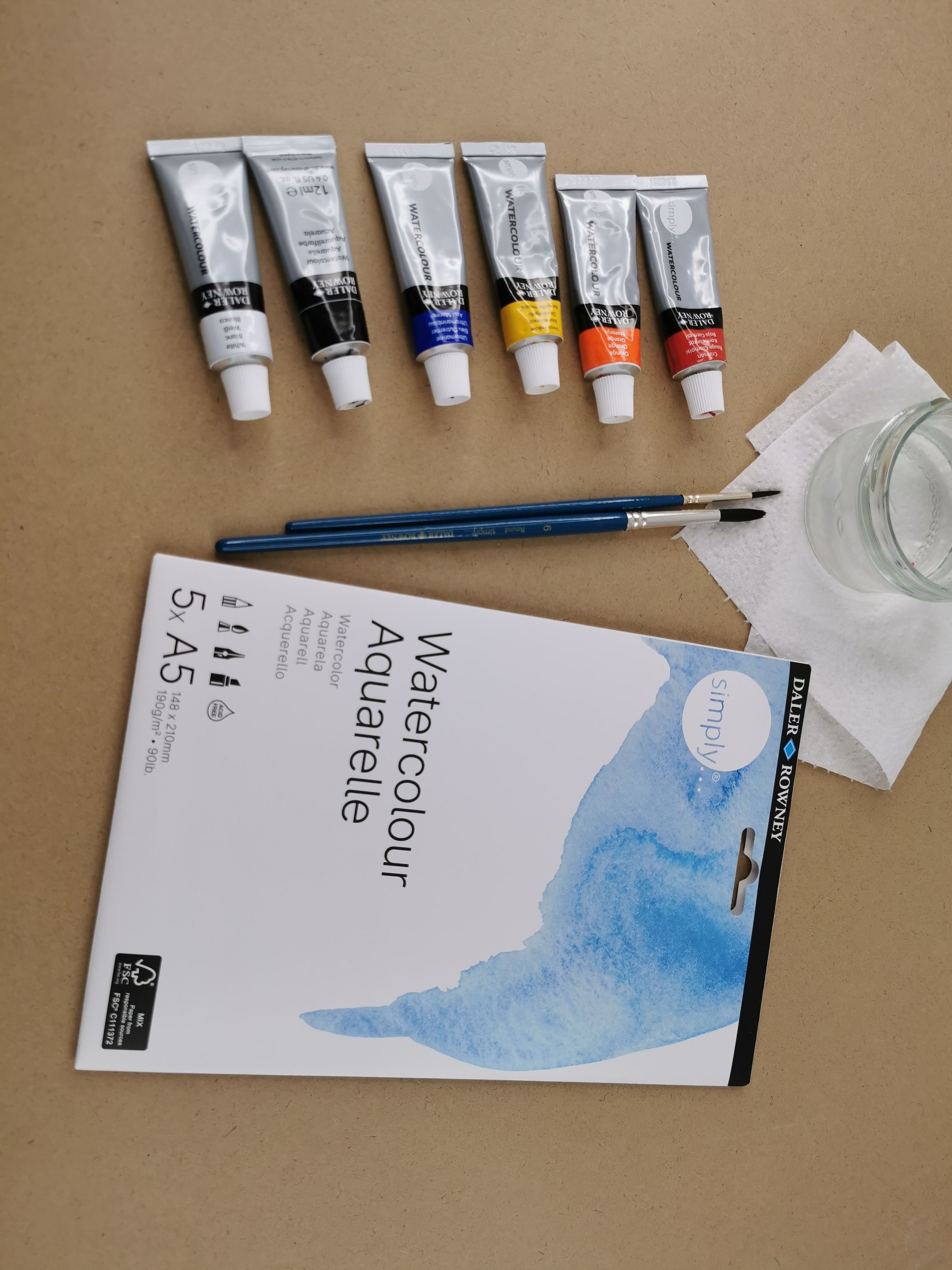 The Materials Needed
• 6 tubes of Simply watercolor paint (black, crimson, ultramarine, deep yellow, white, orange)
• 2 blue handle brushes (round and thin tip)
• 1 watercolor paper support
• 1 container with water
• An old cloth
Step 1: Use The Template
Sit comfortably on a table with all your equipment provided in the set. Group your watercolor colors on a paper to make a small palette. Then use the provided template to help you create your painting.
In this demonstration, we will work on a very stylish illustration.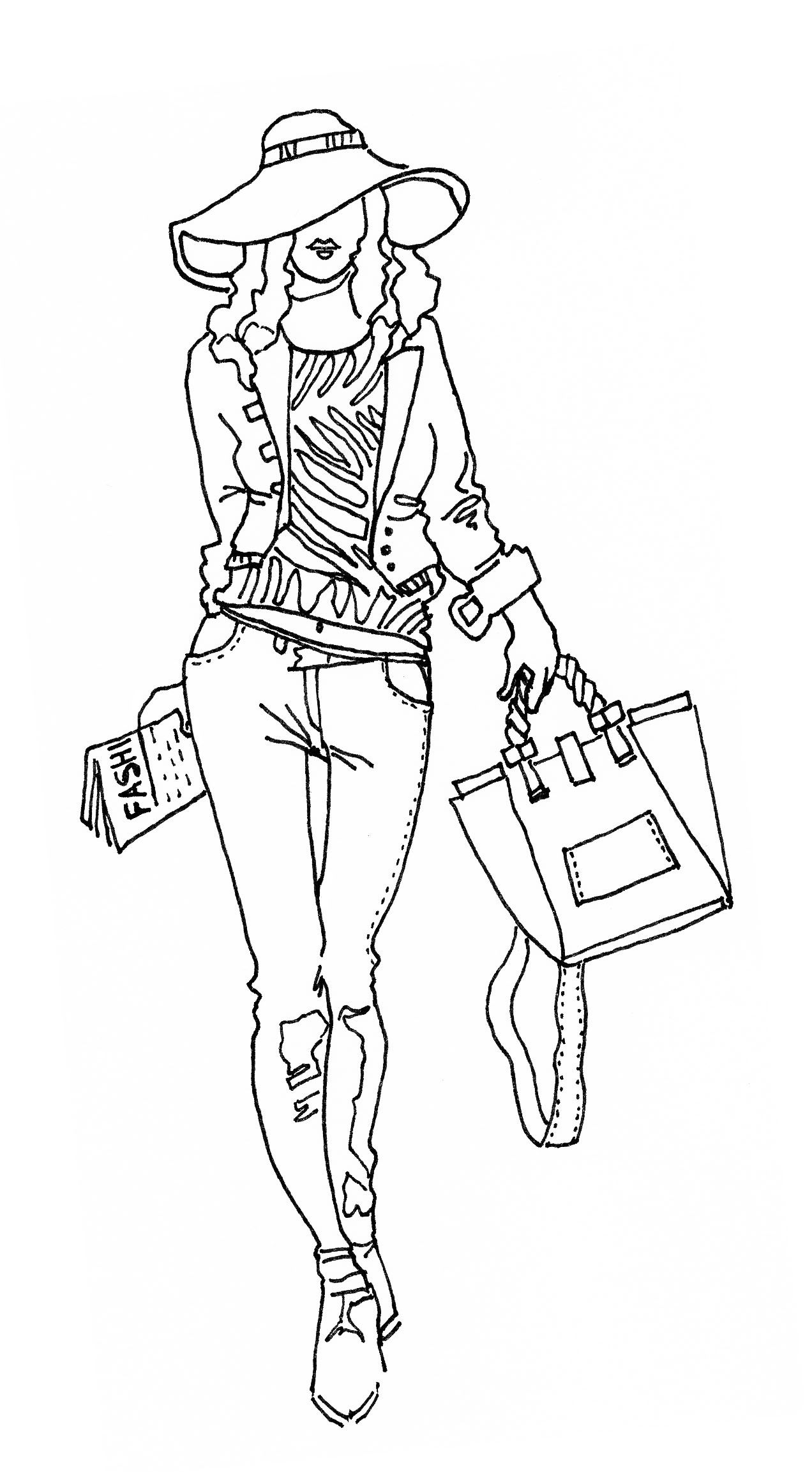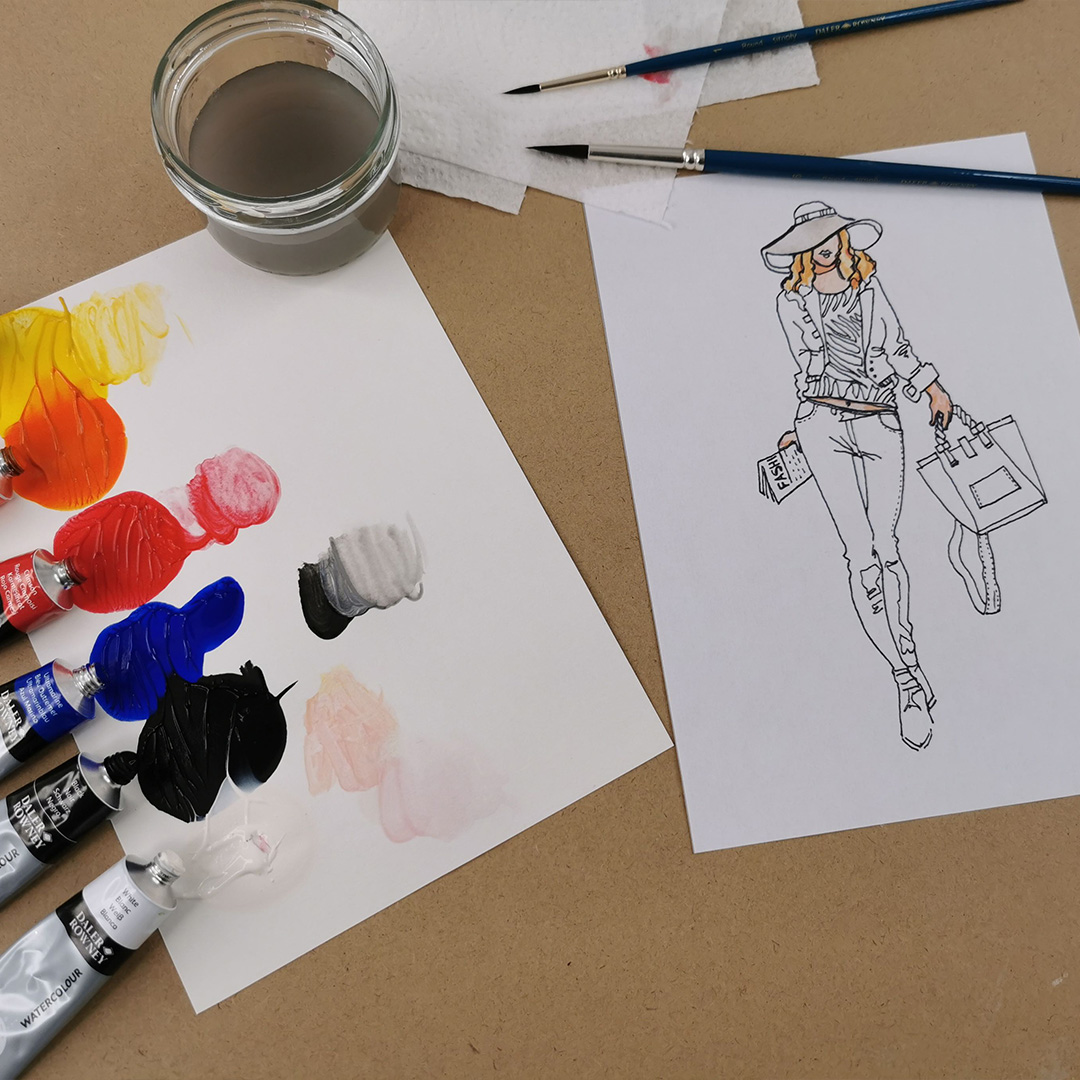 Step 2: Skin & Hair
Mix orange and white to get a very apricot pink pale. Then apply it to the entire skin of the character.
Next, with the yellow and orange, create the hair with dark gradient only on the tips and strands of the hair.
Step 3: Trousers & Hat
To apply the colour of the trousers, hat and newspaper, use the black. Dilute with water or mix with white paint to achieve the very light grey rays. Pure black is used for the inside of the hat.
Good practice: wash the brush well with each colour change.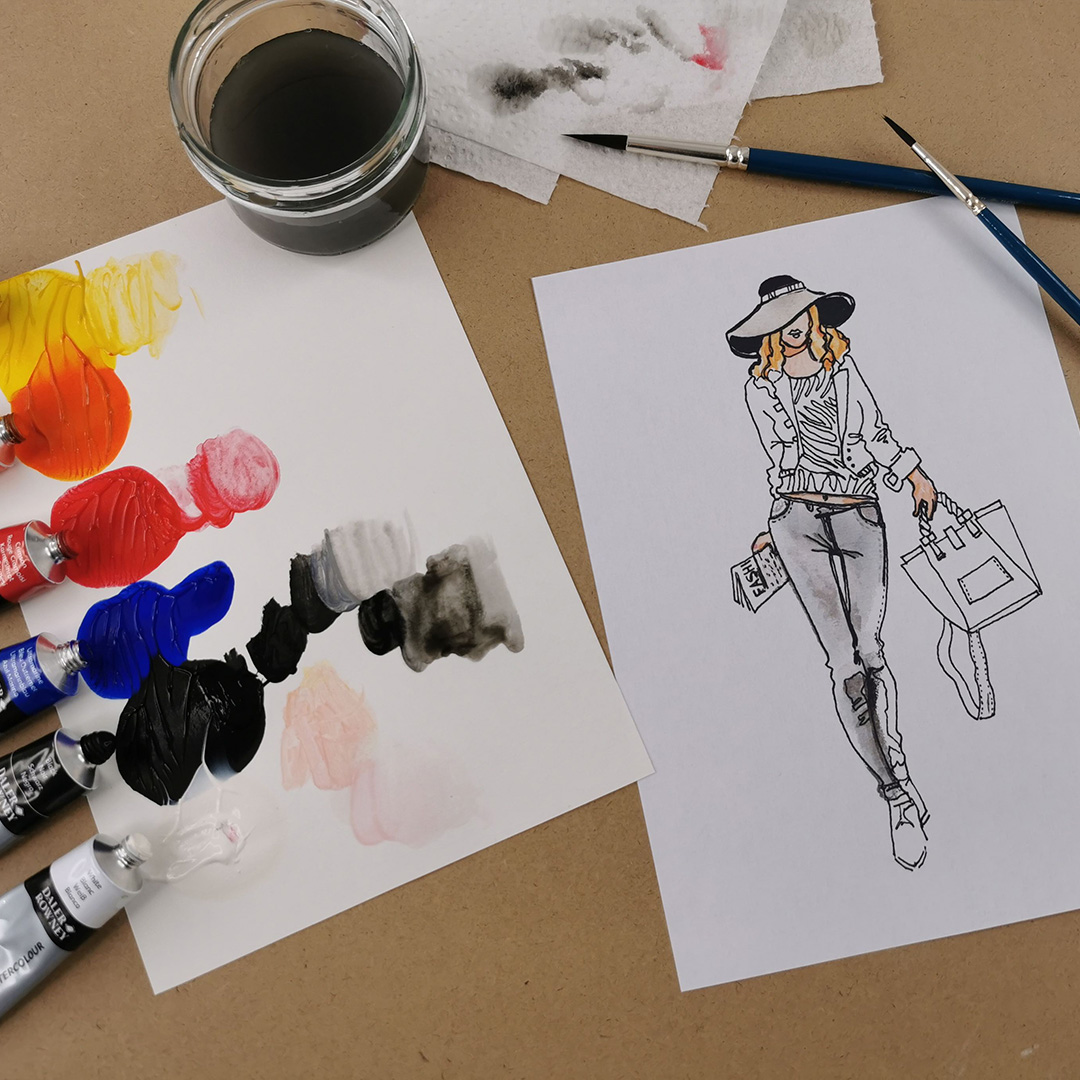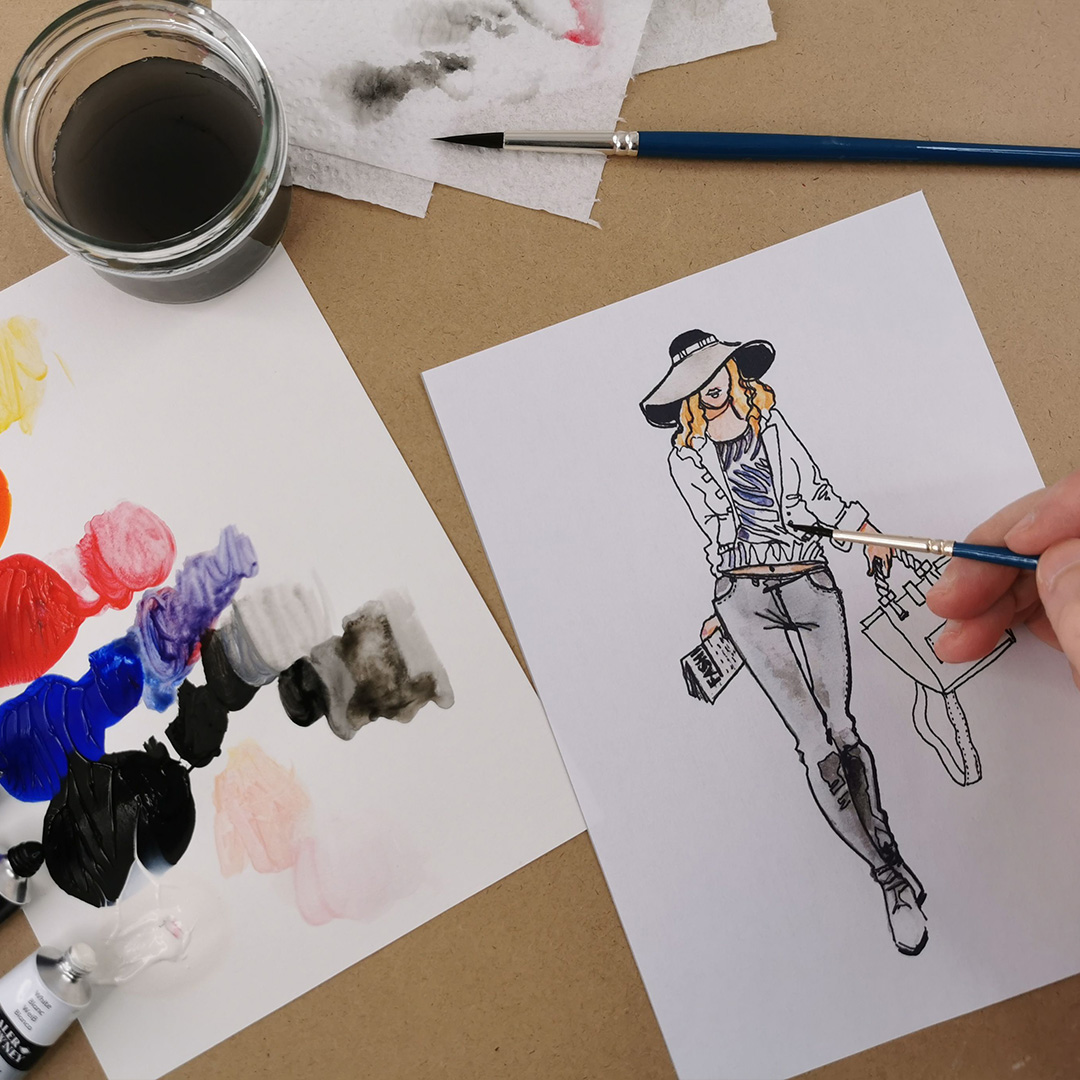 Step 4: The T-Shirt
In this set, you need to create your own purple. For this, mix blue to red. Use purple to fill the zebra t-shirt. To whiten the purple mixture, you can dilute it with water or add a lot of white.
Step 5: Jacket & Handbag
Apply pure red paint on the collar of the jacket, the bag to hand, the ribbon of the hat and the lips of the character.
For the entire jacket and the front part of the purse, simply dilute the red with water to create a faded pink.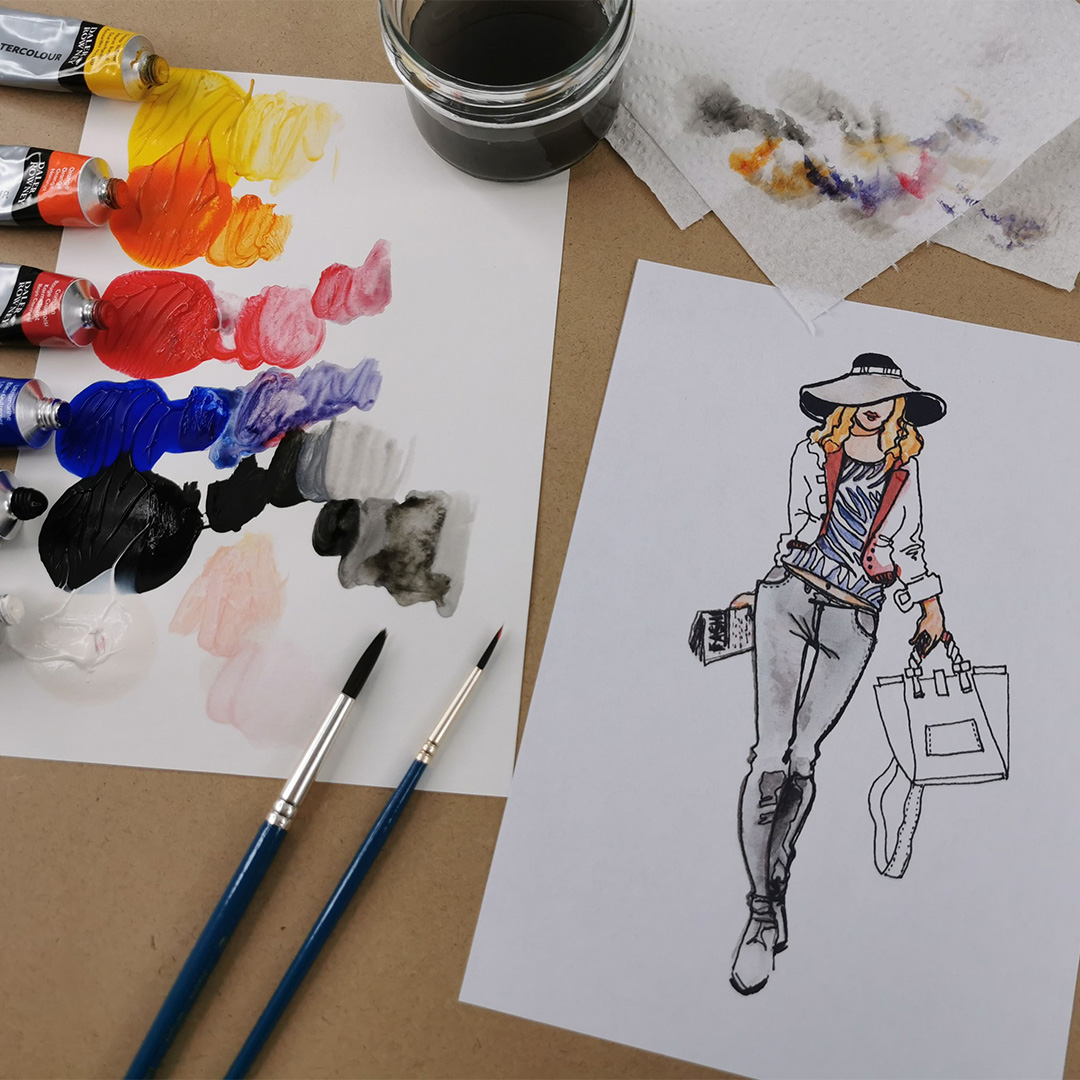 About the artist:

The painter Amylee Paris tirelessly finds her inspiration in colour and nature. Her abstract blooms and portraits shine in several art galleries in the UK.