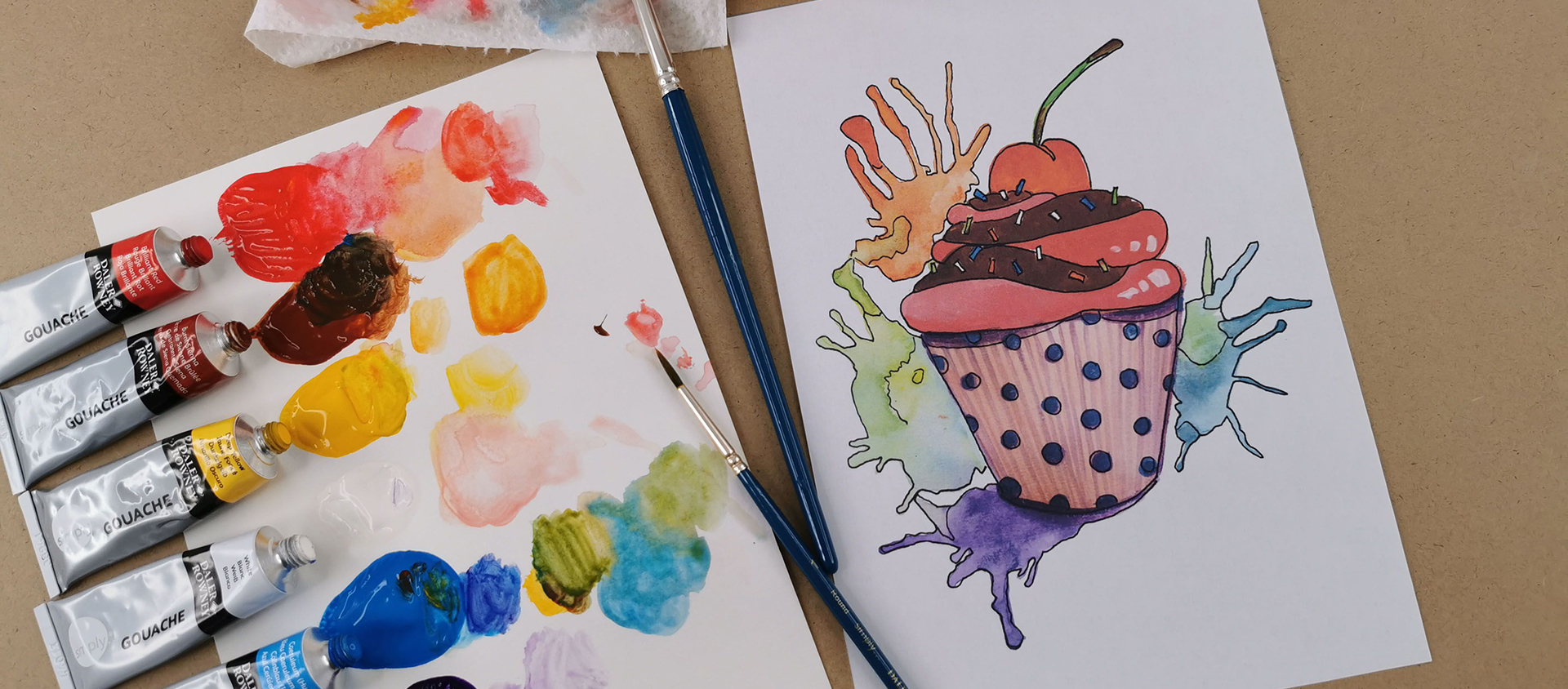 #simplycreate Paint A Cute Cupcake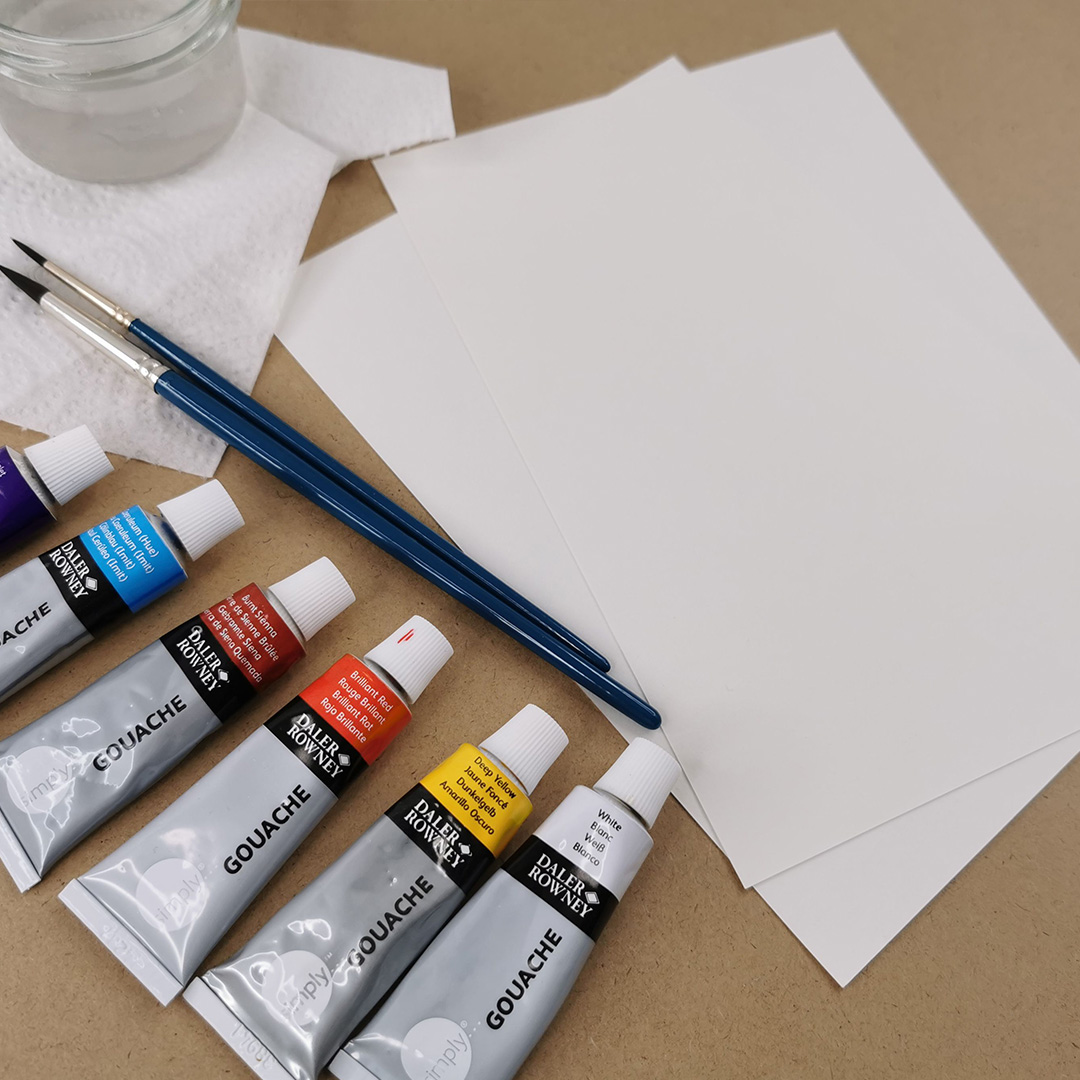 The Materials Needed
• 6 tubes of Simply gouache paint (burnt sienna, white, deep yellow, coeruleum, primary red, purple)
• 2 blue handle brushes (round and thin tip)
• 1 paper medium
• 1 container with water
• An old cloth
Step 1: Use The Template
Sit comfortably on a table with all your equipment provided in the set. Group your gouache colors on a paper to make you a small palette. Then use the provided template of the set to help you create your painting. In this demonstration, we will work on a gourmet and sweet design - a cute cupcake.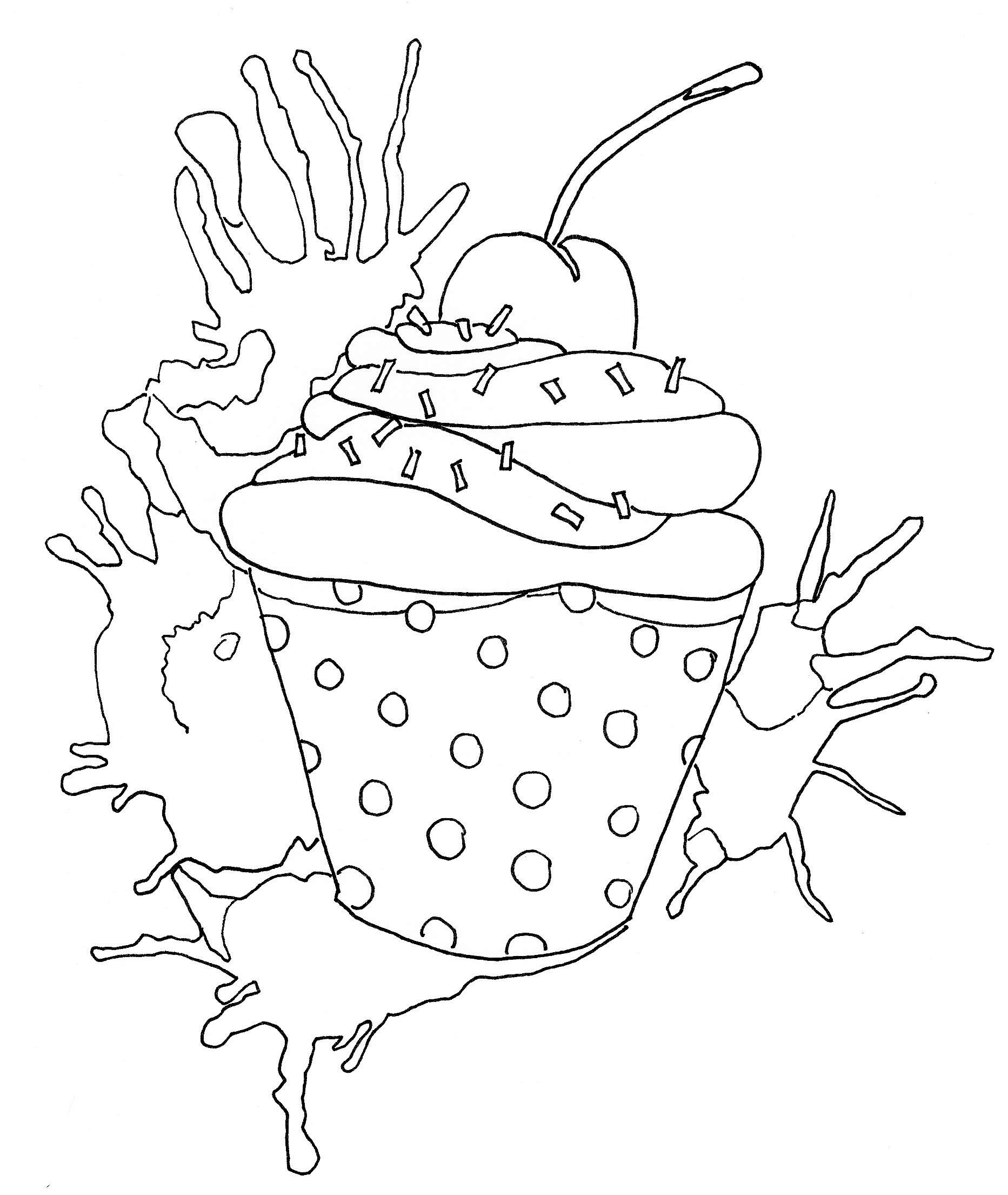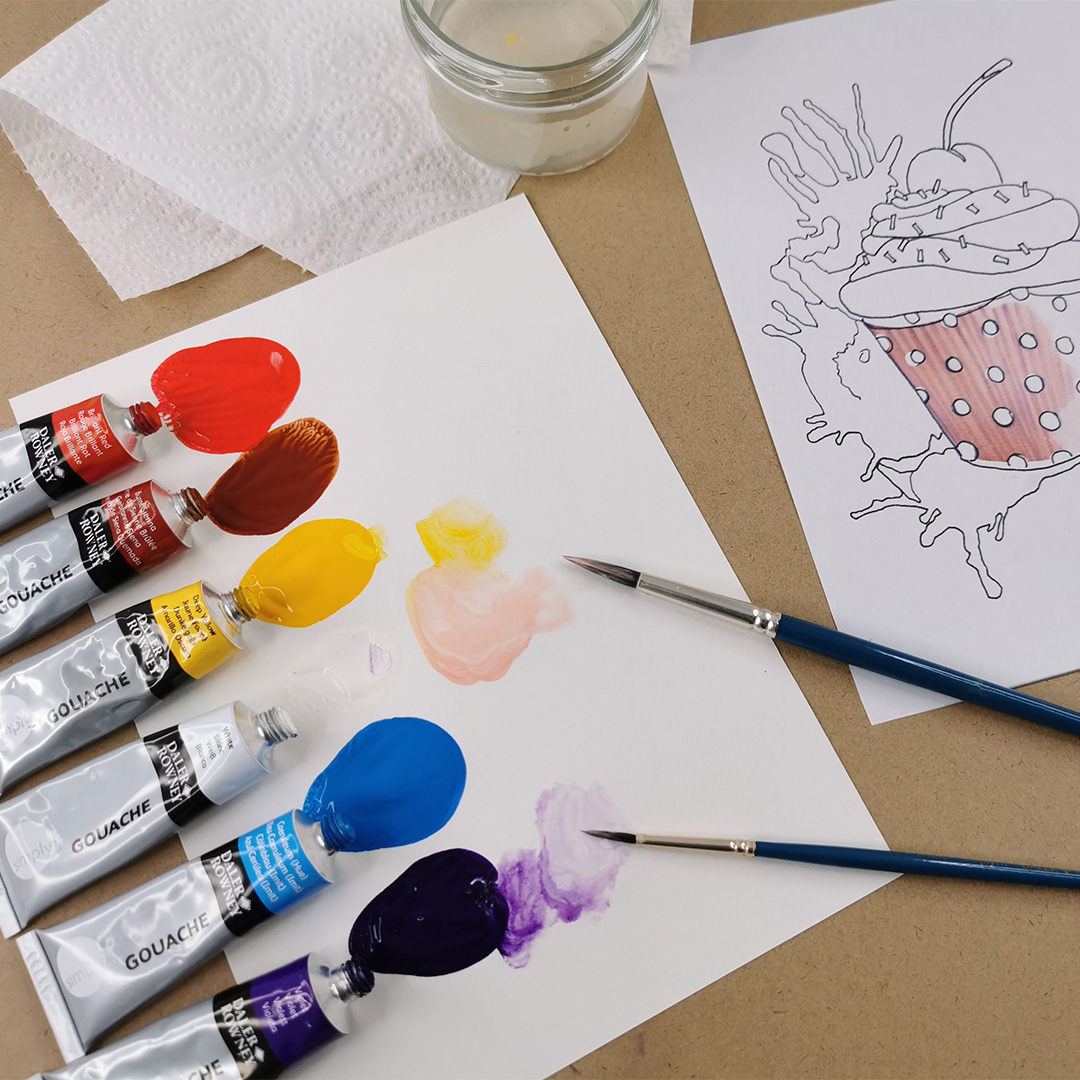 Step 2: The Cupcake Case
Mix yellow, white and red to get a pale pink. Then apply the pink on the cupcake box, avoiding the polka dot pattern.
Step 3: Purple Shadows
Use purple to fill the peas and shadows of the Cupcake. Then mix the purple with white to get a purple that will be used to create the shadows of the folds of the cupcake box.


Good to know: wash the brush well with each colour change.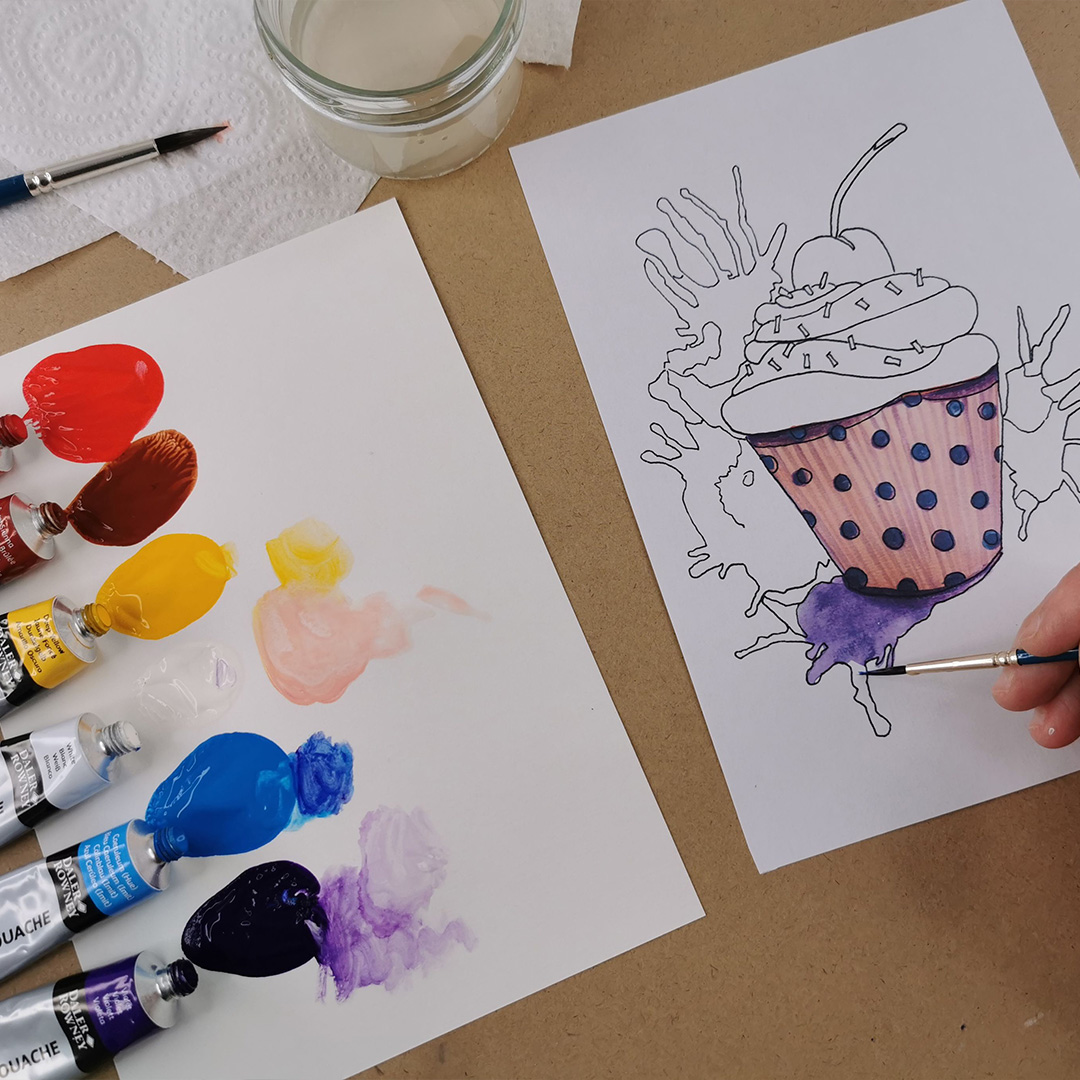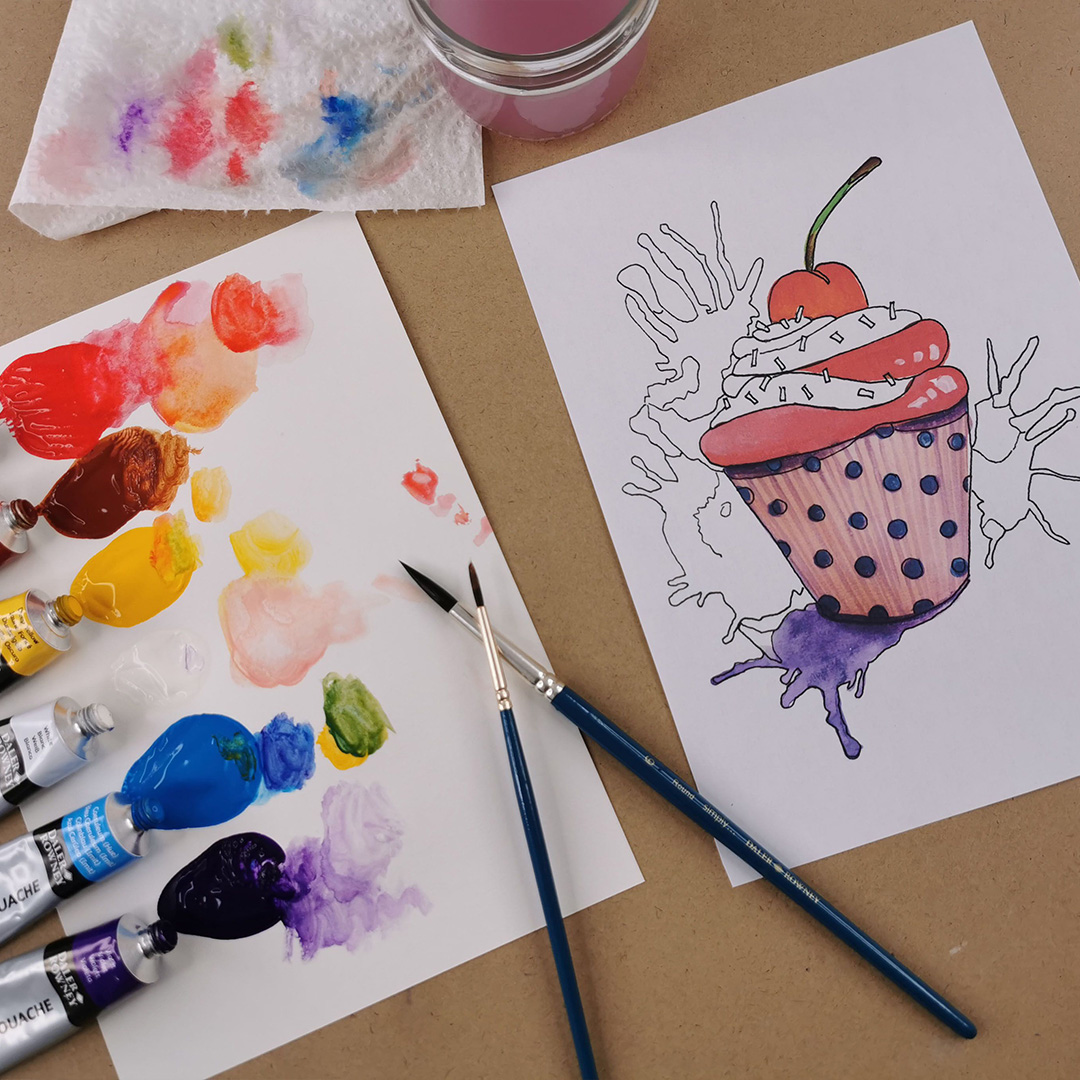 Step 4: The Filling & The Cherry
Use the reds to tint the cupcake trim. Cherry colour cream has a hint of white in its mixture for give a creamy red while the red of the cherry has a hint of colour yellow to make it more vibrant. To bring shine to the cream, add 3 touches of white on the side right of the cream. By mixing blue with a little yellow, you get a green. This green associated with the burnt sienna will allow you to give its colour to the tail of the cherry.
Step 5: Chocolate Glaze
With the undiluted sienna burnt, apply several layers generous to make a dark chocolate icing. For multicolored vermicelli, I recommend you to use the fine tip brush. Then apply several colours with vermicelli to give a festive and gourmet spirit to the whole cupcake.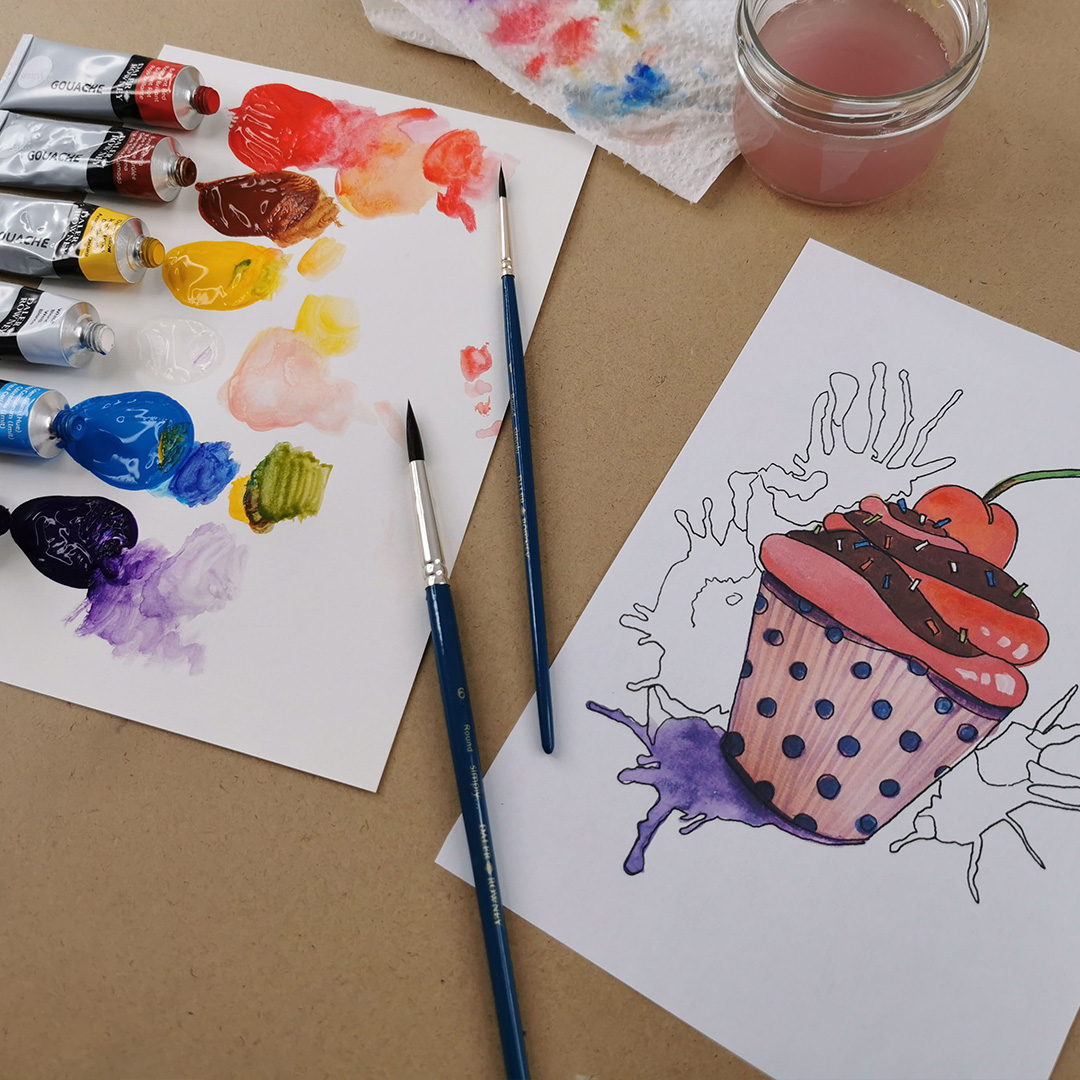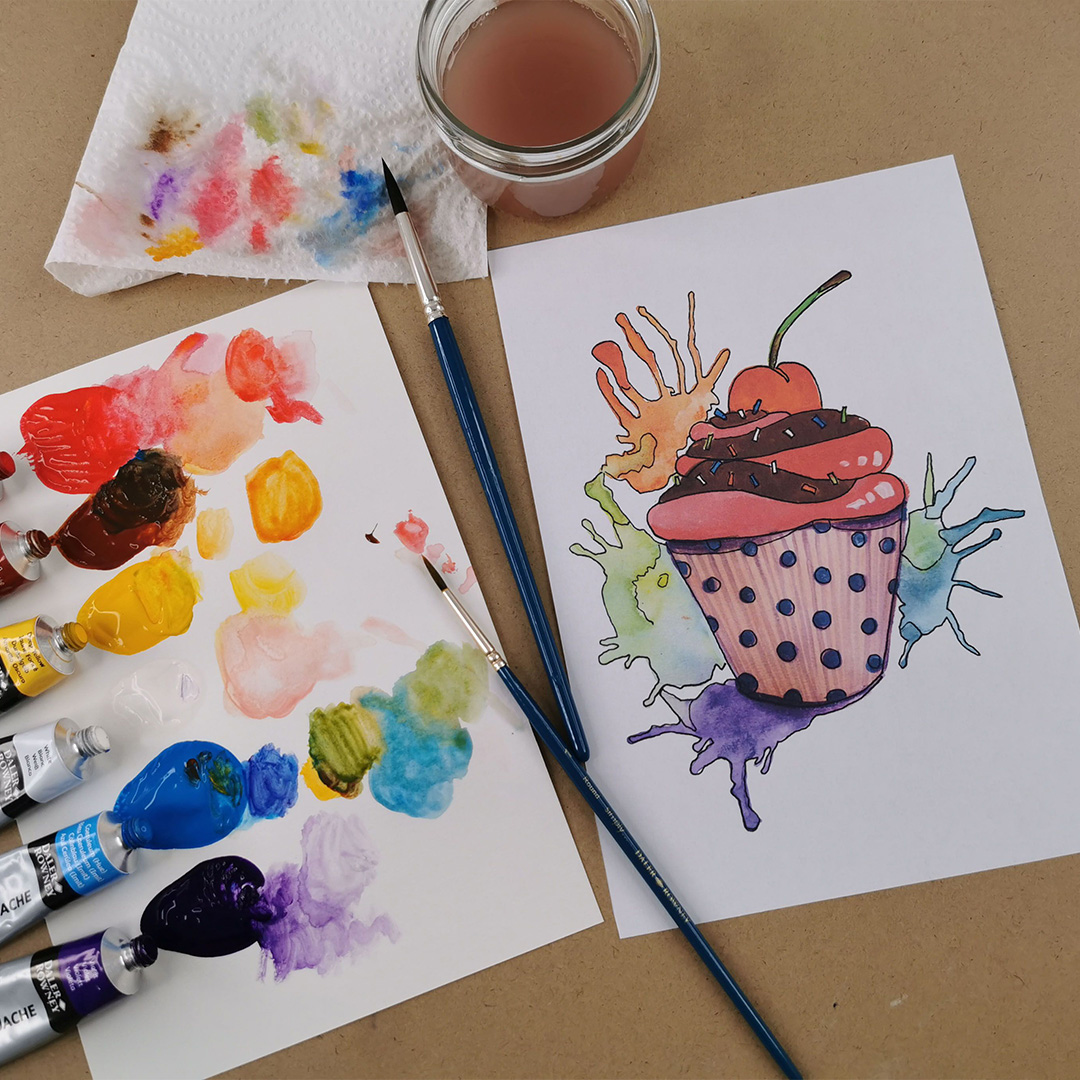 Step 6: Paint Splashes
We arrive at the last stage of the painting to finalise the whole. To create watercolour effects with paint splashes, two solutions are available to you: either add white in your mixtures of colours or dilute your mixtures with water. To create light greens, you need a tiny bit of deep yellow mixed with blue. To create oranges, you need to combine red with yellow. Do not hesitate to change the colour of your splashes if you like!


Good to know: the deep yellow is a very powerful yellow, so it's a good idea to dilute it by adding water or white to create a less bright yellow.
About the artist:

The painter Amylee Paris tirelessly finds her inspiration in colour and nature. Her abstract blooms and portraits shine in several art galleries in the UK.