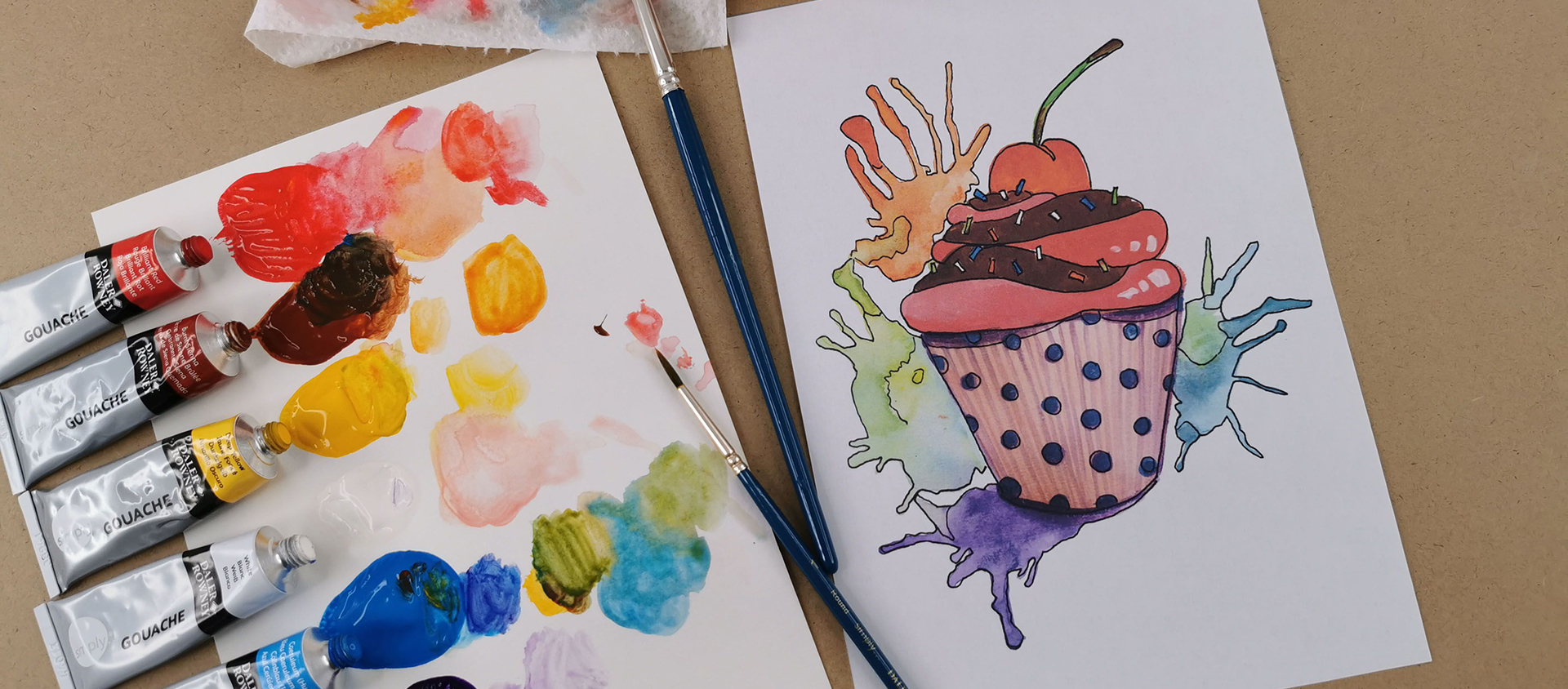 #simplycreate Still Life Painting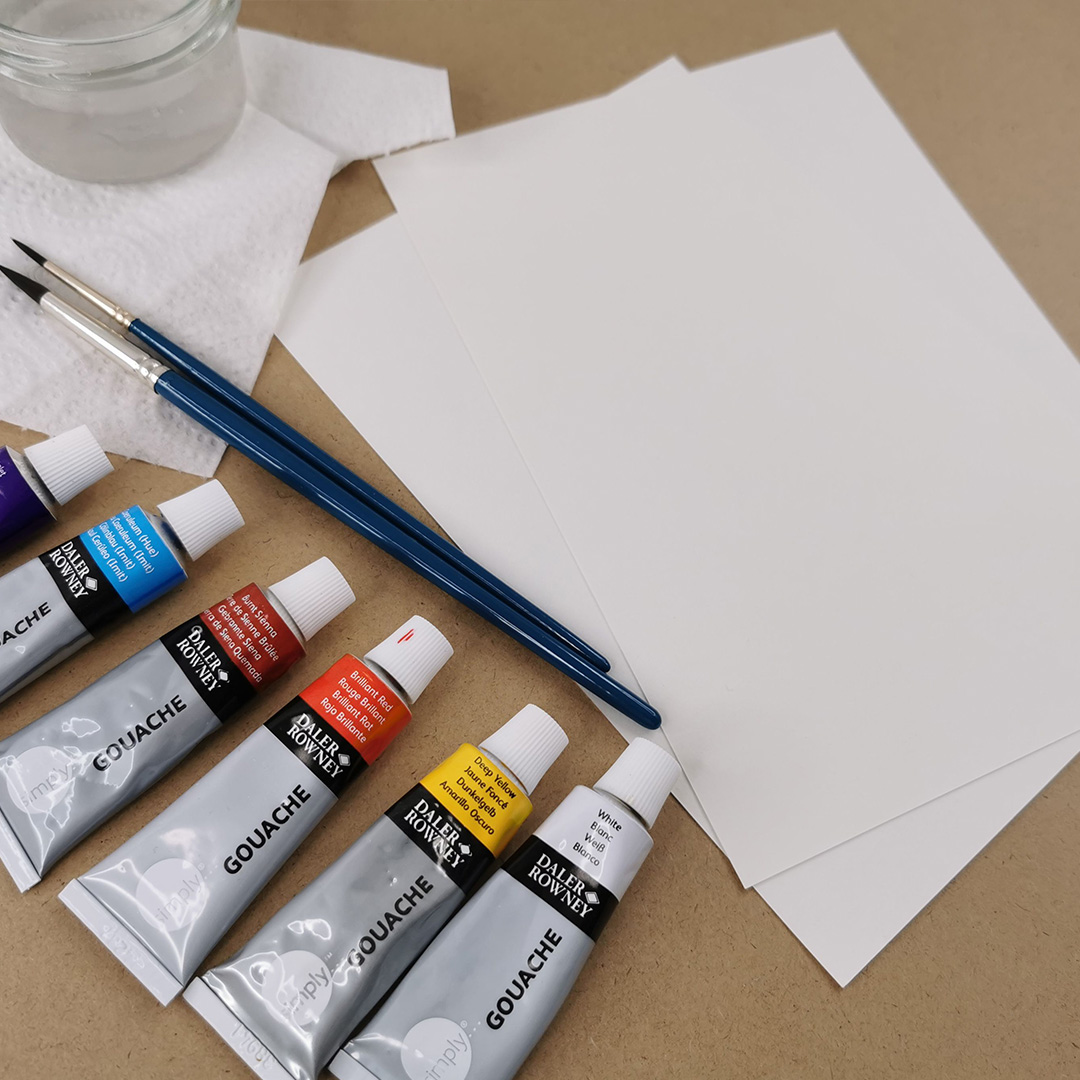 The materials in your kit
• 6 x 12ml tubes of Simply Gouache Paint (Burnt Sienna, White, Deep Yellow, Coeruleum, Primary Red, Purple)
• 2 x Watercolour Round Brushes
• 3 x Preprinted Cup Cake design watercolour paper sheets
• 1 x Colour Mixing Guide
Please add
• 1 x Glass of Water
• 1 x Kitchen Roll
How to Paint a Still Life with Gouache
Learn how to use opaque watercolour gouache paints with the Still Life Painting activity set that comes with the template, paint brushes and gouache paint you need to create a cute cupcake! This step-by-step guide has been created by Daler-Rowney artist Amylee Paris, and is easy for beginners to follow to explore gouache paint!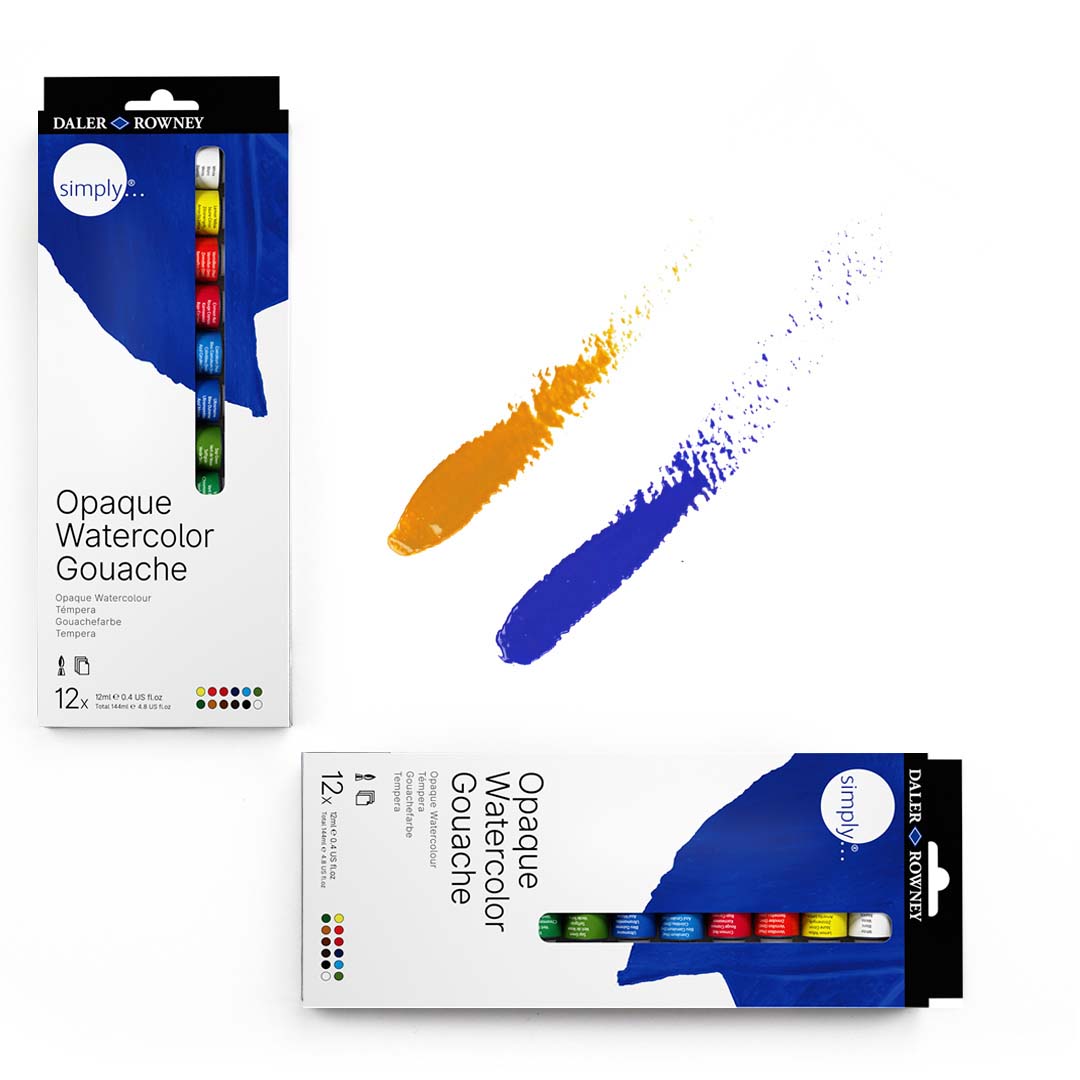 Simply Gouache
Daler-Rowney Simply Gouache can be used straight from the tube and have excellent covering power. Available in a wide variety of colours, Simply Gouache offers great value for money and an easy entry point for artists and hobbyists looking to experiment with gouache.
MORE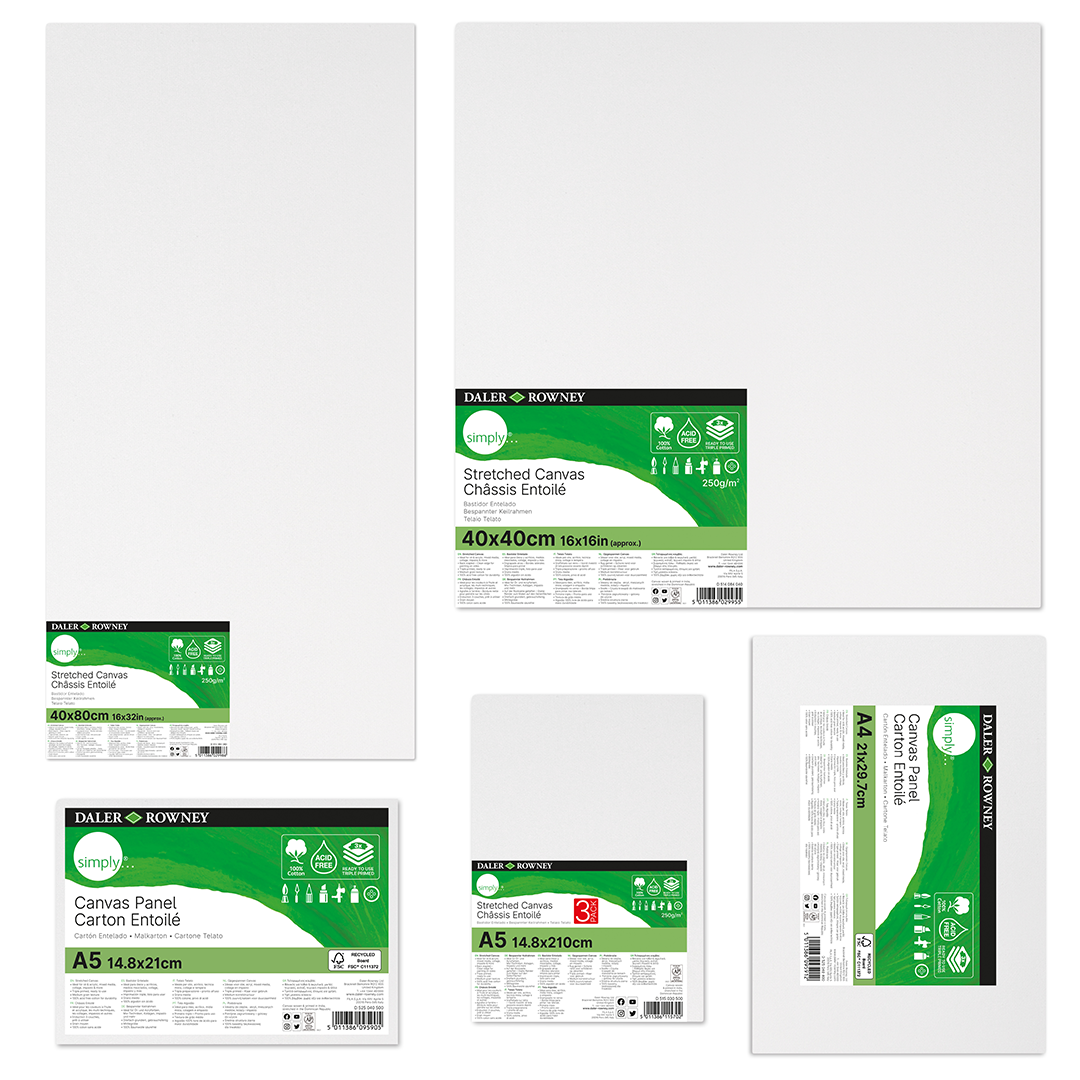 Simply Canvas
Daler-Rowney Simply Canvases feature a medium grain textured 250gsm acid free canvas, triple primed and ready for use which is available in a comprehensive range of shapes and sizes.
MORE
About the artist:

The painter Amylee Paris tirelessly finds her inspiration in colour and nature. Her abstract blooms and portraits shine in several art galleries in the UK.