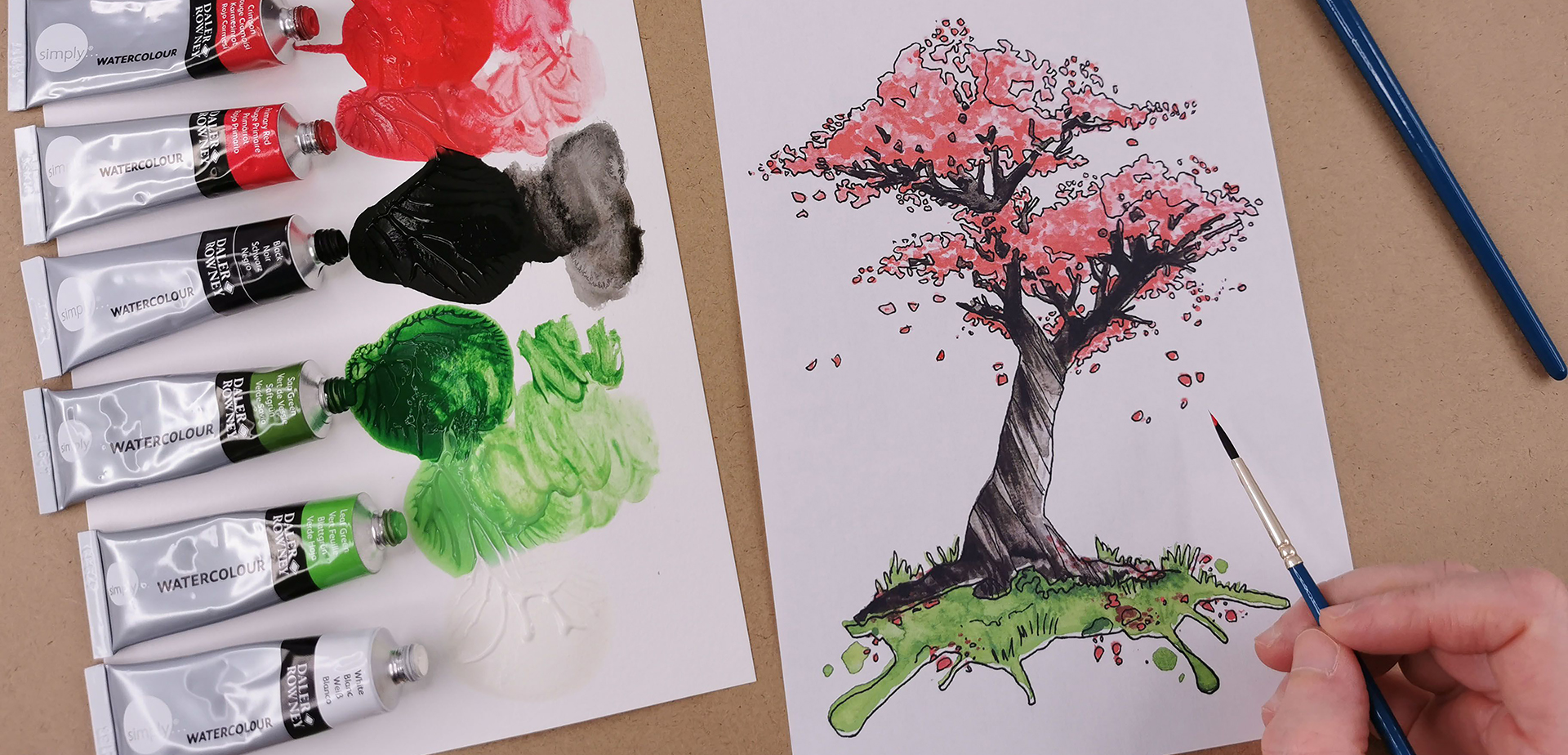 #simplycreate Paint A Cherry Blossom Tree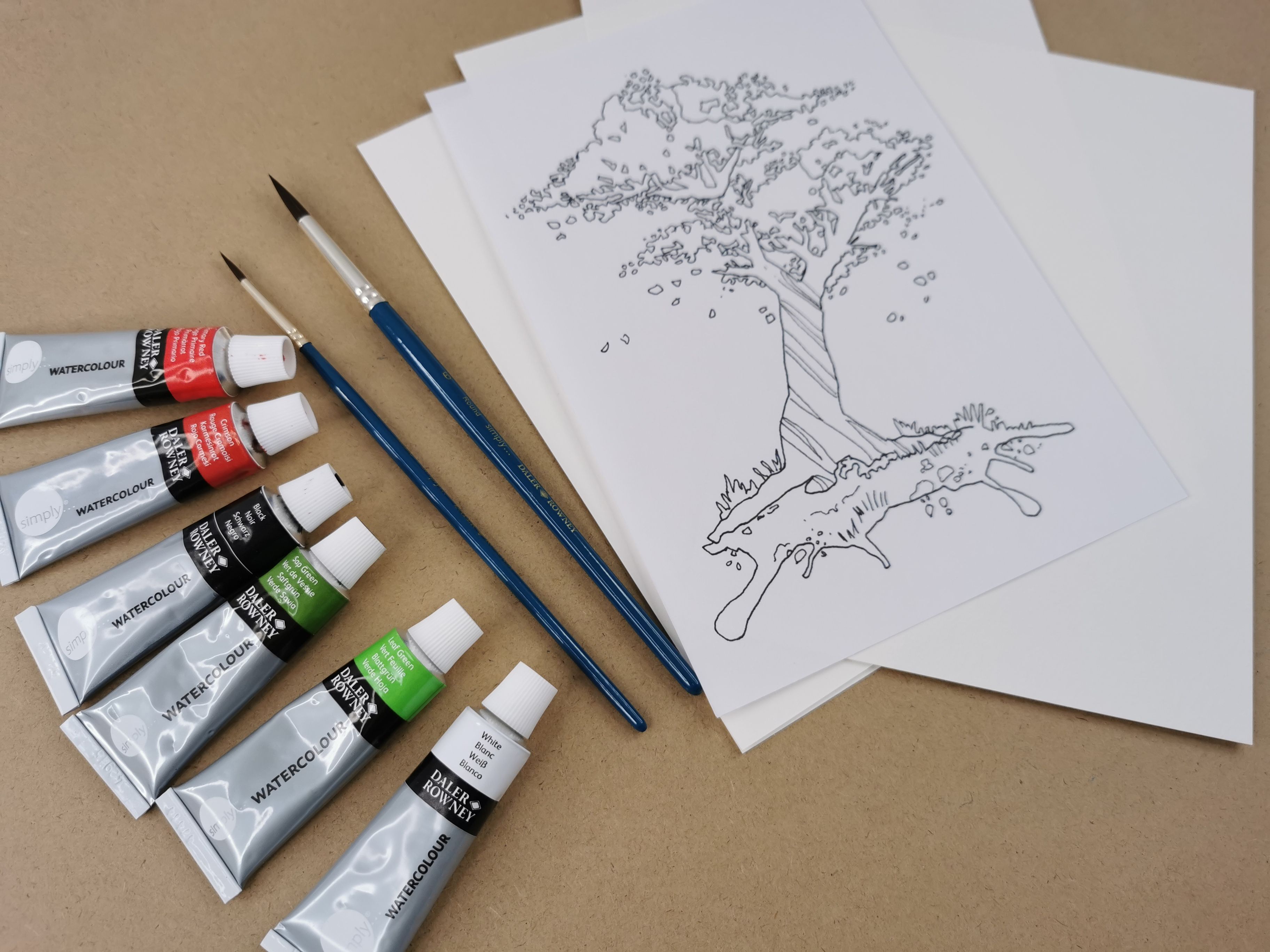 The Materials Needed
• 6 tubes of Simply watercolor paints(Crimson, black, white, primared red, sap green, leaf green)
• 2 watercolor brushes (round and thin tip)
• 1 paper medium
• 1 container with water
• An old cloth
Step 1: Use The Template
Sit comfortably on a table with all your equipment provided in the set. Group your watercolor colors on a paper to make you a palette. Then use the provided template of the set to help you create your paint. In this demonstration, we will work on a romantic design romantic and the clearest announcement that spring has arrived: a Japanese cherry tree in full bloom.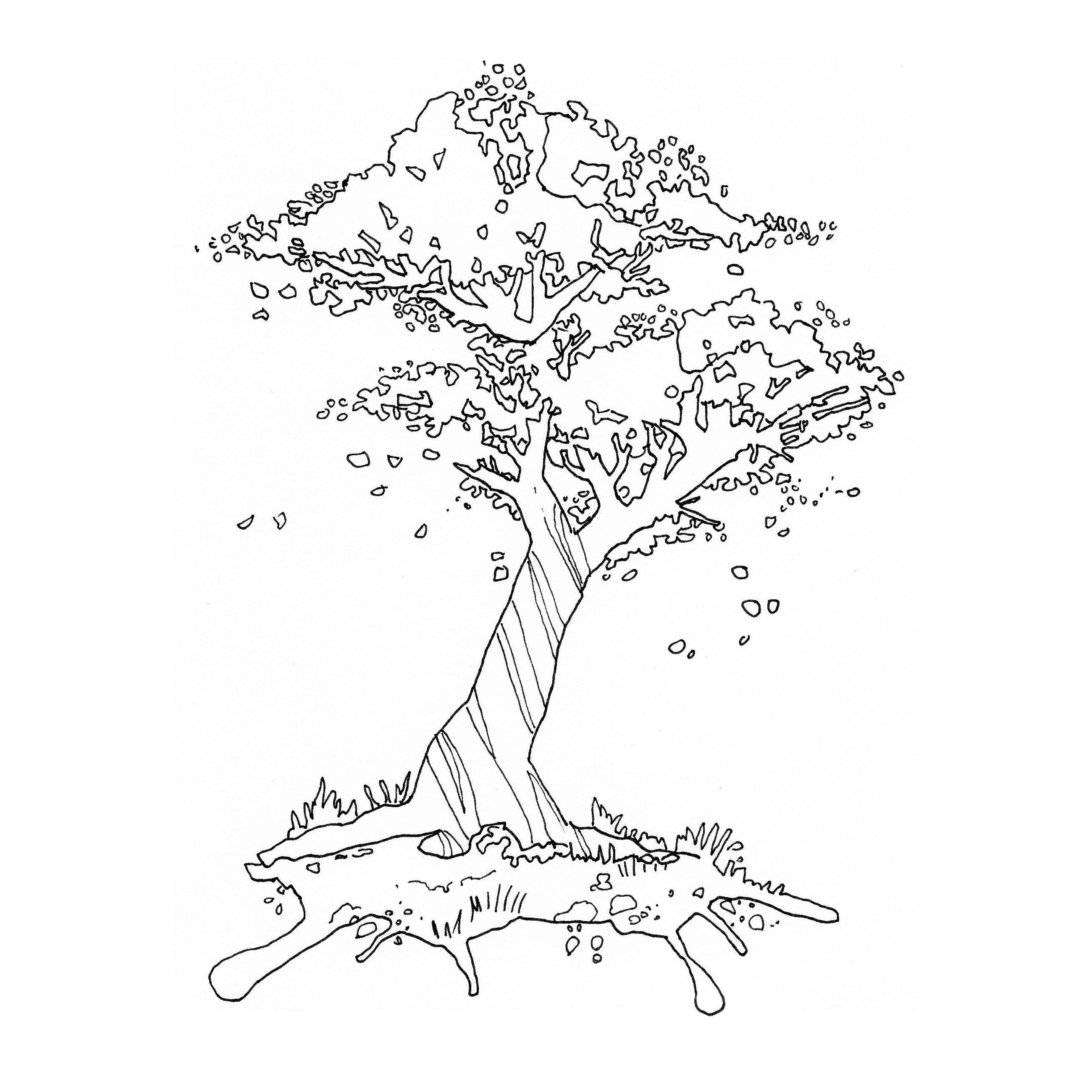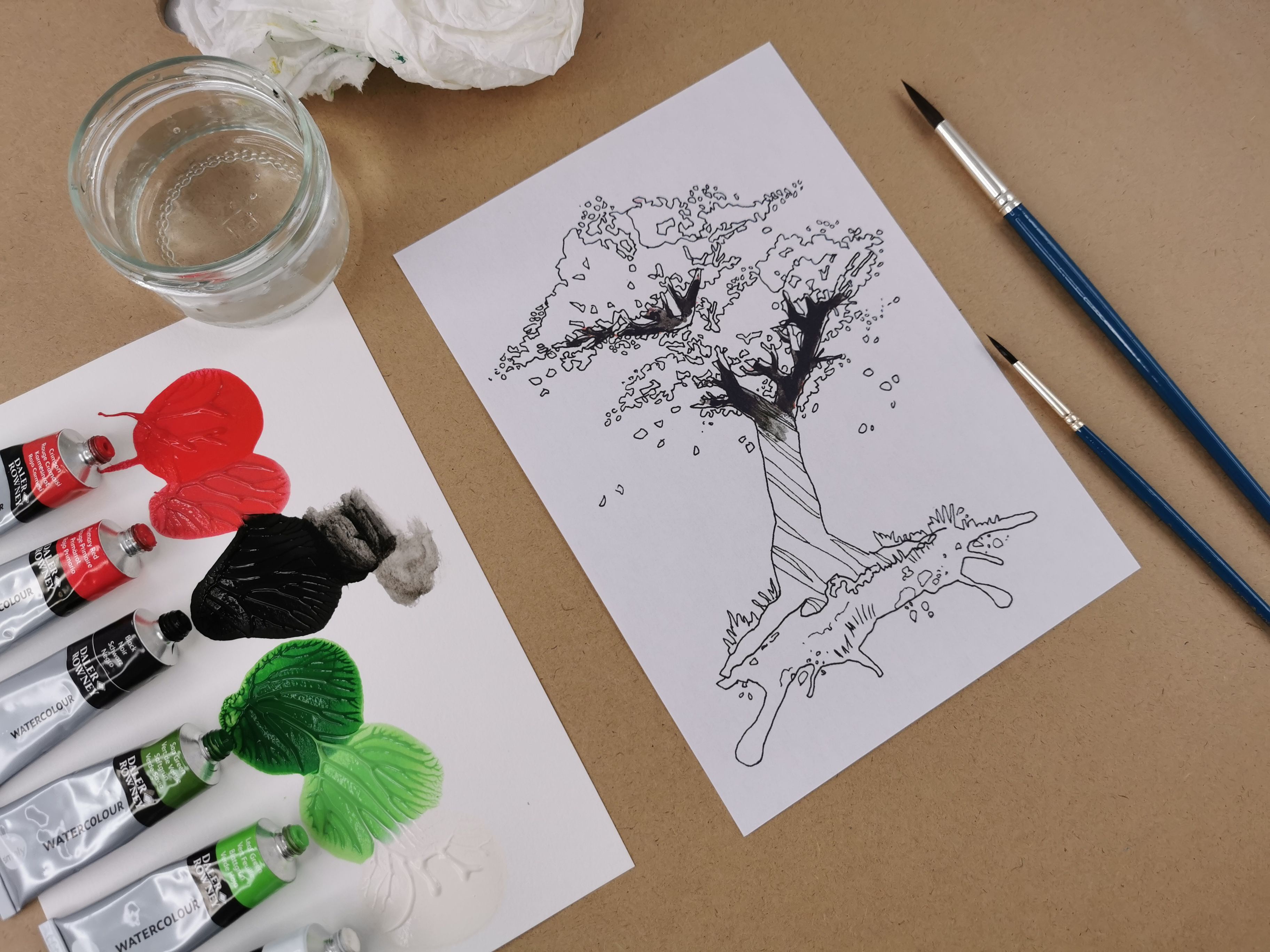 Step 2: The Trunk of The Tree
From the black, start with the upper branches of the tree and go down little by little following the graphics. Dilute the black color with water to create variations in the branches and trunk of the tree. For a more natural effect, the color does not need to be uniform.
Step 3: The Greys
Some cherry trees in Japan have twisted branches. On this model, the trunk has a nice graphic that it is interesting to bring out with the application of colours. With water, dilute the black paint to work with more grey shades. It is possible to add white to black to create
a more opaque grey.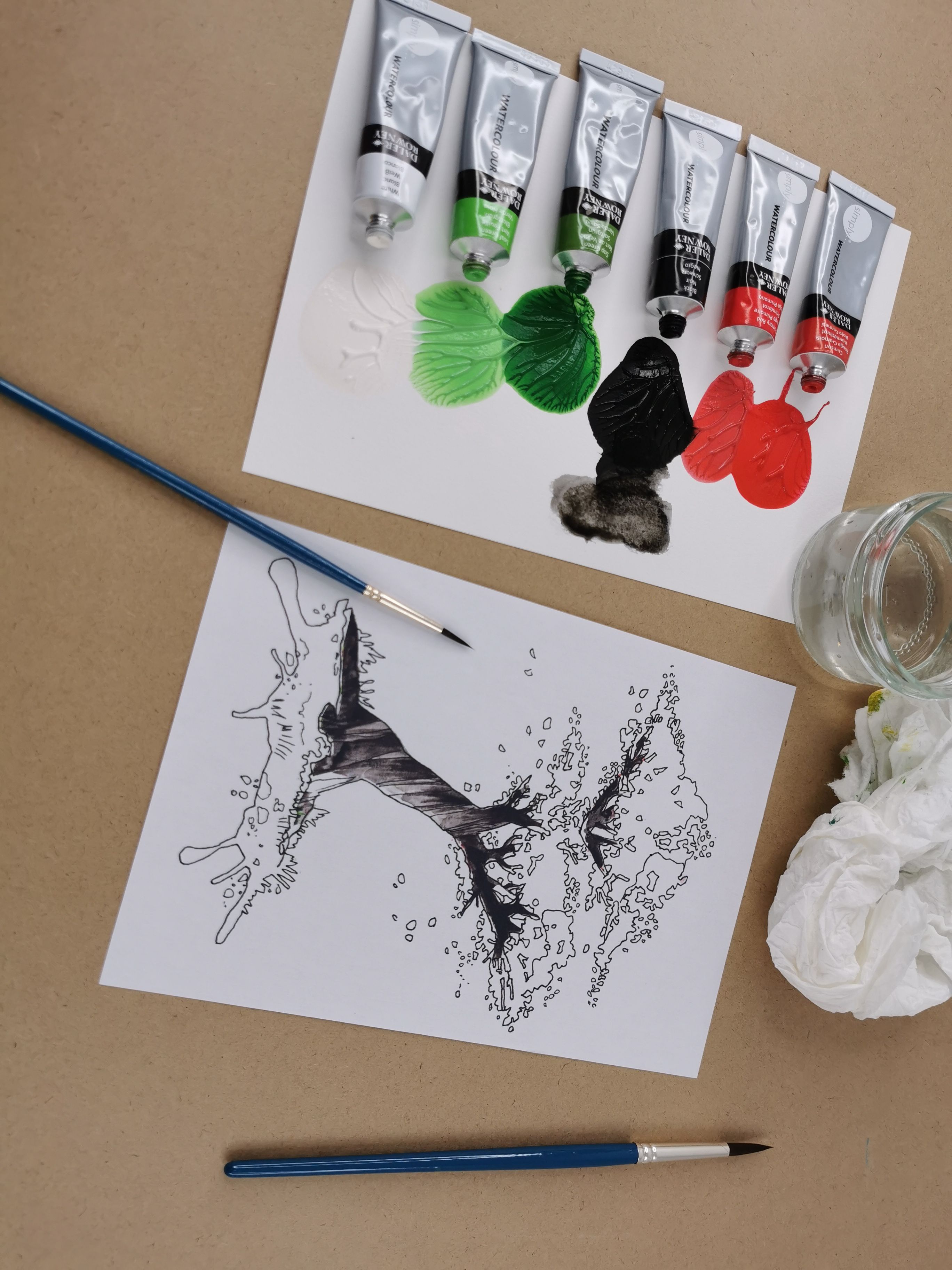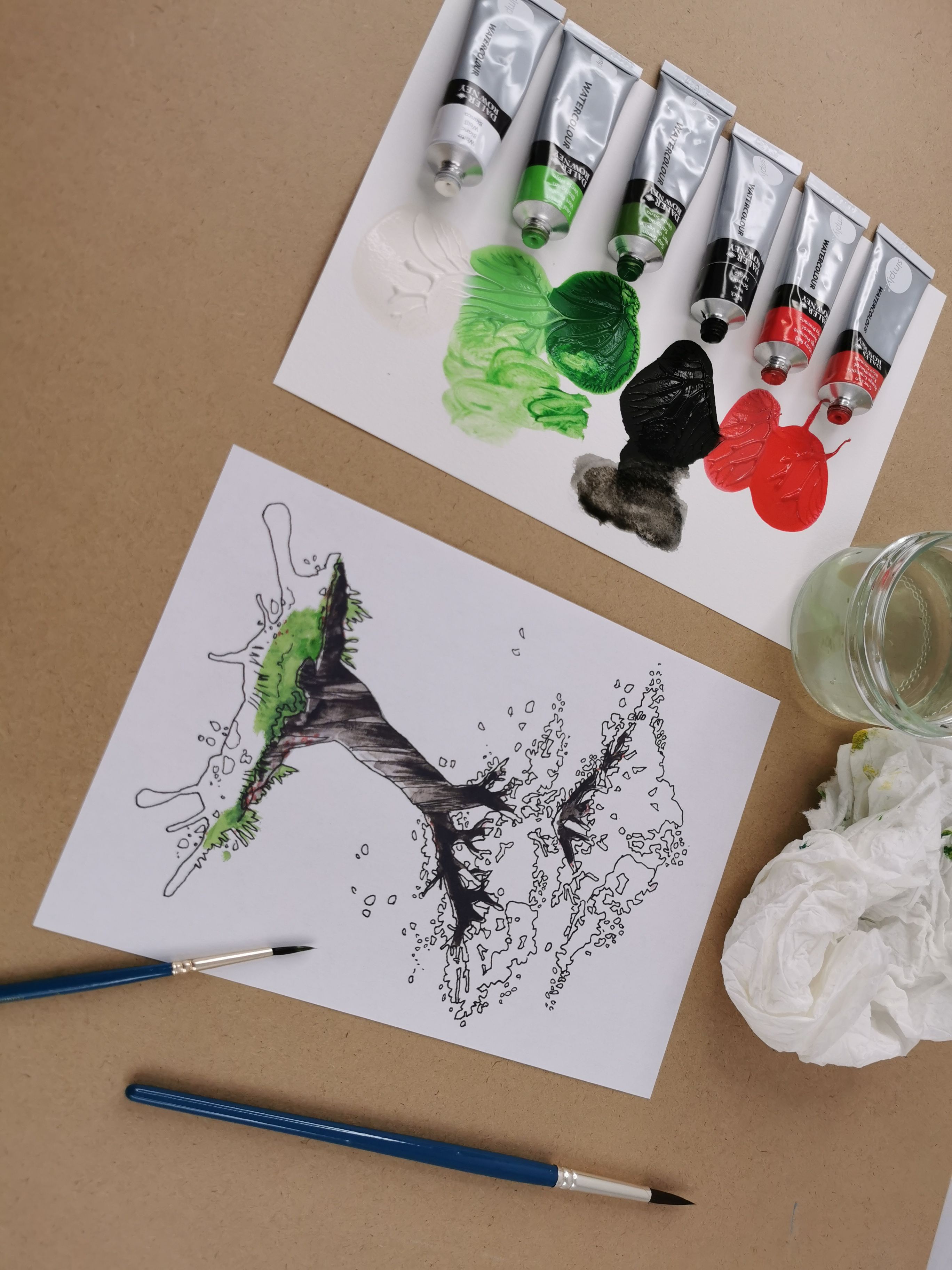 Step 4: The Soil
The green paint tubes make it possible to work the gradients at soil and between the roots of the tree (shadows, blade of grass). Use dark green to bring out the details on light green.
Good to know: wash the brush well with each color change.
Step 5: Flowering
Then we move on to the flowery branches of the tree. For flowering, work the clear background with the primary red and then
applied red crimson in small dark touches to accentuate the volume of branches. Use white to attenuate the top of the foliage.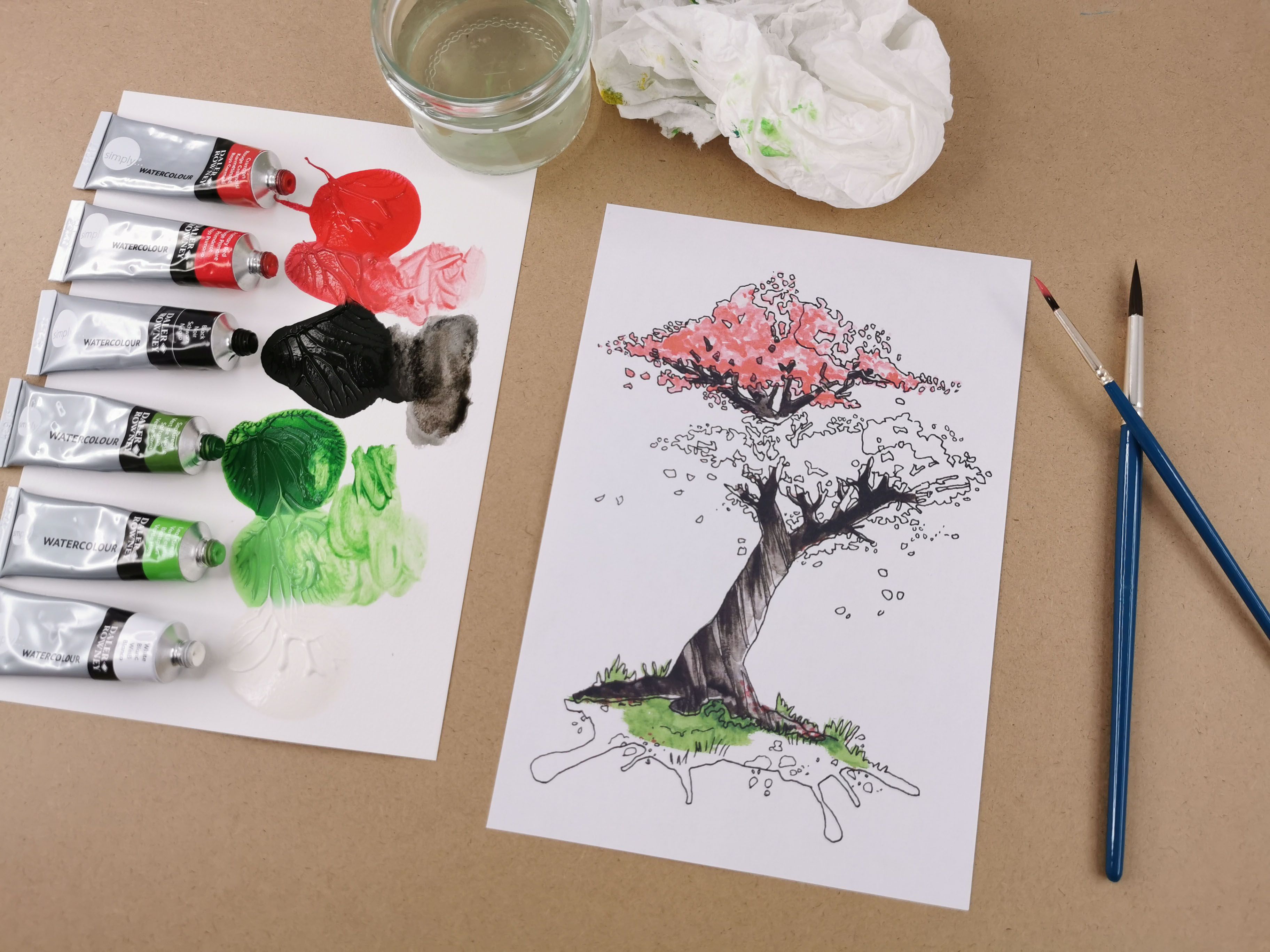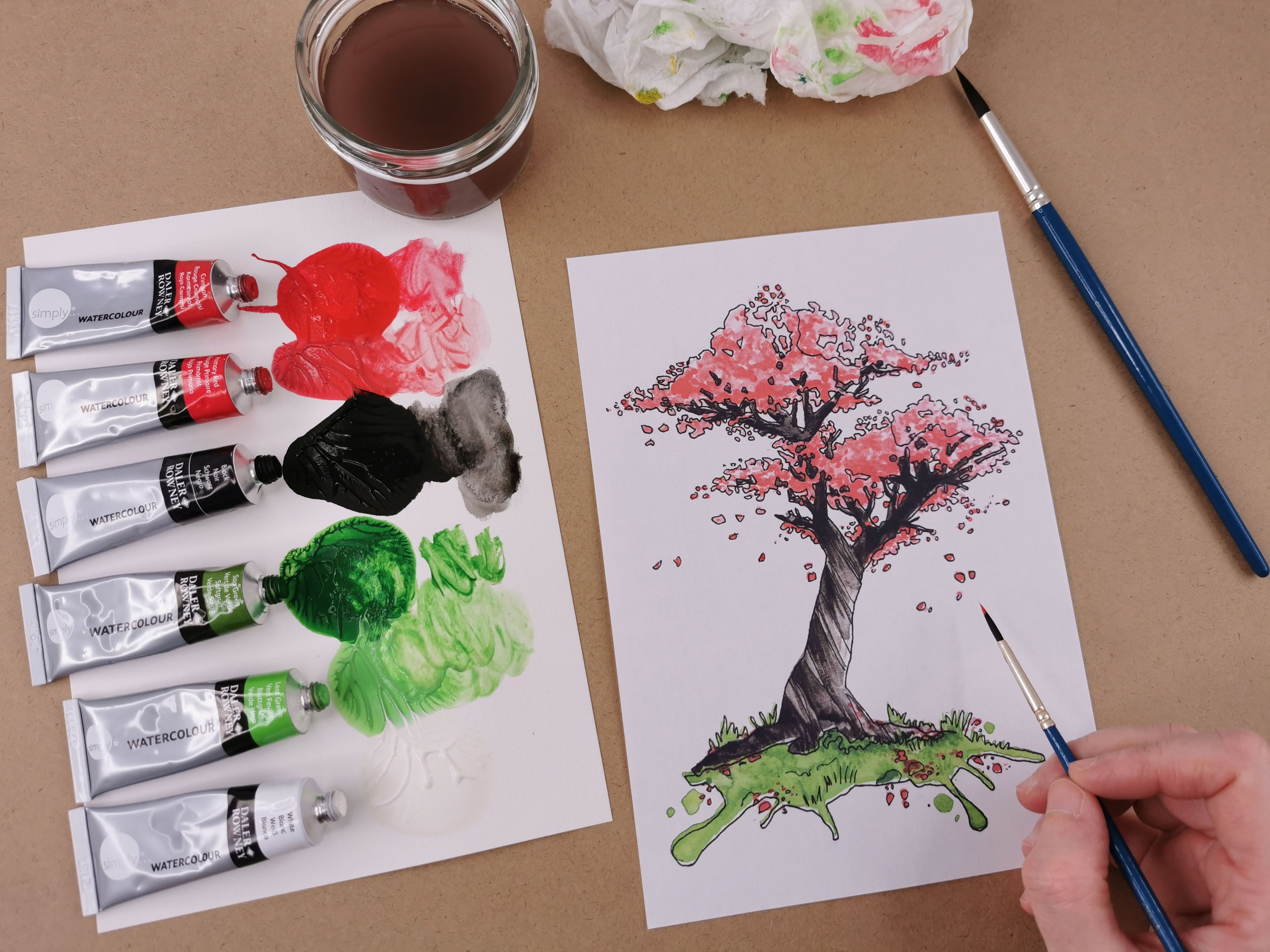 Step 6: The Falling Petals
We arrive at the last stage of the painting to finalize the whole. With crimson red, tint the petals that twirl around the tree, and add a few petals to the ground.
About the artist:

The painter Amylee Paris tirelessly finds her inspiration in colour and nature. Her abstract blooms and portraits shine in several art galleries in the UK.