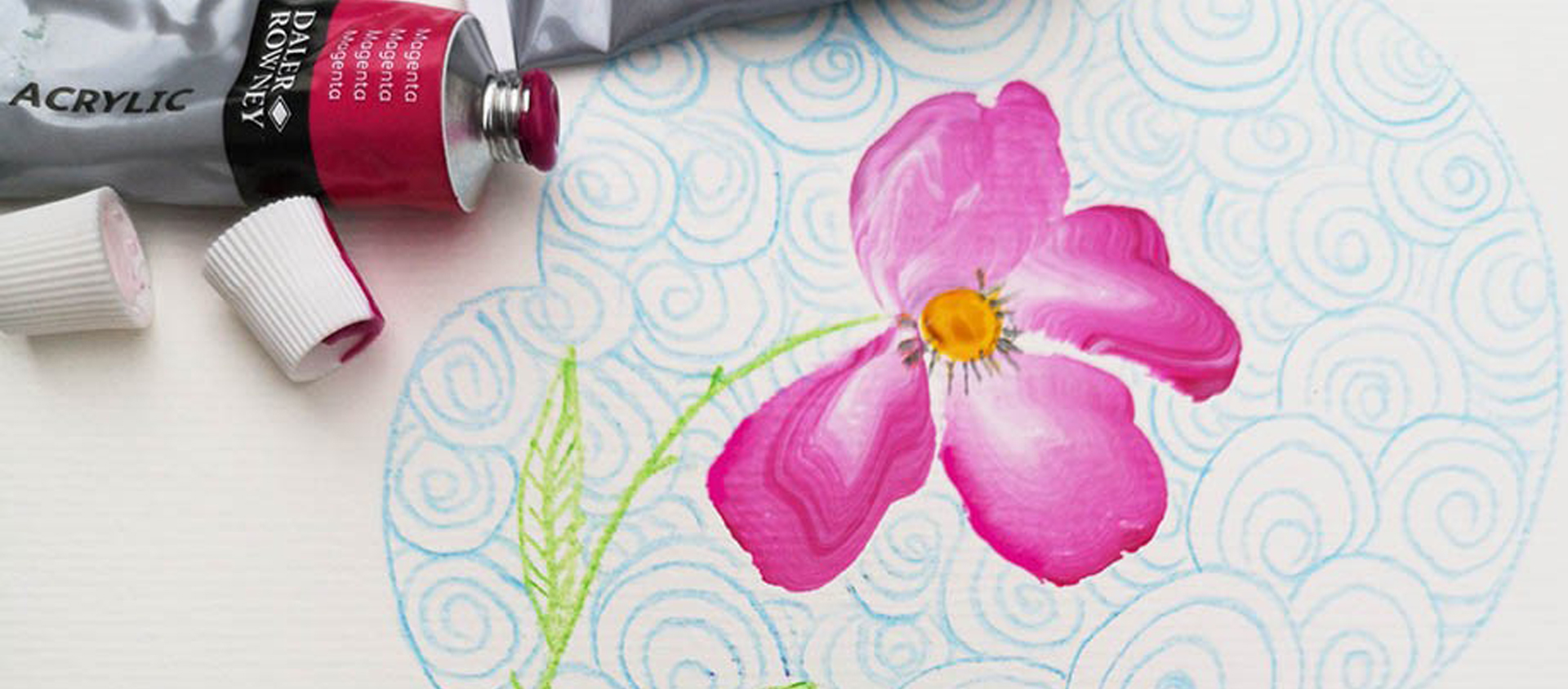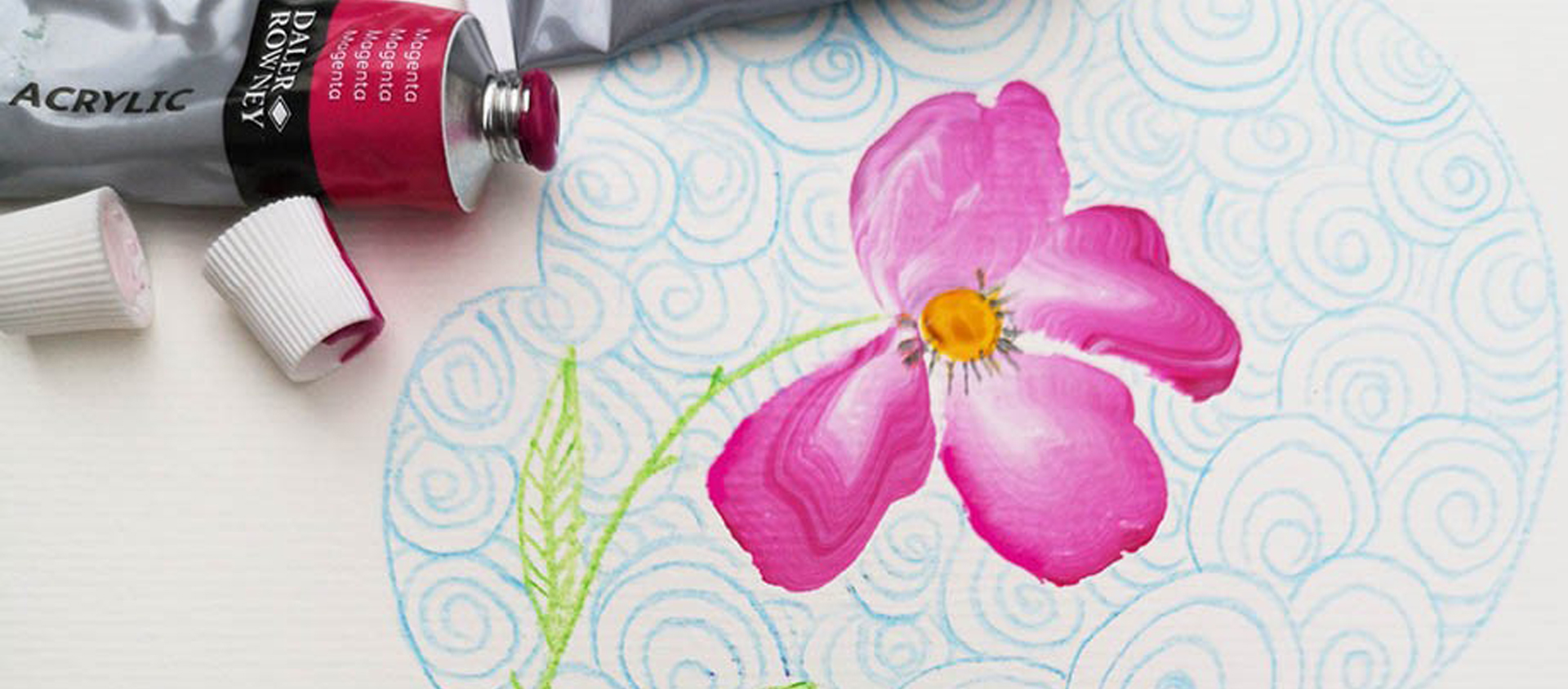 Painting flower petals with a nice shading can be easy. Flowers, leaves, bouquets, butterflies, everything is possible…. I am sharing with you my ingenious one-stroke technique and the different steps necessary to create a beautiful flower in no time.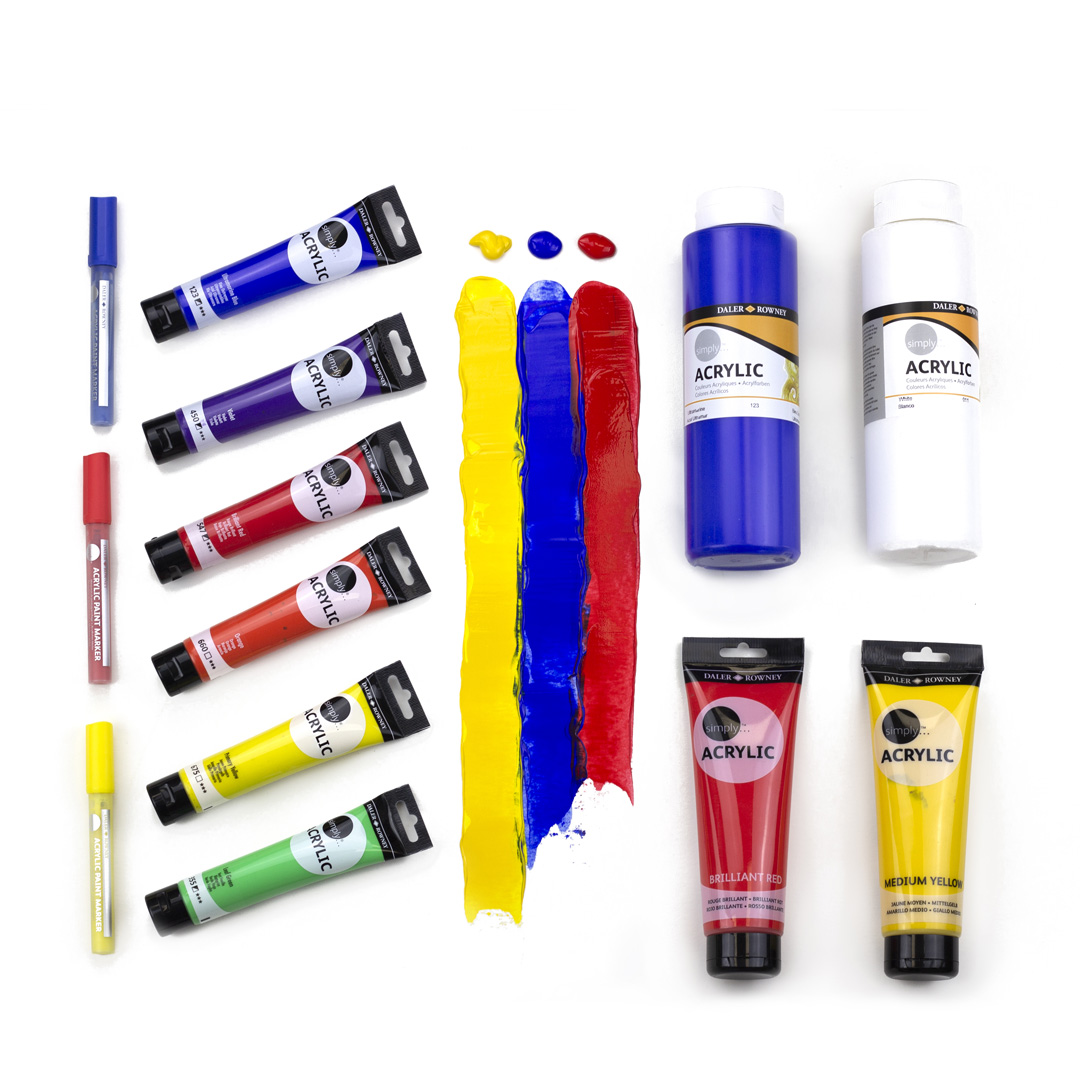 Simply Acrylic Paint
Daler-Rowney Simply Acrylic Paints are a perfect starting point for artists and hobbyists looking to experiment with acrylics. These soft-body water-based colours can be used straight from the tube, wet easily onto the surface, and can be thinned with water.
VIEW PRODUCTS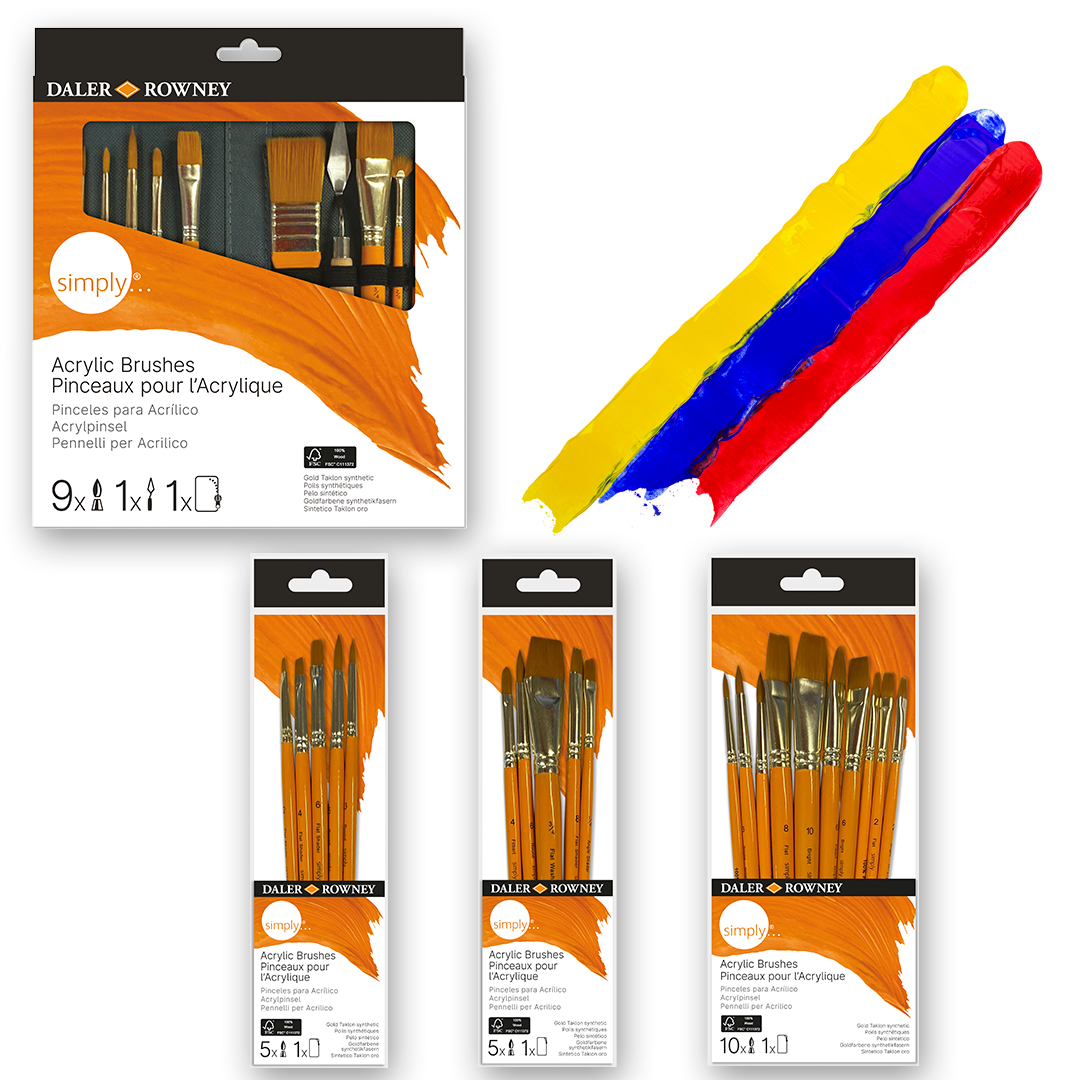 Simply Acrylic Brushes
Daler-Rowney Simply Acrylic brushes are made with golden Taklon that is a synthetic material formulated to exhibit the qualities of the finest hair brushes.
VIEW PRODUCTS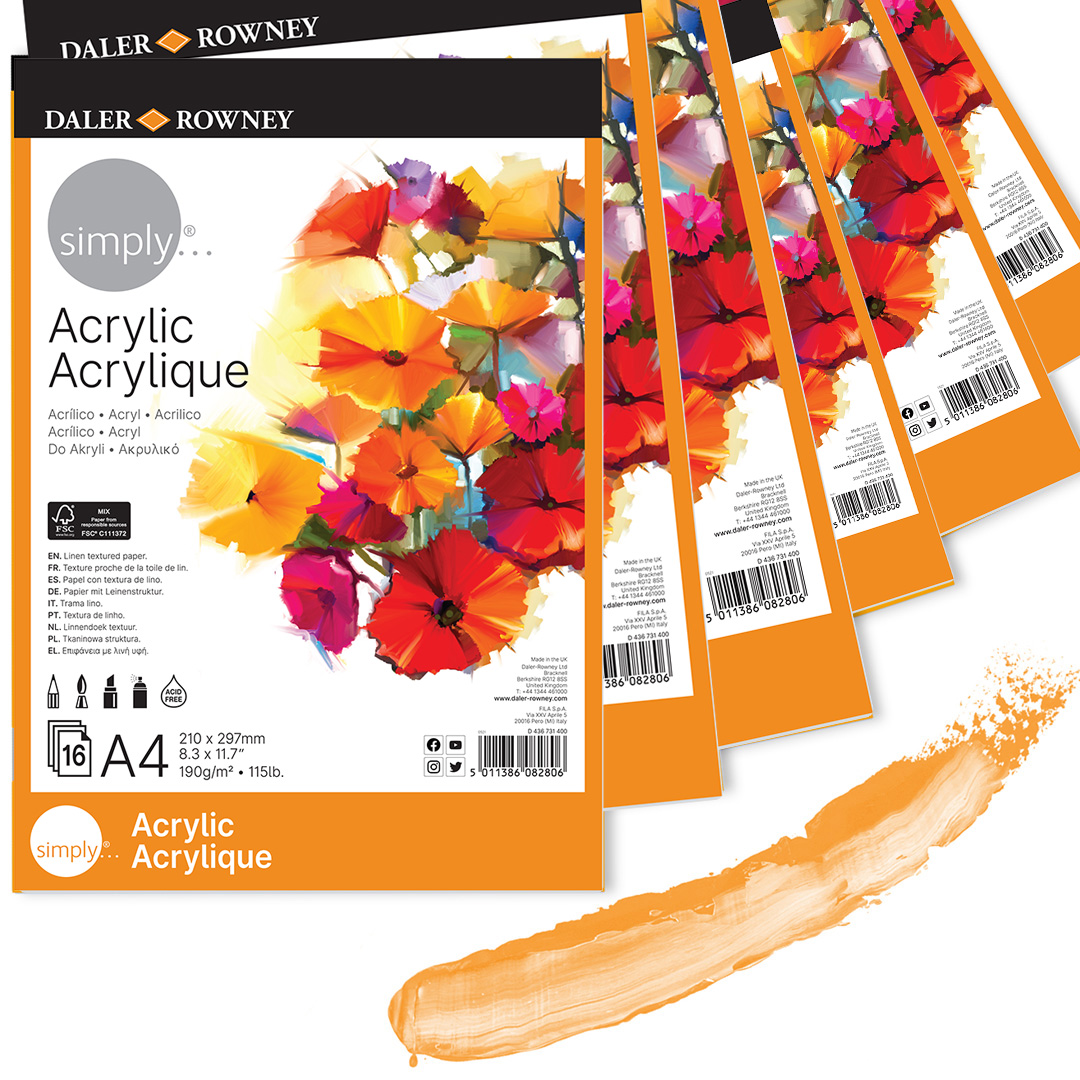 Simply Acrylic Paper
Daler-Rowney Simply Acrylic Paper is a good quality surface with a canvas like texture, perfect for beginners in acrylic painting and hobbyists.
VIEW PRODUCTS
Good to know:
To get used to the one-stroke technique with brush, always try it several times on a draft sheet before working on the final artwork.
The colour intensity will vary depending on how you press the brush when painting.
A zigzag movement will help creating irregular petal shapes to give a more realistic vegetal effect.
Article written by artist Amylee Paris.