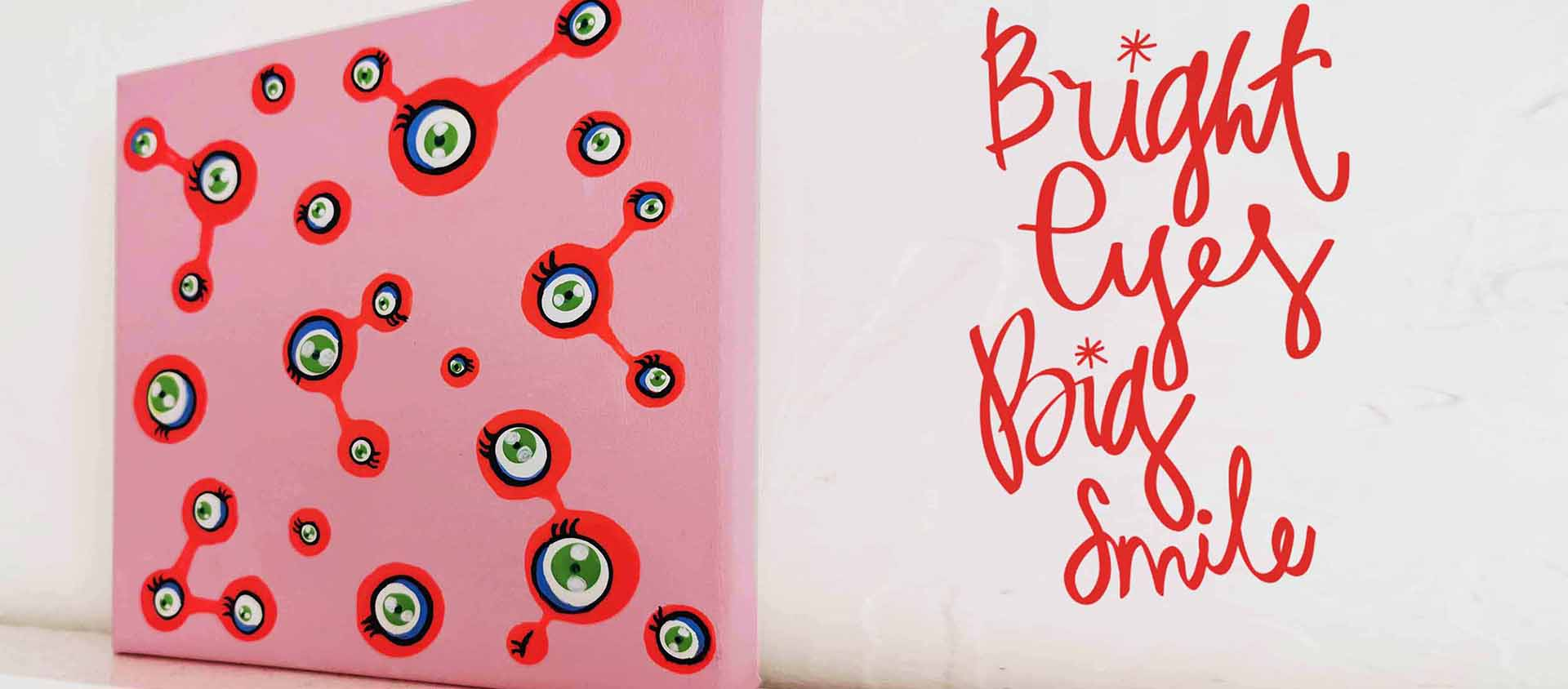 Simply... master blob art!
Step 1: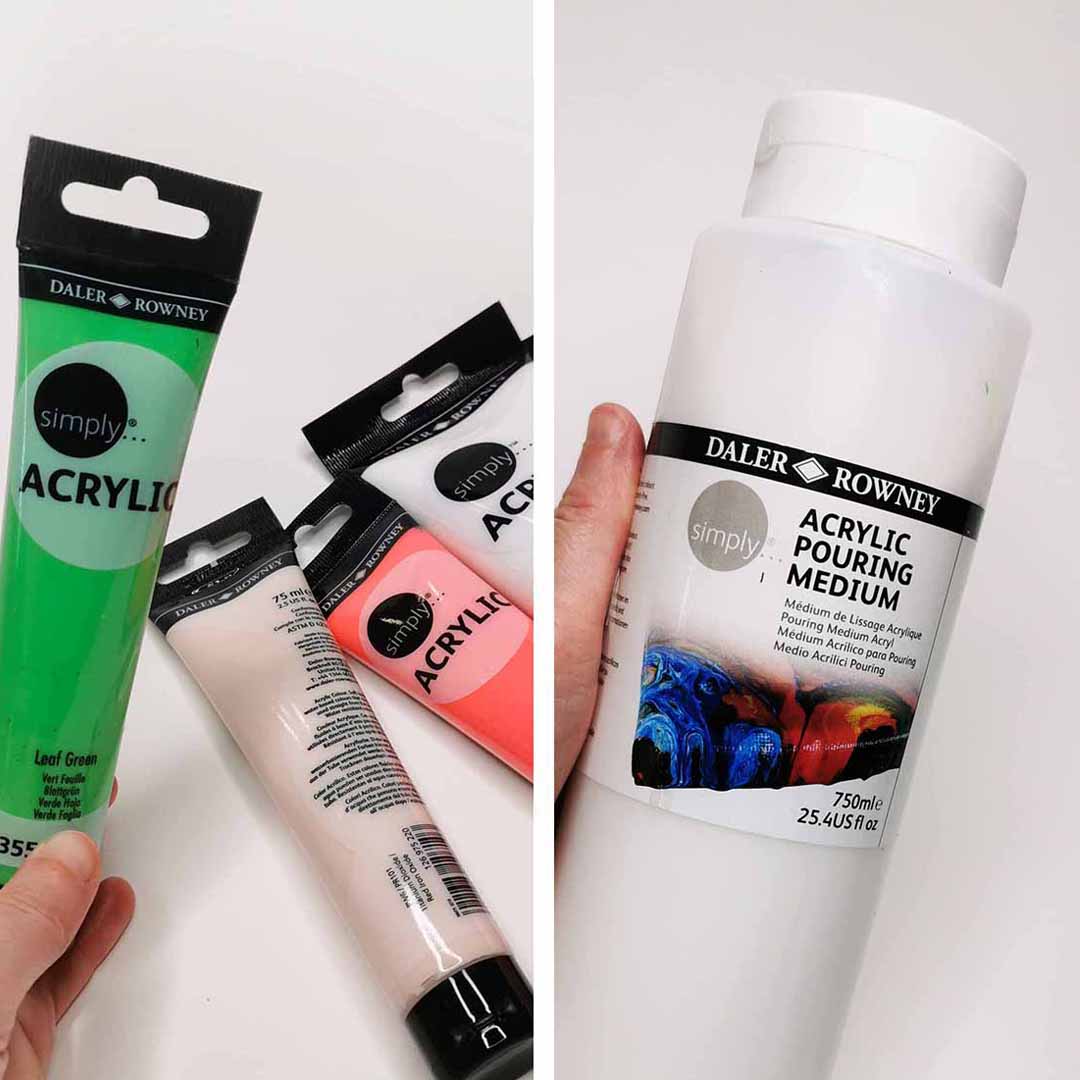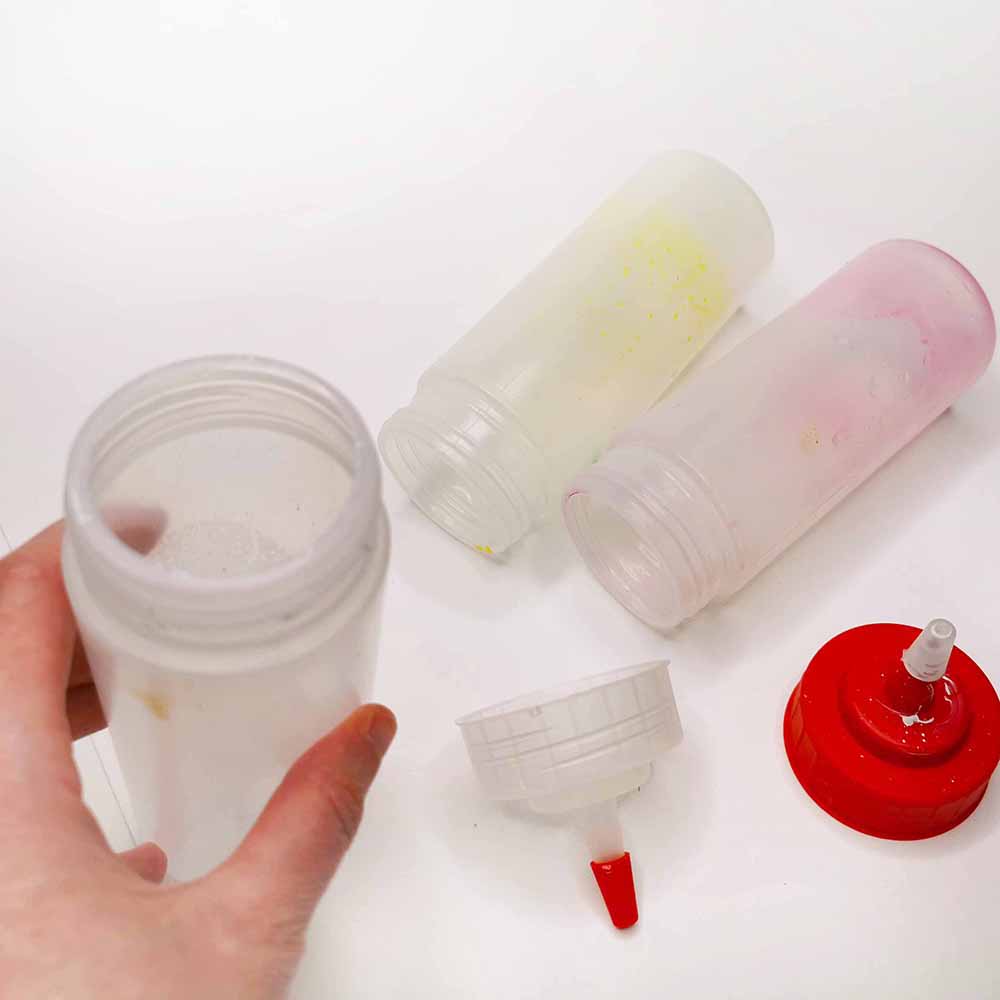 For this tutorial you will need: Simply Acrylic tubes, one bottle of Simply Pouring Medium and a Simply Stretched Canvas. For easier application of the paint, you can use empty bottles equipped with a nozzle.
Step 2: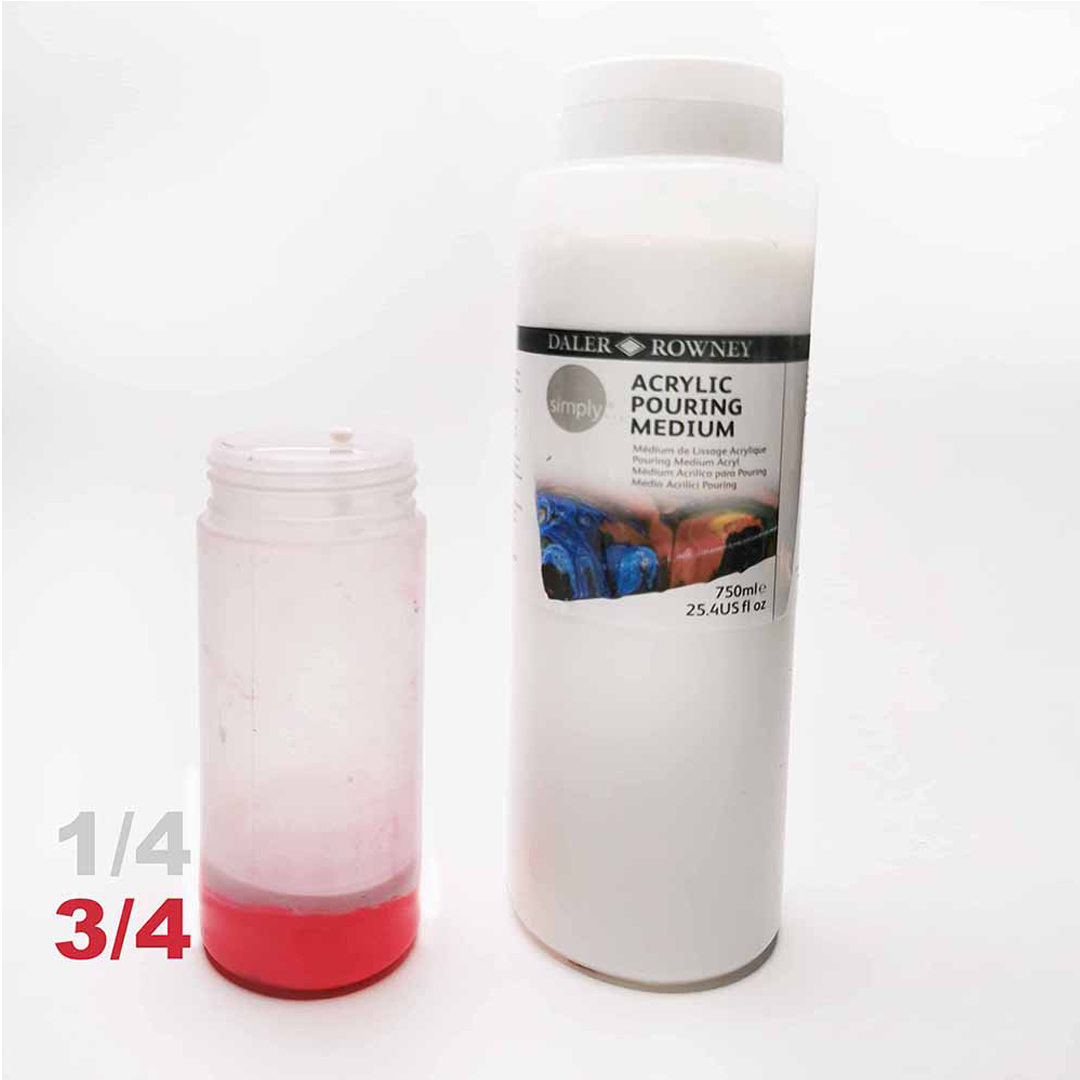 Mix the Simply Acrylic paint with the Simply Pouring Medium to a 4:1 ratio. Mix well with a spatula or a palette knife. You will need to prepare a bottle with pink mixed with medium, a second one with white and medium and a third one with green and medium.
Tip: How to know if my mixture has the right consistency?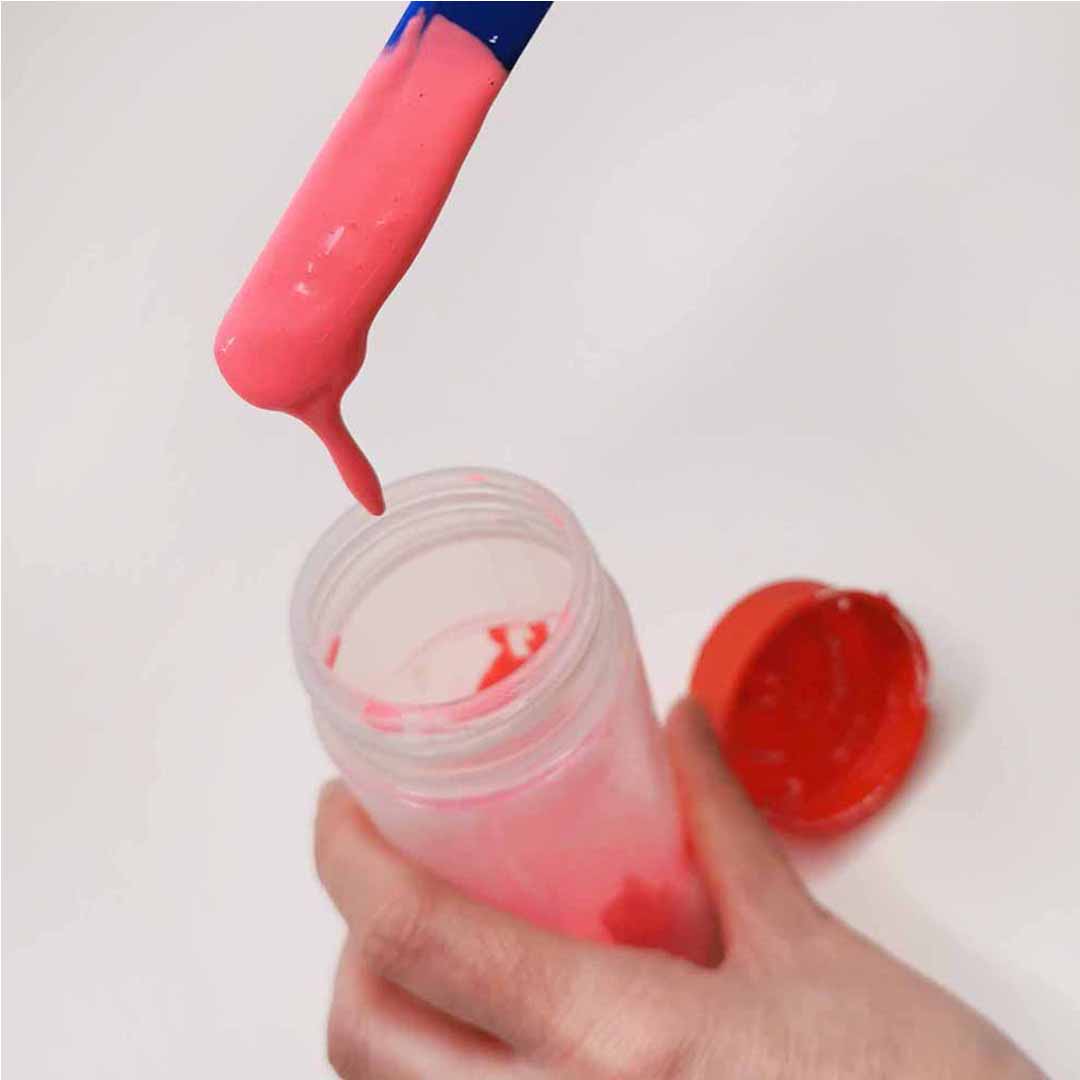 Let the paint flow along a palette knife and if the flow is thin and constant, it means the consistency is good. The consistency of the mixture should remind you the consistency of custard. When the mixture is ready, you can pour it in a bottle with pointed tip (so that the mixture can be preserved for a long time) or start working directly on the wooden support.
Tip: prepare the mixtures in advance will allow the air bubbles created during the mixing to naturally disappear.
Step 3: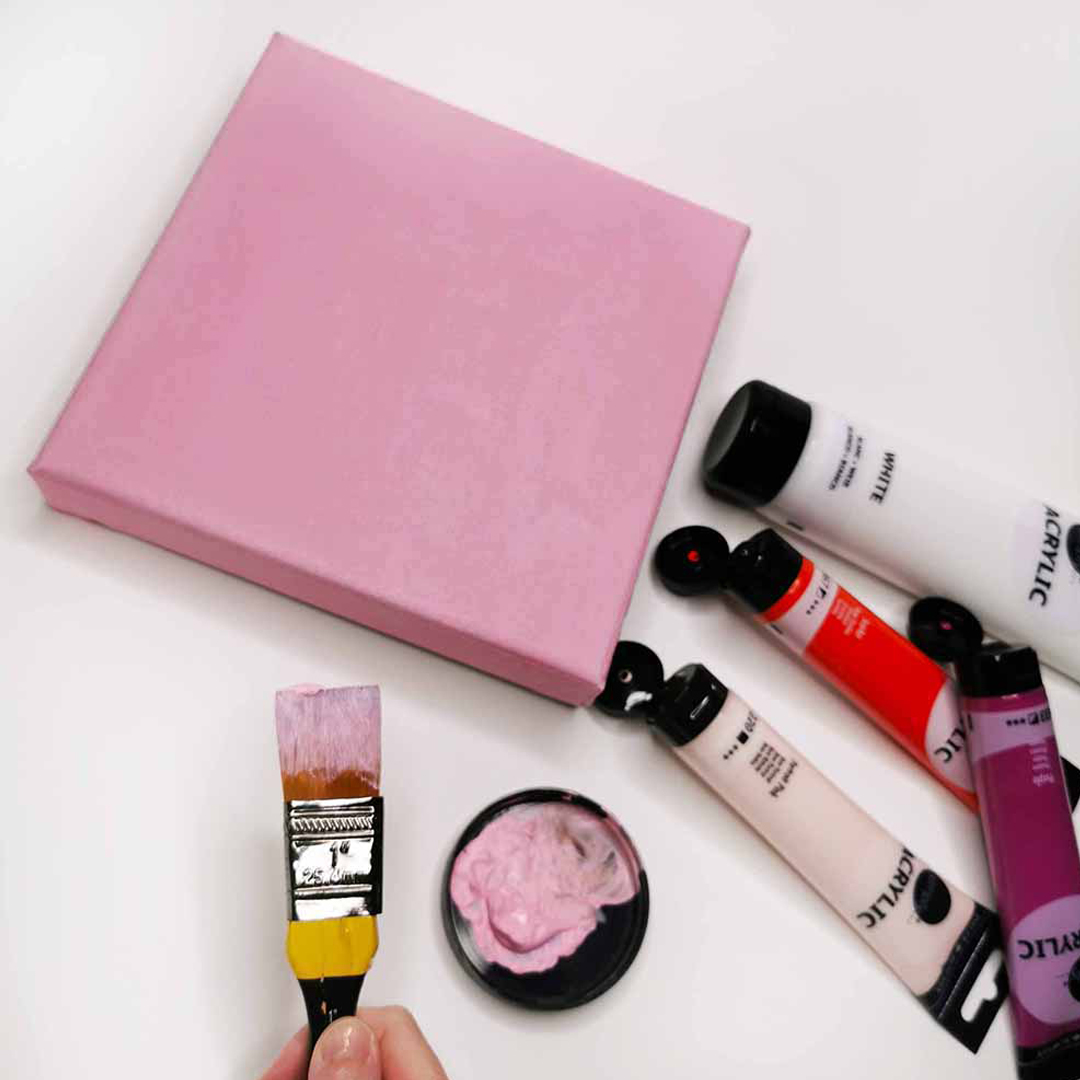 With a flat brush, cover the stretched canvas with pink. Do not forget to paint the edges of the canvas! We used pink as a reminder of Takashi Murakami – source of inspiration for this piece of art, pink being the artist's favourite colour.
Step 4: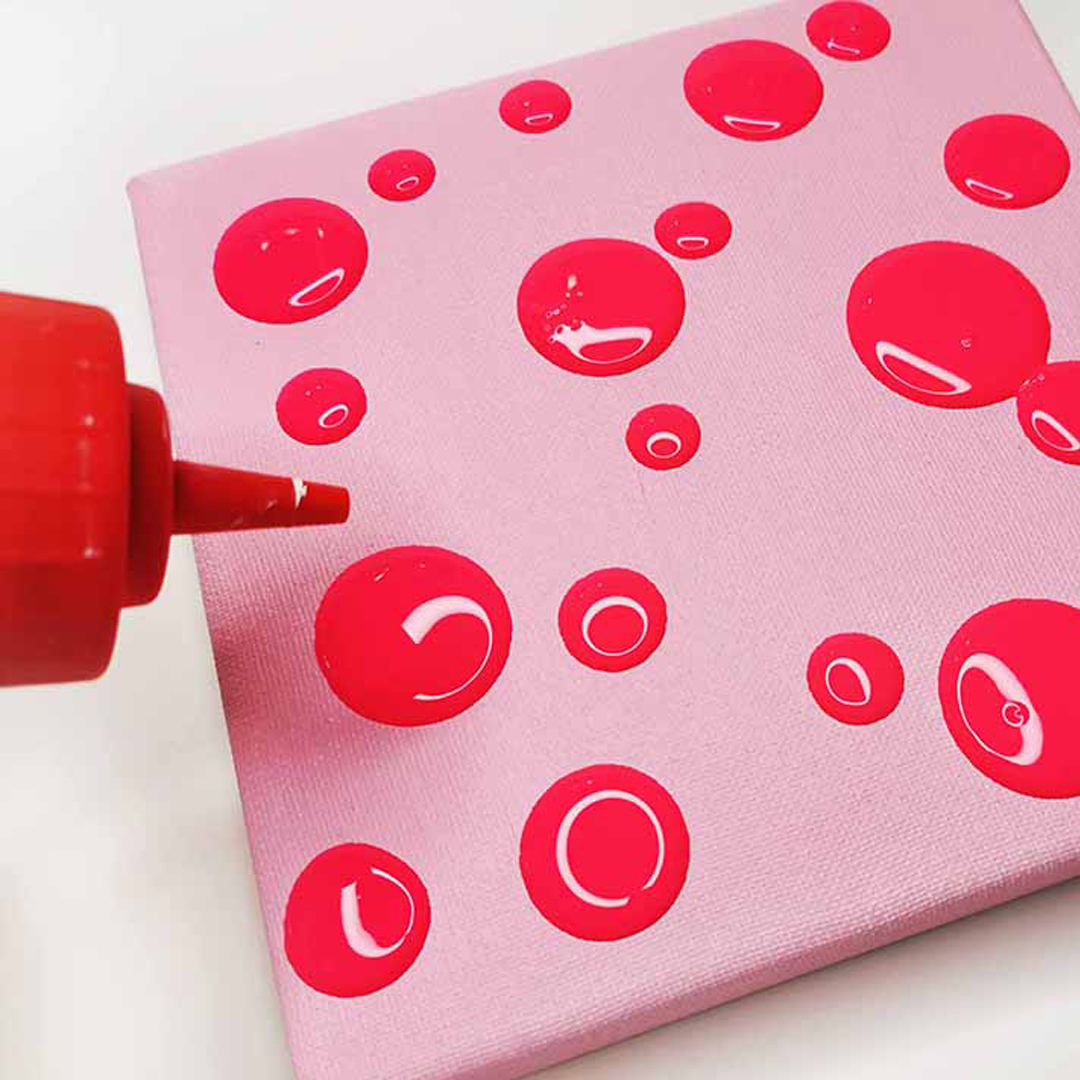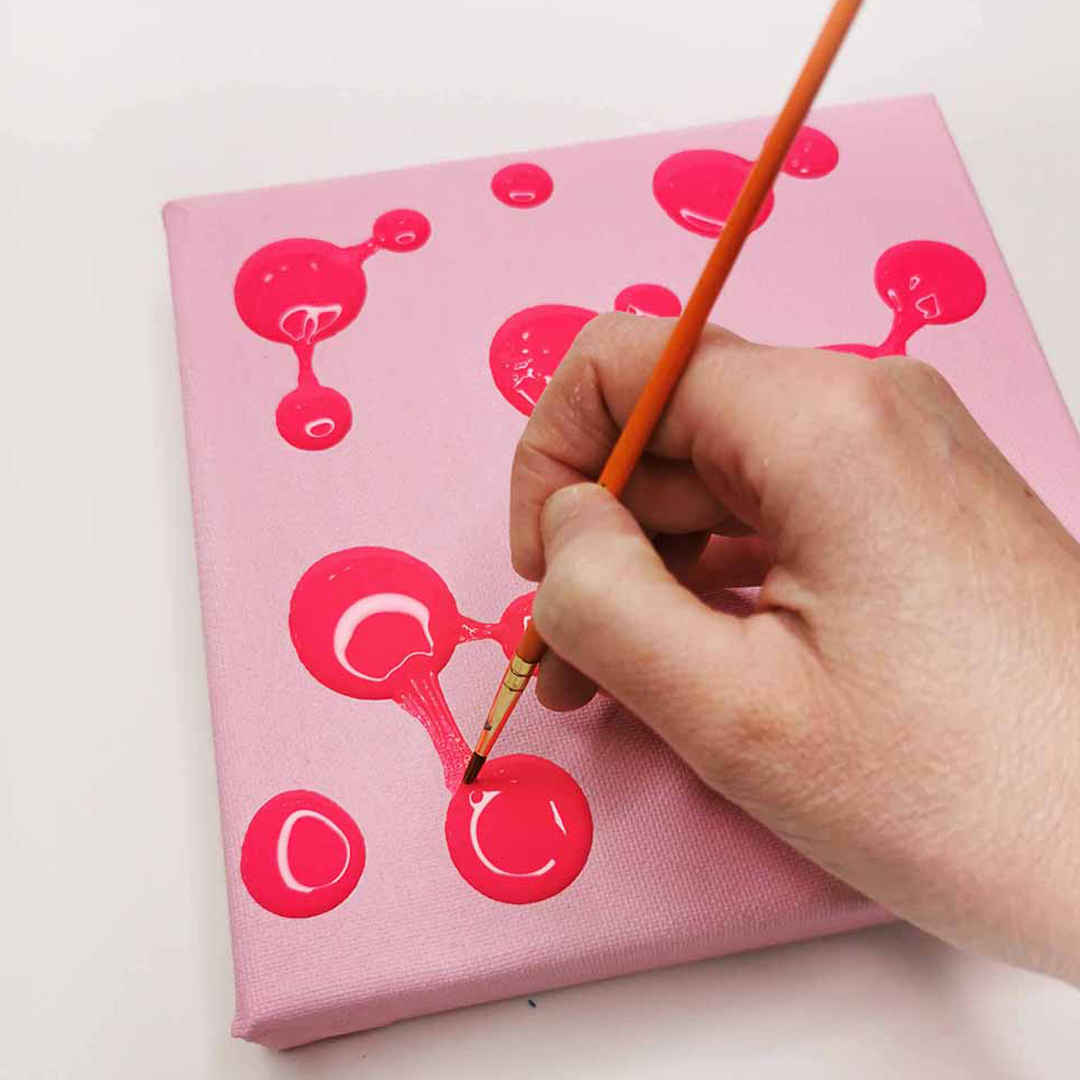 Once the paint is dry, apply paint and medium previously mixed together. The blobs will vary in sizes. With a fine detail brush, feel free to link some blobs to create atoms of two or three blobs. Let them dry fully for 10 to 24 hours depending of the quantity of the paint applied and the thickness of the blob.
Step 5: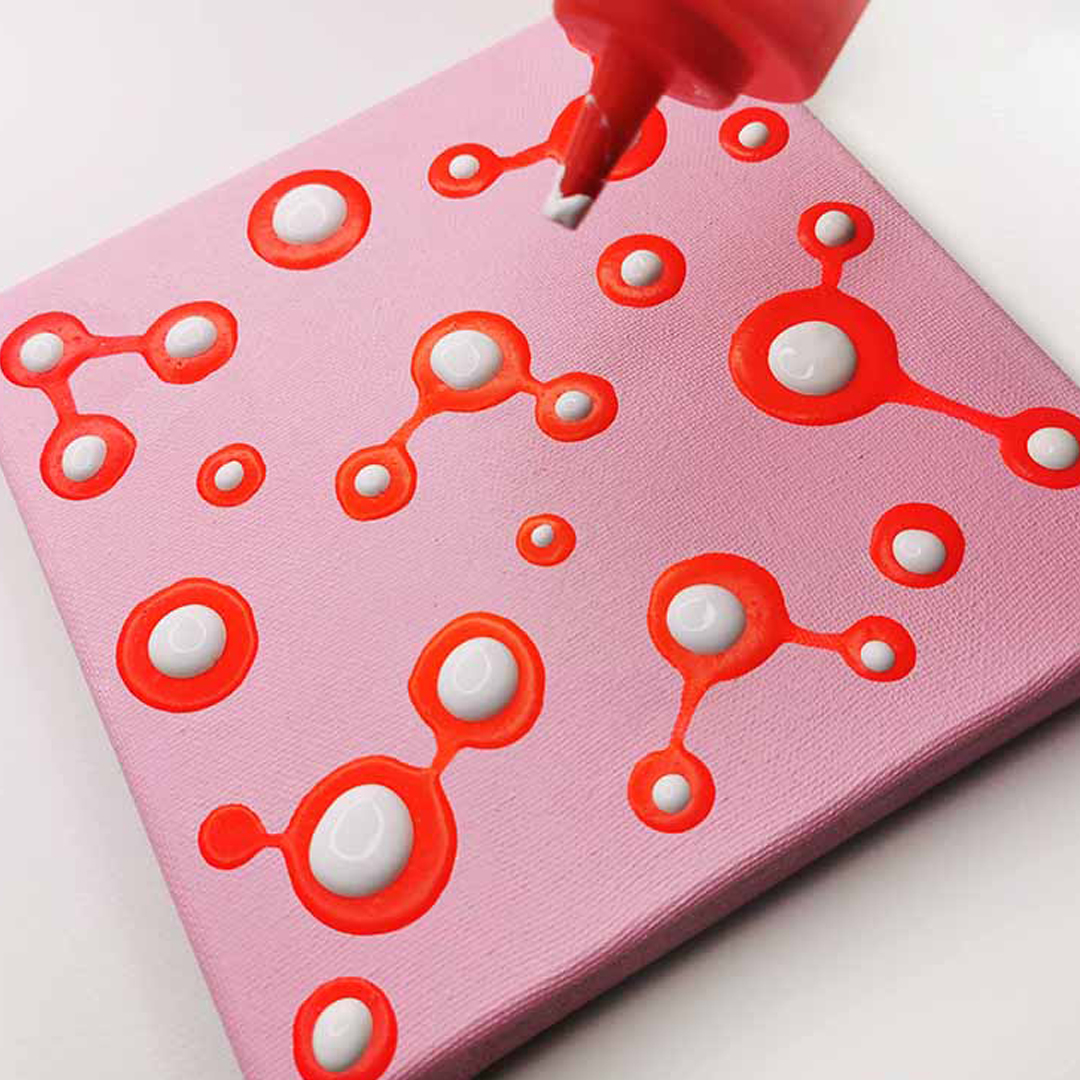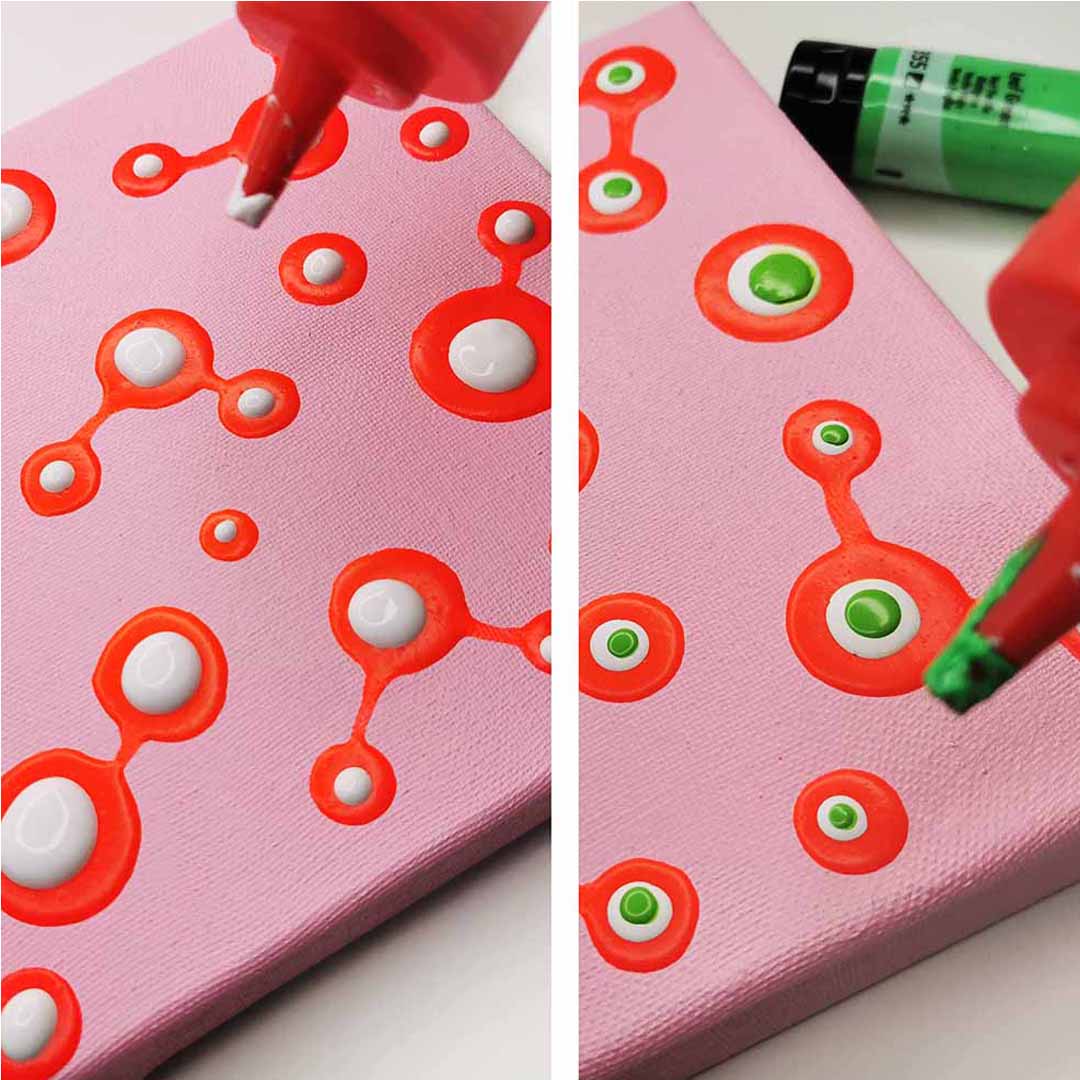 On the first blobs, apply the white mixed with the pouring medium previously. These will serve to create the eyes of our artworks "Jellyfish Eyes". When the white paint is dry, you can go on applying the green pre-mixed paint and pouring medium. Let dry.
Step 6: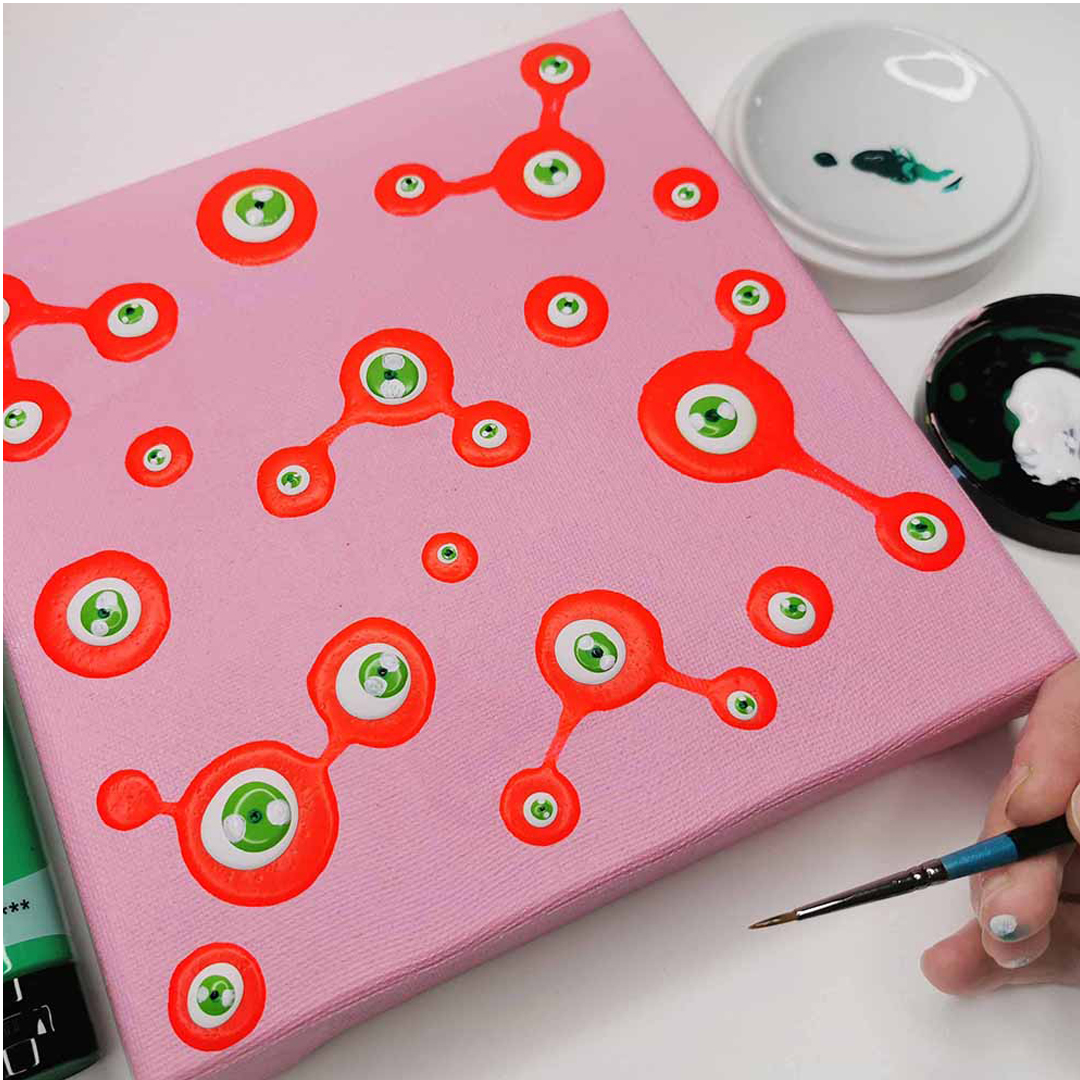 With a fine detail brush, paint the pupil of each eye.
Step 7: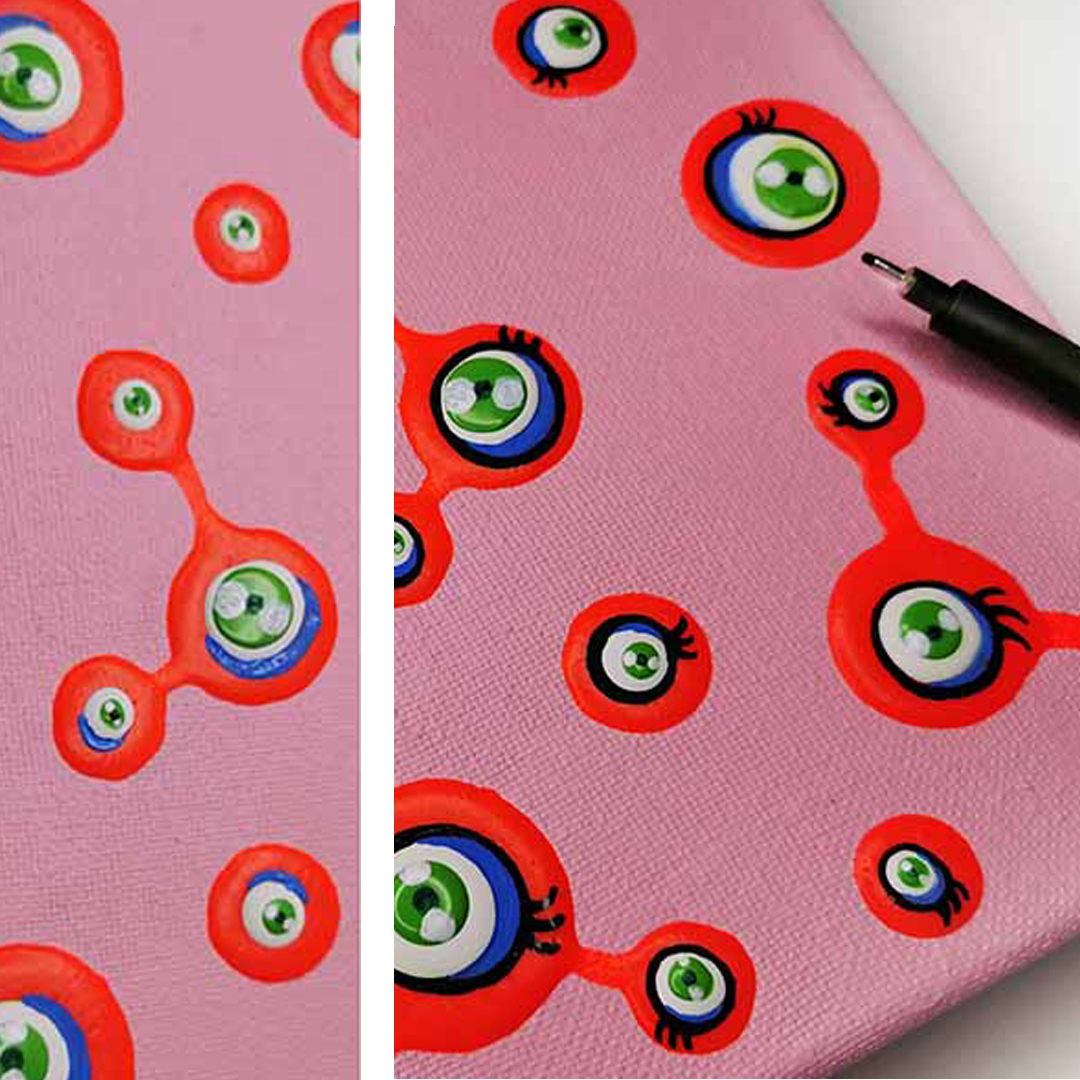 With a black marker, outline each eye and add a few lashes.
Step 8: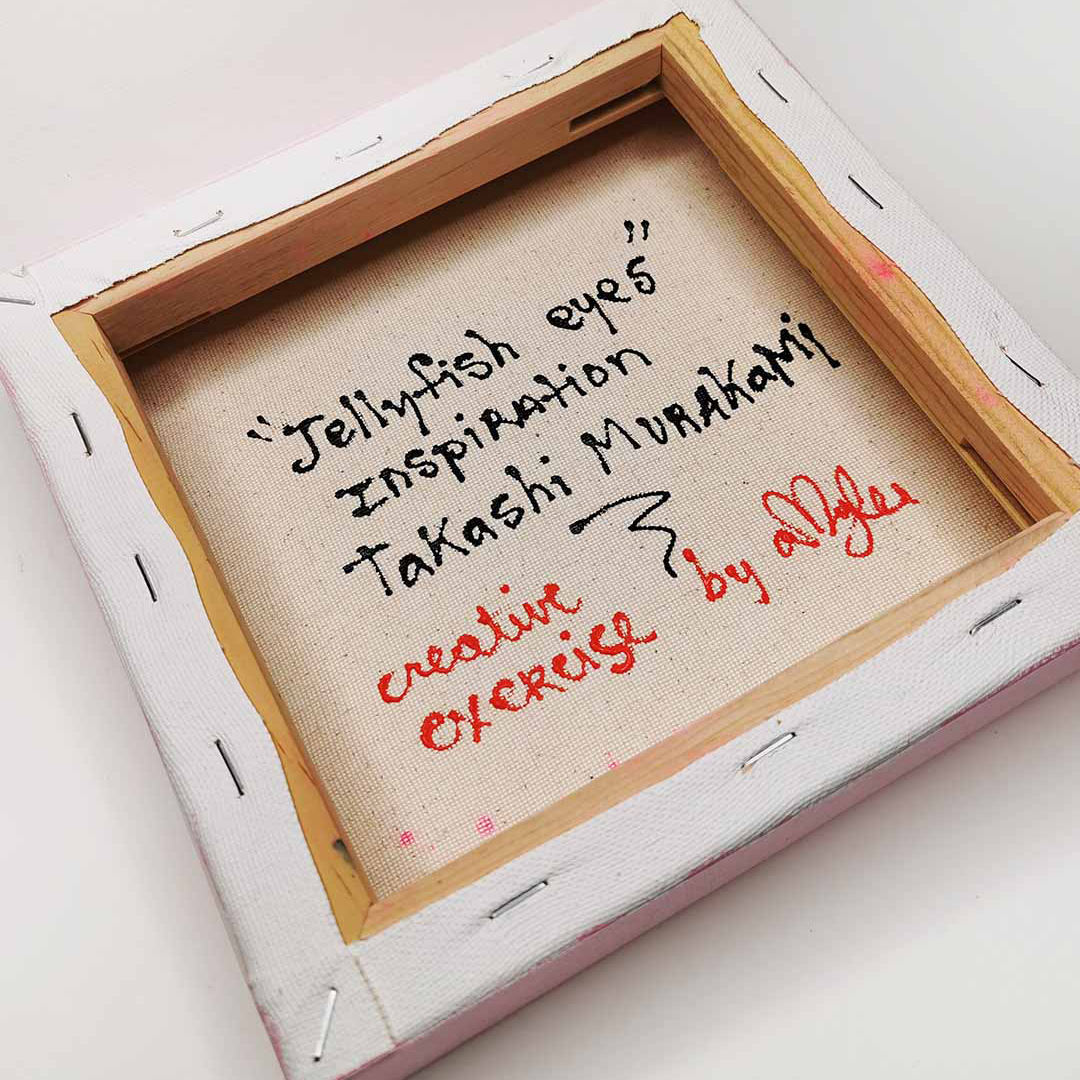 This piece of art is not an original creation as inspired by another artist. Always remember to make this clear at the back of you canvas! « Jellyfish eyes », inspired by Takashi Murakami. This piece of art has been realised to discover the blob art painting technique. Ideal technique for beginners and young artists! It is not intended to be sold!