#simplycreate a string pour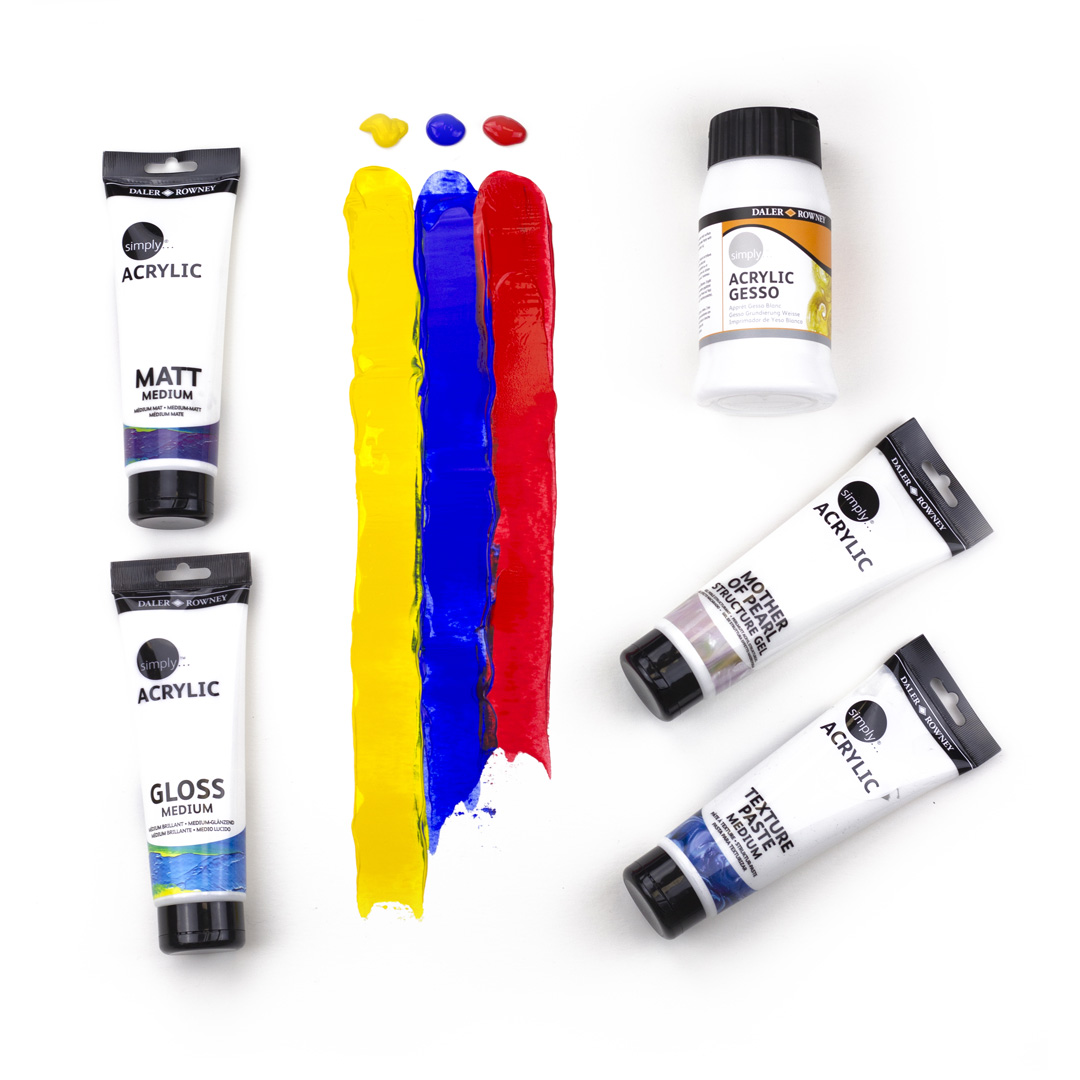 Simply Mediums
Daler-Rowney Simply Mediums are the perfect complement of the Simply range of acrylic, oil and watercolour colours. The range is designed to answer all your needs, in the simpliest way!
VIEW PRODUCT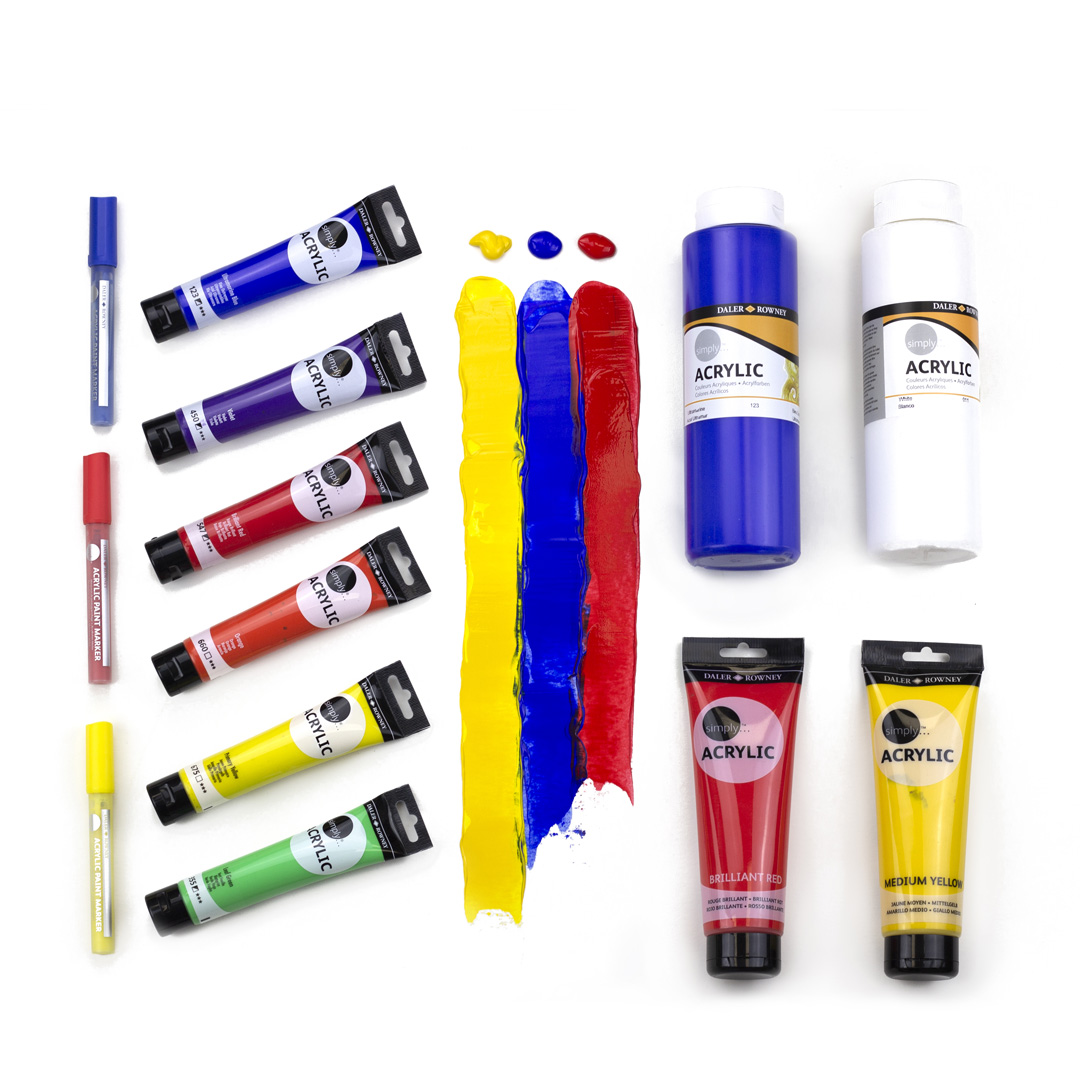 Simply Acrylic Paint
Daler-Rowney Simply Acrylic Paints are a perfect starting point for artists and hobbyists looking to experiment with acrylics. These soft-body water-based colours can be used straight from the tube, wet easily onto the surface, and can be thinned with water.
VIEW PRODUCT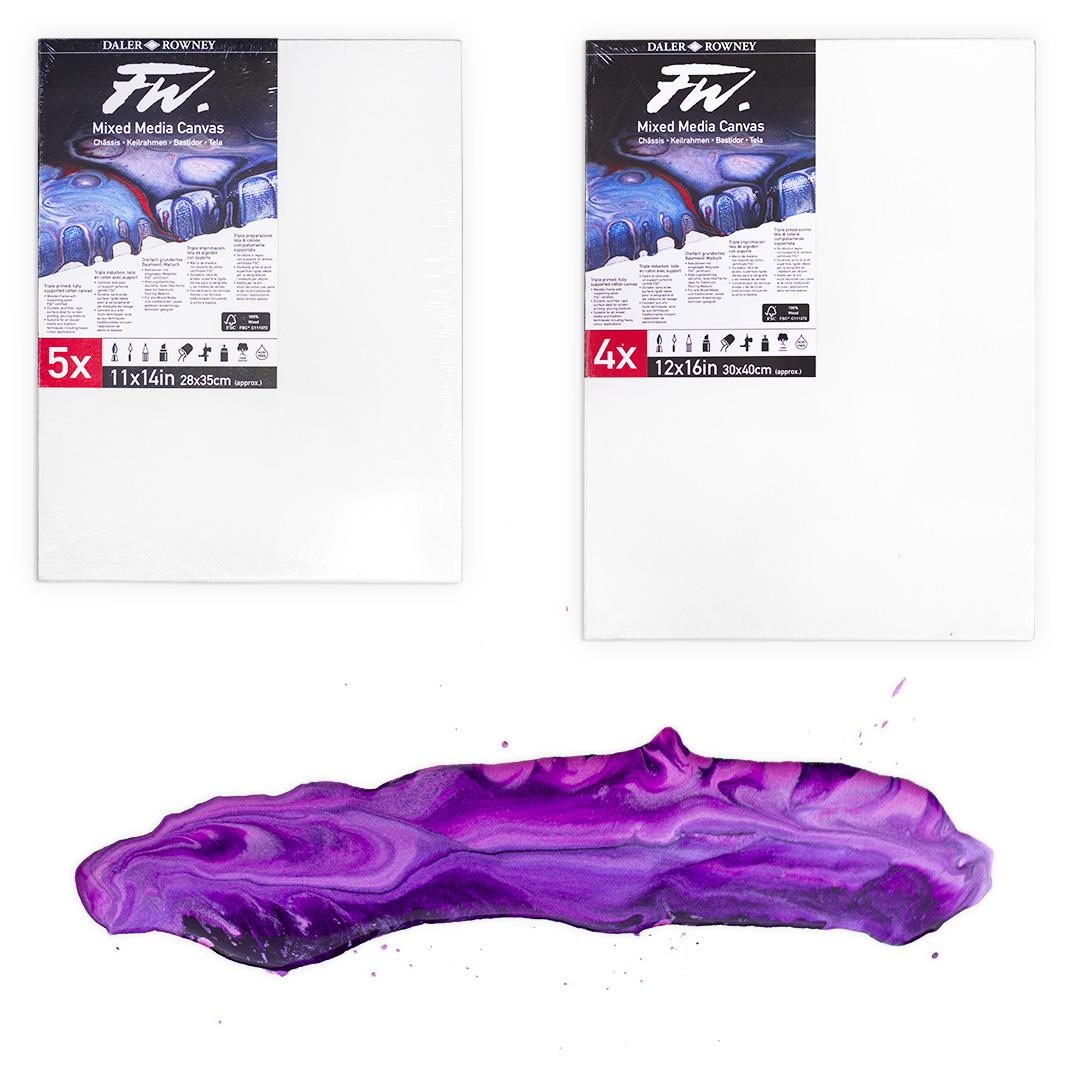 FW Mixed Media Rigid Canvas
FW Mixed Media canvases feature a rigid surface, ideal for pouring and other techniques requiring a perfectly flat canvas. The traditional wooden frame construction is supplemented by the addition of a rigid board at the top face, beneath the canvas fabric. Triple primed and ready for use, the fabric itself is acid free with a medium grain texture.
VIEW PRODUCT
About the artist
Jen Dixon is a multi-disciplinary artist and art educator specialising in abstract and figurative work.