How to use System3 Acrylic in fashion with VIN + OMI
Step 1: Prepare the garment you want to transform and protect your working space.
Step 2: Apply your choice of paint in any of a variety of ways to create something new and interesting. You can drip inks, screen print fabrics, or paint straight onto clothes with a brush.
Step 3: Allow drying completely before using/wearing.
Step 4: Varnish if needed to ensure the new paint job can handle being used and worn.
What you'll need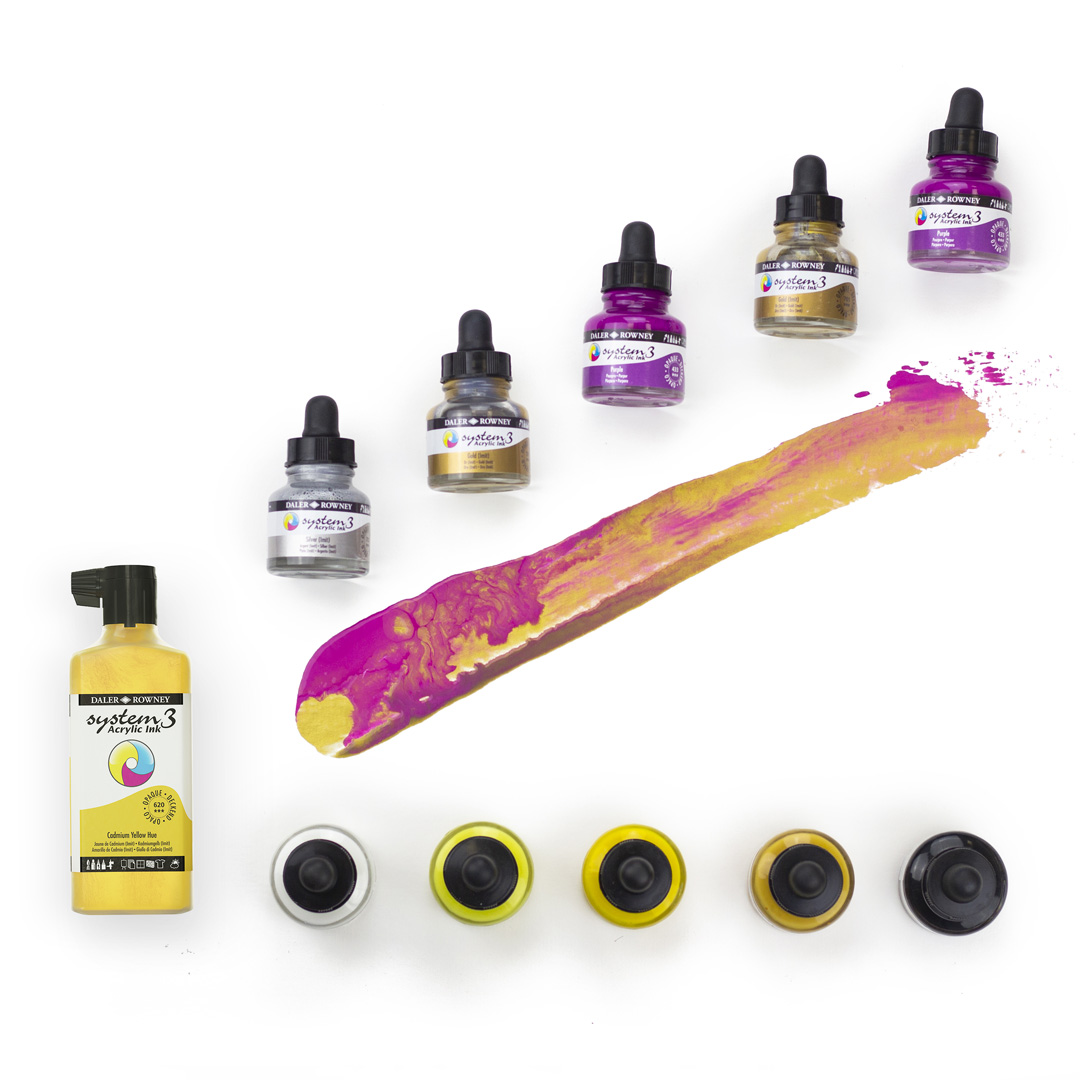 System3 Acrylic Ink
Daler-Rowney System3 Acrylic Inks are multi-surface, pigment-based opaque inks, ideal for mixed media and multi-technique applications. The System3 Acrylic Inks are water-based, water-resistant when dry and can be used inside as well as outdoor.
VIEW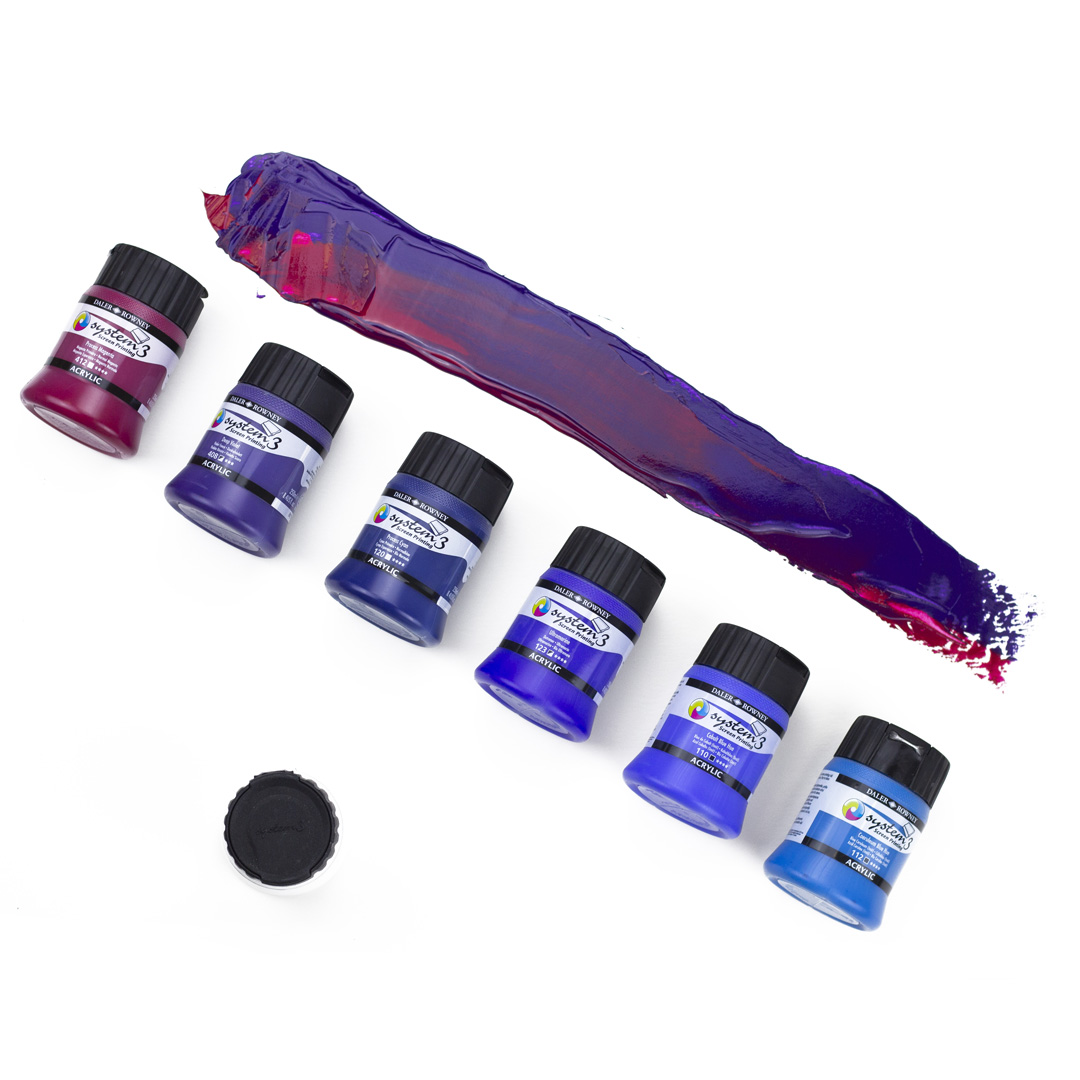 System3 Screen Printing Acrylic
Daler-Rowney System3 Screen Printing Acrylic Paints, including Textile Screen Printing Acrylic, are highly pigmented and ready-to-use with excellent colour strength and lightfastness. The System3 Screen Printing Acrylic Inks have been developed to be ready for use straight from the pot, or thinned further with screen printing mediums.
VIEW
About the artist
VIN + OMI are award winning fashion and multi media designers who work internationally. They are previous recipients of a NESTA award for their innovation in fashion, research and their unique business models.