How to paint a wall mural with Monsieur S, Dagson Silver, Hetaone and Toner
Painting a mural can not only be extremely fun but also extremely challenging.
Here are a few tips from renowned artists Monsieur S, Dagson Silver, Hetaone and Toner:
1. Find a wall to install your artwork and seek permission from the owner and the city it is placed in. Alternative go to a public sprayer park and watch out for a spot.
2. Create your artwork via sketching and composition and translate it into a grid and colour design. Don't rush the planning of your artwork and scale to size.
3. Preparation of your wall is key to achieving a long-lasting result. First clean the wall with a pressure pump, fill gaps and holes to make the surface even and apply a base coat such as a gesso primer. Make sure to apply to regional health and safety procedures, especially while working with heights.
4. Transfer your grid and colour scheme onto the wall with big brushes such as Graduate XL or Mixed Media markers, make sure to use water-resistant and light-fast paint for this process.
5. Fill up your gird matrix with brushes and rollers and use at all times lightfast and water-resistant paint such as System3 Acrylic.
6. Once your artwork is done, protect it with an anti-graffiti varnish in case of a commissioned work. If the art is placed in a public spray park, document your work, it will get overpainted quickly.
What you'll need
System3 Acrylic Paint
Daler-Rowney System3 Acrylics are versatile water-based colours made from high quality pigments. System3 Acrylic colours are lightfast, permanent, opaque, flexible and quick drying, making them suitable for applications on multiple surfaces both indoor and outdoor.
VIEW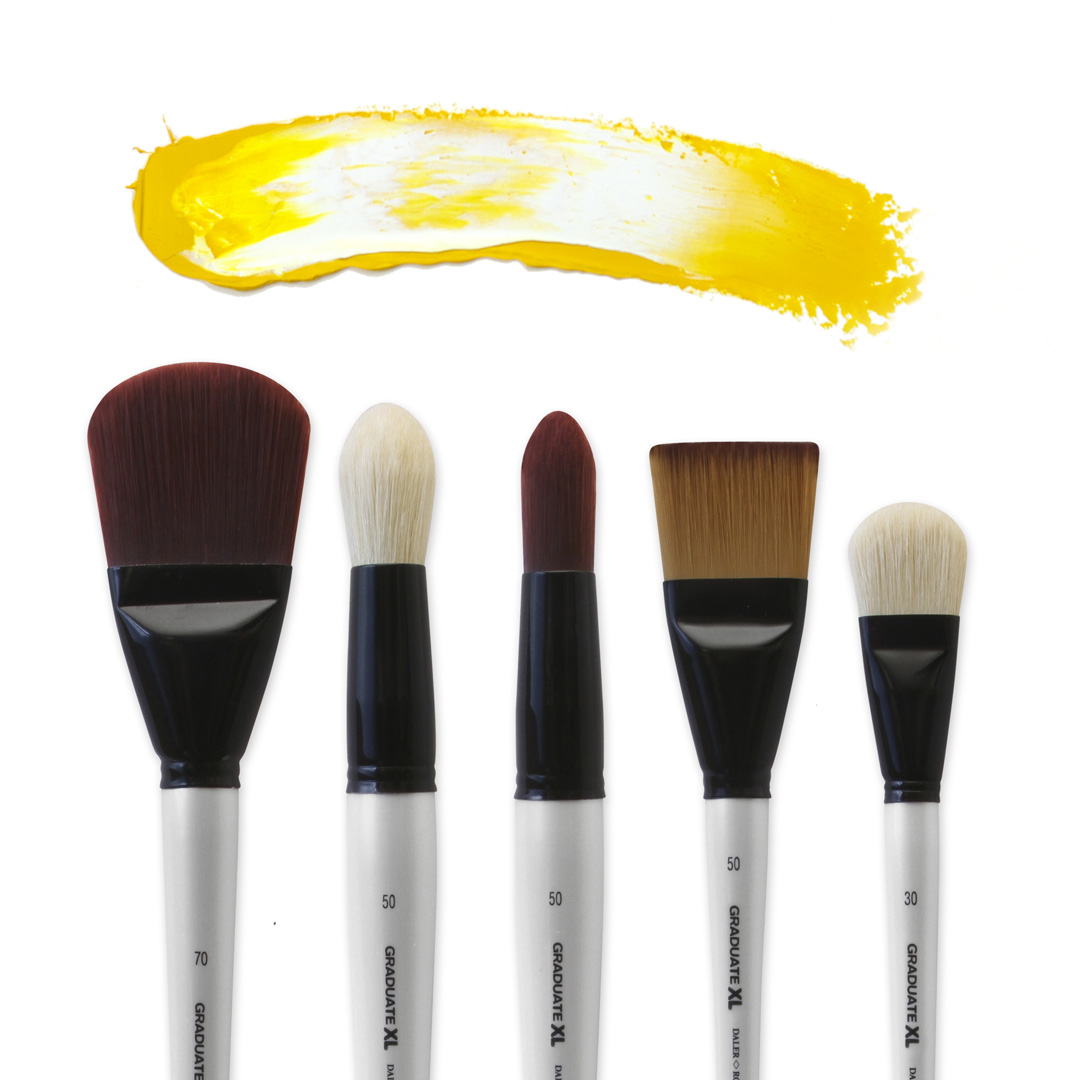 Graduate XL Brushes
Daler-Rowney Graduate XL Brushes bring a unique and comprehensive answer to tall artists and students looking for large format painting. Ideal for murals.
VIEW