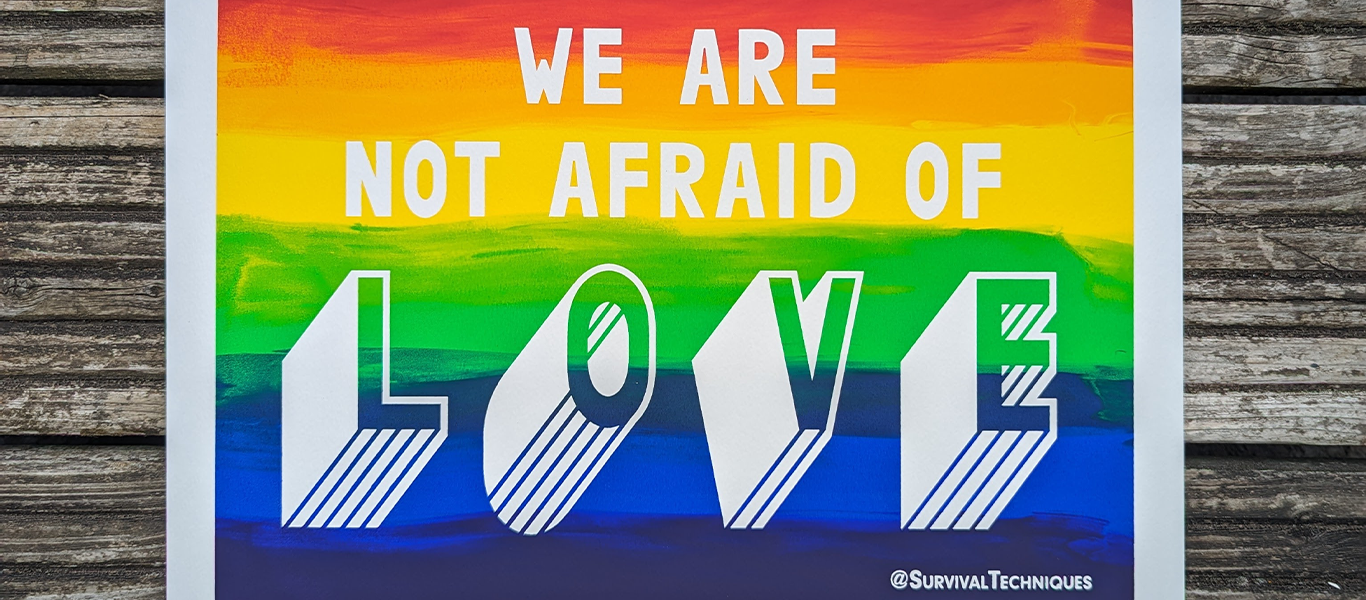 7th August 2023
Naomi Edmondson's unique artwork for Brighton Pride
Survival Techniques x Brighton Pride
Daler-Rowney artist Survival Techniques, aka Naomi Edmondson, created a unique artwork for the Brighton Pride taking place in August in Brighton.
The body of work of Survival Techniques is aiming for inclusivity from all angles, no matter of mental health or gender equality and is trying to open a public dialogue with society over her murals, artwork, or screen prints.
Brighton Pride was here no exclusion of the underlying values of the art of Survival Techniques. True to her positive activation text elements, Survival Techniques created a unique artwork and screen-print designed for Pride – "We are not afraid to love".
People participating and raising their voices at the LBTQ+ event were invited to create their own rainbow design screen prints during a workshop at a Brighton coffee shop, to then use at the pride parade or to display at home, and the results are stunning. Daler-Rowney is proud to support Survival Techniques in her creative endeavours all powered by System3 Acrylic.
If you also need support for a community project, please get in touch with us using partnership@daler-rowney.com.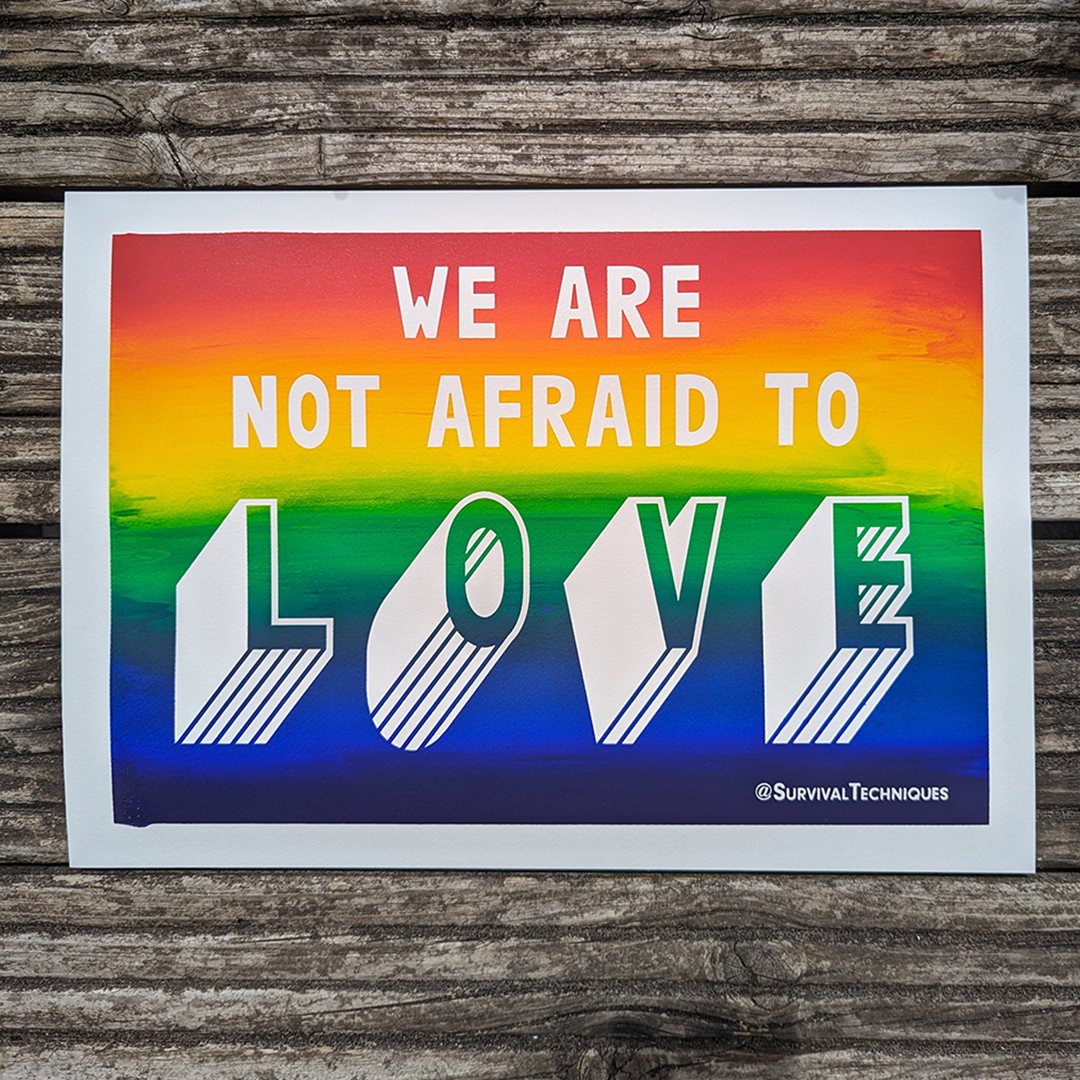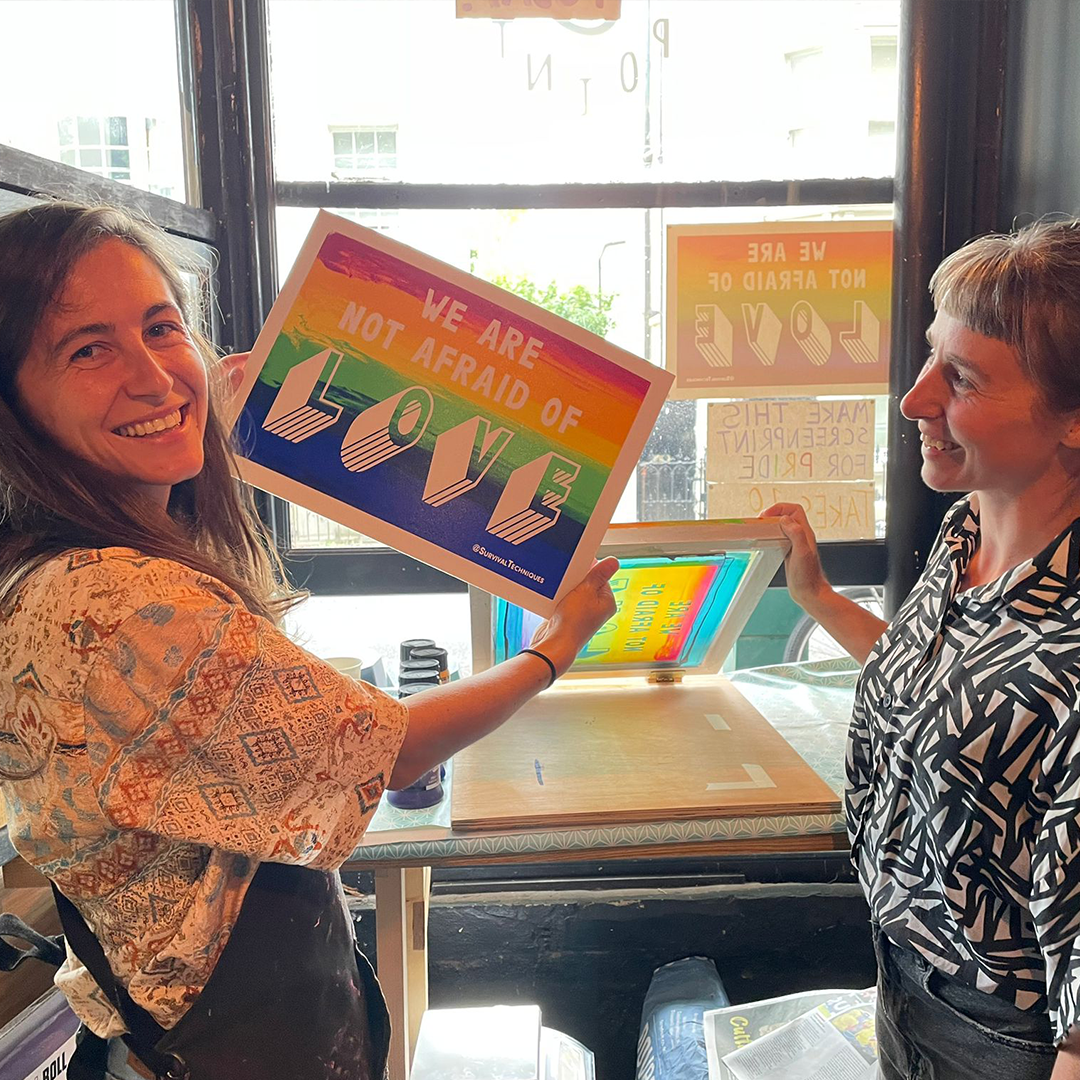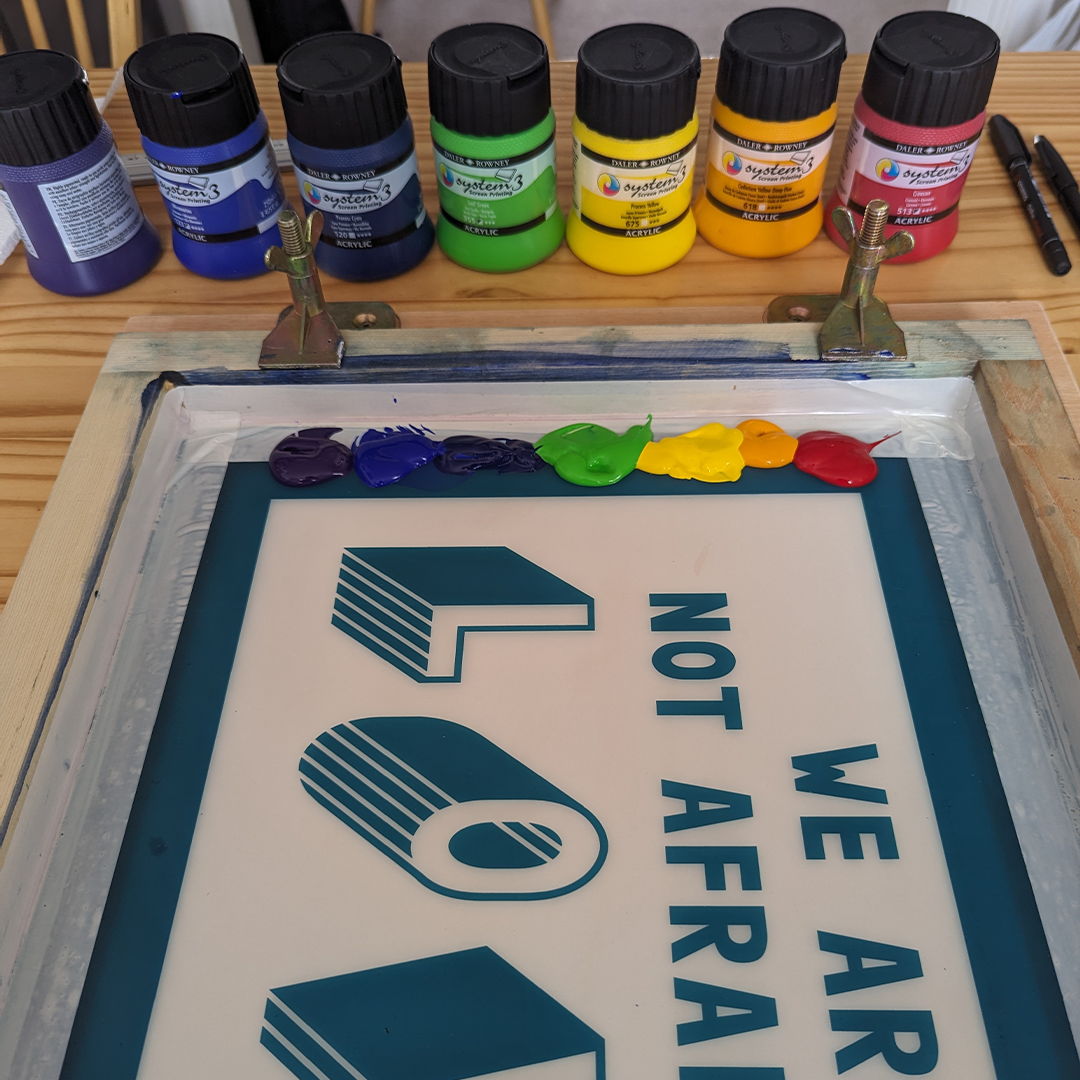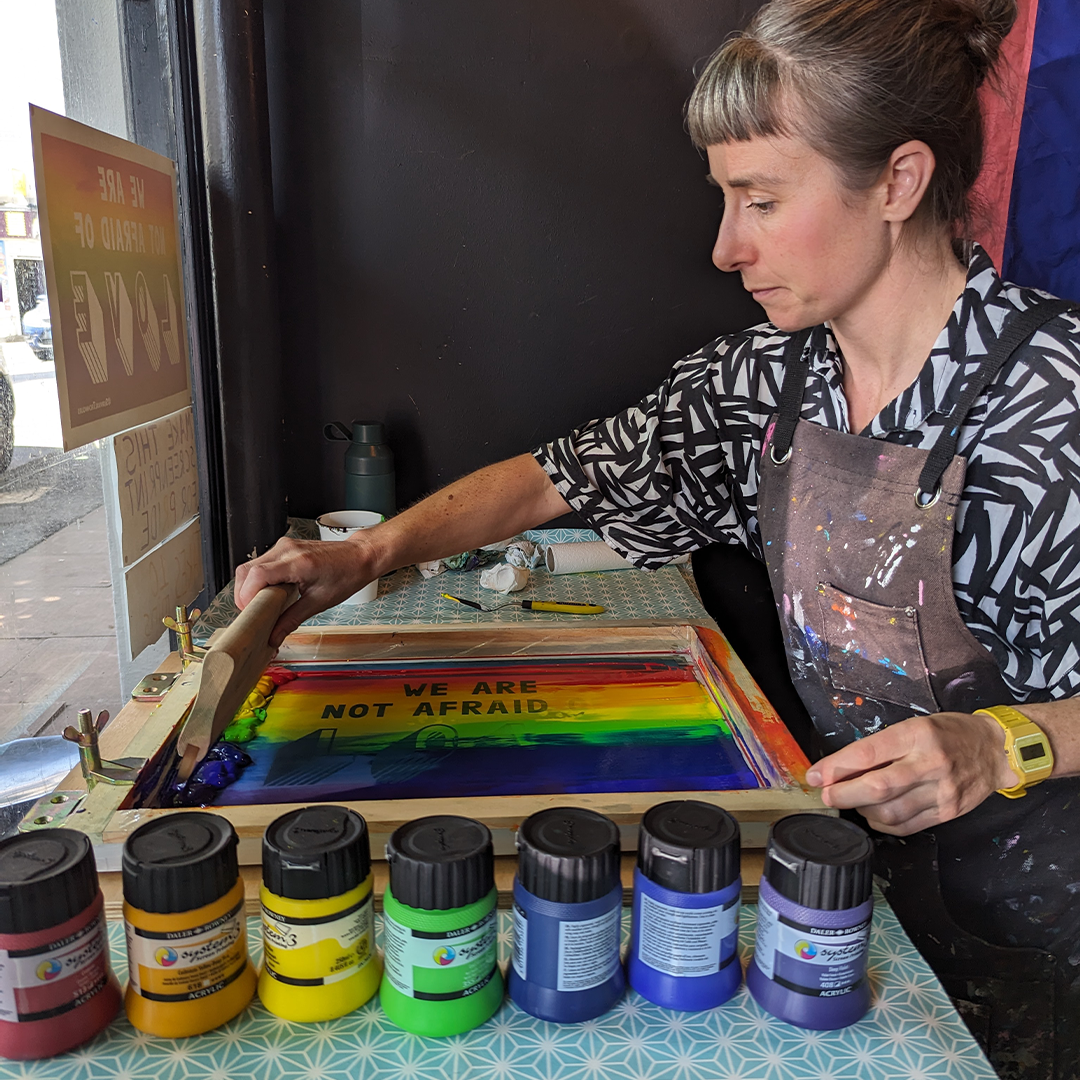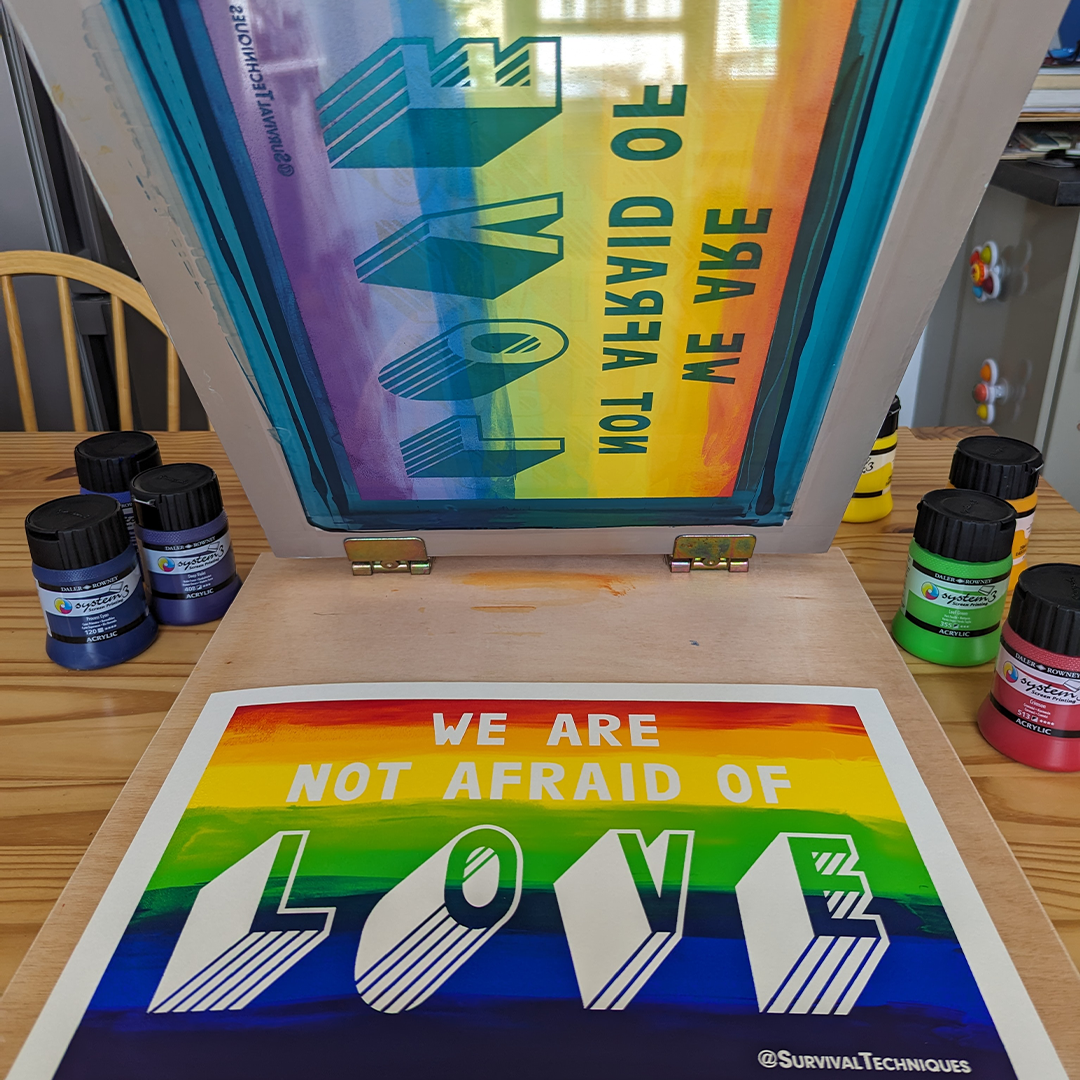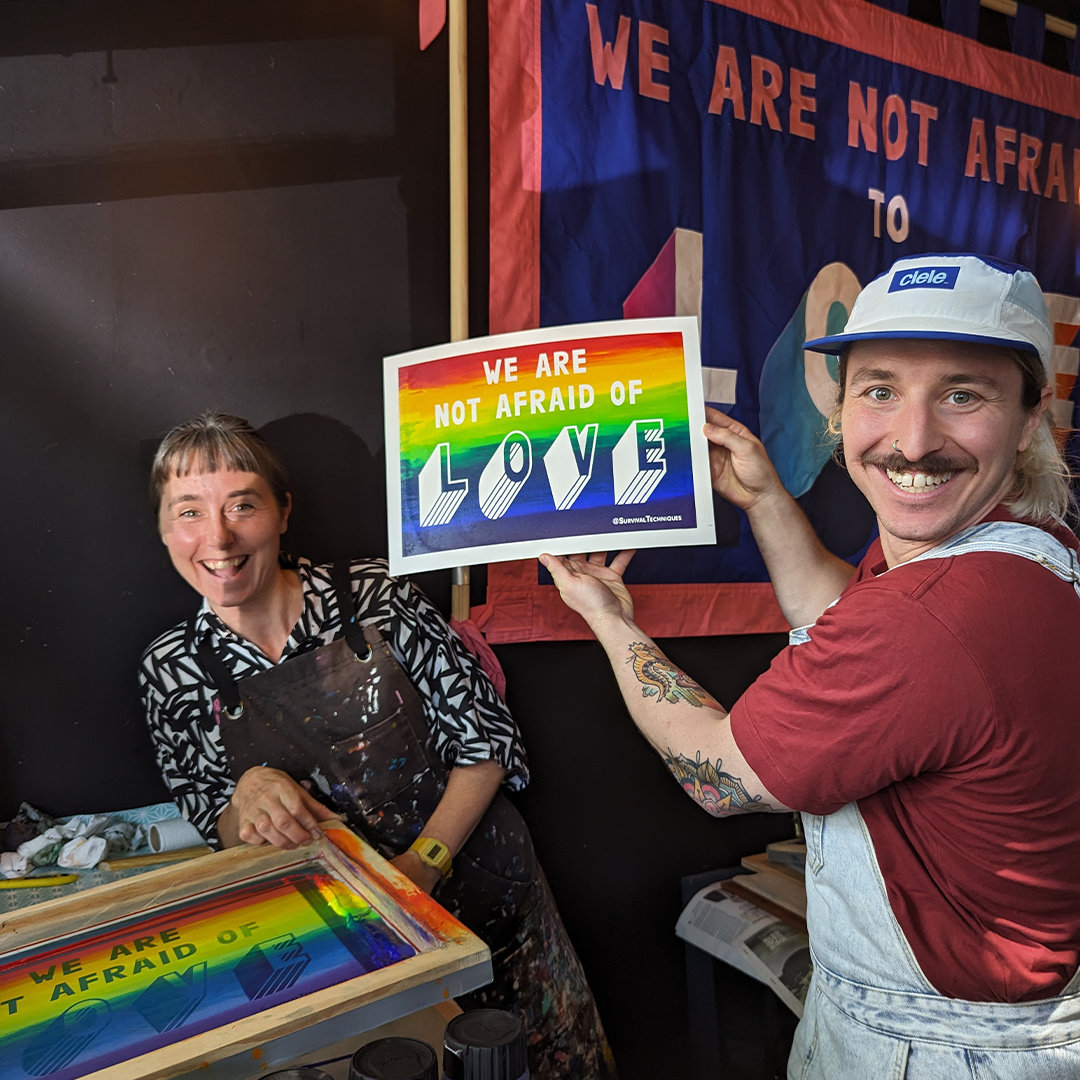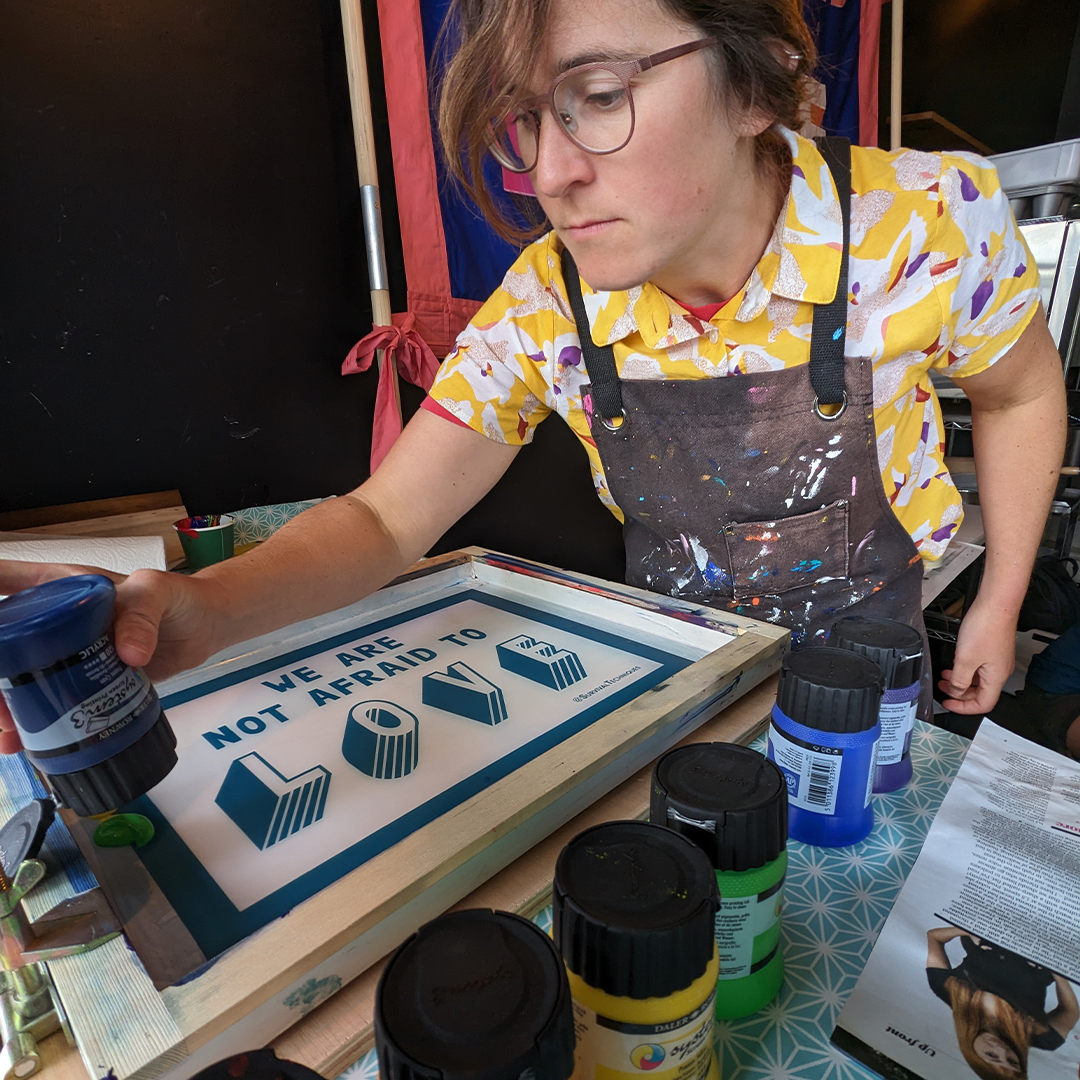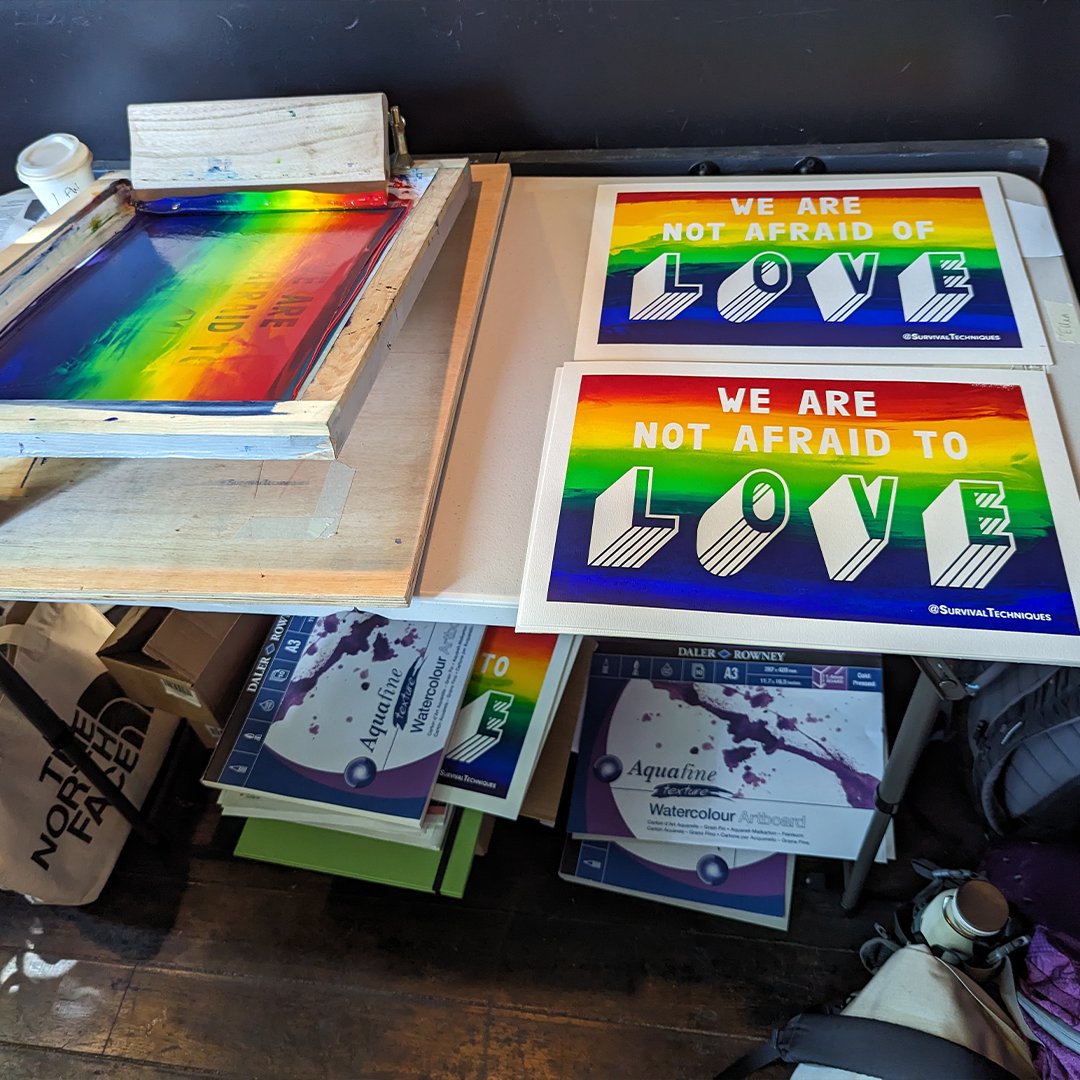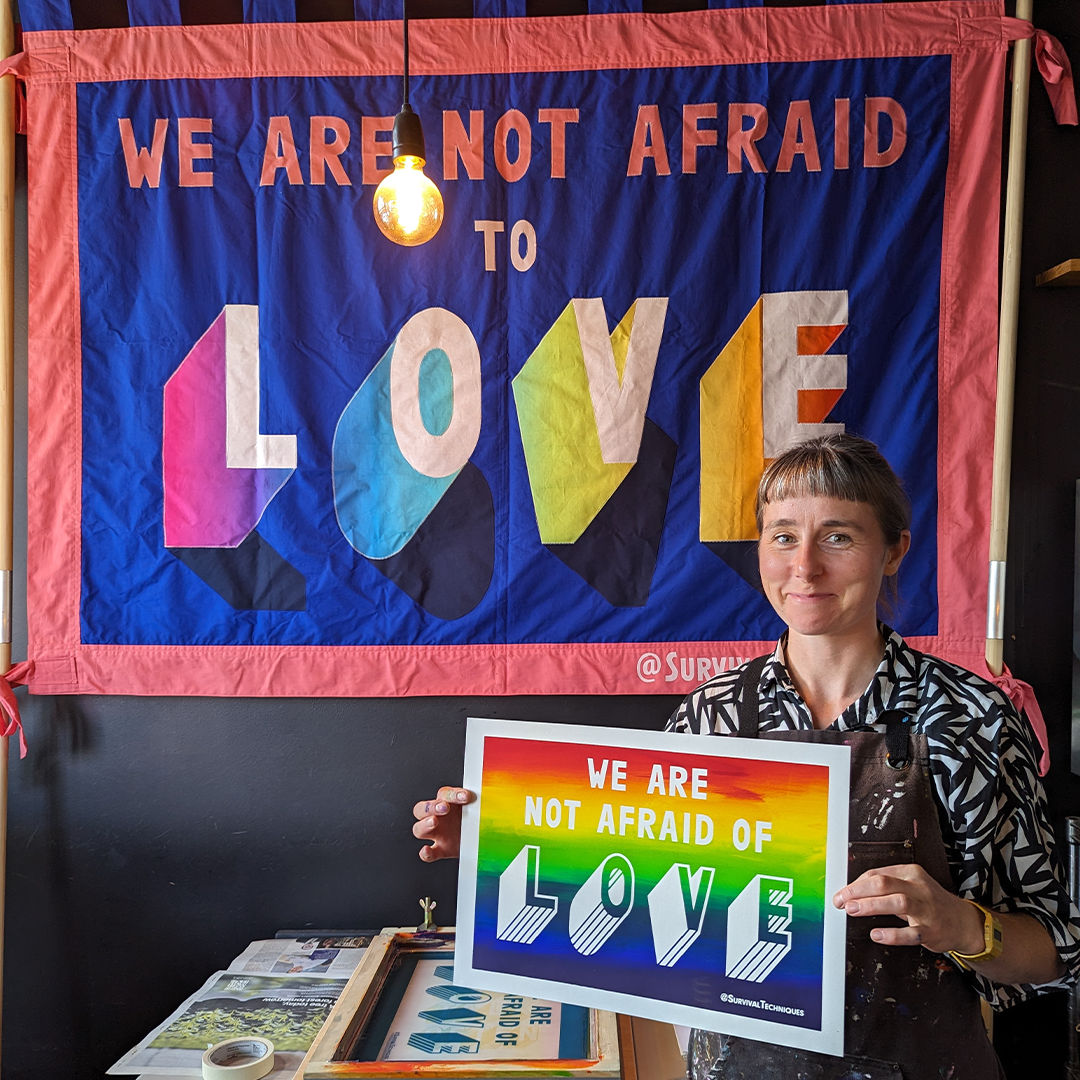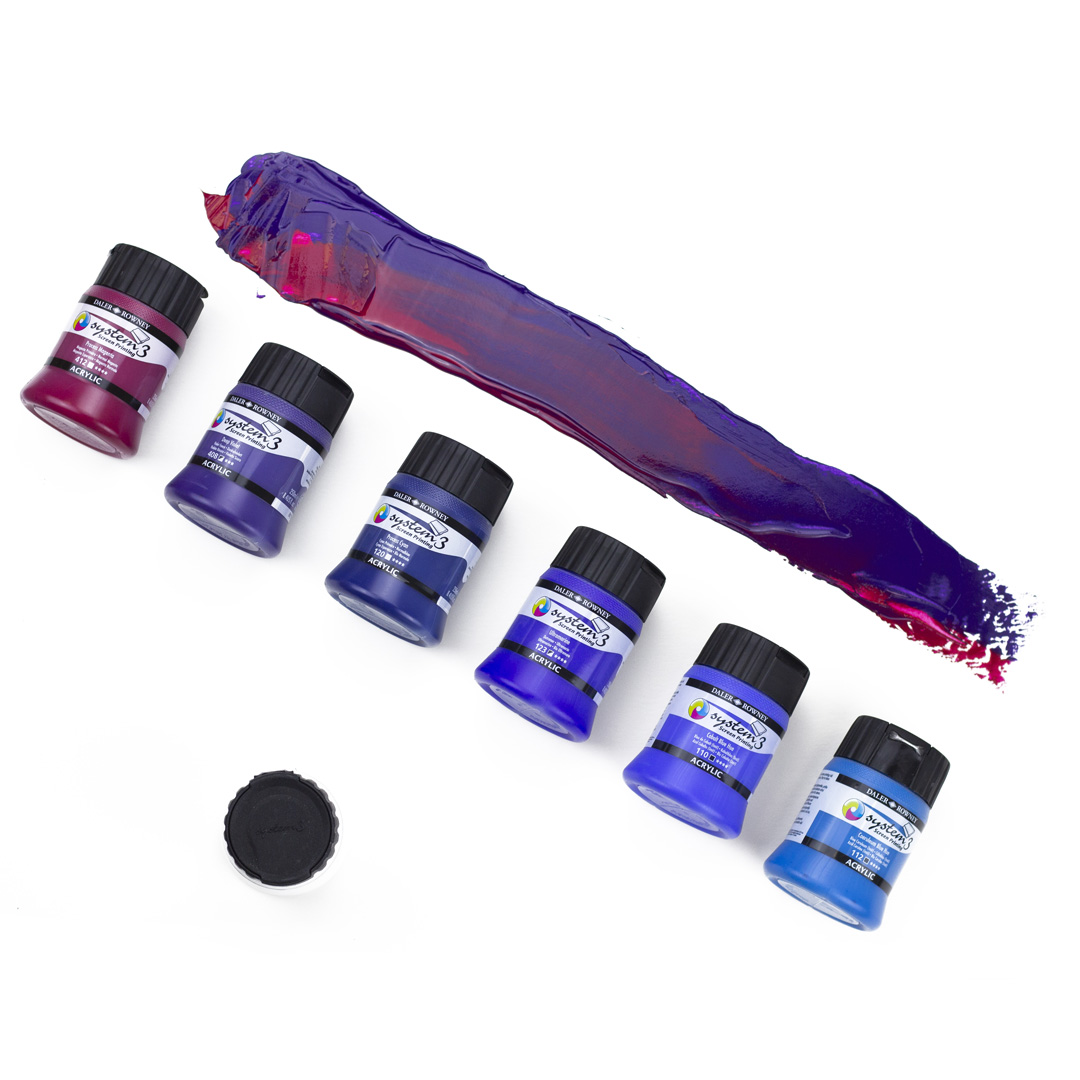 System3 Screen Printing Acrylic
Daler-Rowney System3 Screen Printing Acrylic Paints, including Textile Screen Printing Acrylic, are highly pigmented and ready-to-use with excellent colour strength and lightfastness. The System3 Screen Printing Acrylic Inks have been developed to be ready for use straight from the pot, or thinned further with screen printing mediums.
View System3 Screen Printing Ink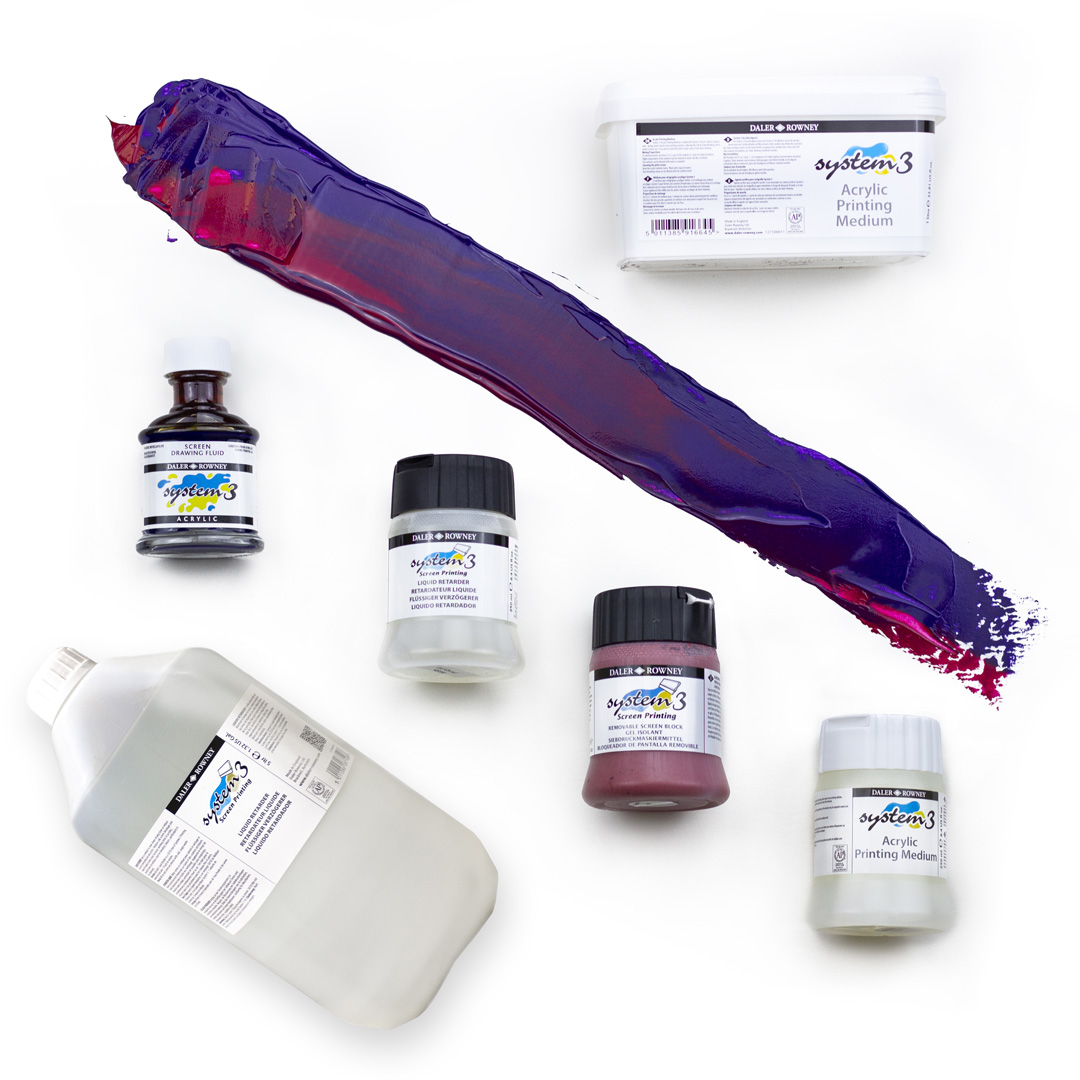 System3 Screen Printing Medium
Daler-Rowney System3 Screen Printing Medium turns System3 Acrylic Paint into rich and vibrant screen printing inks which are perfect for use on paper, card and board. This water-soluble medium slows the drying time of acrylics, allowing them to be easily washed out of a screen.
View System3 Screen Printing Medium