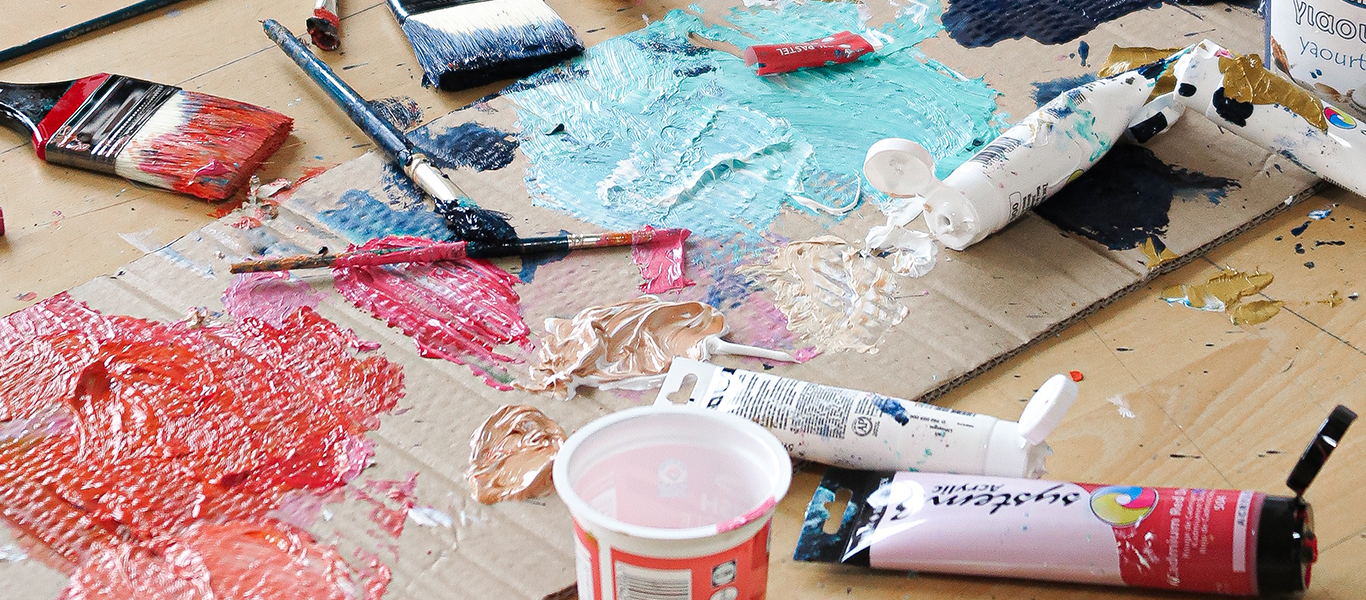 20th July 2023
Painting To Series 2 is out now, supported by Daler-Rowney
Painting To x Daler-Rowney
Painting To is the brainchild of director and screenwriter Harry Guest and producer Fab Goualin.
Conceptualised in 2021, the project seeks to combine the worlds of art, in this case, music and painting, in a visually stimulating showcase.
Series 2 is aired from June to August on YouTube and is featuring well-known creatives from around the world out of the music and fine art industry. So how does it work? The creatives have an hour of time to influence each other work and the created music and painting are intertwining to a multi-sensory experience.
Here are the planned sessions of Painting To Series 2 and the artists involved:
Session 1 – Ana Benavides x DJ Ron – Thursday 15th of June
For the 1st session, the Mexico-born, RCA graduate, Ana Benavides joins D&B and Jungle legend, DJ RON for a high-energy journey into the minds of two creatives that are heaving influenced by emotional sounds and movements.
Session 2 – Niamh Birch x Blankson – Thursday 29th of June
Session 2 sees Devon-born painter, Niamh Birch pair up with Painting To founder and vinyl DJ, Fab Goualin aka DJ Blankson. With a focus on objects and details from everyday life, Birch is accompanied by a mellow house and techno set from the London native.
Session 3 – Marcus Aitken x Art School Girlfriend – Thursday 13th of July
With collectors around the world and a trail of sold-out exhibitions, Marcus Aitken is an artist that needs no introduction. Painting To was so fortunate to also have him joined by London-based singer and songwriter, Art School Girlfriend for a rare DJ set.
Session 4 – Léa Bou Habib x Hard Antoine – Thursday 27th of July
Barcelona Academy graduate Léa Bou Habib is influenced by themes like love and addiction, which is seen through the emotional pieces she creates. Combining her talents with the sound of London-born DJ and producer, Hard Antione was a no-brainer for the Painting To team.
Don't forget to tune in and experience the symbiosis of fine art x music. Want to find out more, meet the creators of Painting To in an exclusive interview for Daler-Rowney.
Do you have a unique idea to bring creatives together and need help to get your project off the ground? Just get in touch with us and we will try our best to support you.
Interview with Fab and Harry
"Congratulations on the release of Series 2 of Painting To, it's a pleasure to have you in the interview. Thanks for making the time for us."
Tell us a bit more about the idea of Painting To.
"Thanks so much, it's a pleasure to be with you. Yes, so Painting To is the combination of so many passions, Art and music of course, but also video and visual intrigue more broadly. We both come from these worlds so to be able to combine these passions in a creative and distinctive way is really a dream come true. We came up with it over a beer at a pub on Bermondsey Street and once we realised nobody else was doing this, within a month or two we were already scouting and reaching out to artists. The rest is history really, although it's still early days. "
What was the most difficult part of the creation of Series 2?
"Gosh, it's not the most interesting thing but it has to be finding a date that works for everyone! You spend all this time reaching out to people, curating combinations etc, so you become really set on how the series is going to look and at that point, everyone and everything is essential so getting all the various moving parts together at the same place is quite difficult. Contrary to what people often think, we shot the whole series in one day!"
What was your favourite moment in this series?
"Definitely no favourite individual moment, more a selection of favourite moments which are the 10-second countdowns that preclude the end of each session. When the artist and the DJ reach a sort of crescendo, and oftentimes when the adrenaline is highest as the final touches are being made to these amazing paintings - it's also of course when the completed piece is essentially revealed - you then also know that the concept is still working haha."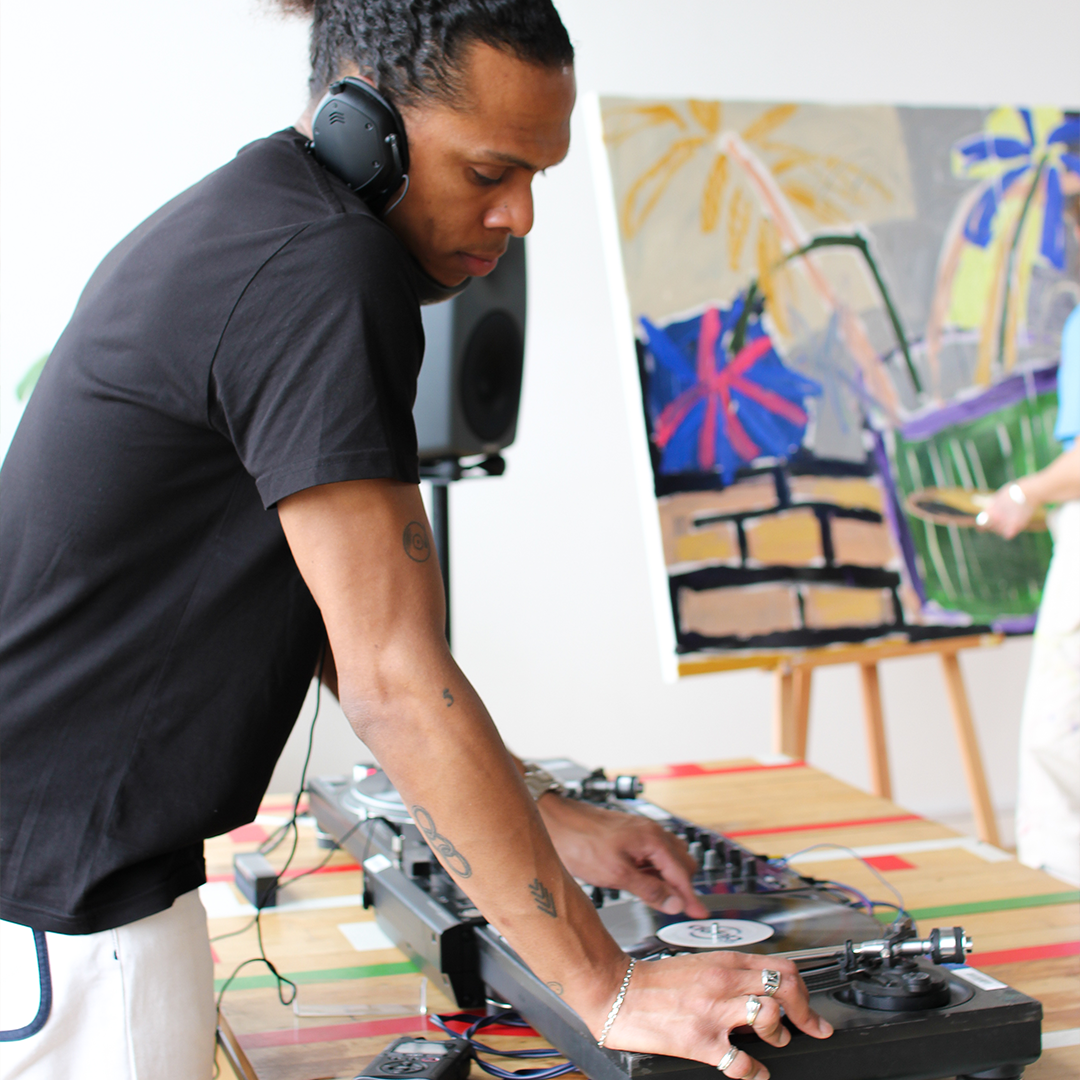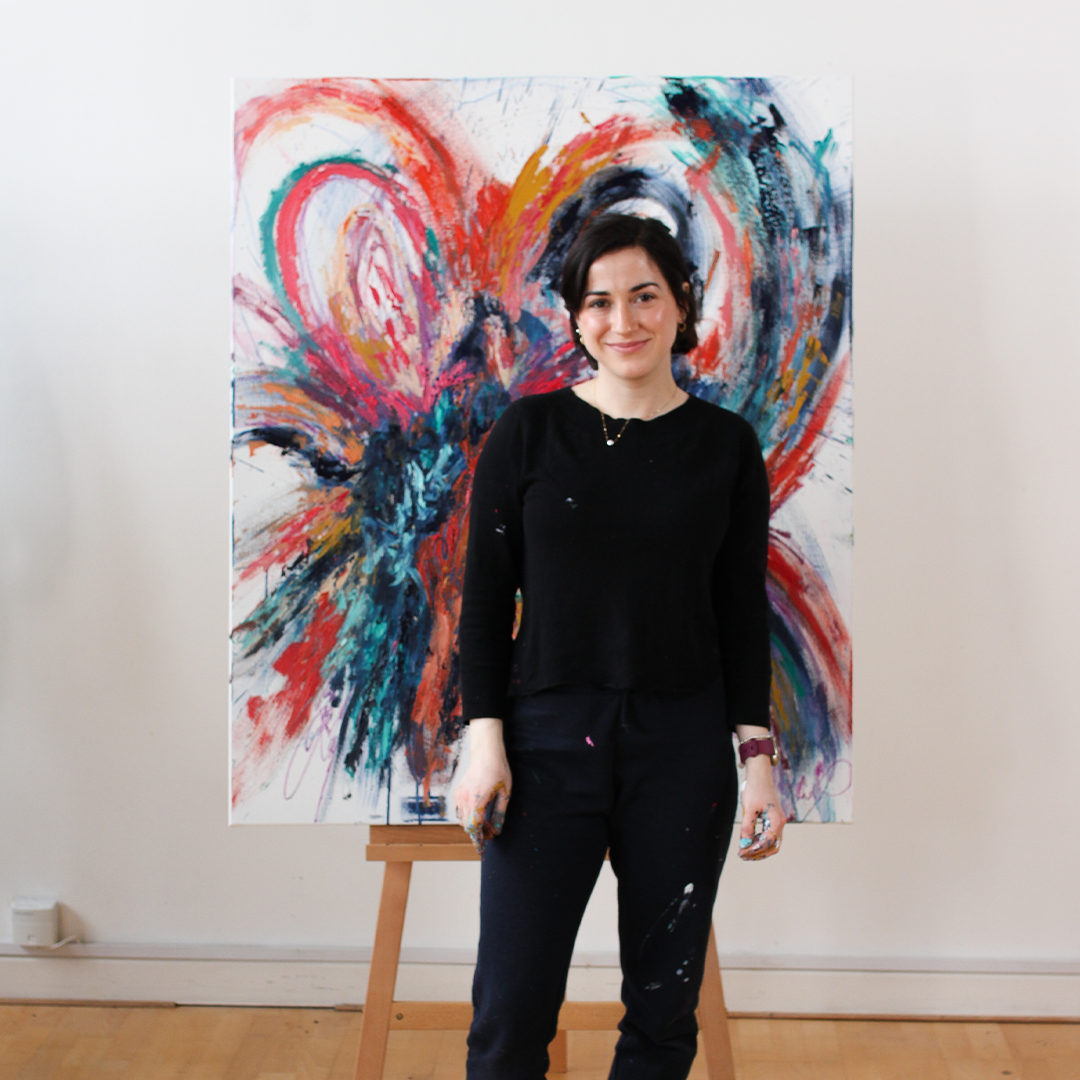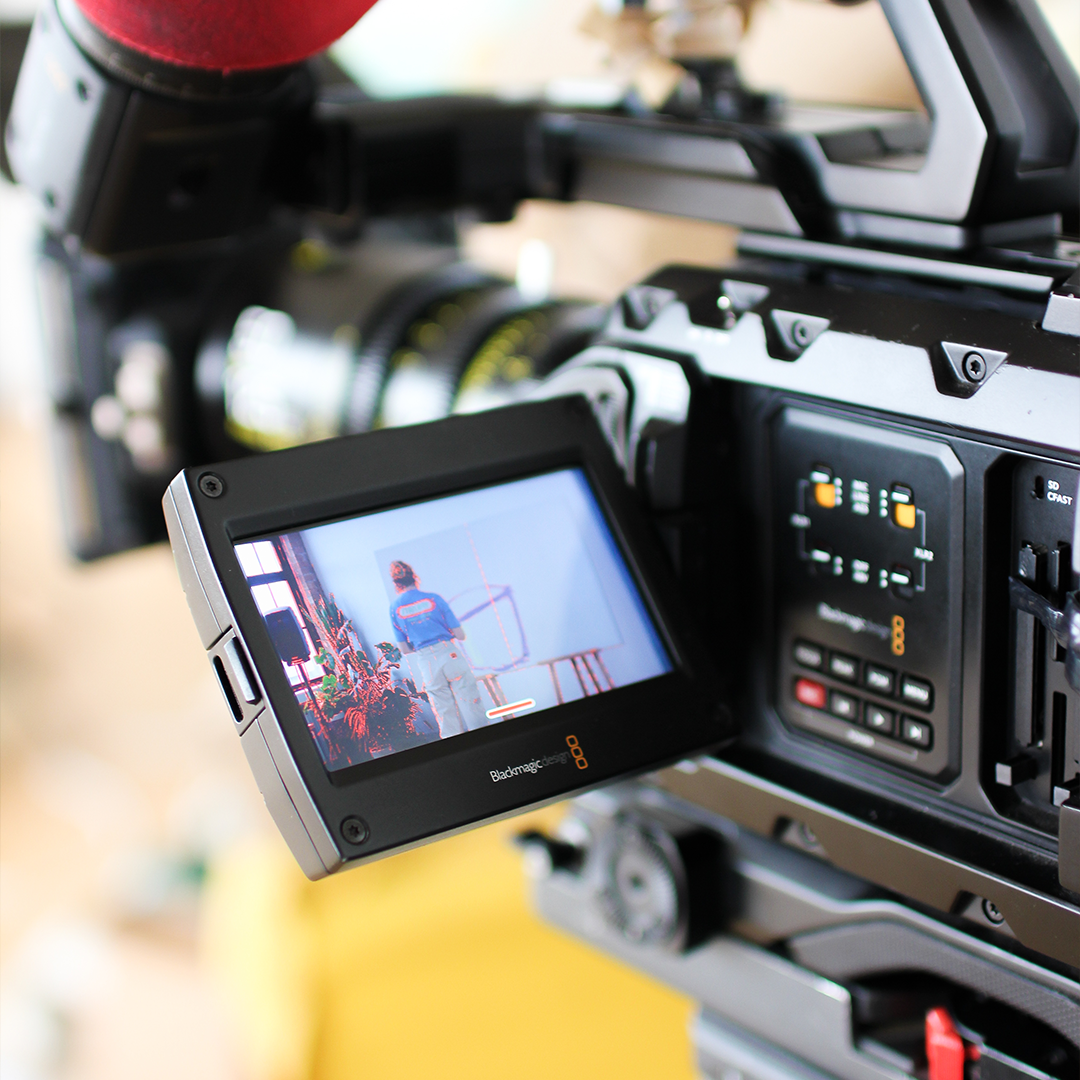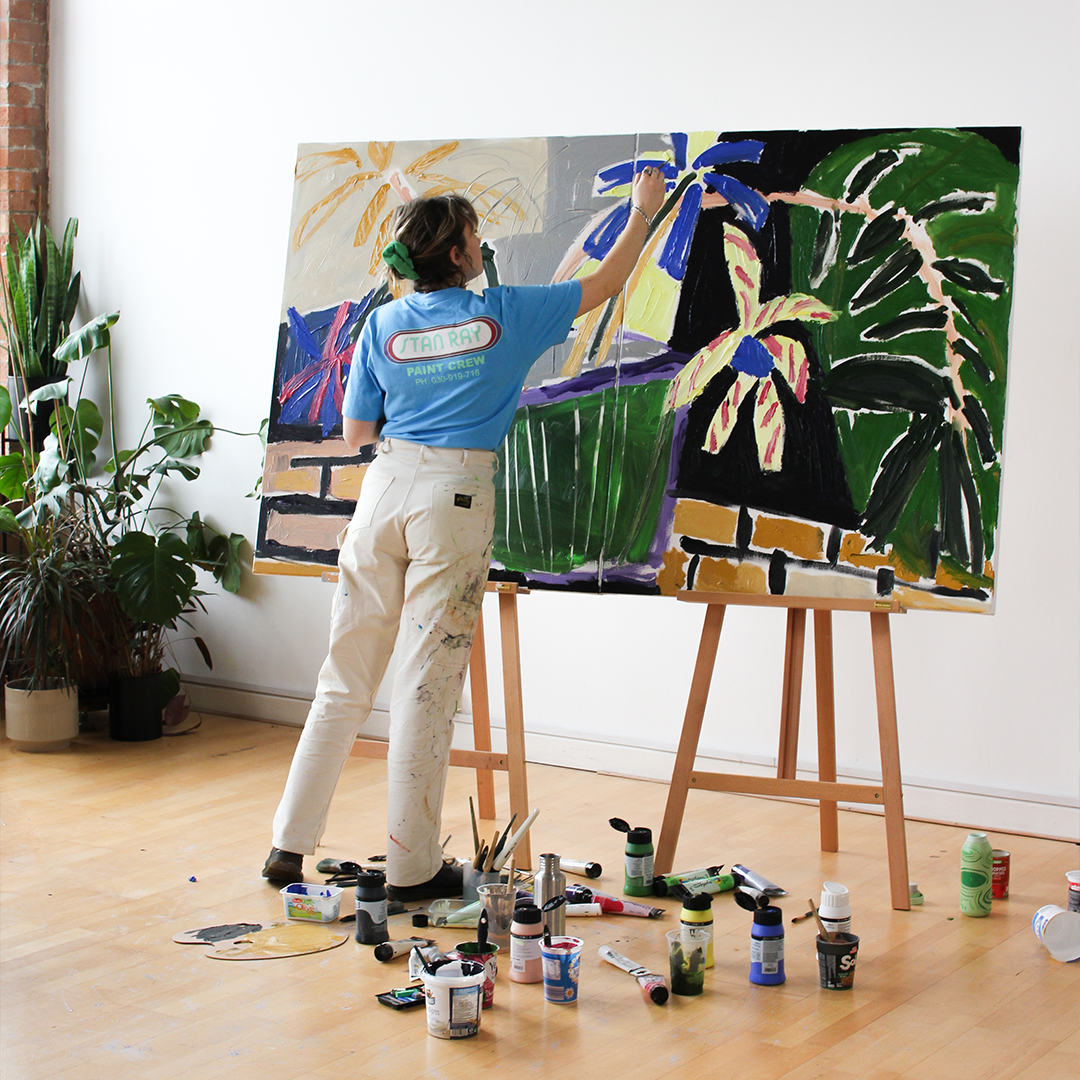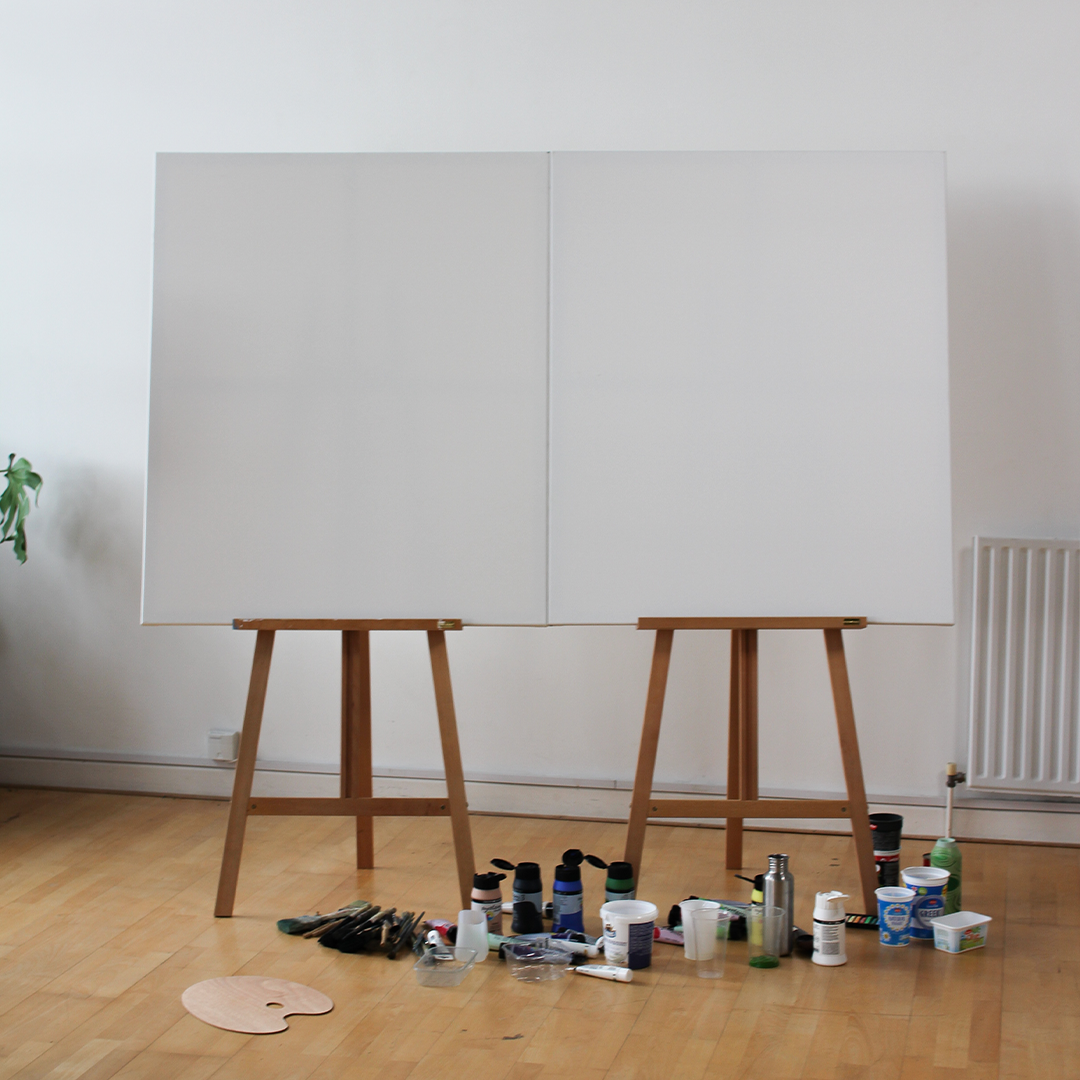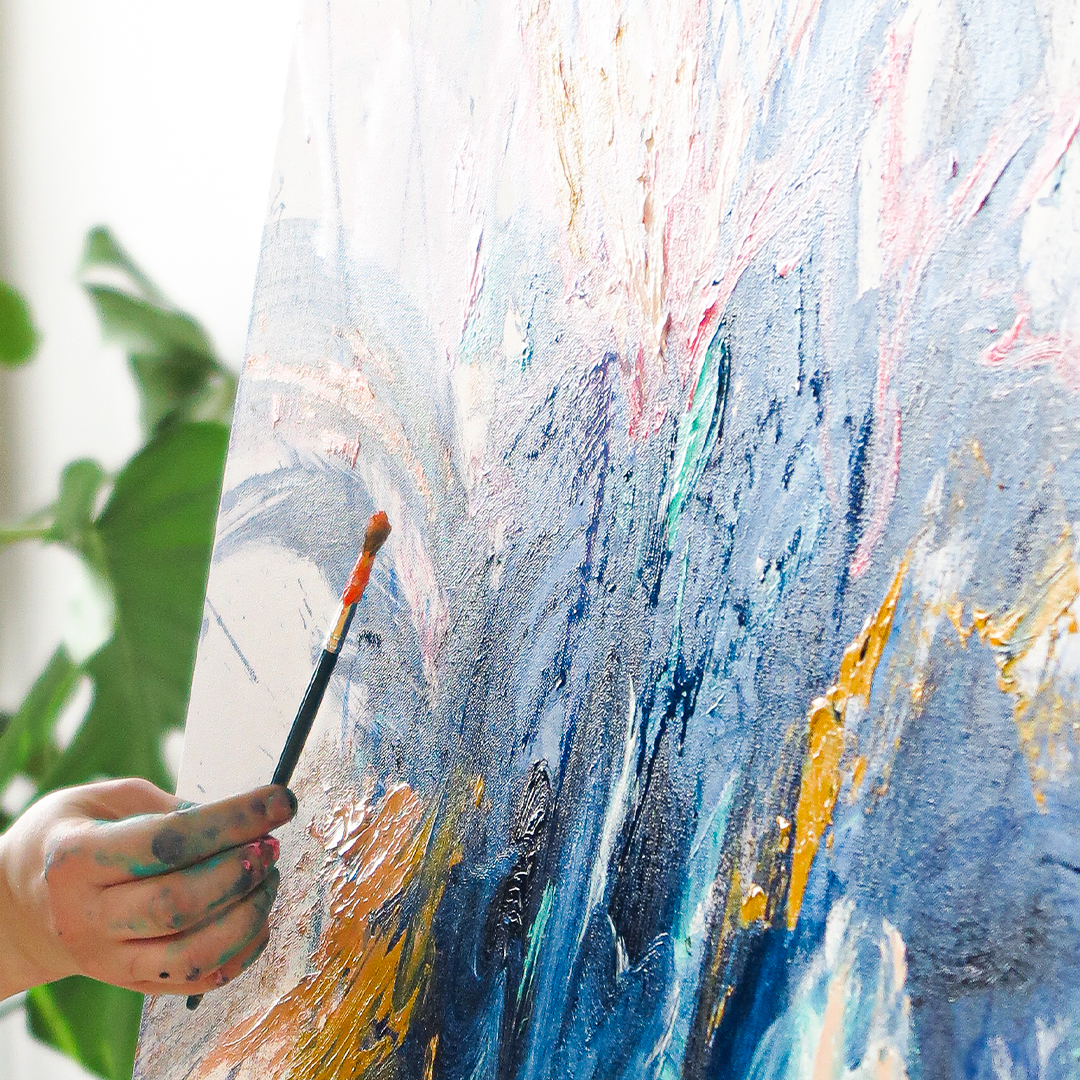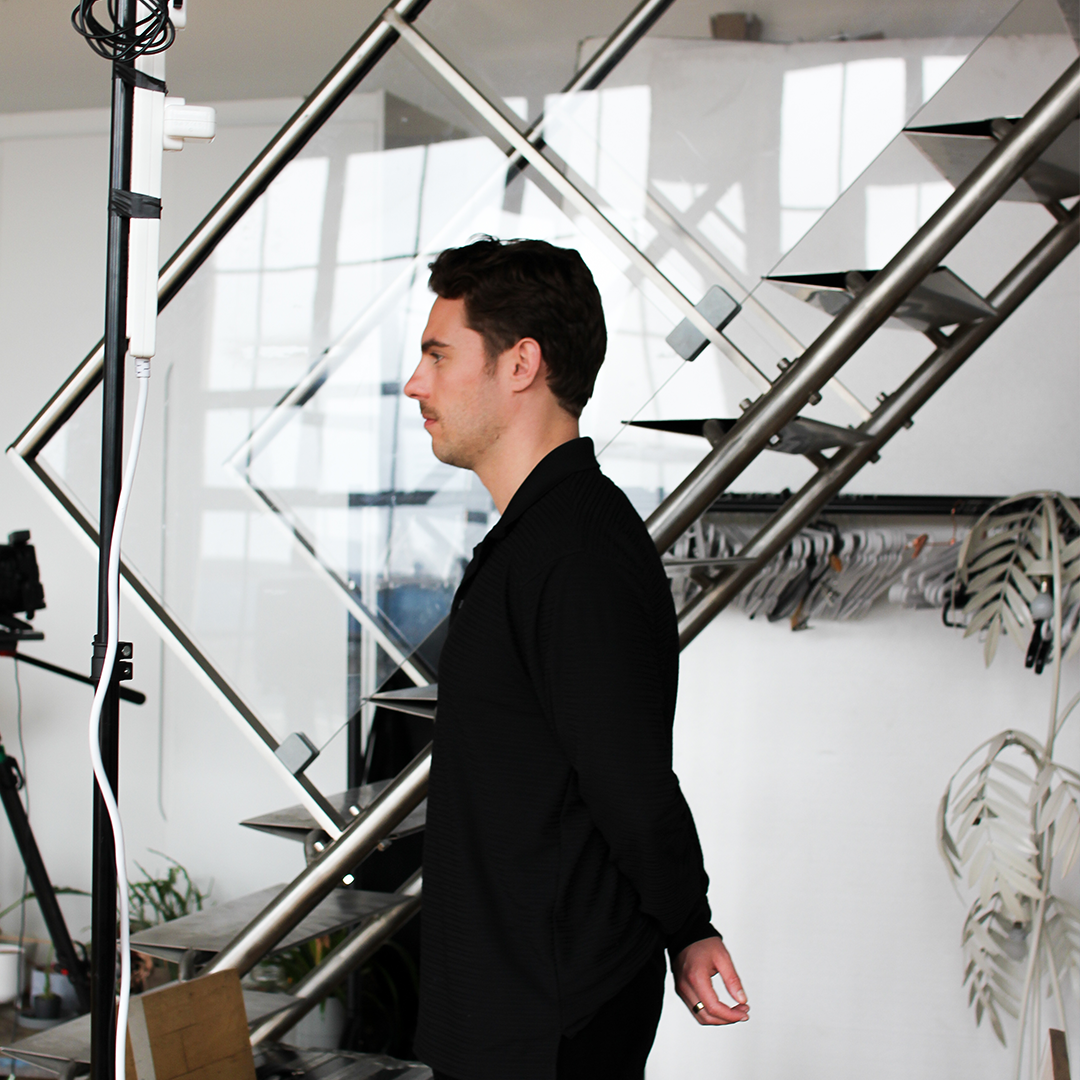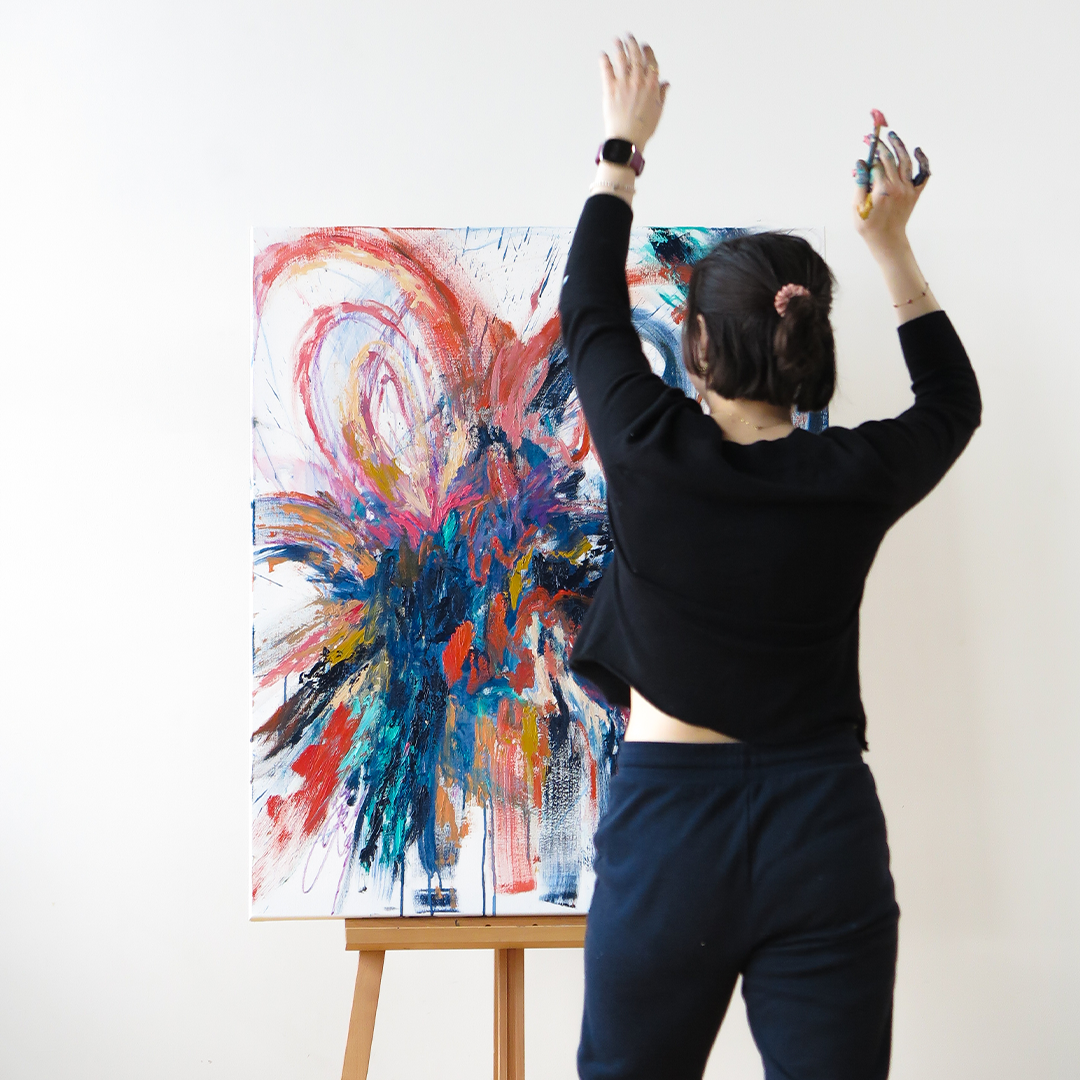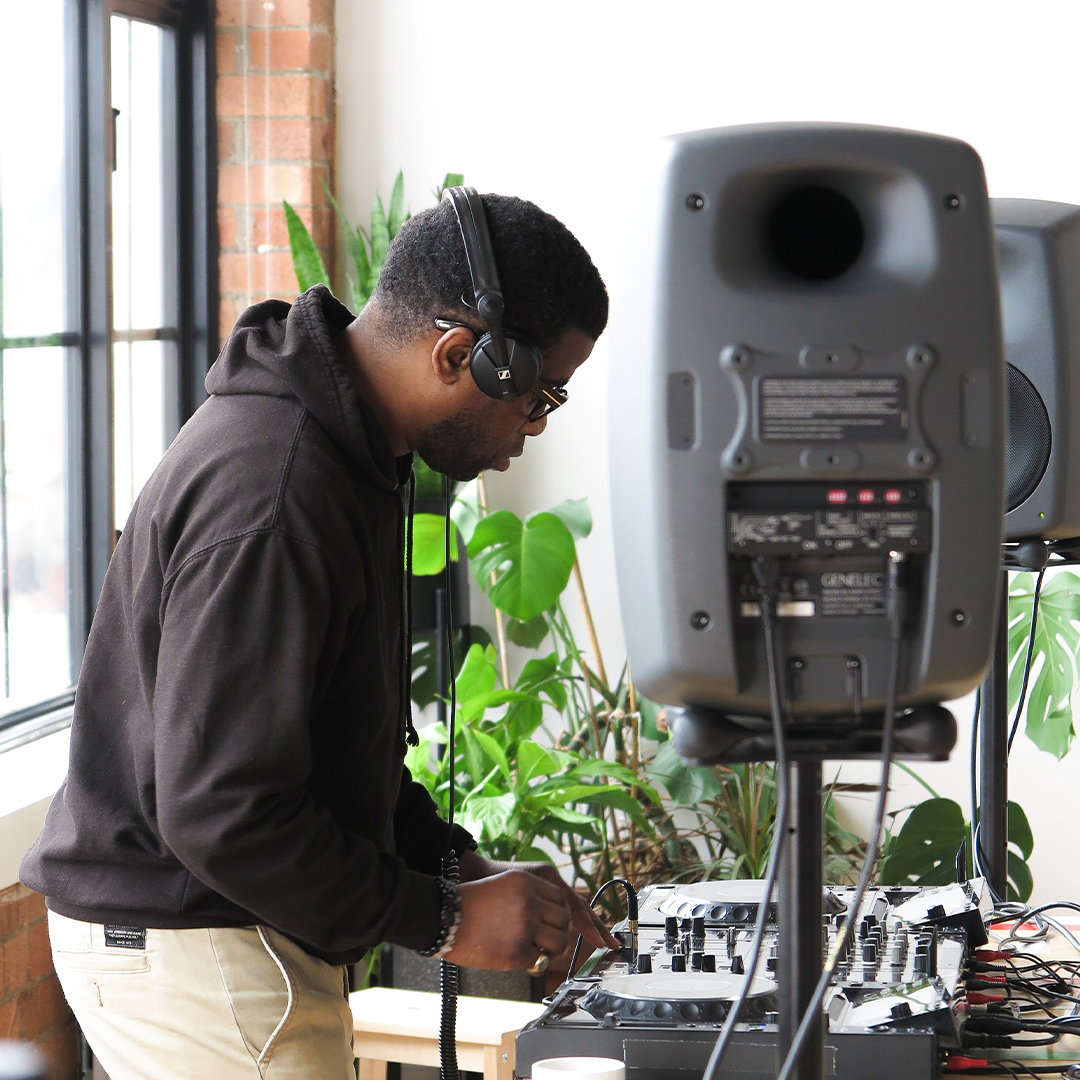 System3 Acrylic Paint
Daler-Rowney System3 Acrylics are versatile water-based colours made from high quality pigments. System3 Acrylic colours are lightfast, permanent, opaque, flexible and quick drying, making them suitable for applications on multiple surfaces both indoor and outdoor.
View System3 Acrylic