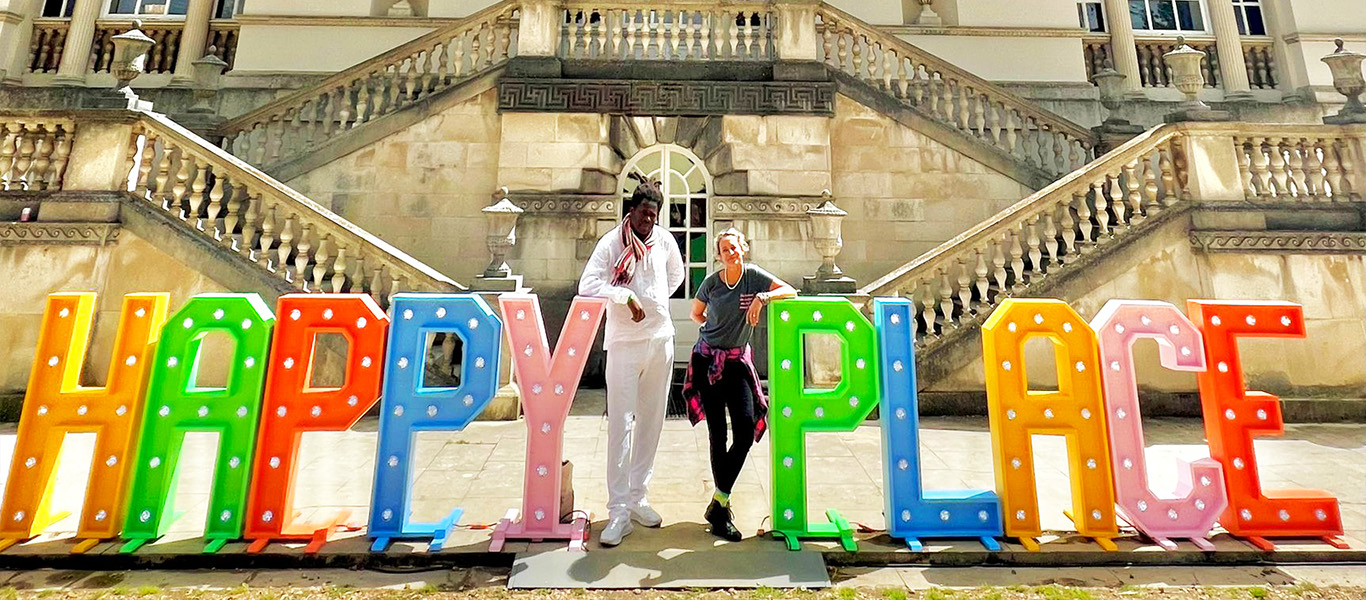 15th July 2023
Simply art workshop alongside Bradley Theodore
Leah Wood x Happy Place
Daler-Rowney artist, Leah Wood, recently joined the Daler-Rowney artist range and started her Daler-Rowney artist journey with a Simply art workshop featuring New York Street artist Bradley Theodore at the Happy Place Festival 2023.
"I embarked on a portrait painting workshop at the Happy Place Festival with a buddy of mine, Bradley Theodore, a great artist from New York. We taught an hour-long class with about 50 students that day, Daler-Rowney supported us with Simply products, and we had a great time!
The class began with some exercises on portrait drawing and general circle drawing. We then took the students on a bit of a ride with building on the circle to finally see they were actually drawing the makings of a face. It was brilliant!
Soon enough our workshop was coming to a close and the students took home their pieces of work from the day.
I had a really good time being involved with this and so did Bradley did too!
Thanks again to Daler-Rowney for helping us create such a brilliant space for people to create and get into a headspace of creativity! It's very important we keep creative." Leah Wood
Are you searching for support for a community project or an art activation? Please don't hesitate to get in touch with us by emailing partnership@daler-rowney.com.