Canson Annonay Mural Project
Thanks to the charity La Source, as well as the talent and the creativity from artists Heta, Monsieur S, Filipe Toner and Dagson Silva, this impressive mural has been painted outside Canson's paper factory in Saint-Marcel-lès-Annonay, in France. The amazing support and enthusiasm from children of La Source, the Secours Populaire, and Canson employees have been crucial to the success of this project.
The artists aimed to represent one of Canson's main value: transfer of know-how. The mural has been entitled "Les Passeurs de Colours", which could be translated by "Couriers of Colours".
A few figures around the mural...
5 weeks of work.
60 Daler-Rowney Graduate XL Brushes.
600 square meters to paint.
1,500 litres of Daler-Rowney System3 Acrylic paint.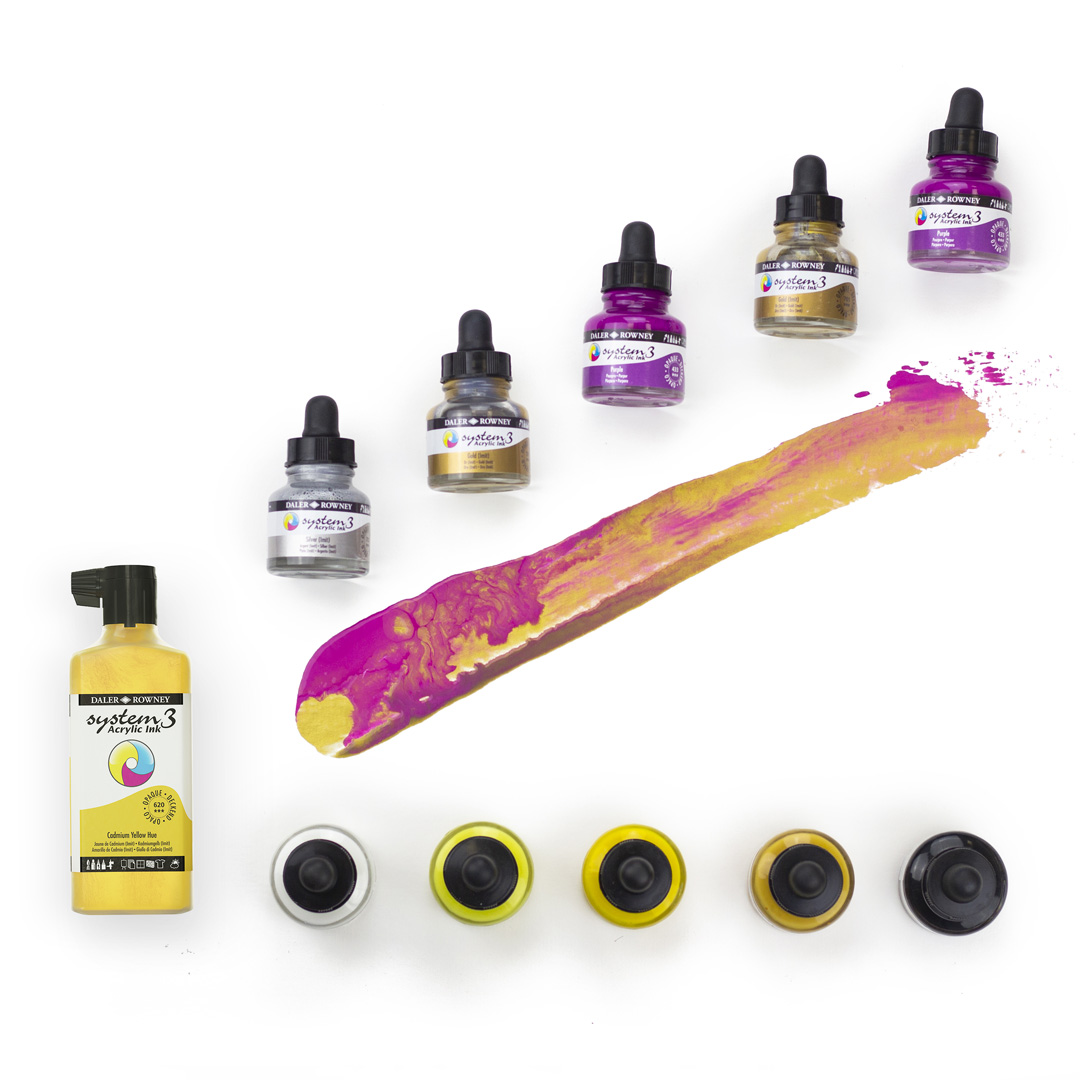 System3 Acrylic Ink
Daler-Rowney System3 Acrylic Inks are multi-surface, pigment-based opaque inks, ideal for mixed media and multi-technique applications. The System3 Acrylic Inks are water-based, water-resistant when dry and can be used inside as well as outdoor.
View System3 Acrylics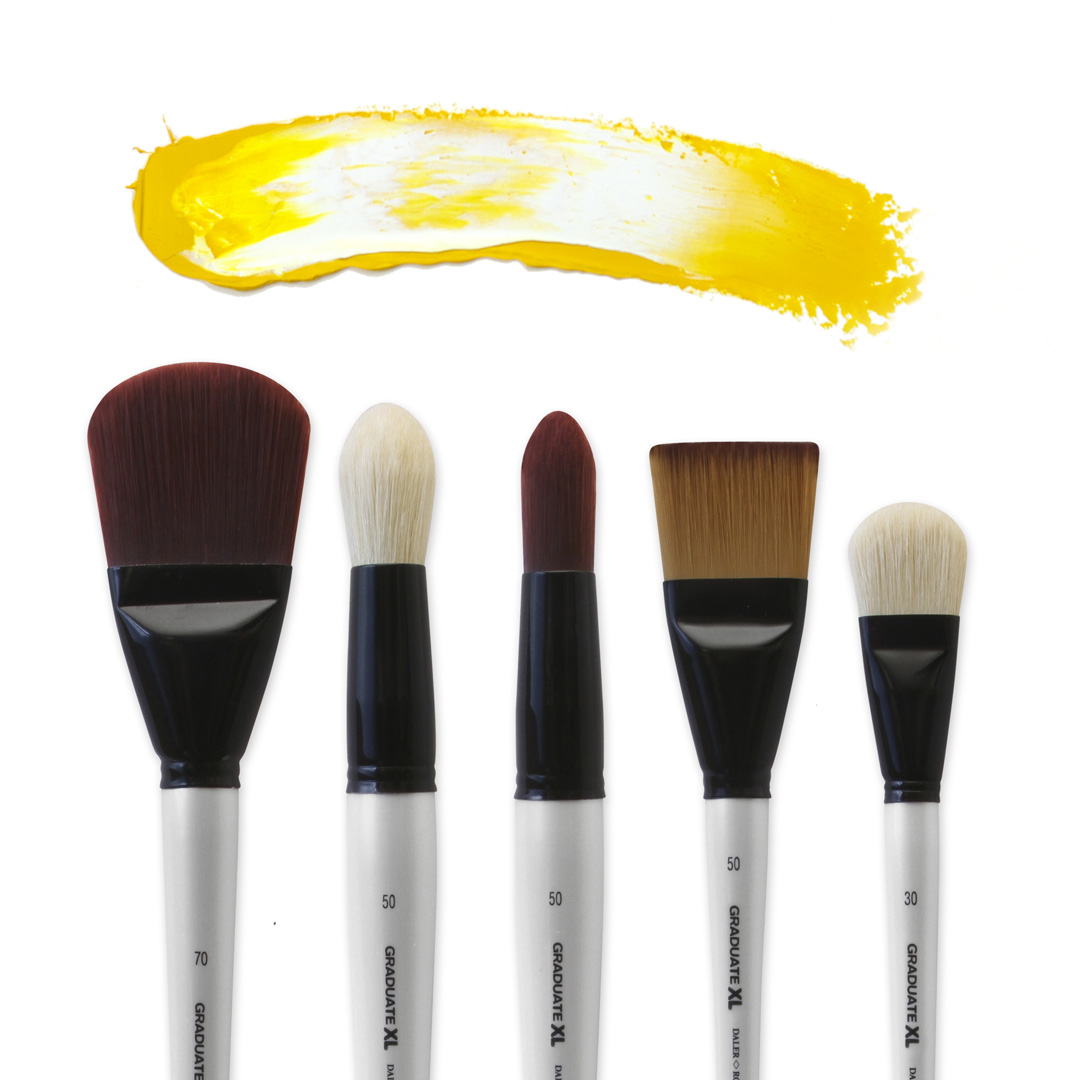 Graduate XL Brushes
Daler-Rowney Graduate XL Brushes bring a unique and comprehensive answer to tall artists and students looking for large format painting. Ideal for murals.
View Graduate Brushes