5th May 2022
Daler-Rowney System3 Fluid Acrylic x Michael Corr
Scottish painter and mural artist, Michael Corr, travelled to London earlier this year to paint a large-scale portrait of Francis Bacon on vinyl, using Daler-Rowney's latest addition to the System3 family - System3 Fluid Acrylics.
System3 Fluid Acrylic is the perfect product for his body of art, seeing he loves to work on a big scale with brushes, stencils, palette knives and whatever is at hand to create his unique signature marks on multiple surfaces in- and outdoor. Fluid acrylic offers him great flexibility, control, and coverage to make his portraits come to life.
During Michael's trip, he sat down with the Daler-Rowney team to talk us through his process, his usage of System3 Fluid Acrylic, and his inspiration when painting. Watch the making of the Francis Bacon portrait with tips, tricks and drips from the award-winning, contemporary painter, Michael Corr.
"The motivation behind this mural of Francis Bacon is very personal to me. Bacon (1909-1992) was one of Britain's most influential artists of the 20th-century and often painted the human face in an expressive and innovative way.
Bacon's studio was situated in South Kensington, only a few miles from the London Graphic Centre.
Bacon's expressive mark making, use of unconventional painting tools and ability to portray human forms in an abstract yet recognisable way are all factors that have inspired my own painting practice."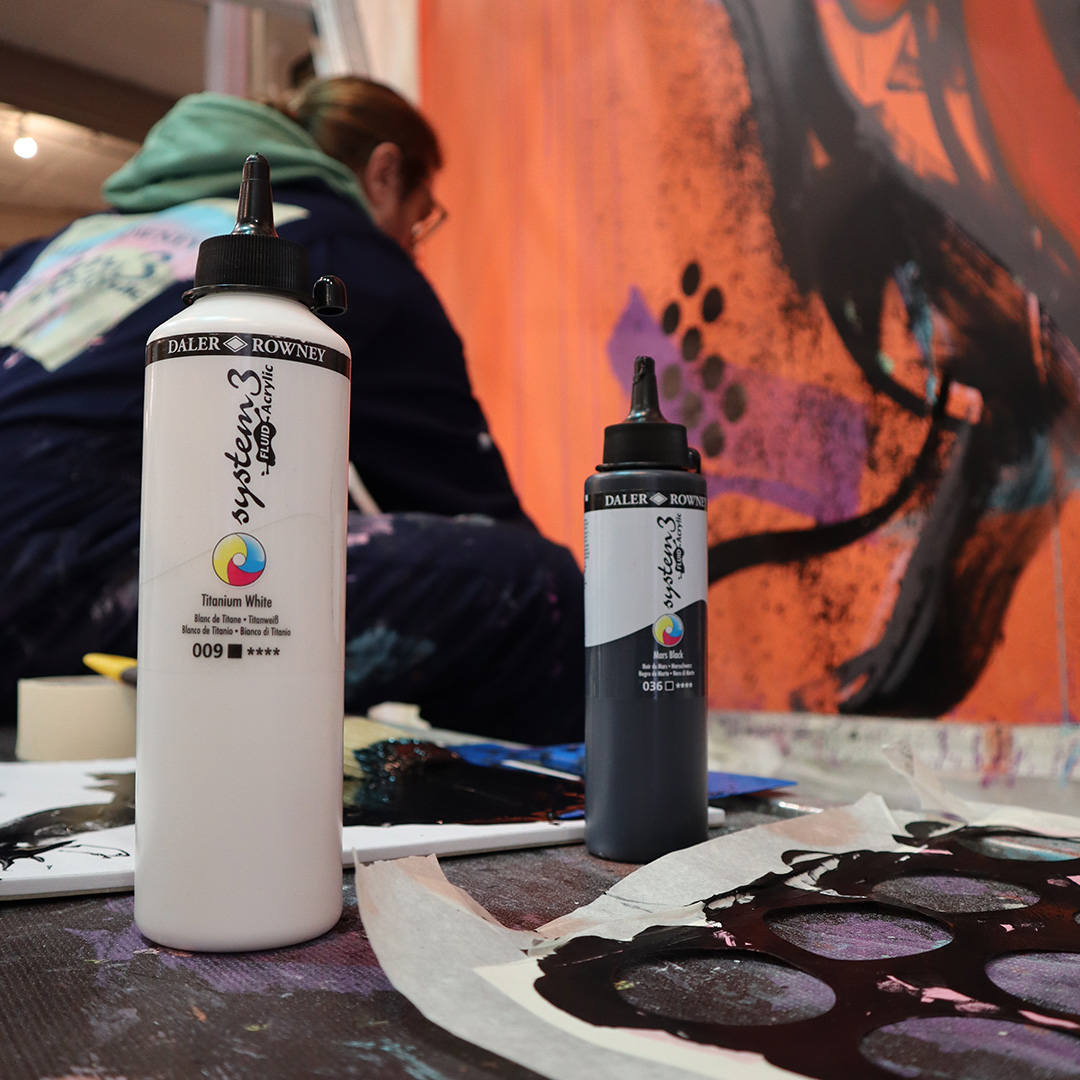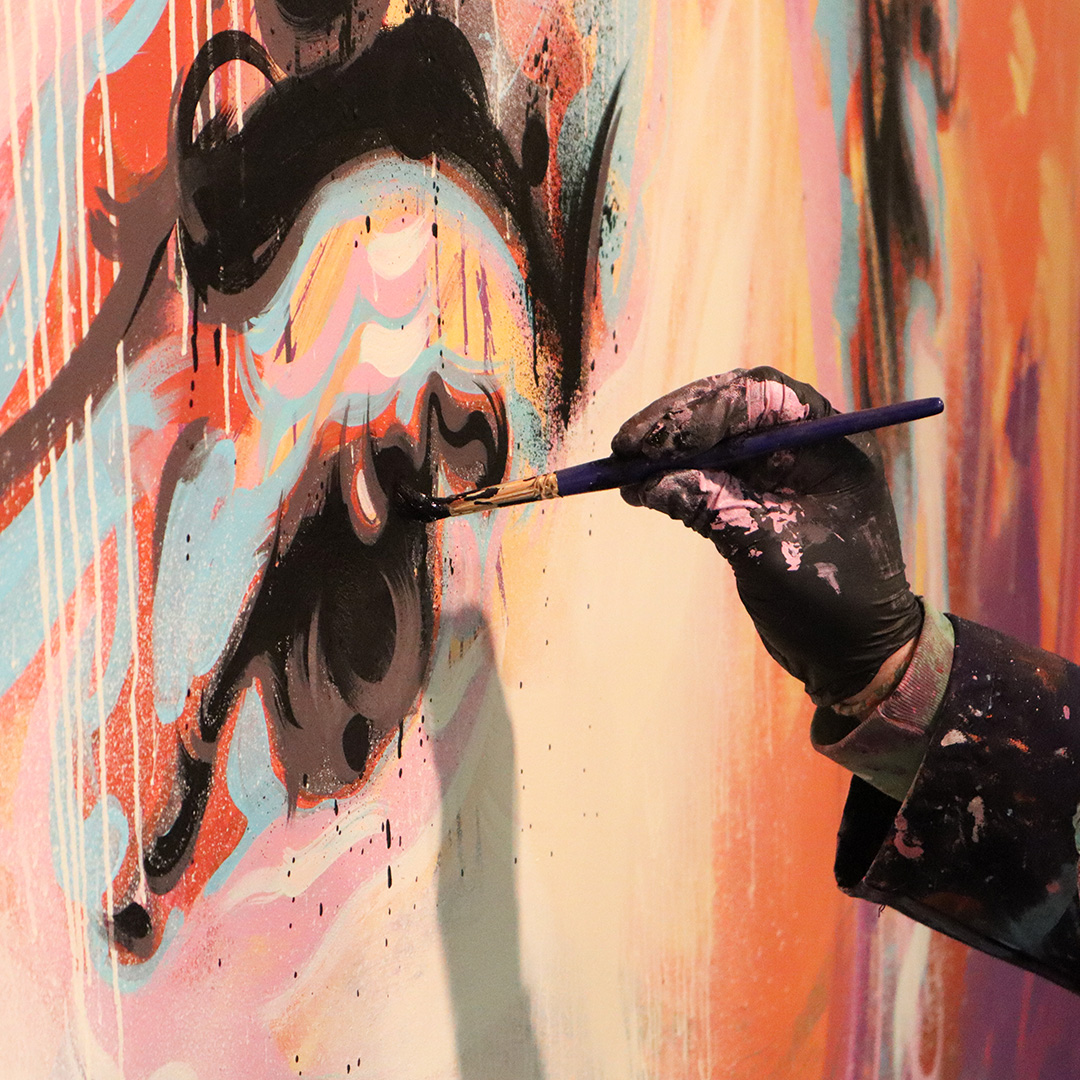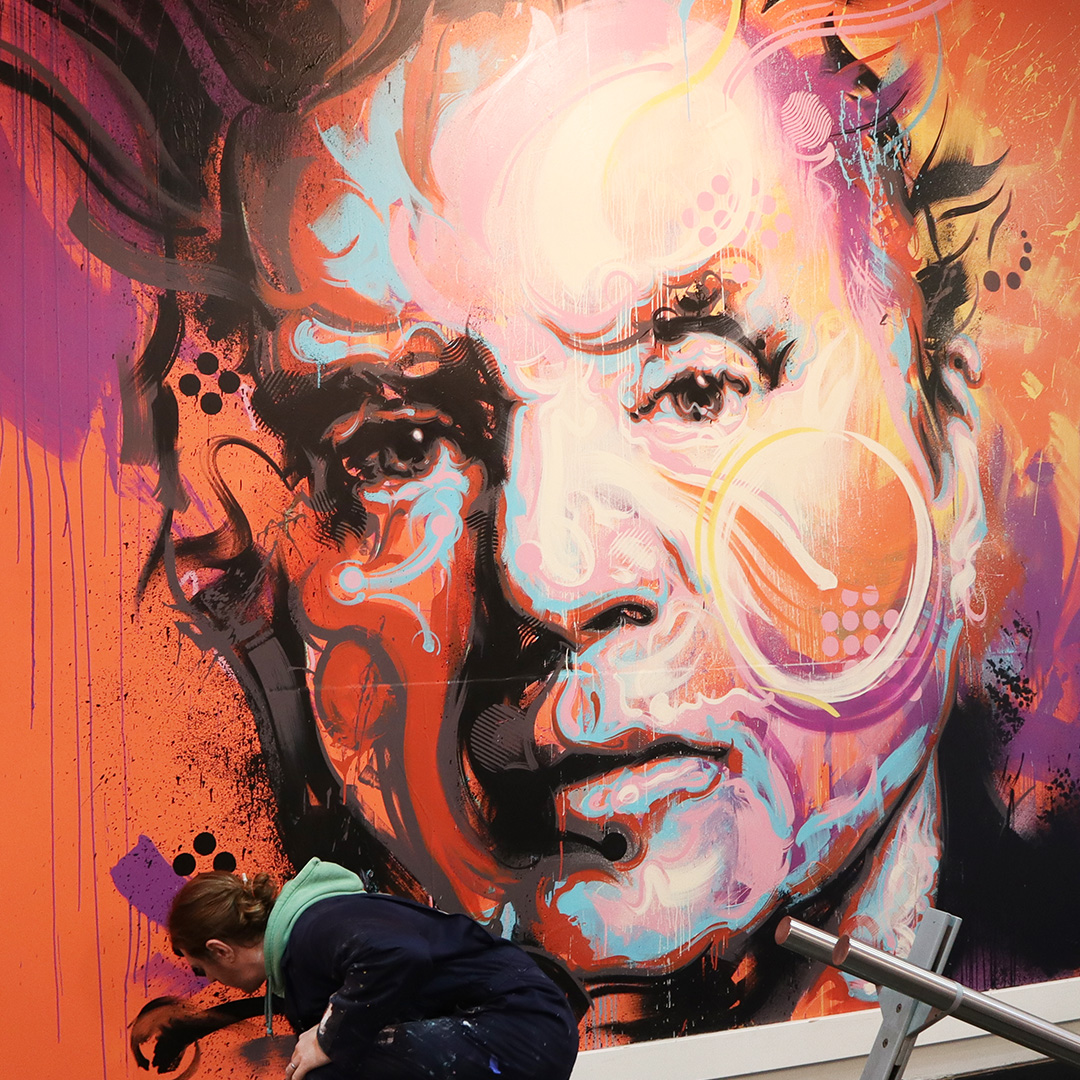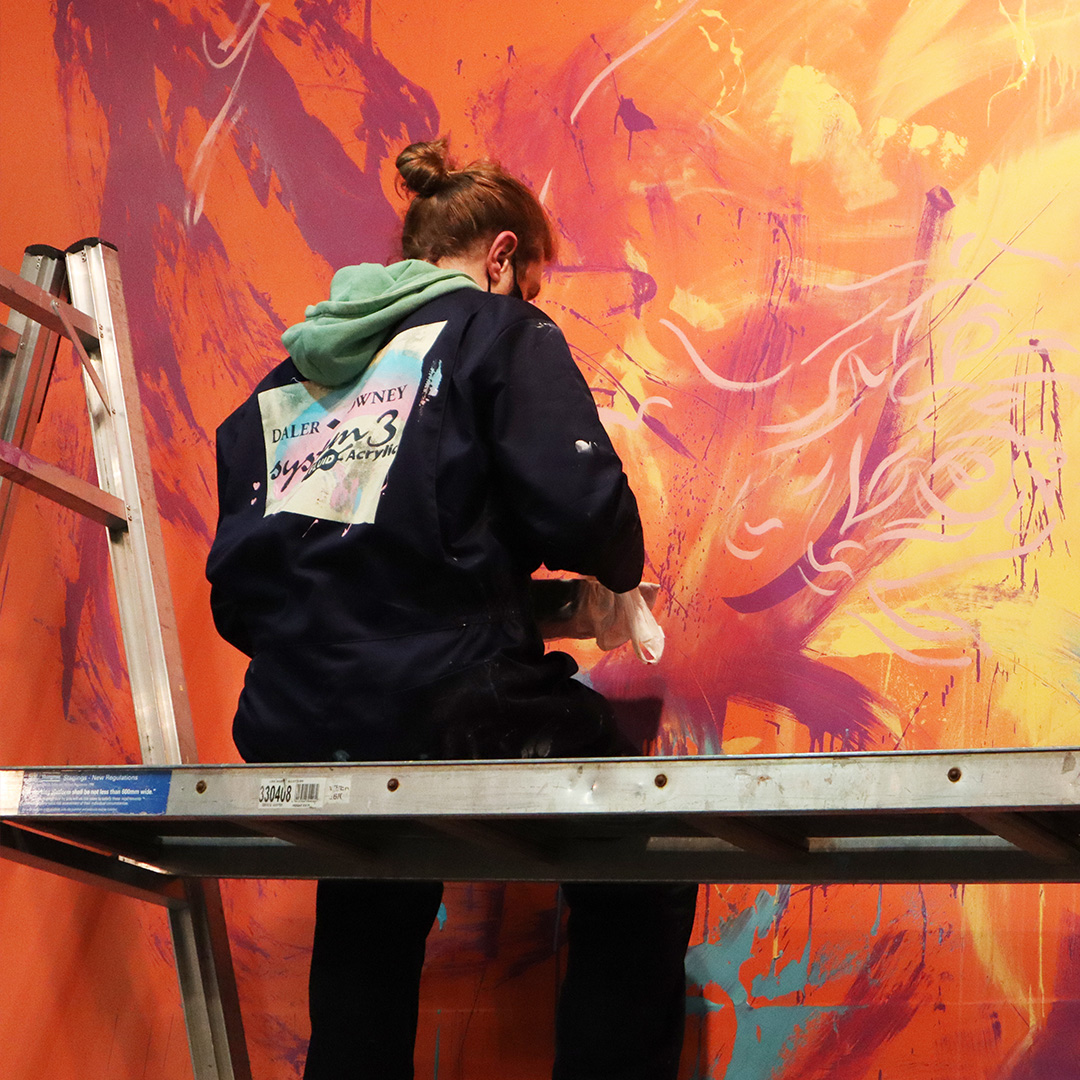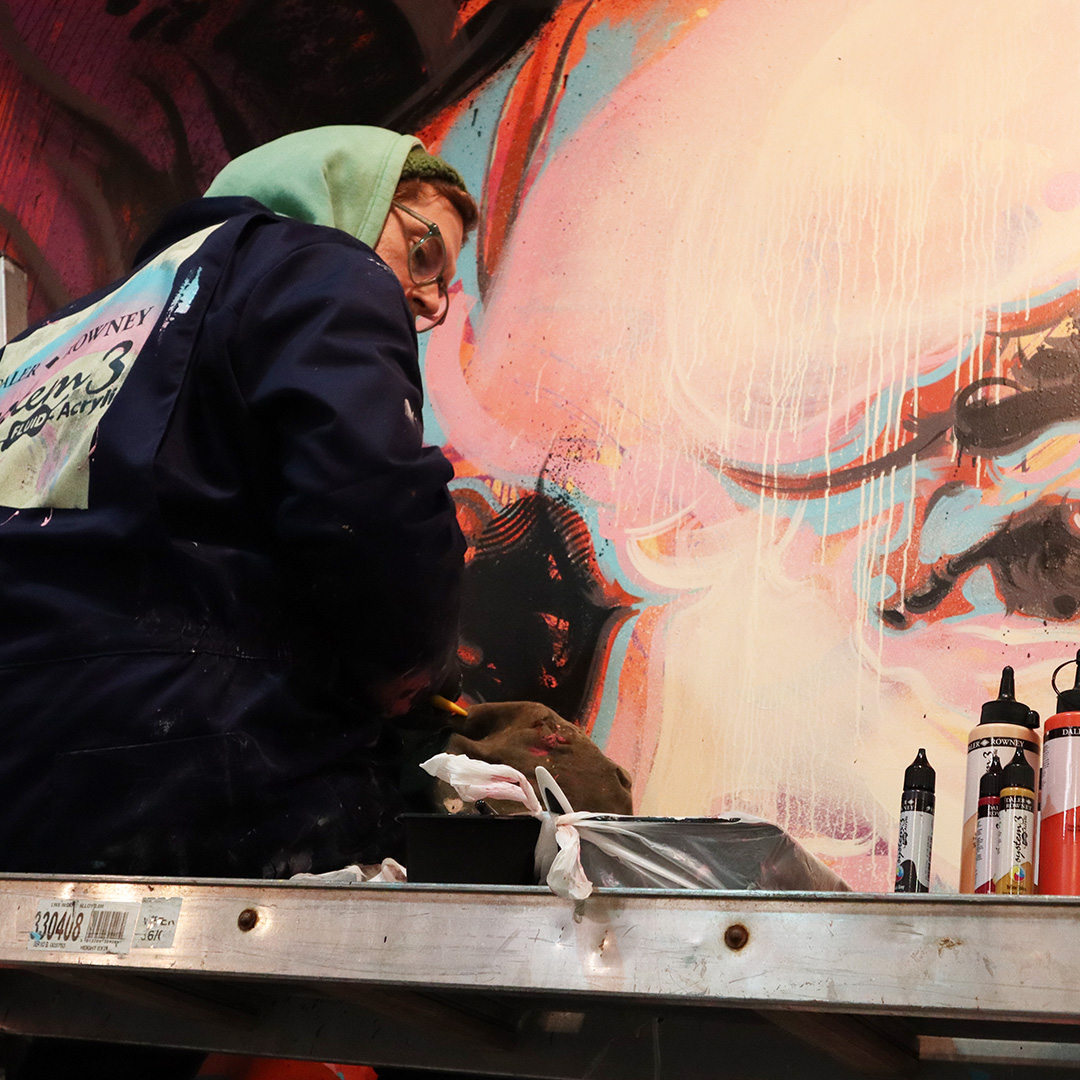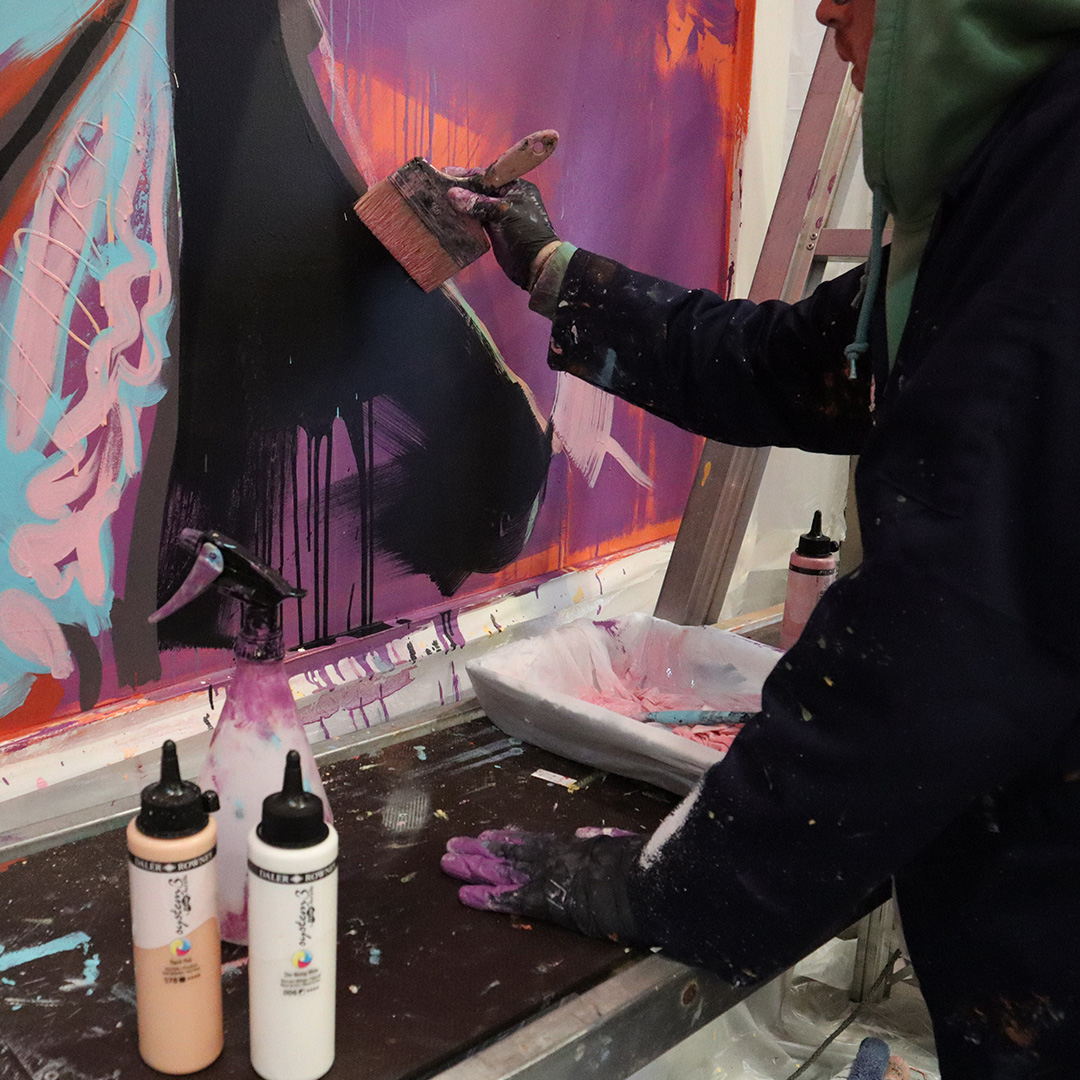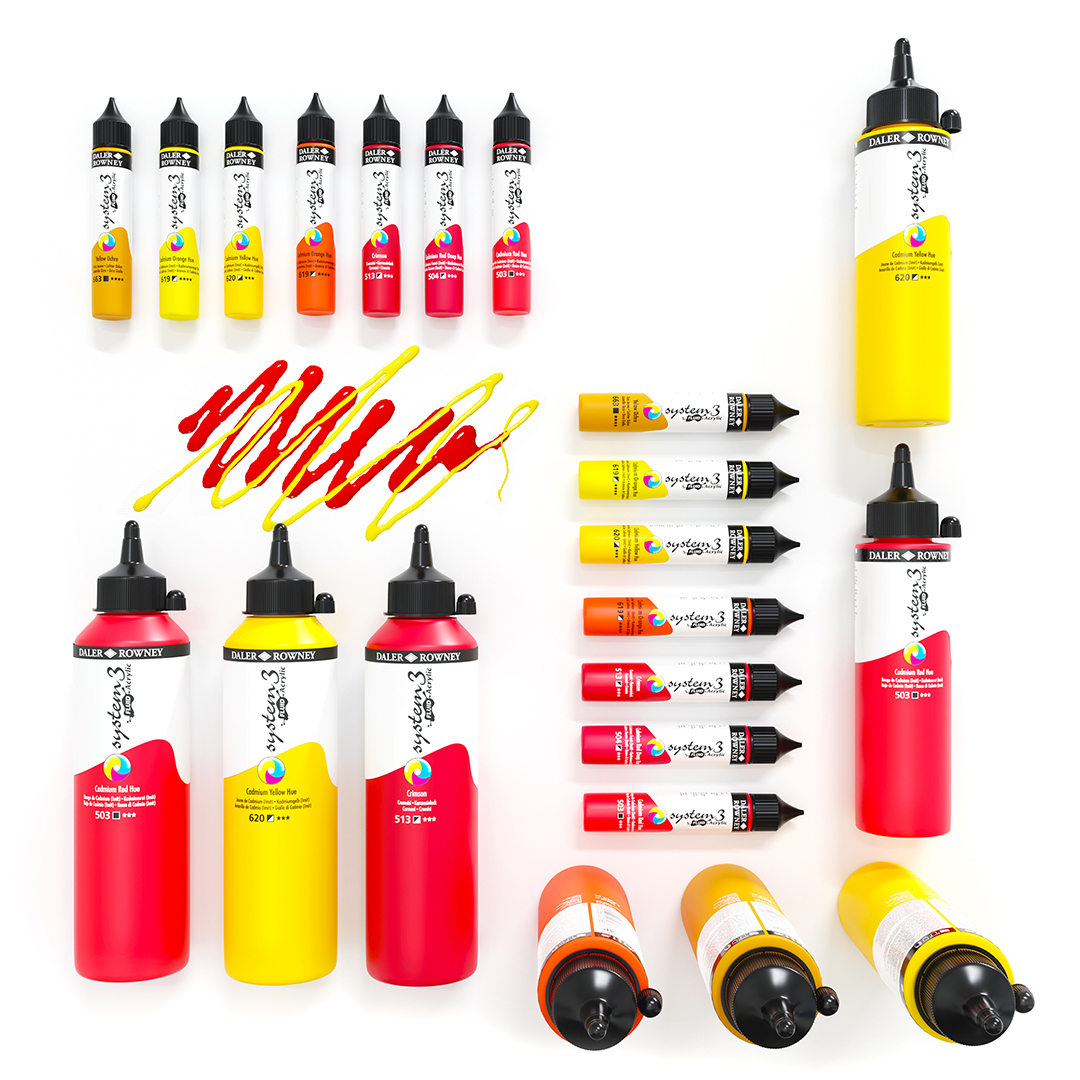 System3 Fluid Acrylic
Daler-Rowney System3 Fluid Acrylics are versatile, multi-surface, pigment-based, and ideal for multi-technique applications. The System3 Fluid Acrylics offer great coverage making it perfect for murals and other large surface area applications.
View System3 Fluid Acrylic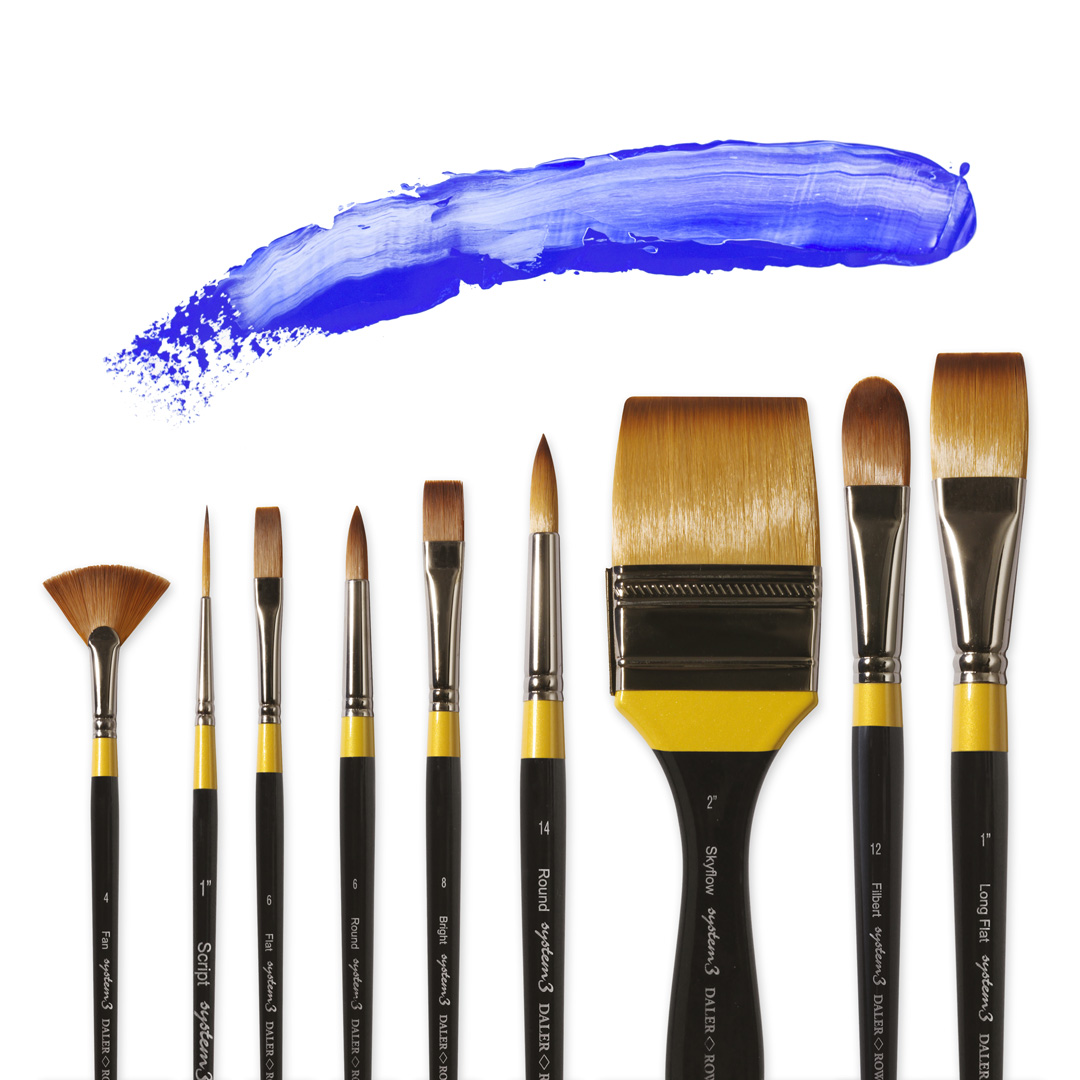 System3 Acrylic Brushes
Daler-Rowney System3 Acrylic Brushes are resilient and durable, perfect for painting with acrylics. The dark-tipped synthetic filaments and black shadow aluminium ferrule combined with an ergonomic black handle gives this brush style, affordability, flexibility and comfort.
View System3 Acrylic Brush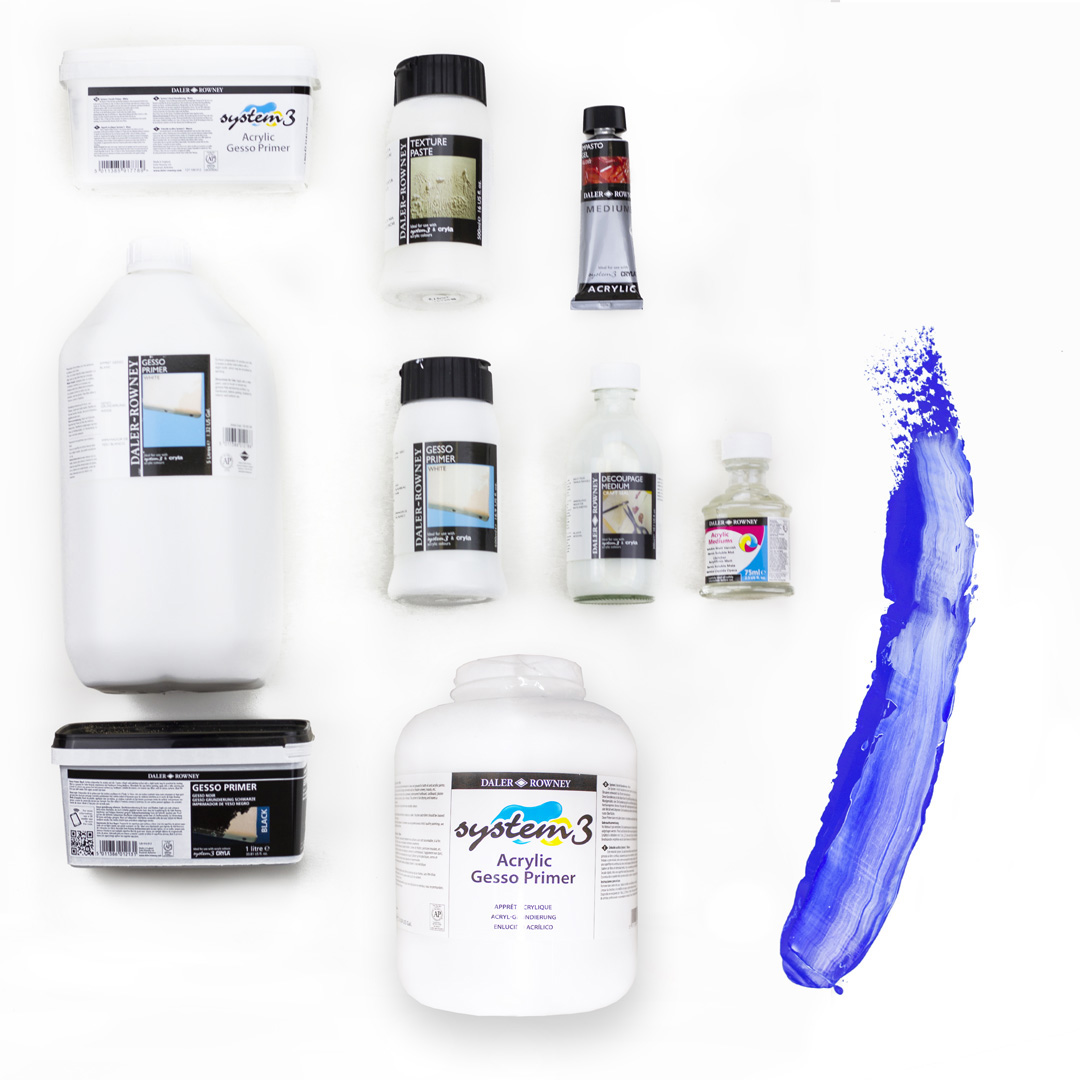 System3 Acrylic Mediums
Daler-Rowney System3 Acrylic Mediums will help you make the most of your paint. The versatility of acrylics and their popularity led to the introduction of acrylic mediums which are designed to enhance the benefits of acrylics and allow you to achieve special effects.
View System3 Medium