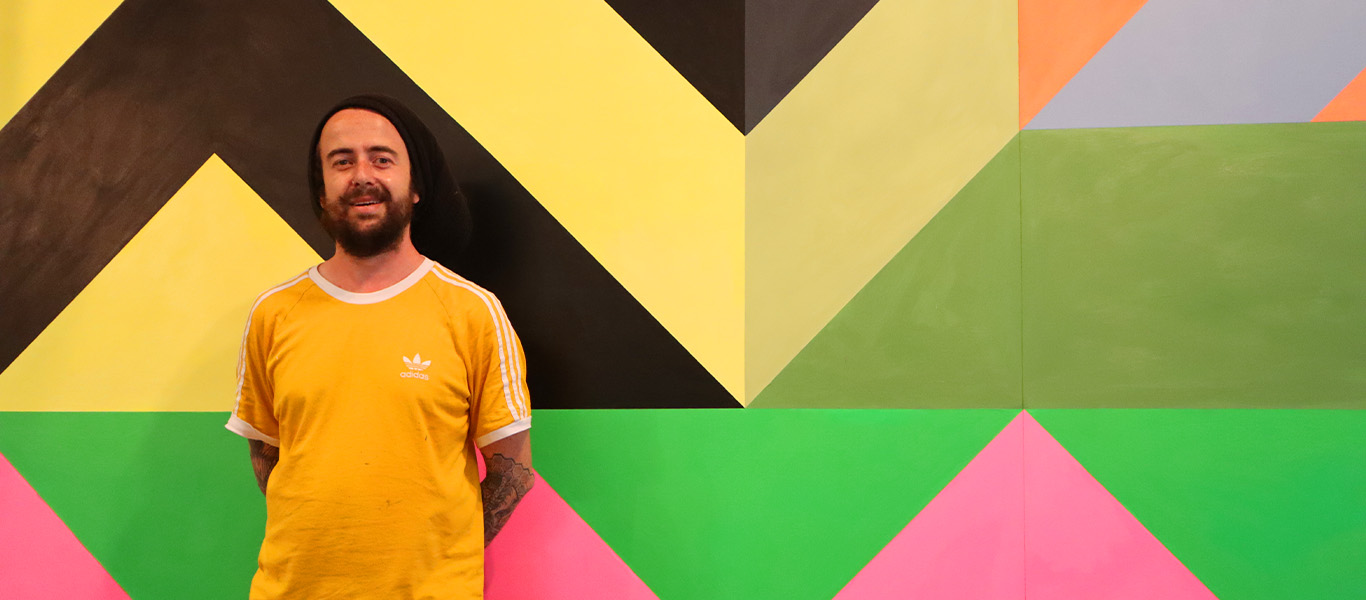 25th July 2023
Mural collaboration featuring the System3 Acrylic range
Carl Cashman x Daler-Rowney
Artist Carl Cashman joins the Daler-Rowney artists in June 2023. The British artist is well known for this geometric and optical illusion work, which juxtaposes opposing geometric grids and colours.
Carl is traditional in his technique and always hand-paints his pieces using pencils and System3 Acrylic paint, rather than digital creation. His colour ranges of choice are System3 Fluorescent, which can be found pure or mixed down in most pieces of his art portfolio. Due to the popping neon colours set in striking patterns, Carl names his art "Neometry" or Neometric Art.
Inspired by music and moments of life, Carl paints in the UK, USA, Germany, Saudi Arabia, Australia, and many other places around the Globe.
His first mission as a Daler-Rowney artist was the live painting of a billboard created in all viscosities of the System3 Acrylic collection. Find the stunning results below and don't forget to tag us in your own art, using #dalerrowney.