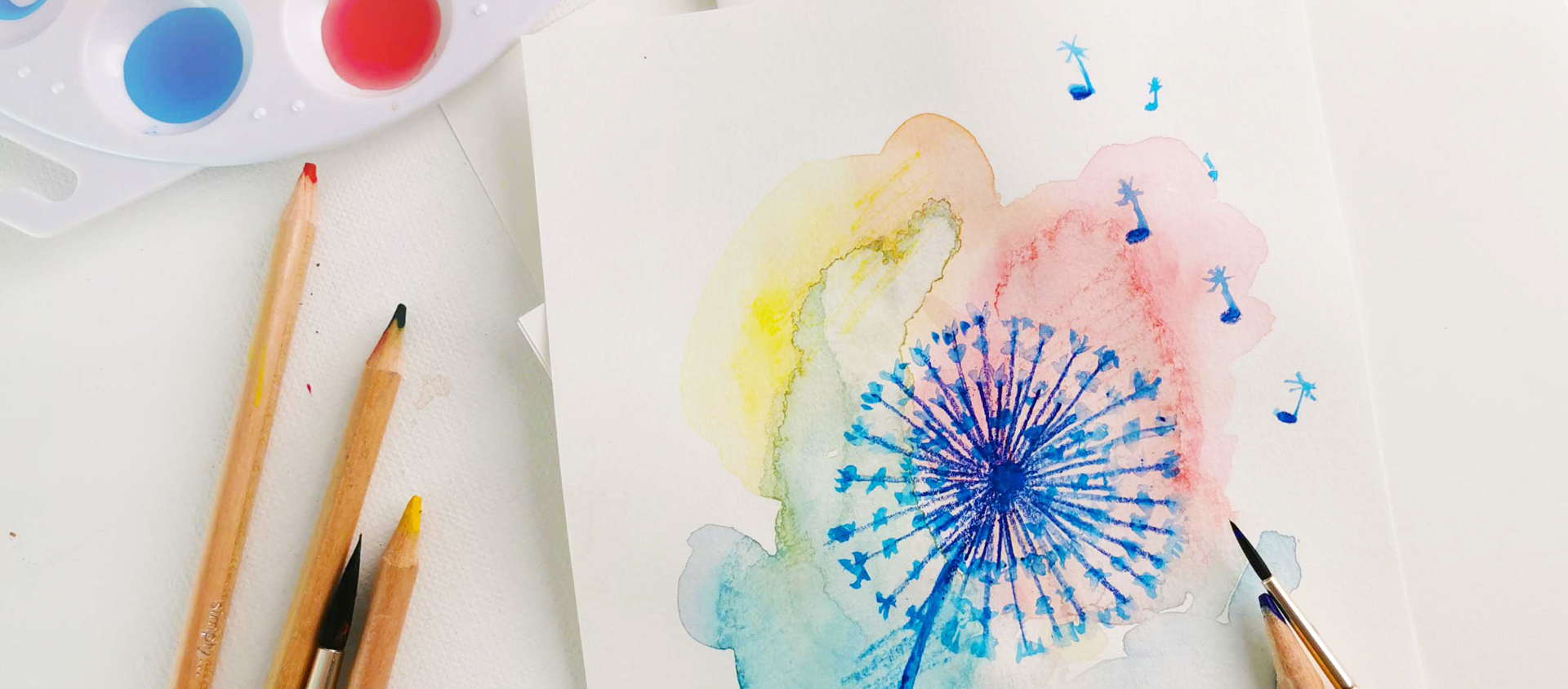 #simplycreate a dandelion with watercolour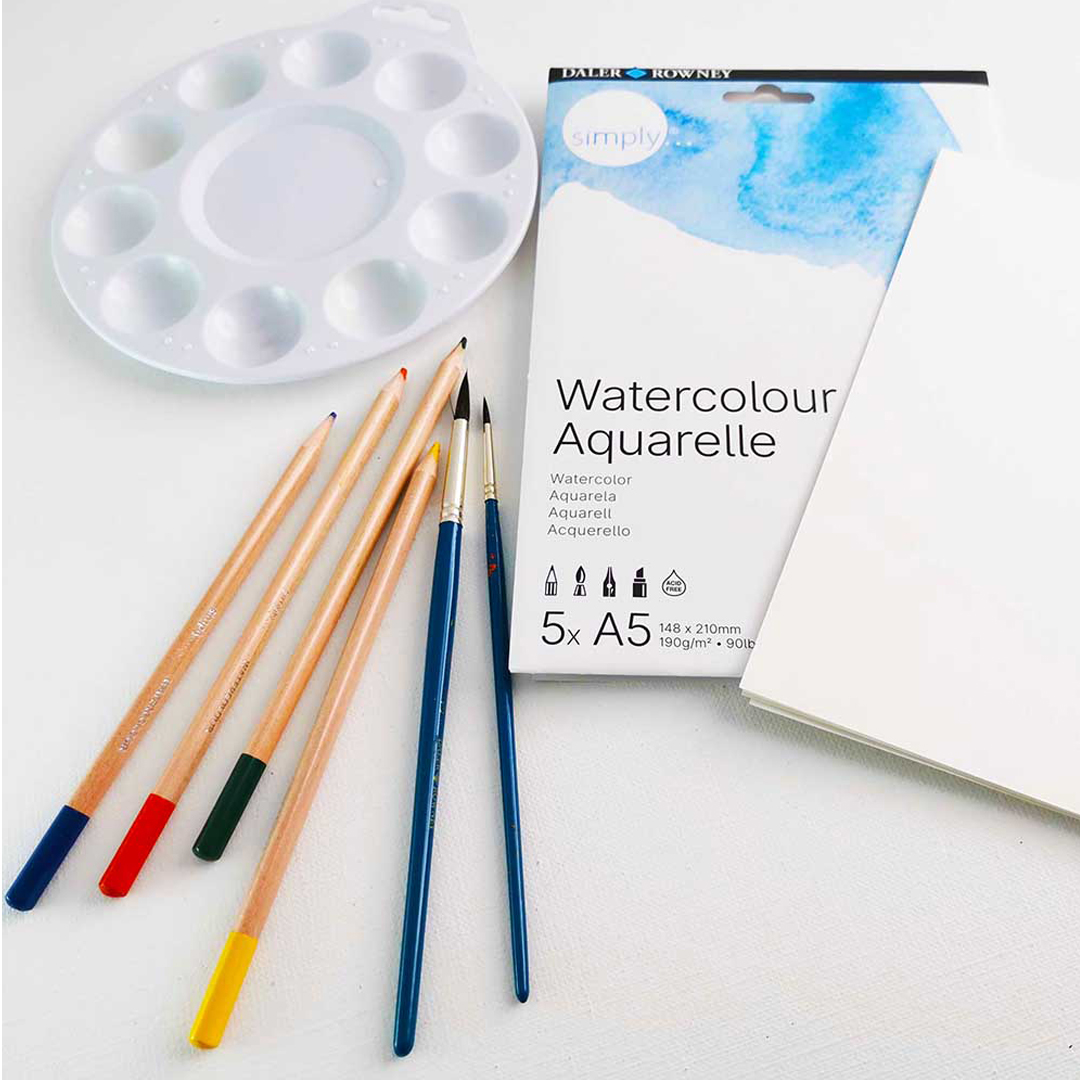 Materials
For this tutorial you need:
Simply watercolour sheets of paper
Simply watercolour pencils
Simply "fine tip" brushes
Simply plastic palette
A water container and a paper towel roll
Step 1
Watercolour background
Dip the watercolour pencil into water to obtain watercolour paint.
Then dip the brush into the liquid colours you just created on the sheet of paper. Have fun making pretty gradients, halos and transparency effects that will be much more marked after drying. Leave to dry.
Good to know: To create liquid watercolour, dip the tip of the watercolour pencil in a palette cup with a little water on it, then turn quickly to dissolve the pencil colour and simply tint the water.
Using the colouring pencil of your choice, draw lines that intersect to form a multitude of rays inside a circle to form the pompom.
Repeat the same technique this time with shorter radio to give the illusion of a full pompom.
Step 3
Result and inspiration
With the tip of the brush dipped in water, add filaments to each line / radius of the pompom for a more cottony look.
Complete the design with a rod from the centre of the pompom to the end of the leaf to finalize the dandelion.
Have fun adding a few achenes floating in the air like small, freedom-loving parachutes.
Don't forget to show us your art using #simplycreate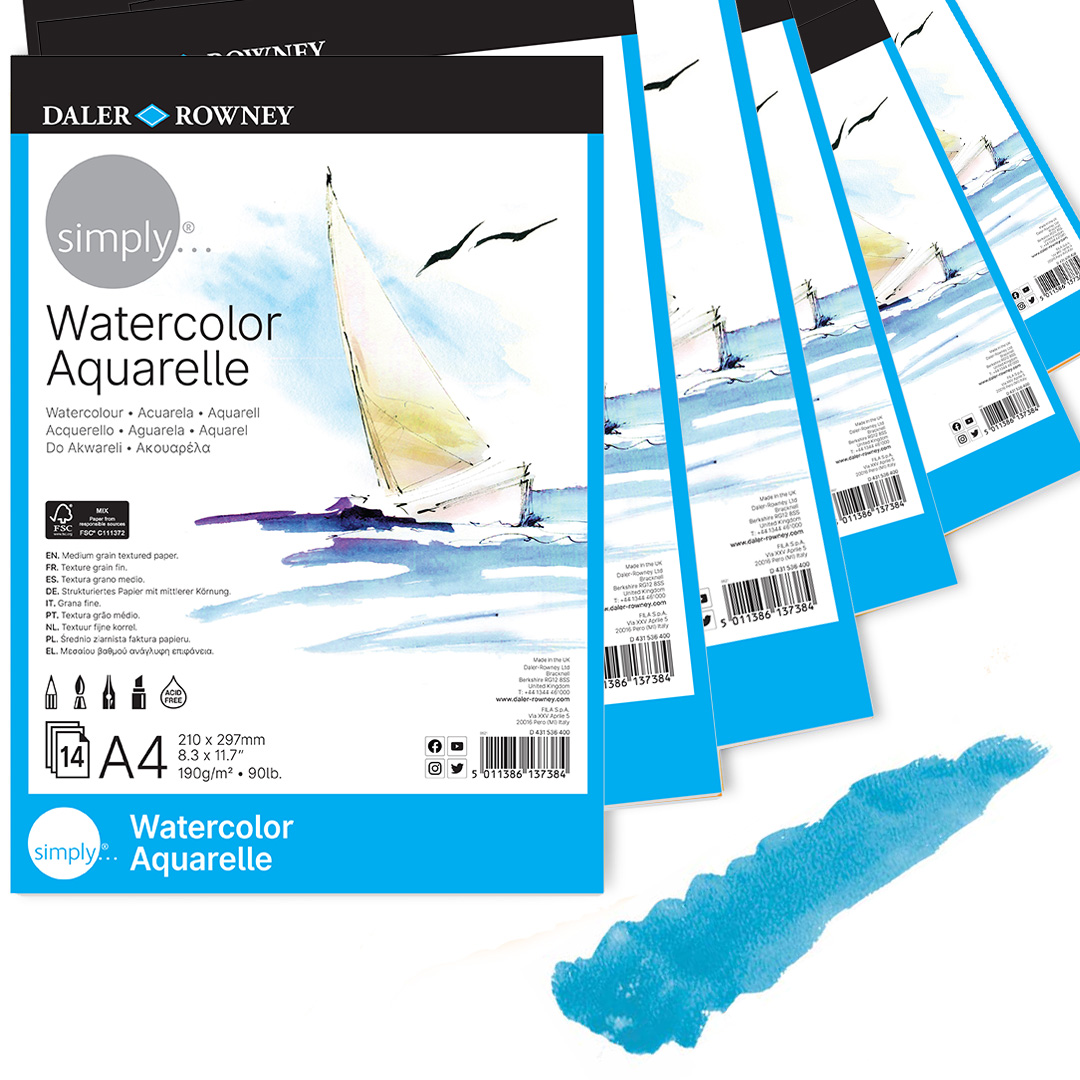 Simply Watercolour Paper
Daler-Rowney Simply Watercolour Paper has a medium grain textured surface, perfect for the application of watercolour and gouache, as well as for drawing and ink techniques. It is perfect for hobbyists willing to experiment watercolour paintings.
VIEW PRODUCT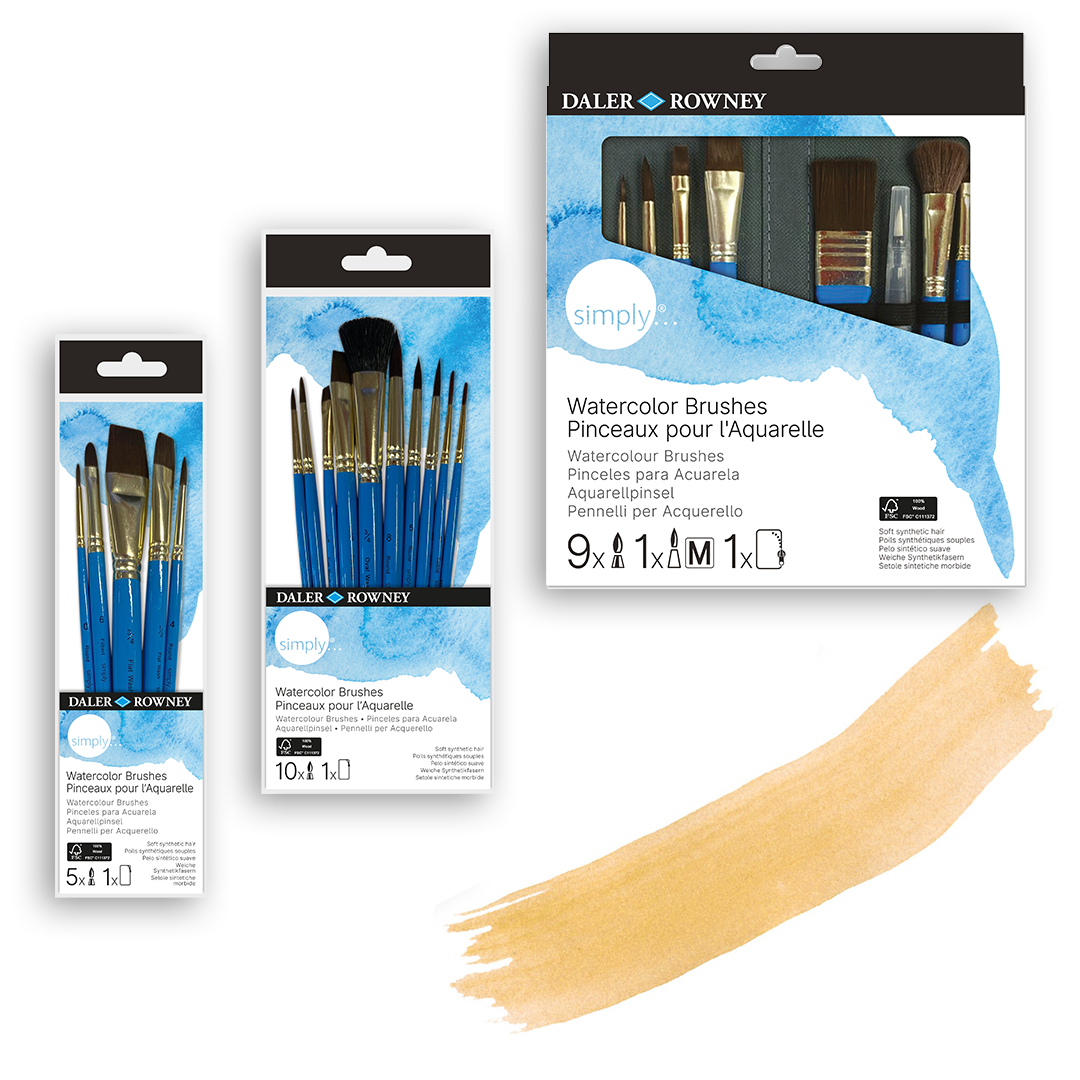 Simply Watercolour Brushes
Daler-Rowney Simply Watercolour Brushes are made from natural hair in a variety of shapes and sizes to fit almost any need.
VIEW PRODUCT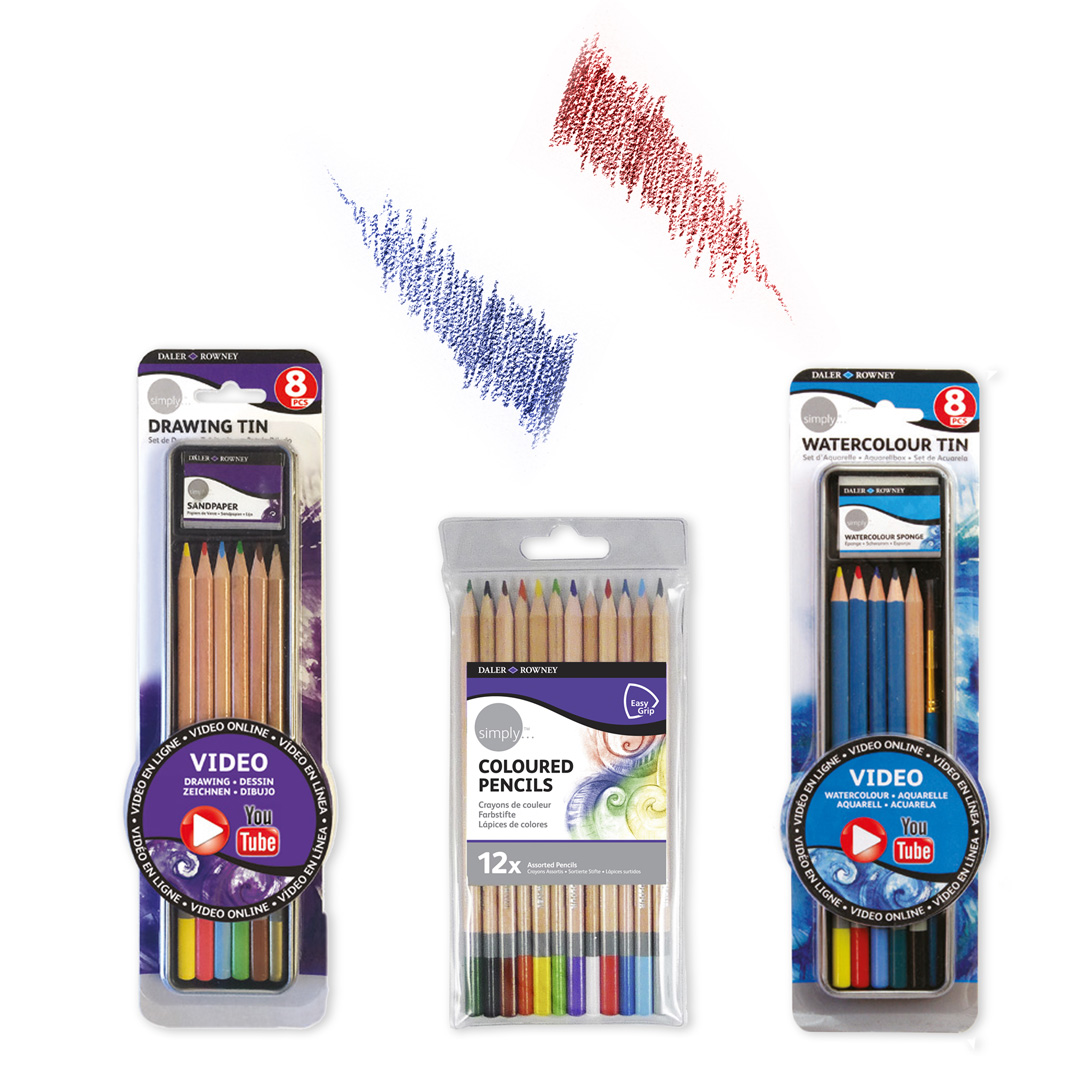 Simply Coloured Pencils
Daler-Rowney Simply Coloured Pencils feature highly pigmented, pre-sharpened ends. In addition, they feature a triangular shape for relaxed and easy writing and drawing. Ideal for family activities!
VIEW PRODUCT
About the artist:
The painter Amylee Paris tirelessly finds her inspiration in colour and nature. Her abstract blooms and portraits shine in several art galleries in the UK.