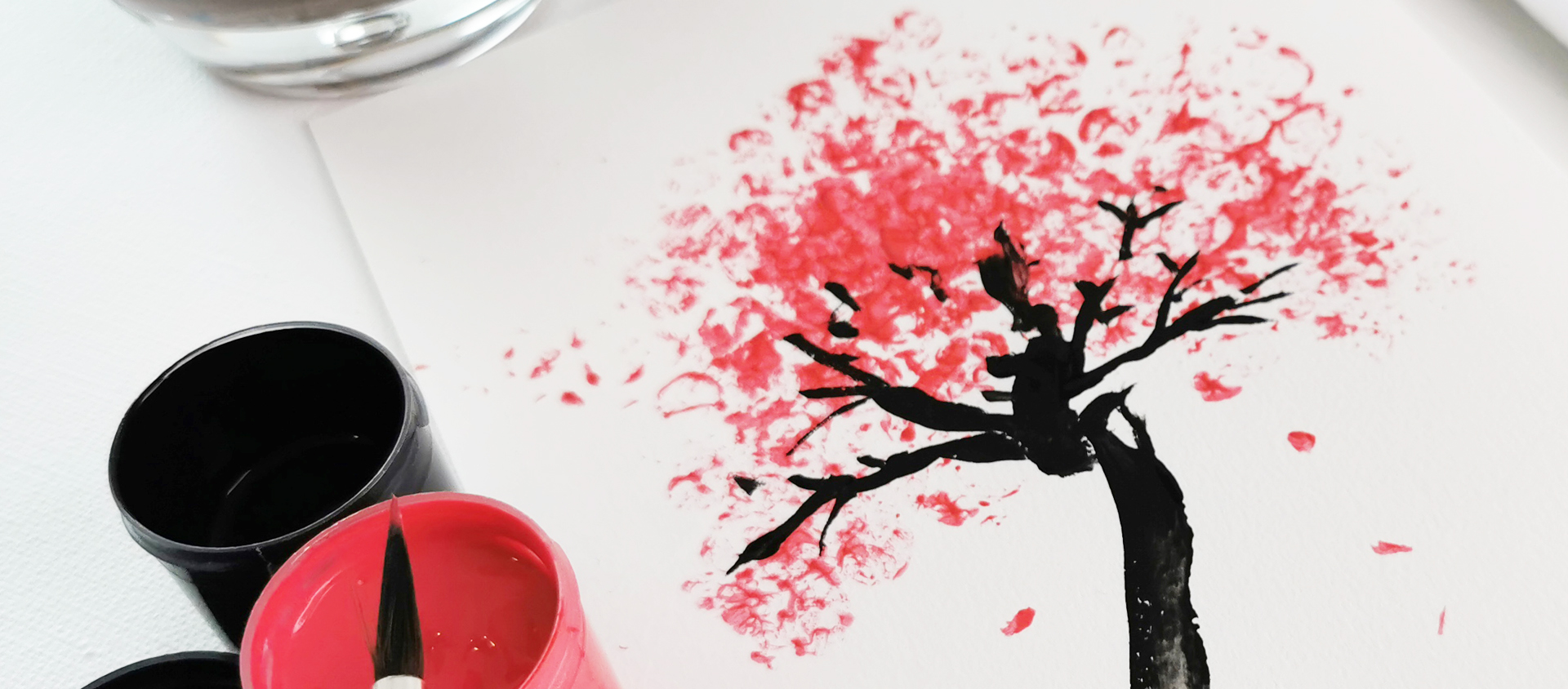 #simplycreate a cherry blossom tree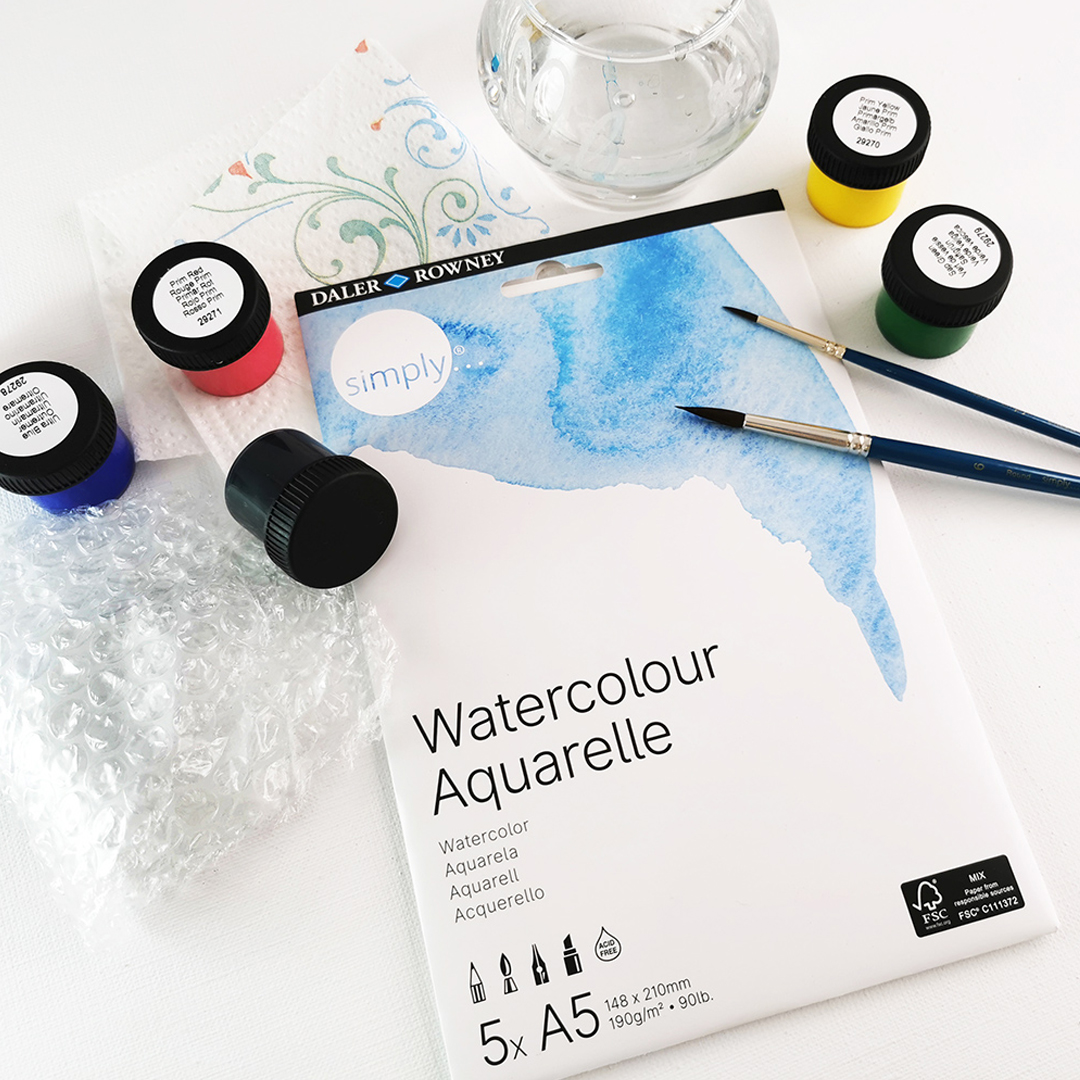 1. Materials
For this tutorial, you need:
Simply opaque watercolour / gouache, several colours
2 Simply "fine tip" brushes of different sizes
Simply watercolour paper sheets
A water container and a paper towel roll
Bubble wrap
2. Bubble wrap preparation
After installing a sheet of watercolour paper on your table, equip yourself with bubble wrap. Use the brush to brush it richly with pink paint only on the side of the visible bubbles.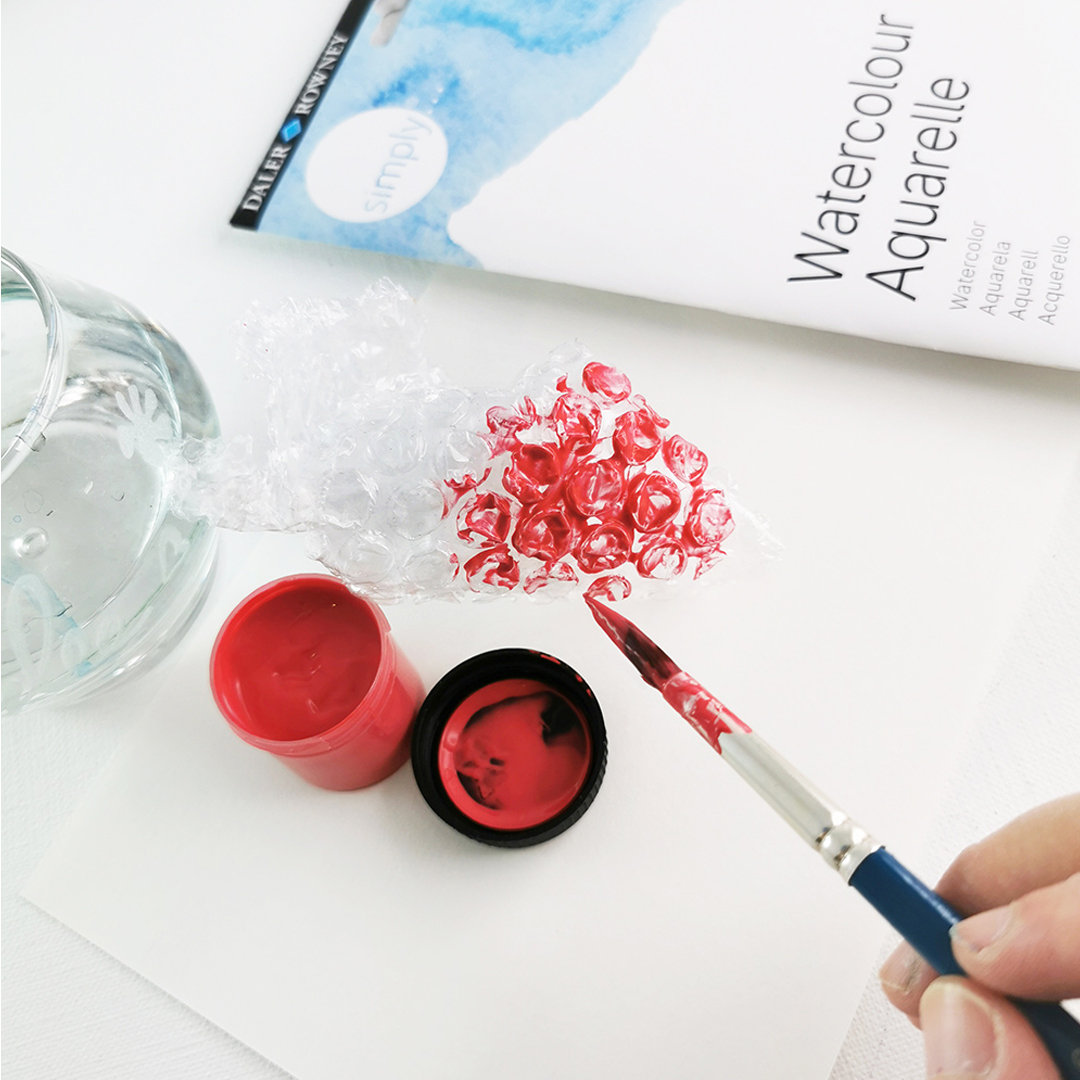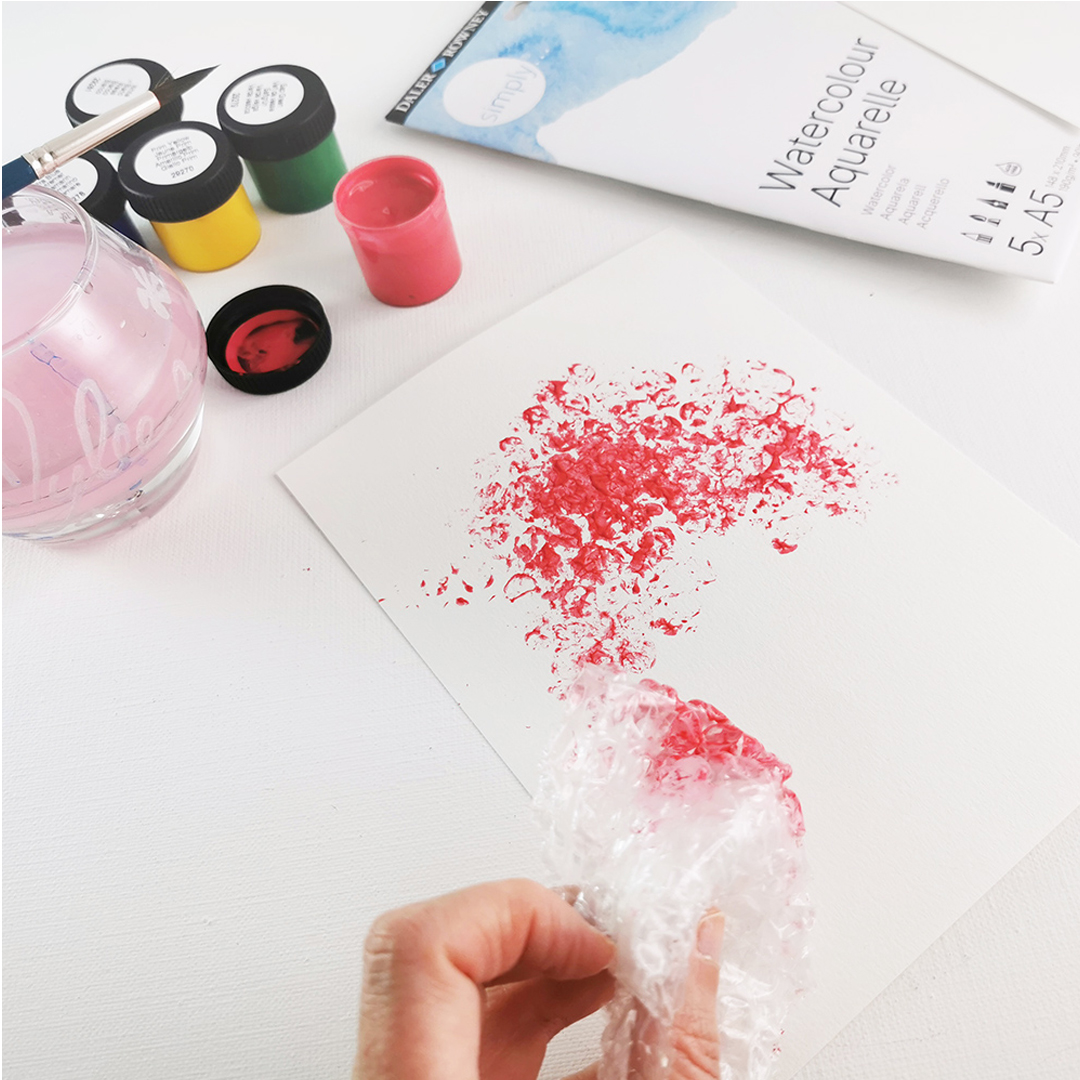 3. Foliage
Use the paint-soaked bubble wrap as a stamp. It is now very easy to tap the bubble wrap in the centre of the leaf to create the cloudy effect that will represent the foliage in this demonstration.
4. Adding the trunk and branches
Using the tip of the brush dipped in black paint, you can now have fun creating the trunk and branches of the tree in just a few taps. Paint several thin lines at the base of the tree instead of blades of grass. The cherry tree is starting to look good; don't you think?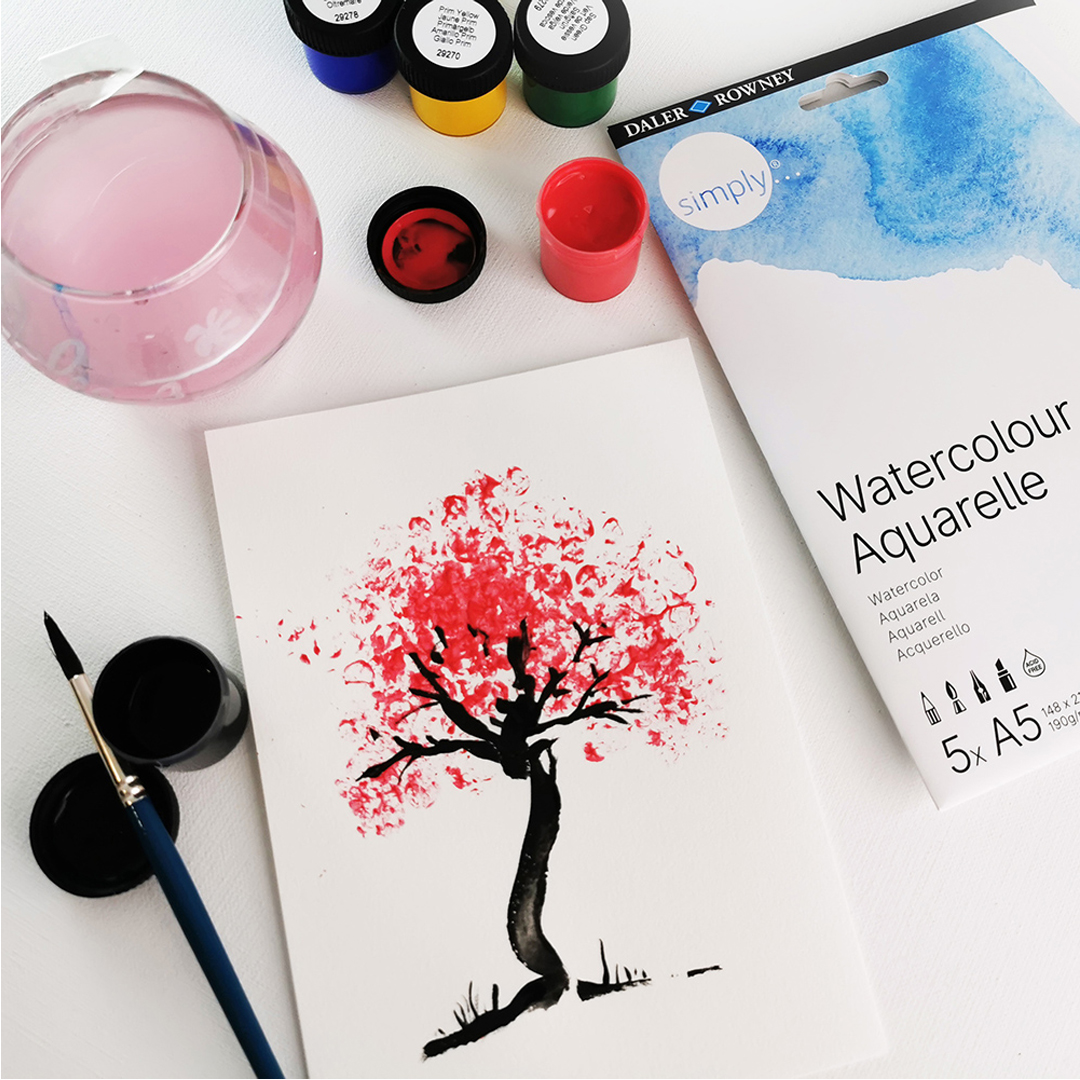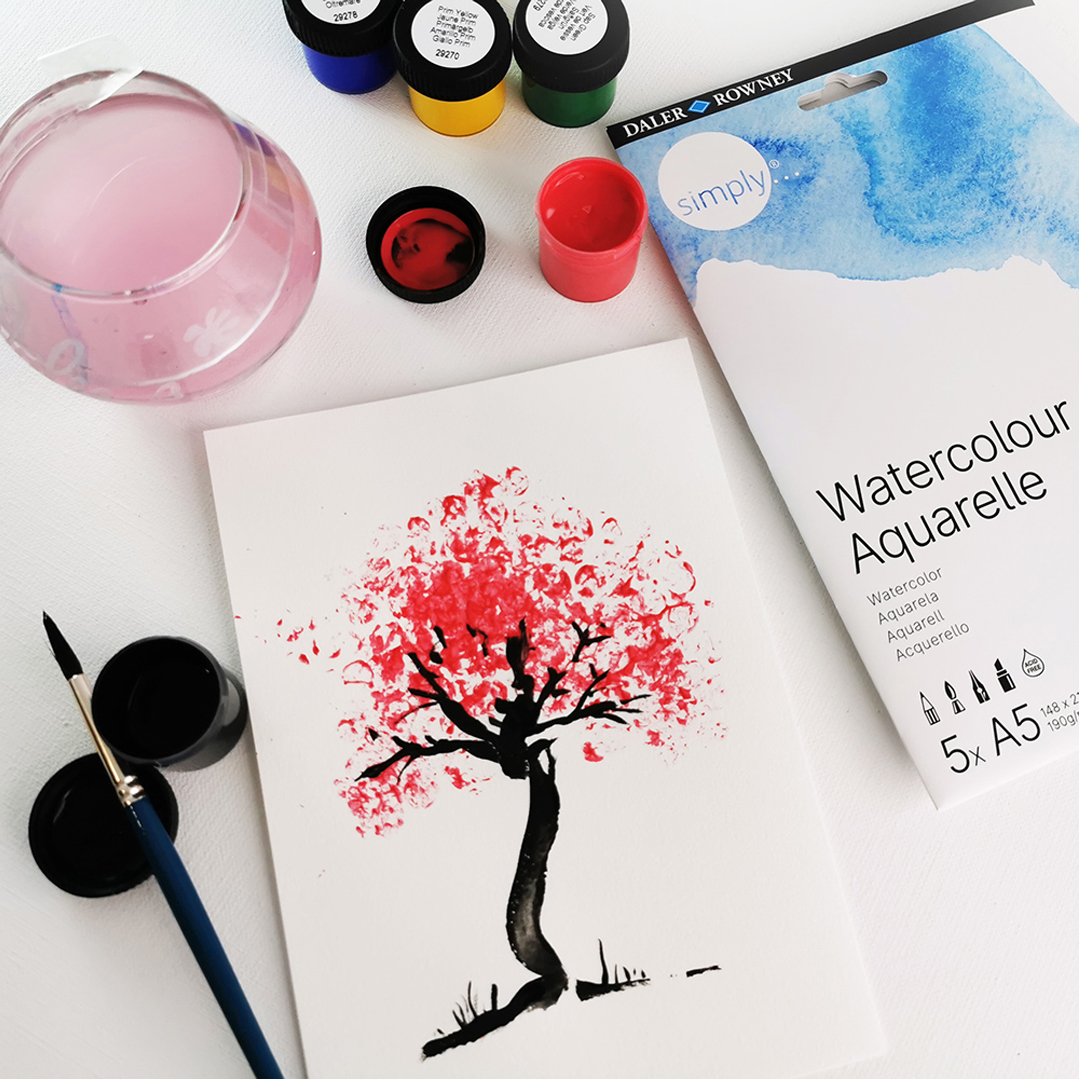 5. Result and inspiration
And to give an even more natural effect to this beautiful cherry blossom tree, add a few petals floating in the air here and there and then a few strewn on the ground.
Don't forget to show us your art using #simplycreate
About the artist:

The painter Amylee Paris tirelessly finds her inspiration in colour and nature. Her abstract blooms and portraits shine in several art galleries in the UK.