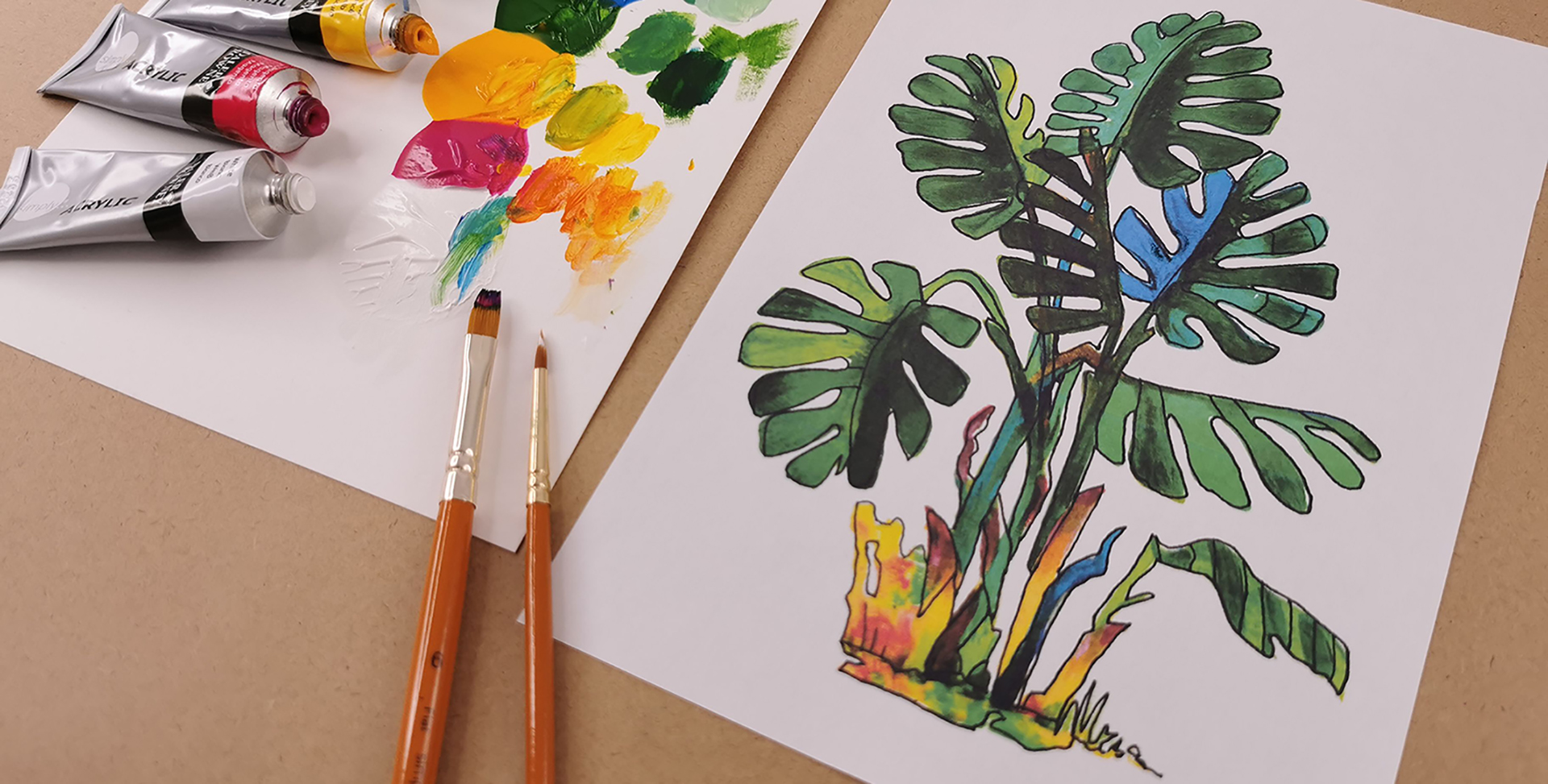 #simplycreate Paint Jungle Plants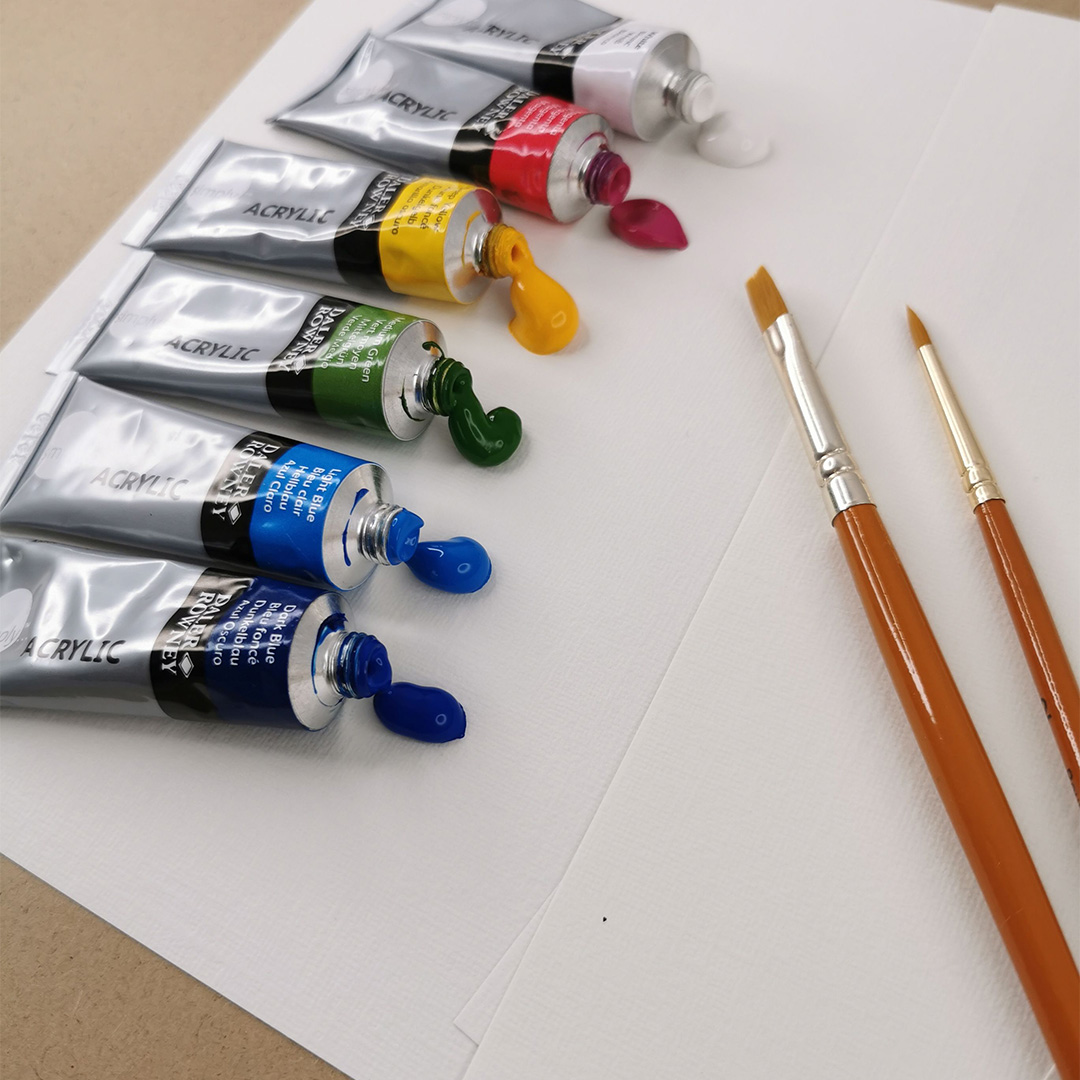 The Materials Needed
• 6 tubes of Simply acrylic paint (light blue, Dark Blue, Medium Green, Deep Yellow, White, Magenta)
• 2 brushes (flat and thin tip)
• 1 paper medium
• 1 container with water
• An old cloth
Step 1: Use The Template
Sit comfortably on a table with all your hardware provided in the set. Group your acrylic colors on a paper to make a palette ephemeral. Then use the template provided with the set to help you create your artwork. In this demonstration we will work on a very exotic ornamental design, the famous green plant with wide leaves.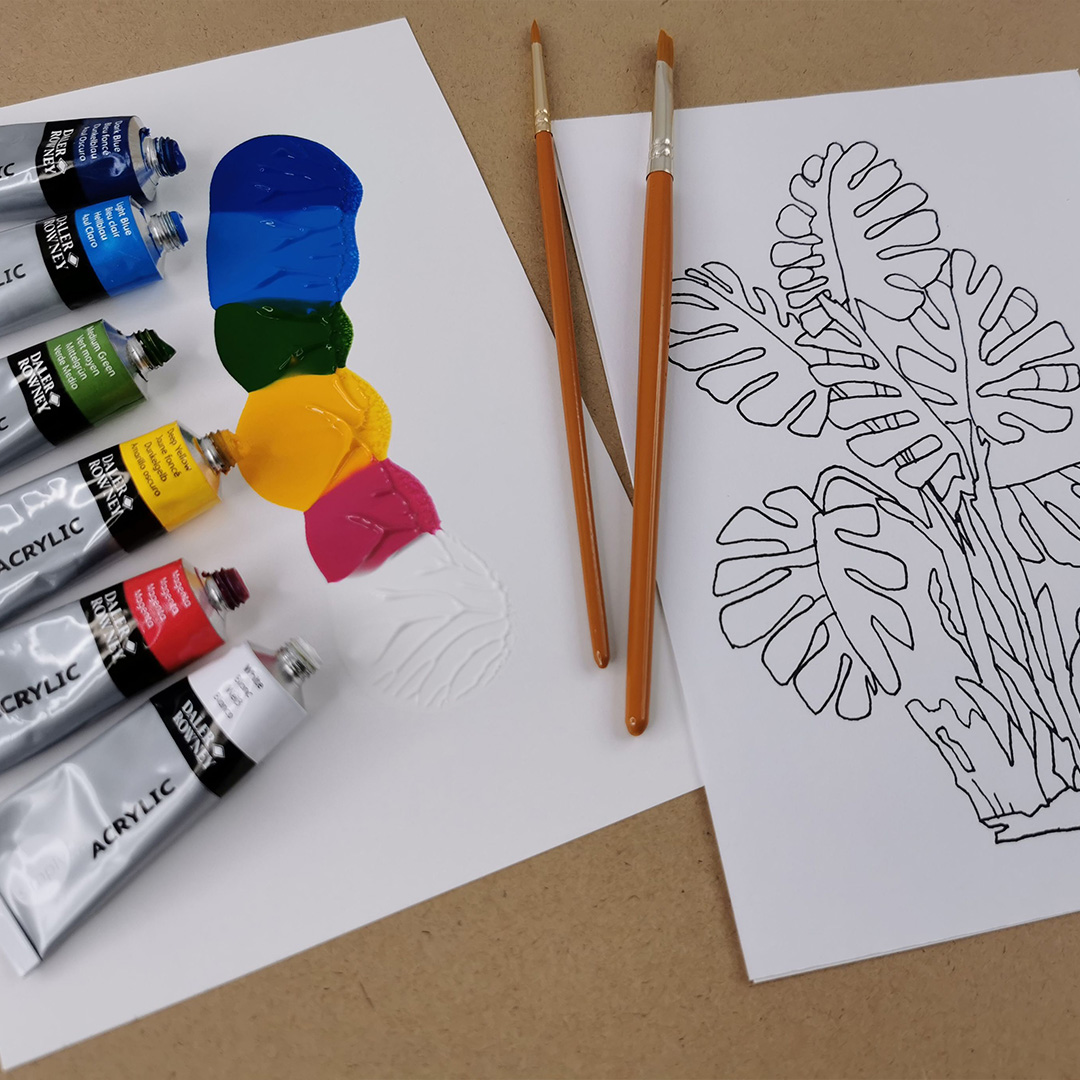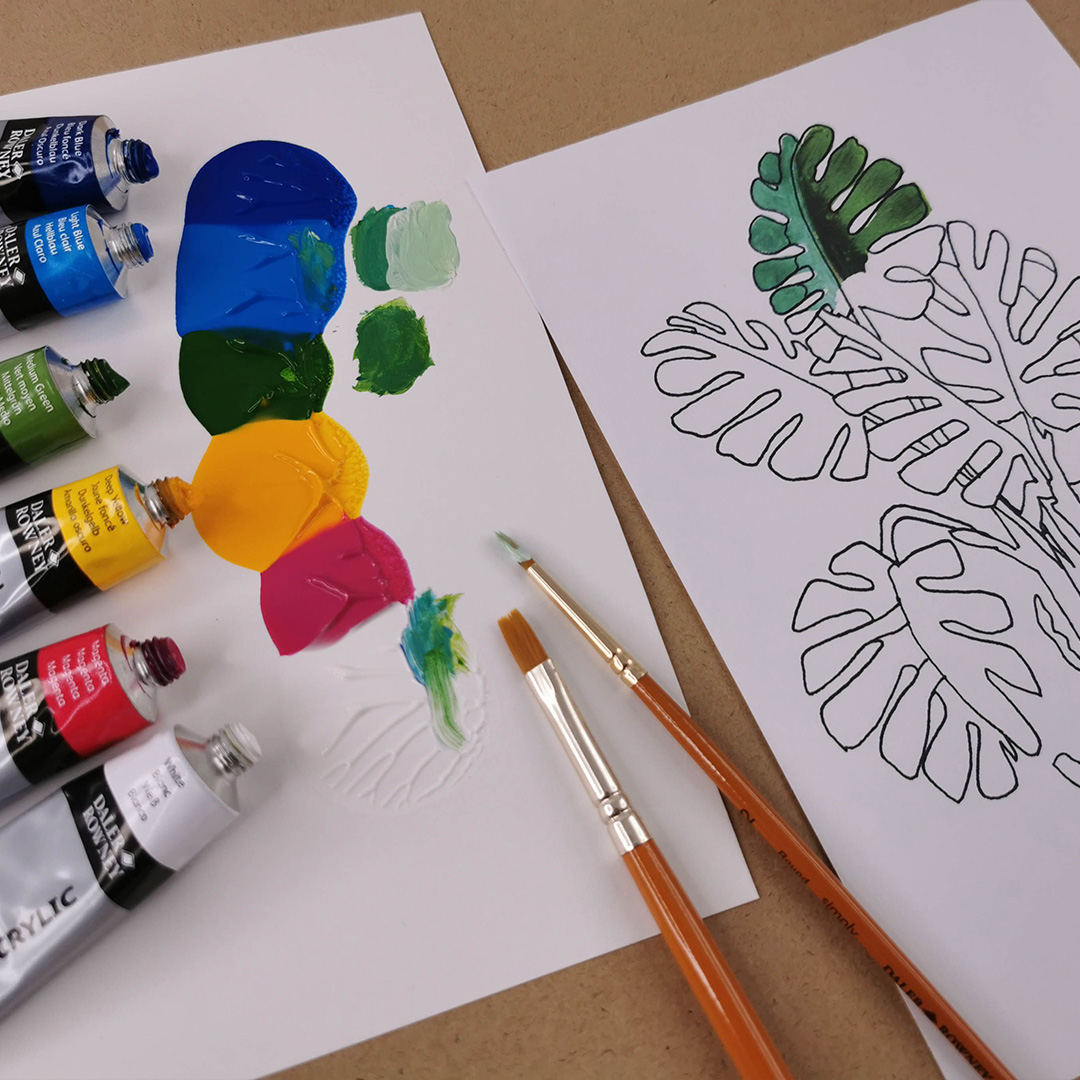 Step 2: Create Turquoise
From your 6 colors, you can create a multitude of different colours. By mixing the light blue with the green medium we can create a turquoise and if we add a touch of white, the turquoise then becomes much lighter. This mixture will help you to work in the same tones as the
image in the photo.
Step 3: Create Bright Greens
By adding a hint of deep yellow to the greens, we can then work with lighter and brighter shades for the leaves of the plant. The plant here is inspired by a Monstera Deliciosa. The foliage has many shades of greens, do not hesitate to have fun with the colour mixing on your palette.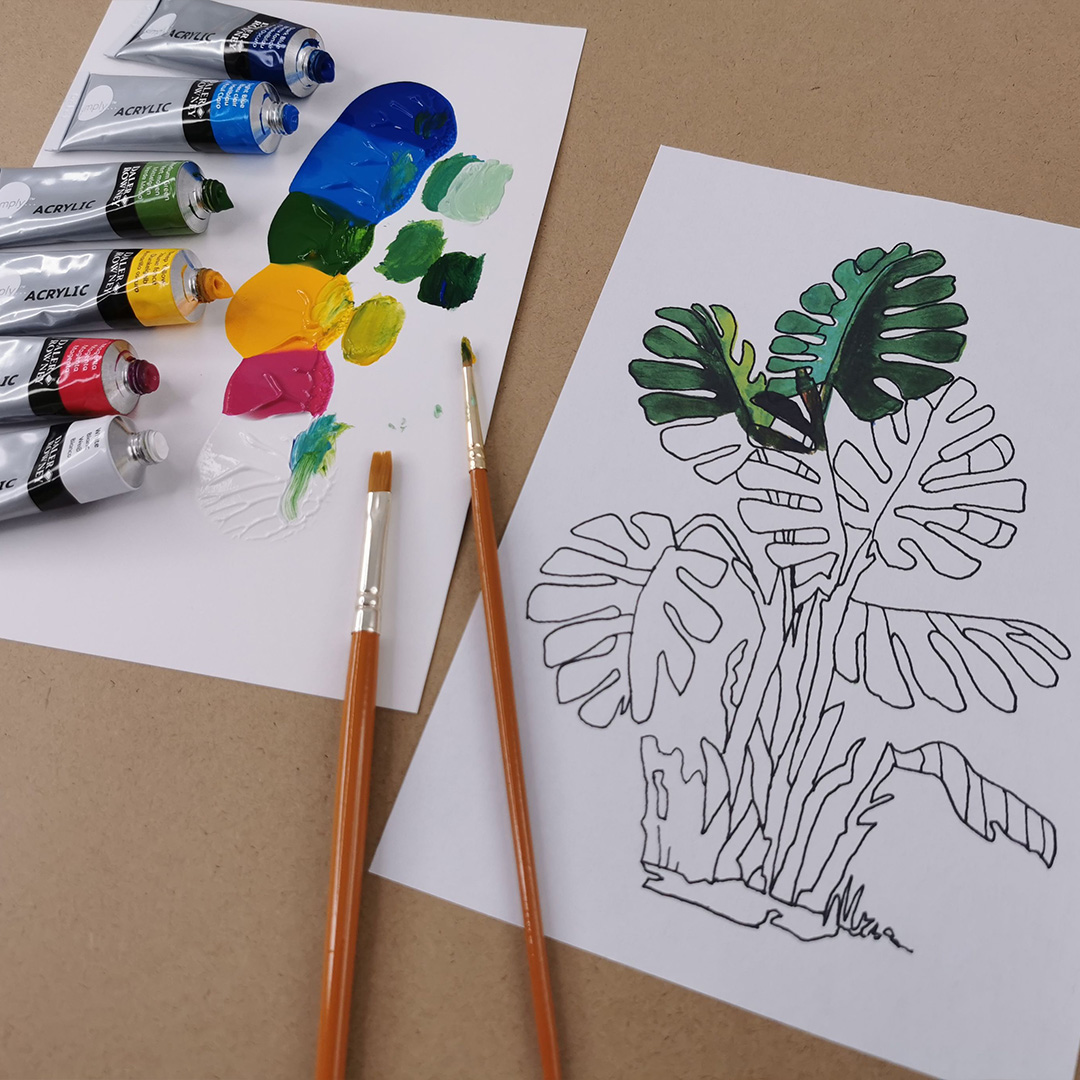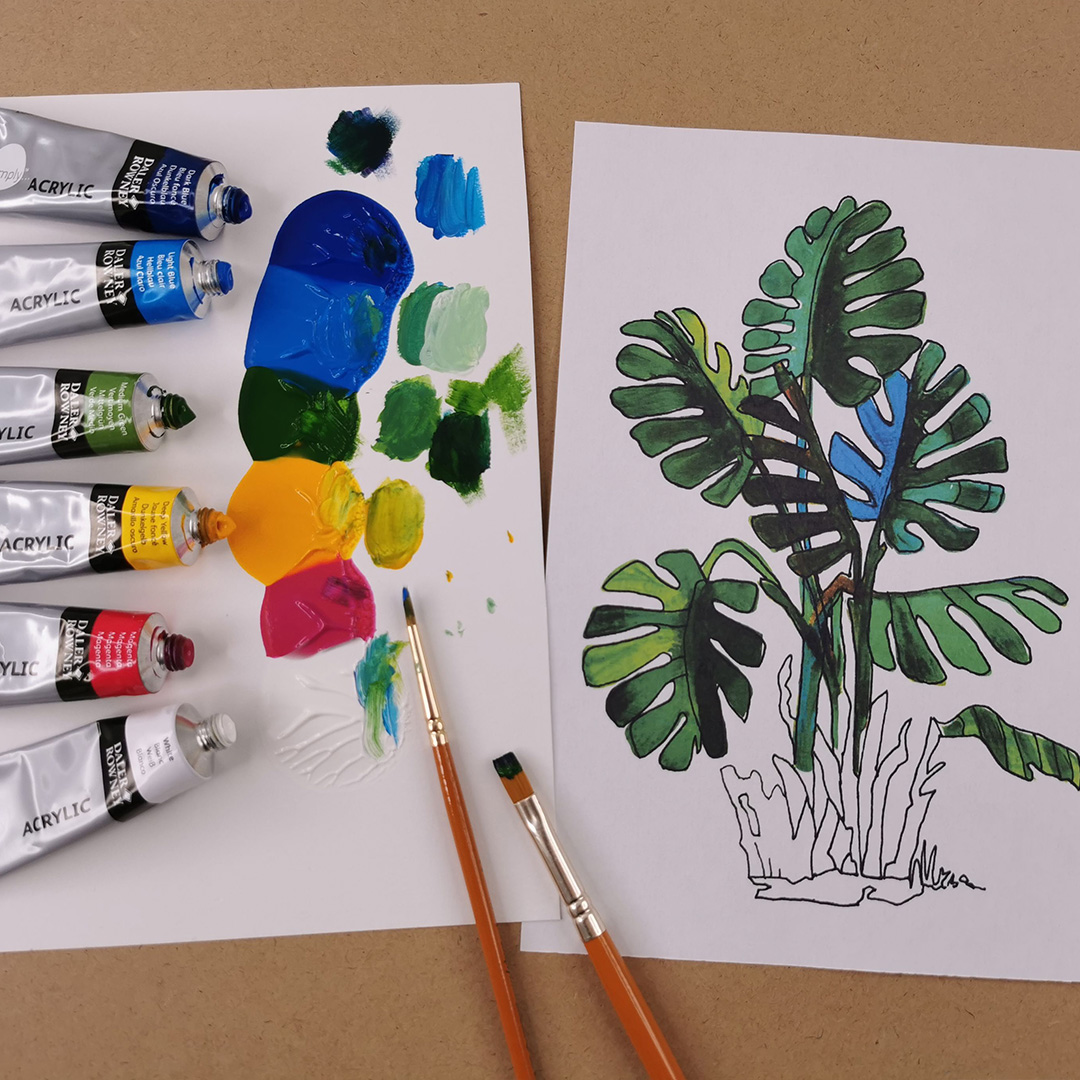 Step 4: Vary The Greens
To play with the shadows, you can add dark blue in the green or play with blue hues only to vary the effects of foliage. The wider the variety of greens will be in the foliage the more natural the final composition will look.
Step 5: Stems & Roots
After applying the color to all the foliage, you can move to the stems of the plant. With deep yellow colors, magenta and white, work the base of the stems and roots to create a gradient pulling from the yellow, towards red through to orange.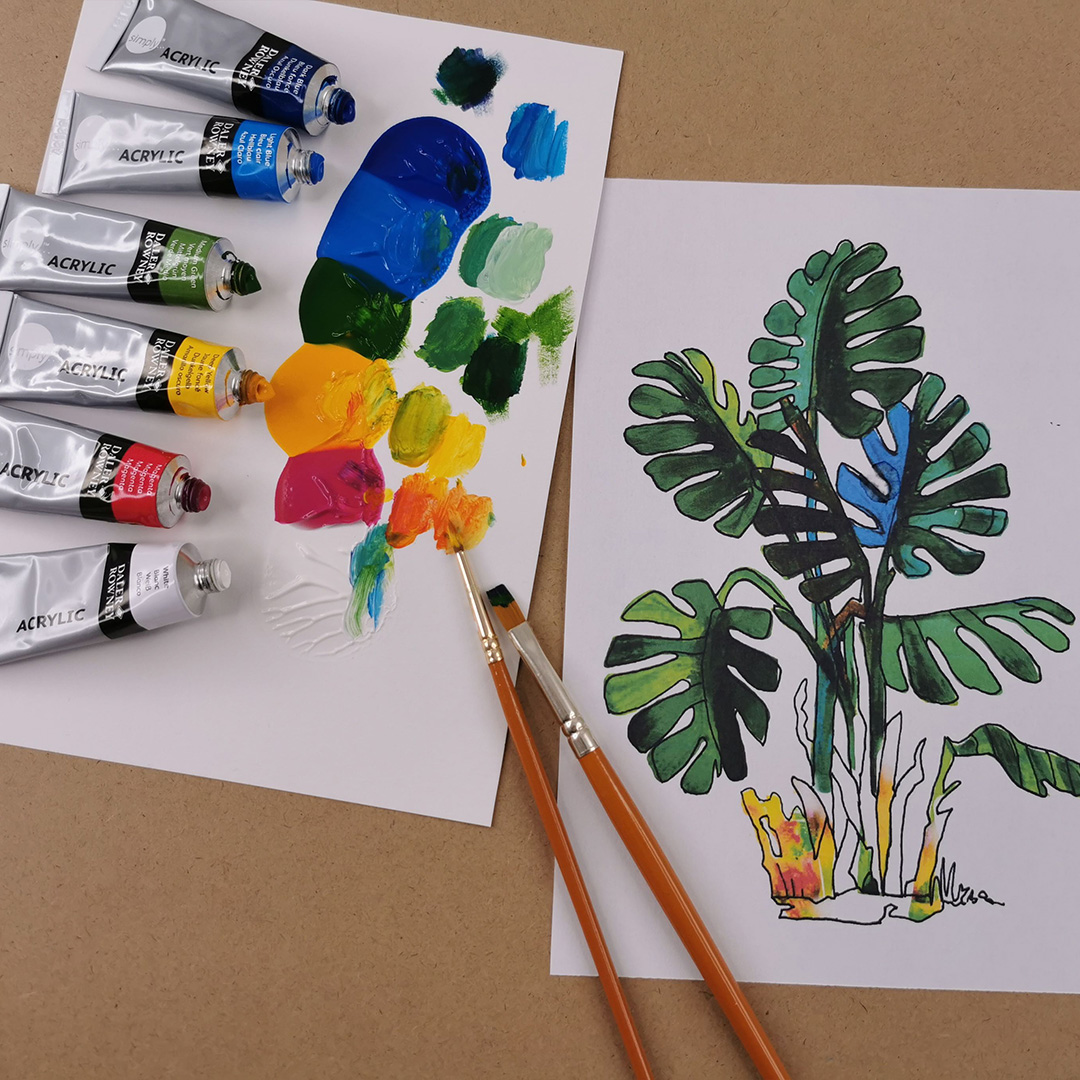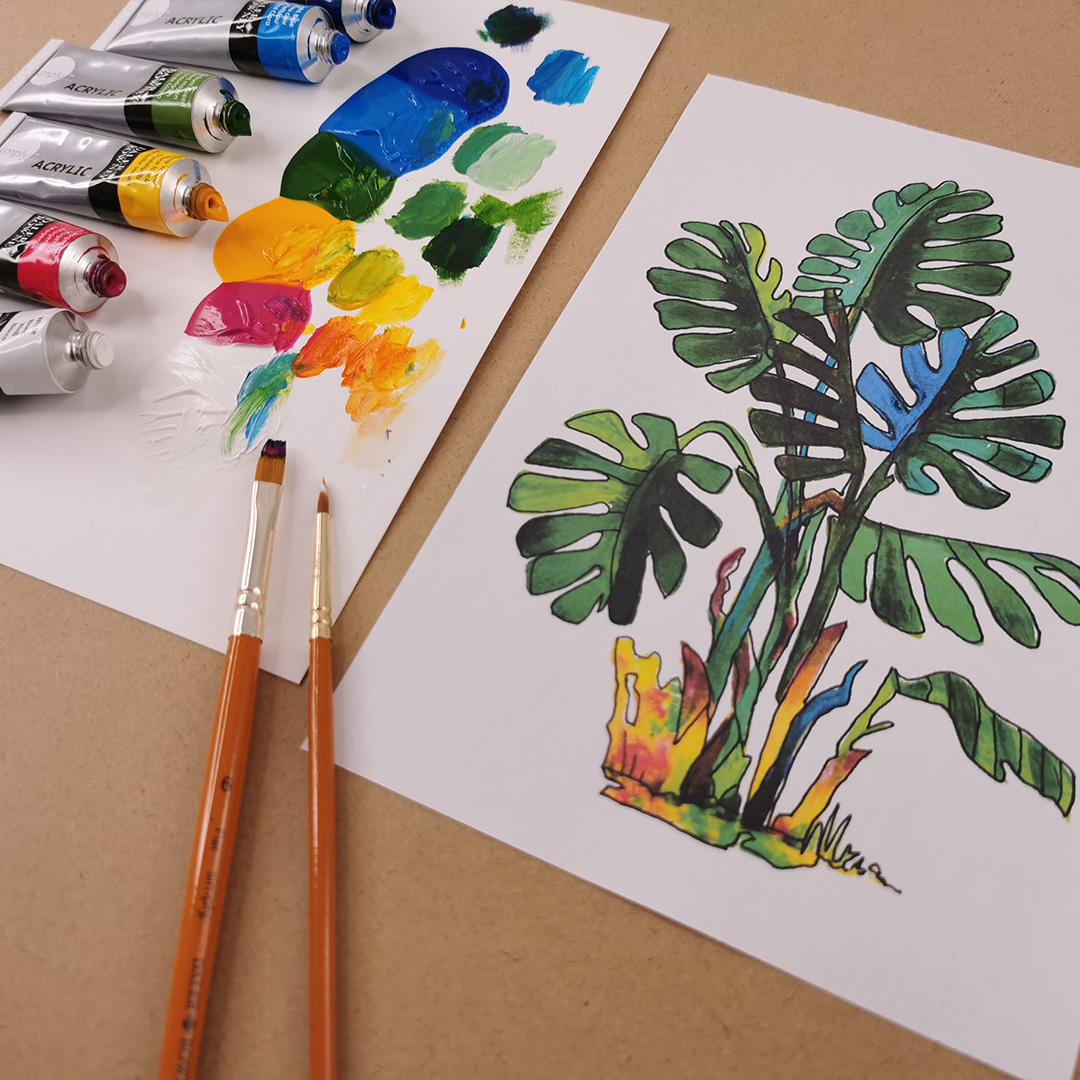 Step 6: Details & Finishes
We arrive at the last stage of the painting. With acrylic paint it is possible to come back over the previous step (if the paint is dry) so harmonise everything by adding a touches of lighter and darker shades to add more depth.
About the artist:

The painter Amylee Paris tirelessly finds her inspiration in colour and nature. Her abstract blooms and portraits shine in several art galleries in the UK.