How to make a face mask with VIN + OMI
Fashion and multi-media Designer VIN + Omi have been busy supporting keyworkers and the NHS with self-made, eco-stainable, face masks created in the VIN + OMI studios.
The breathable, rPet textile used for the creation, is made from recycled Daler-Rowney plastic tubes and turned into rPet textiles.
Want to create your own face mask?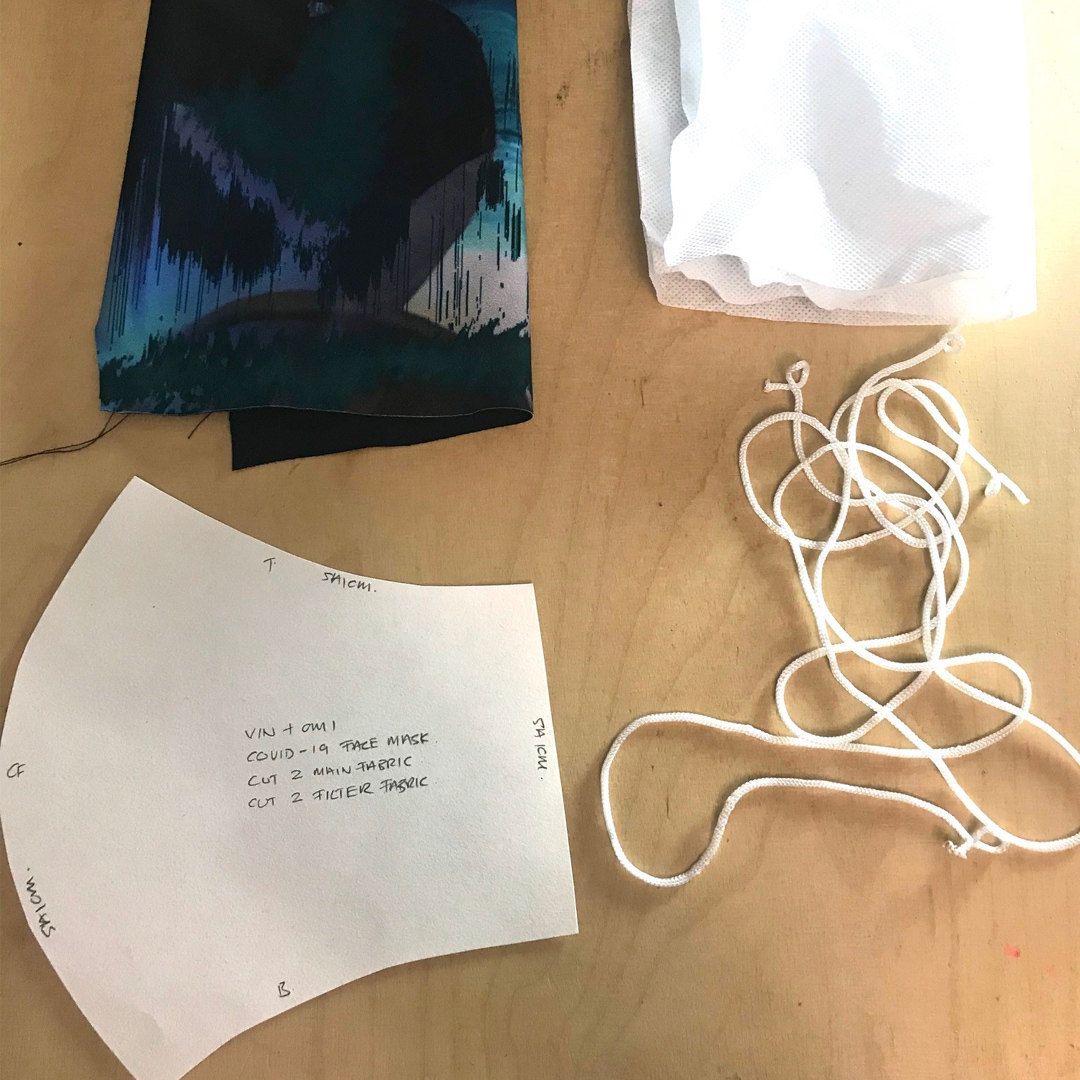 All you need is:
Breathable textile of your choice
Filter fabric (Hoover bags are good to use)
Pattern
Robbon or string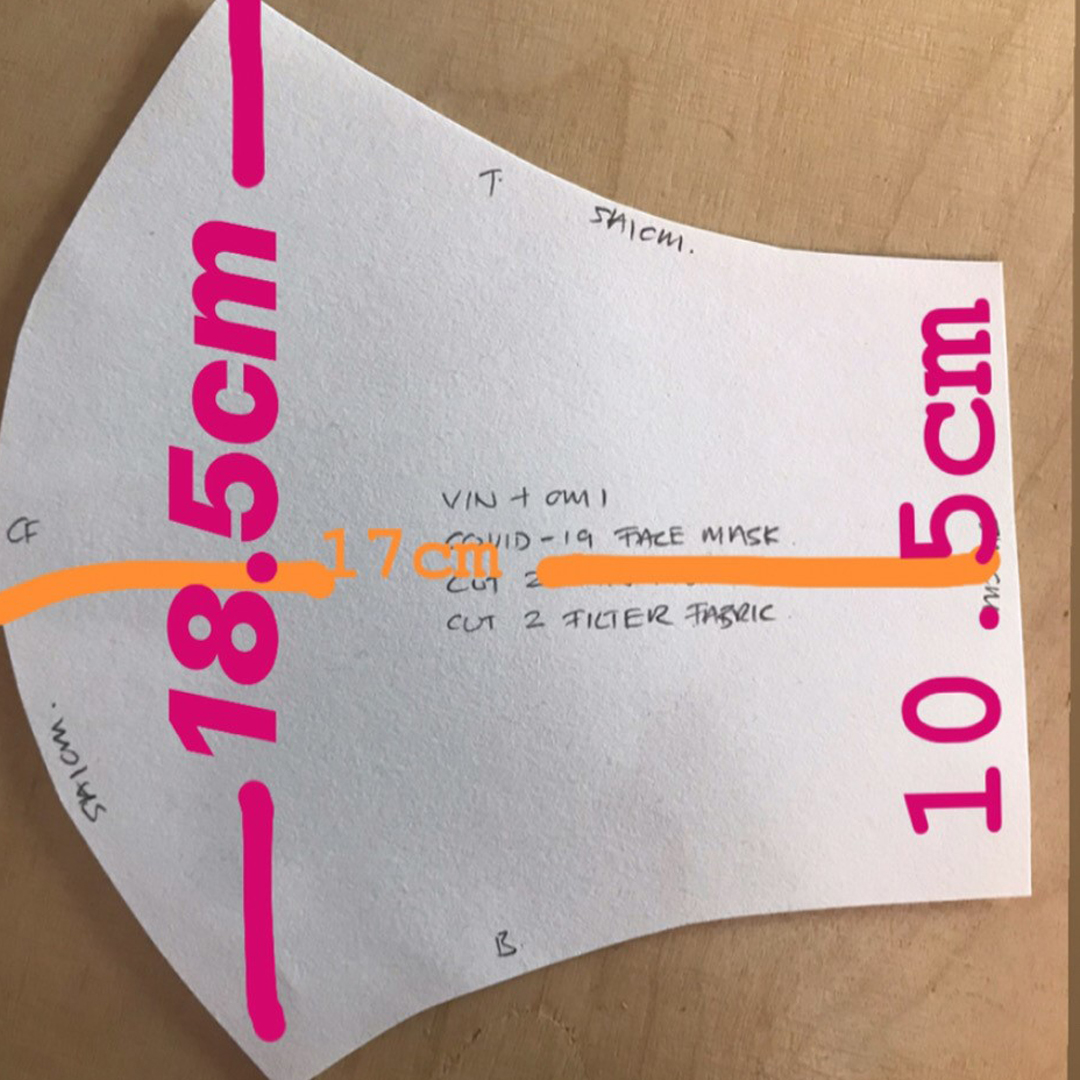 1. The Pattern
Pin and cut 2 filters
Pin and cut 2 breathable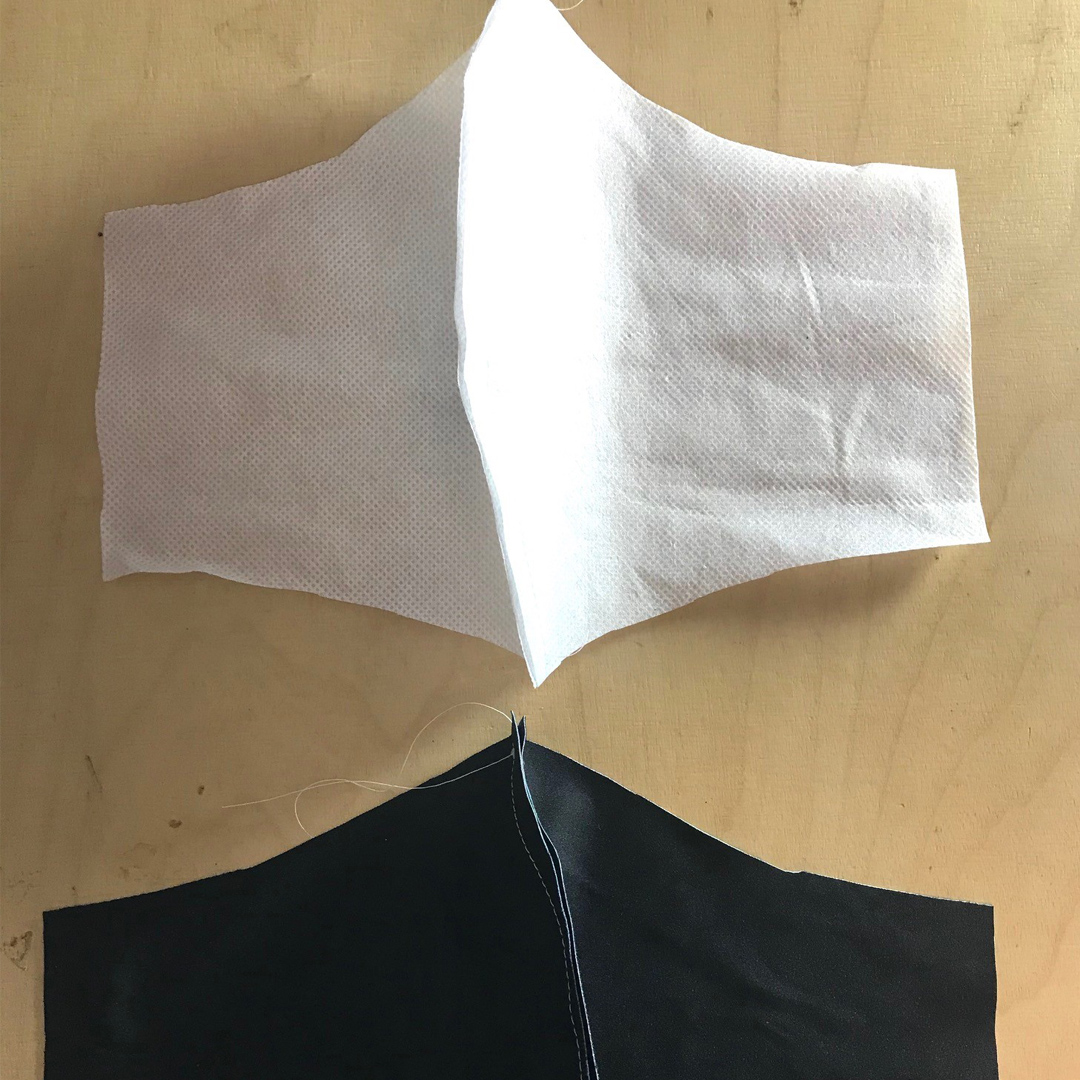 2. Sewing
Sew the filter pieces together on the centre front (CF) sem, and do the same for the outer breathable pieces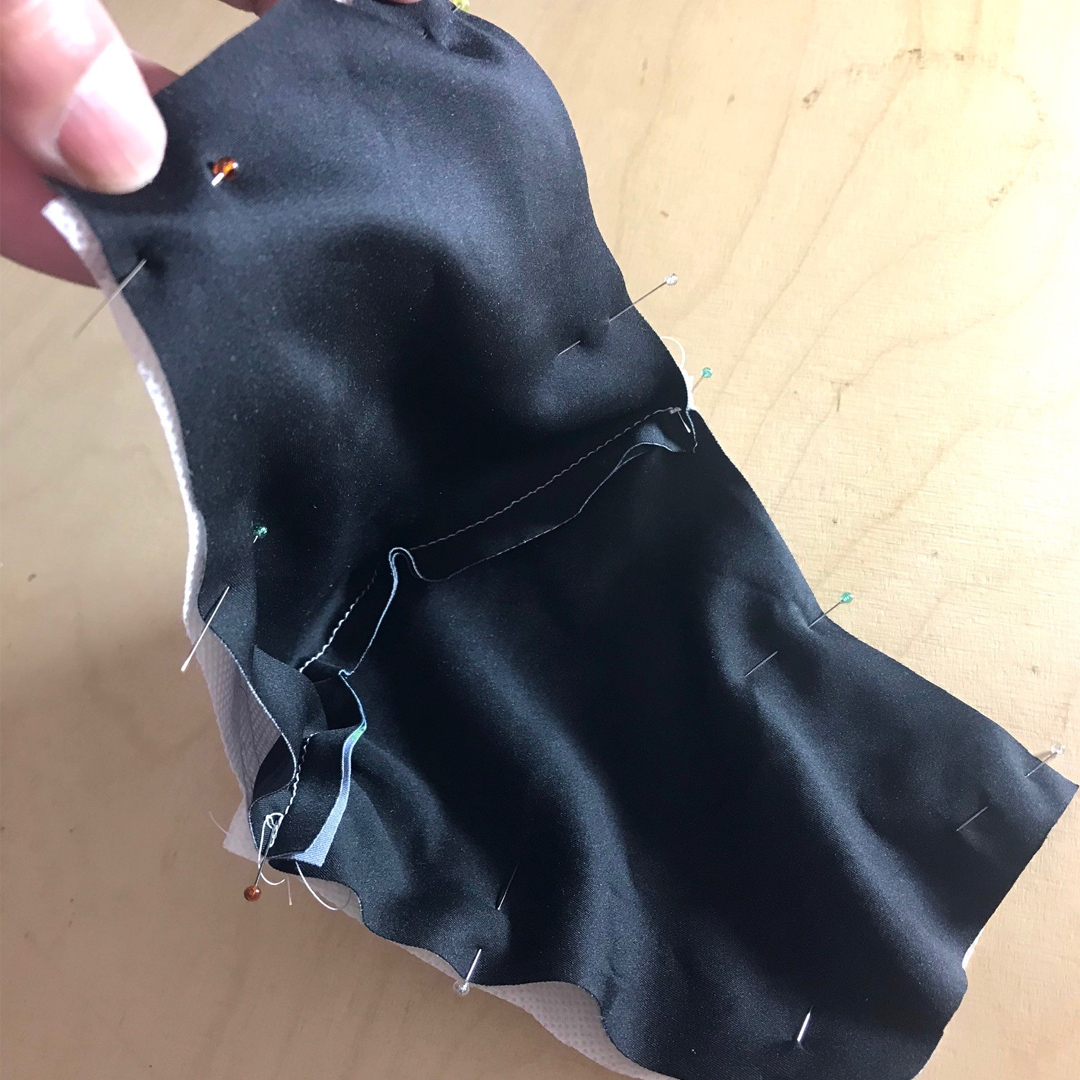 3. Assemble
Sew both the filter piece and breathable textile piece together along both top and bottom (the two long edges). Keeping the sewn CF seams exposed on each side.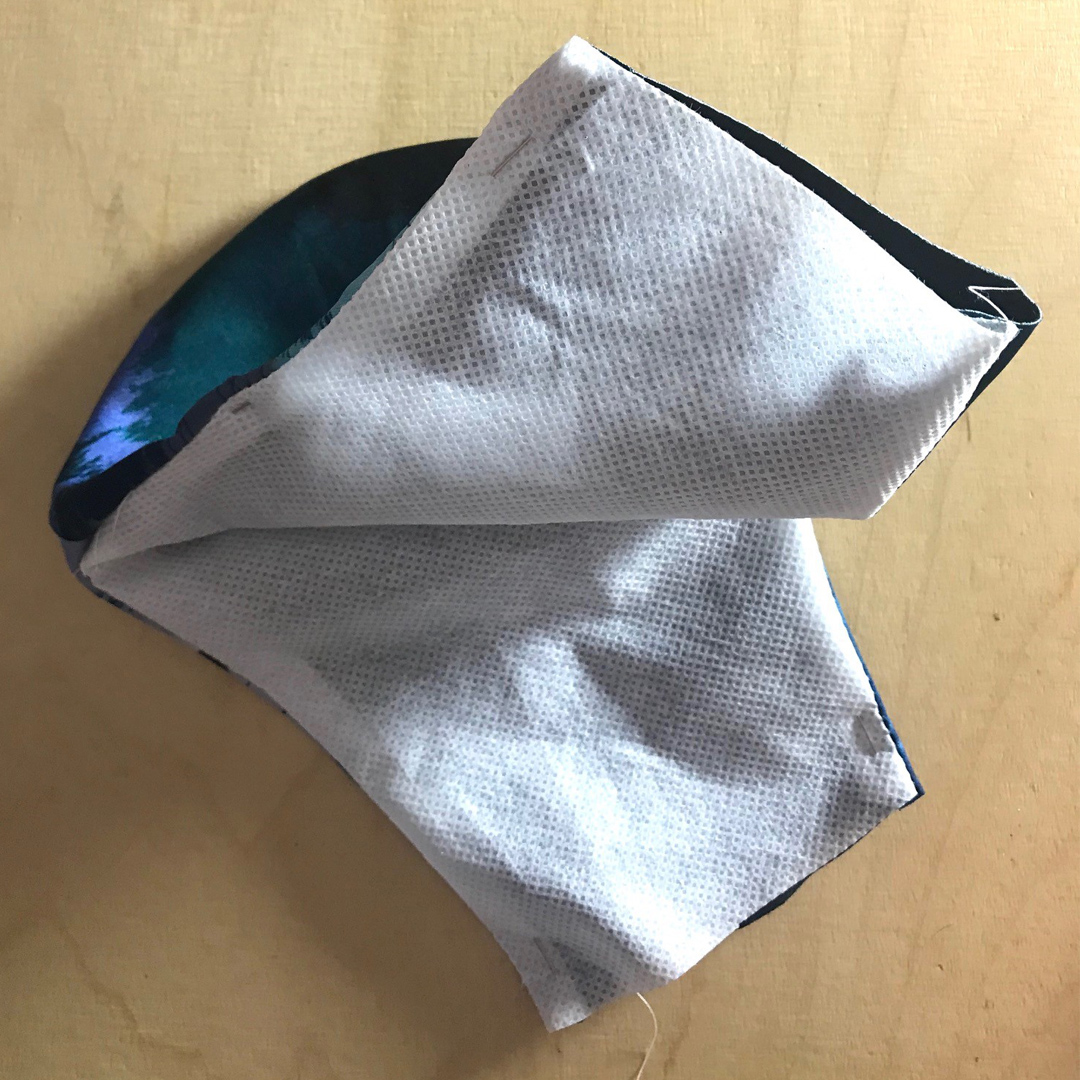 4. Inside-Out
Turn the entire mask inside out after sewing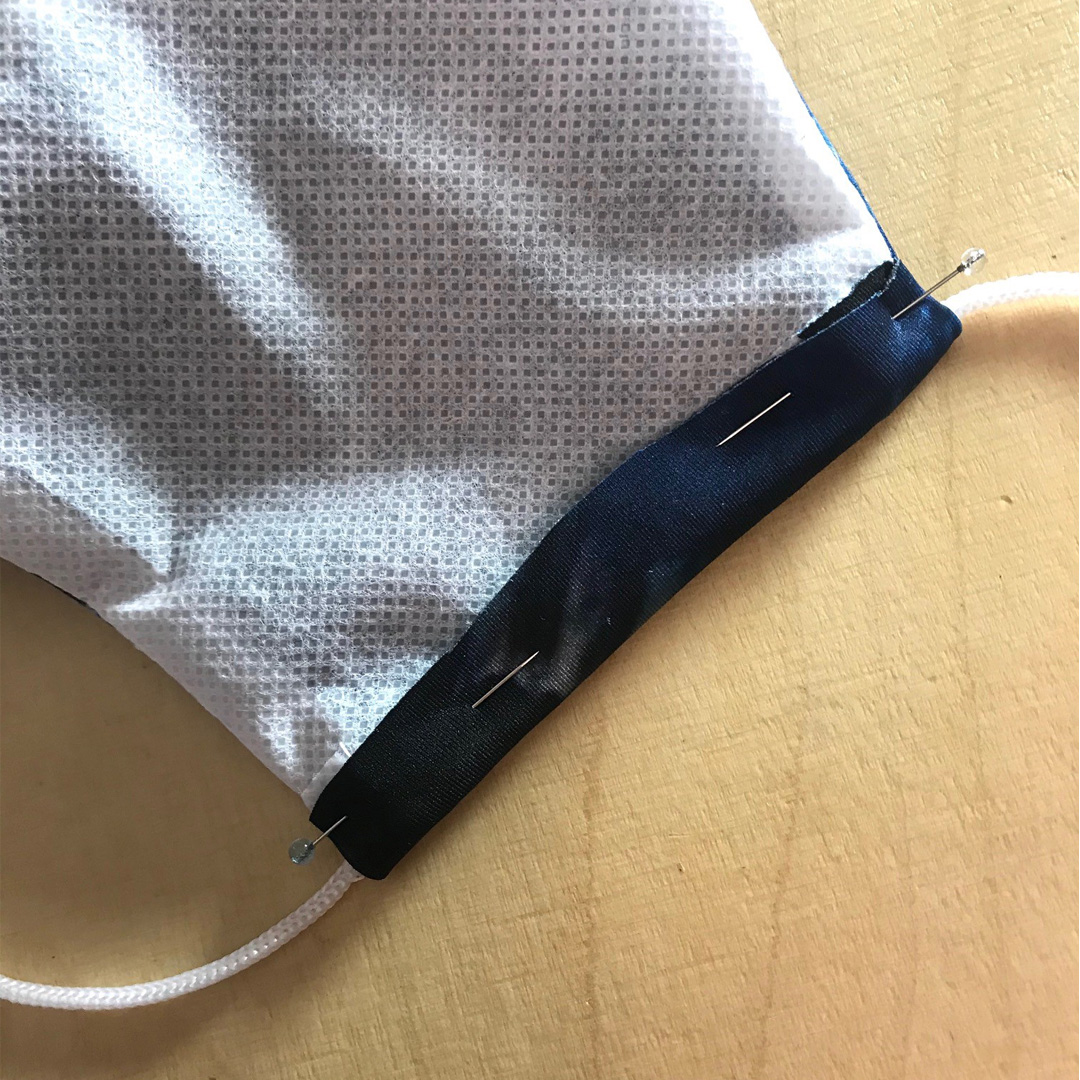 5. Finishing
Lay each piece of string/ ribbon on the edge of each side of the mask on the filter side and roll over the fabric to enclose the string. Then stich down the fabric.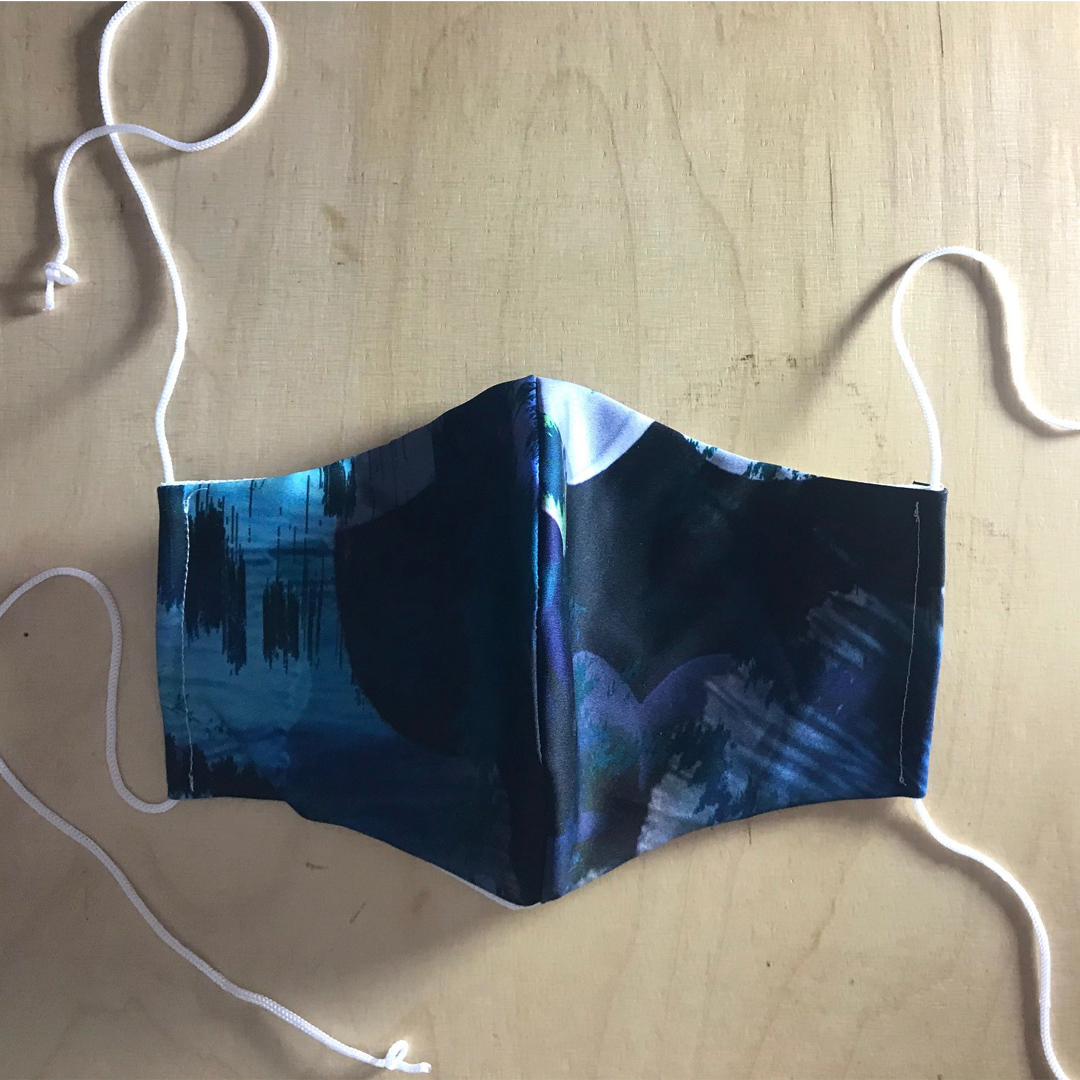 6. Hurray!
This is what your face mask should like.
Want to add a message? Just paint or stencil on your face mask with System3 Textile Screen Printing.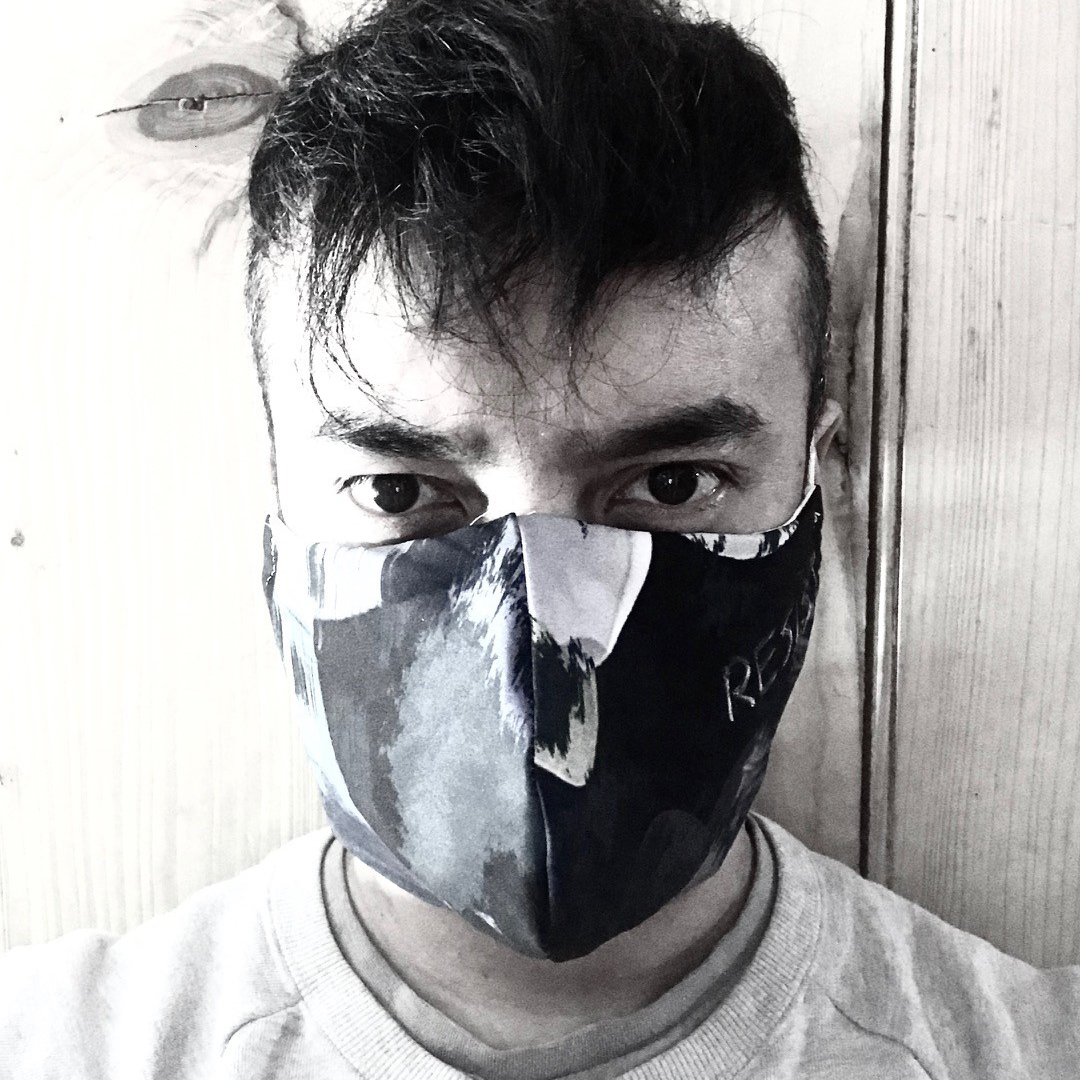 Note: Please note the face mask is not a substitute for social distancing or staying in. Research your fabrics online before using them. If you are into making more masks, contact your local health care workers or vulnerable groups to see if they could use some.