Products
Aquafine Block Printing Ink
Daler-Rowney Aquafine Block Printing Inks are fully intermixable and are far quicker drying than oil-based printing inks, though they still retain the slight tackiness of relief inks and are great for printing linocuts.
Highly pigmented colours.
Ready mixed colours. Safe to use.
Intermixable colours. Quick drying.
Cleanable with water and soap.
Ideal for all types of printing including linocuts.
Made in England.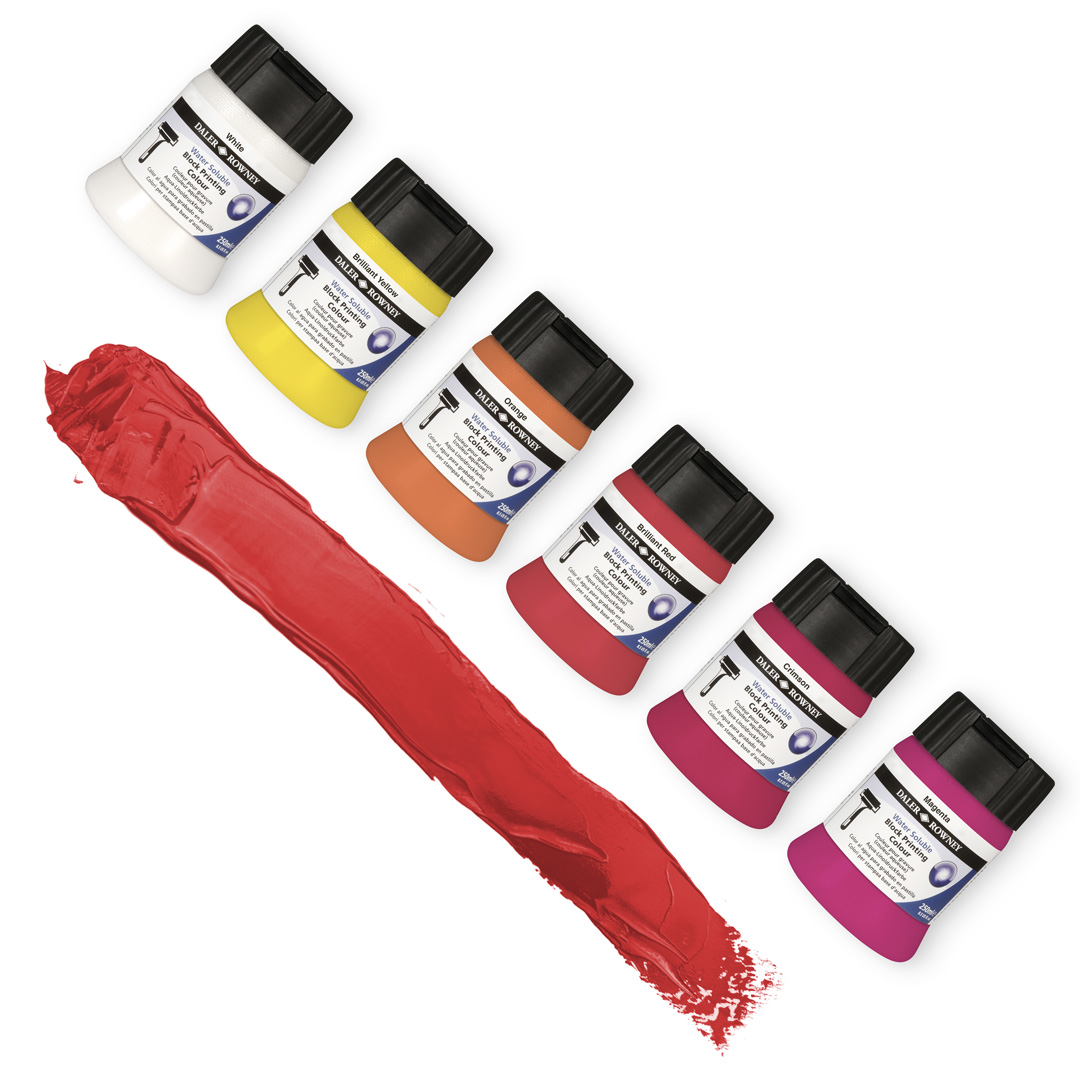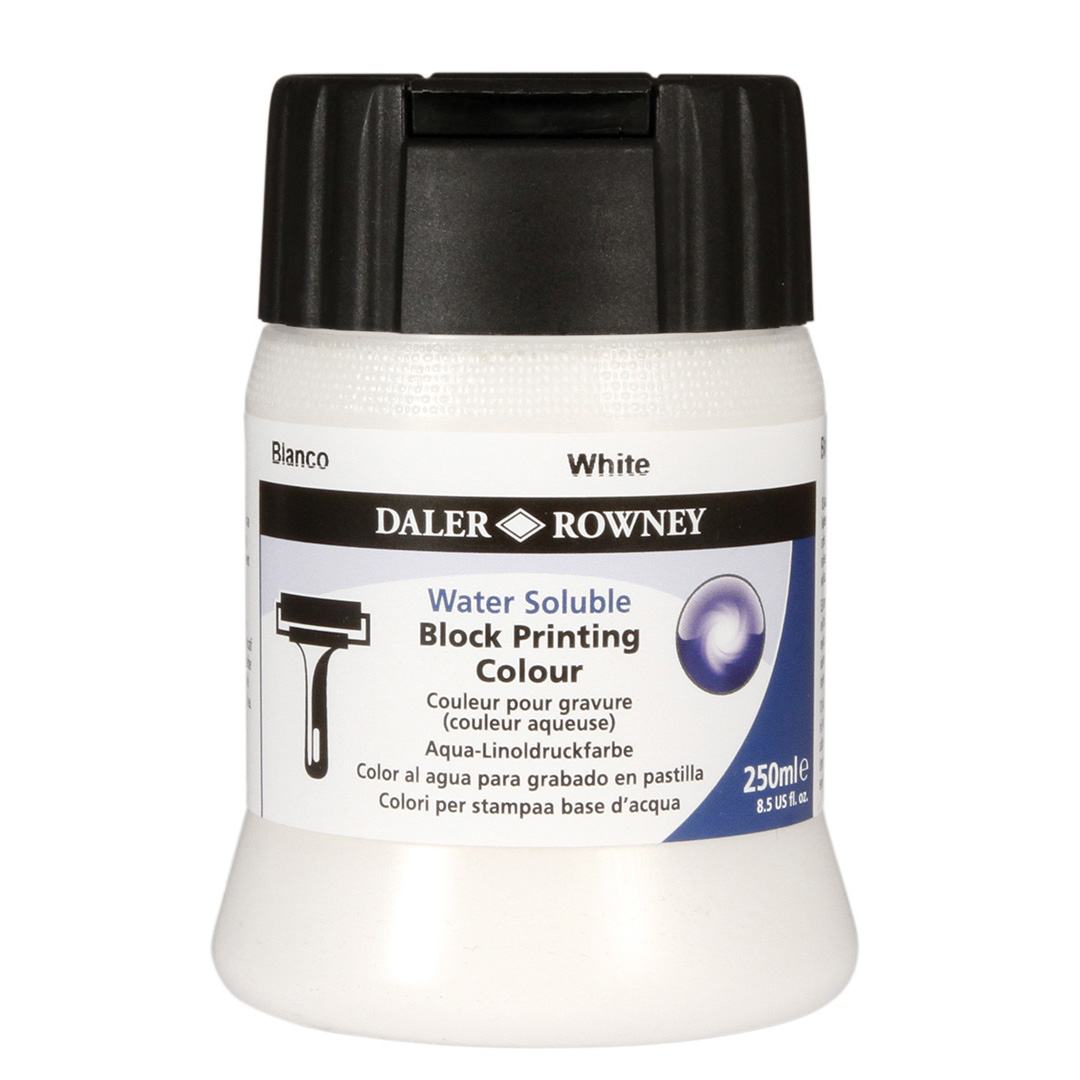 Easy and safe printing colours, excellent alternative to oil-based printing colours.
Daler-Rowney Aquafine Block Printing Inks are highly pigmented and fully intermixable. Drying much faster than oil-based alternatives, water soluble colours are easy and safe to use, and can simply be cleaned using soap and water. These Water Soluble Block Printing Colours give maximum working time, good coverage and excellent transfer properties, making them ideal for all types of printing techniques, like printing linocuts.
Instructions.
Use them to print text, patterns and images onto paper, fabrics and various other surfaces by carving out a negative image on a lino block. Using a lino roller, roll out some of the Daler-Rowney Aquafine Block Printing Ink and cover the lino, ensuring a thin distribution of paint over the lino. A print can then be transferred onto a chosen surface multiple times. There is also an enhanced drying medium available that you can mix directly with the Block Printing Colours to speed up the drying time of colours.
Made in England.
Daler-Rowney is particularly proud to continue the long heritage of manufacturing Aquafine Block Printing nks in the United Kingdom, based in the South of England, in Bracknell.
Share your work with

#AquafineInk

&

#DalerRowney